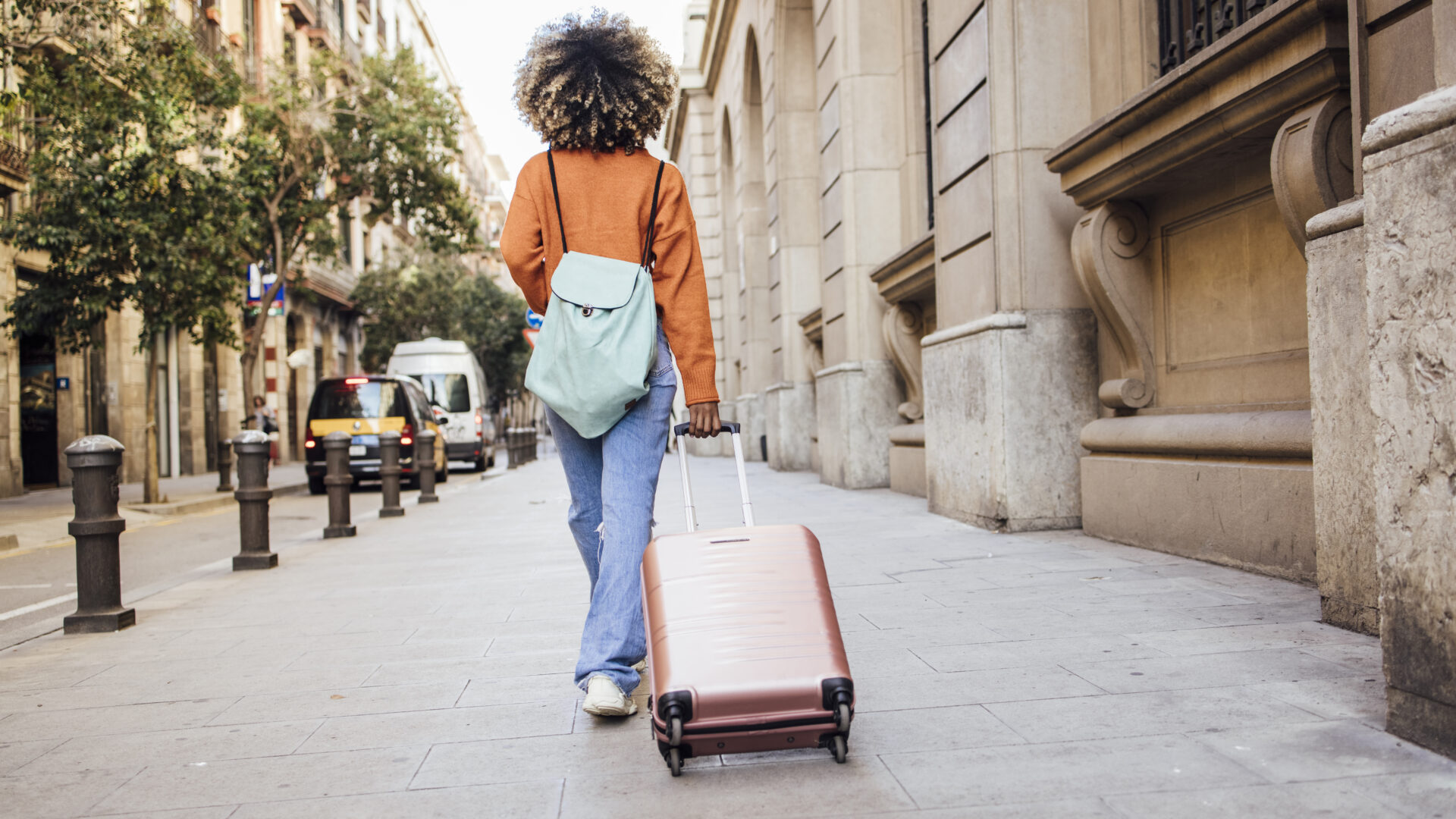 Tips To Make Your Holiday Travel Environmentally Friendly
Little Changes Go A Long Way
December is right around the corner, which means finals will be over, and it's time to return home. It's no secret that Gen Z prioritizes sustainability practices within their travel, so we found the best tips to reduce your carbon footprint as you make your way back.
Transport accounts for around one-quarter of global carbon dioxide emissions from energy. Meaning on average, 25 percent of our carbon footprint comes from travel. Whether commuting for work or going on vacation, utilizing transportation negatively impacts our environment.
Don't worry- no one is encouraging you to walk from New York to Los Angeles or forfeit vacationing. As a society, we're already reliant on transportation, but fortunately, there are ways we can reduce our carbon footprint while using those resources.
For starters, we can be more intentional when flying. Amelia DeLuca, Delta's Chief Sustainability Officer, recommends packing light. "Four pounds of extra luggage can generate one pound of carbon emissions per flight," she says.
Therefore, think about what is necessary and what can stay at home. Another tip DeLuca suggests is to keep the window shade closed when you can. Leaving it open heats the cabin, and the aircraft has to use more energy to keep you cool.
Flights emit the most carbon dioxide but are the only mode of transportation depending on where you're traveling. If there is an option to take the train, that is more environmentally friendly. Only 1.8% of emissions stem from rail travel. Taking the train is universally considered the 'greenest' option because it releases the least CO2 globally.
On the contrary, road users account for about 71 percent of transport CO2 emissions. Therefore, getting around by bus is the least preferred and by car the worst [depending on if it's electric or [diesel].
This not only applies to your travel to and from college but within your hometown as well. If it's possible to walk to specific locations or carpool with friends, that can decrease your carbon footprint. When traveling from town to town for brunch or a night out, consider taking your local rail service instead of hiring a personal driver. That, too, contributes to decreasing your carbon footprint.
The assumption is that most people stay with family and friends for the holidays, but we've got those who don't. Some International students who remain in the States are forced to find housing arrangements, and students visiting their hometowns who don't have the best family situation must also find a place to stay. If your preferred long-form choice of stay is a hotel, consider eco-friendly brands. IHG hotels are considered leaders in sustainability through their Green Engage system, which can reduce energy use by up to 25%. If Airbnb is your preferred method of long-form stay, choose a host with a 'sustainable' badge on their profile.
Though all of the practices provided throughout this story contribute to a better environment if done once, it's important to note that sustainable travel is a lifestyle. If you want to make the most change and substantially decrease your carbon footprint, thinking of the environment should be connected to all that you do in addition to travel. Then, we can be on our way to a much greener world.
About the author: Shelby Denise Smith is a full-time Social Media Editor and part-time Freelance Writer. She loves writing about news, wellness, and beauty and hosting impactful conversations with influencers and experts on those subjects.