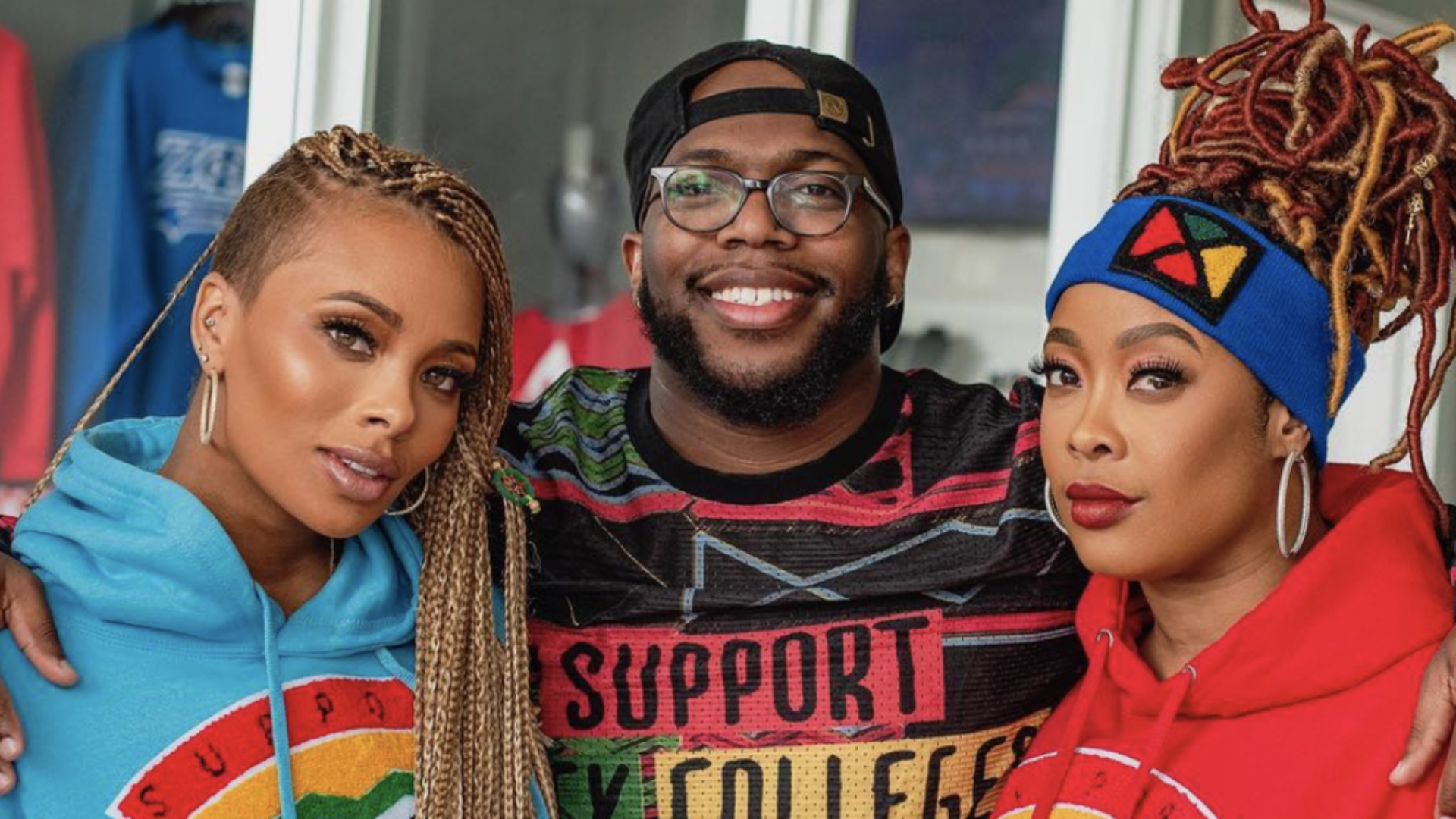 8 Places To Buy Dope HBCU Homecoming-Inspired Merchandise
Ready to rock these during homecoming season?
It's homecoming season and for historically Black universities and colleges (HBCUs), that means it's time to bring out the gear! If you've ever been to an HBCU homecoming, you know that it's a must to have the flyest threads from head to toe, and the more personalized, the better. You can keep it casual with a hoodie, get preppy with a cardigan, or toss on some custom denim for flair. Whatever you decide just make sure you're repping your school to the fullest. It's all about feeling good and having fun!
Here you'll find some of the dopest places to buy HBCU-inspired merchandise at affordable prices. Happy Homecoming to all of the HBCUs around the country! Have fun putting your threads together as you go to the events for the week and check out our list below.
This online retailer is made in Atlanta, GA, and offers vintage-inspired/modern-day swag. Chicer Collegiate was created by Morehouse graduate Anthony L. Moultry II, class of '97. The line has hoodies, sweaters, cardigans, t-shirts, windbreakers, carry-on bags personalized with HBCU names, women's blazers, denim jackets, and tank tops. Prices range from $48 USD – $168 USD.
Here's where you can find handmade clothing by Cameran for school, team, and organization paraphernalia. The site offers tie-dye Unisex half-and-half crewneck HBCU sweatshirts, lace tie-dye crop sweatshirts, and a host of other tie-dye HBCU state handmade t-shirts and sweatshirts to choose from. Prices range from $55.24 USD – $82.44 USD.
This company specializes in custom and authentic Hillman attire. There is a variety of letterman jackets, sweatshirts, hoodies, t-shirts, and an ode to the hit tv show A Different World. They also offer custom sweatsuits, shorts tanks, and joggers. Prices range from $11.99 USD – $309.99 USD.
At this brand, you will find an array of endless HBCU possibilities. Whether you're looking for something for Homecoming or Halloween they have everything you need. They have t-shirts, sweaters, hoodies, tote bags, and even backpacks. And best of all they really support Black colleges by paying the schools directly to vend at Homecomings, Springfests, etc. which immediately stimulates the HBCU economy. Prices start at $25 USD – $75 USD.
You can find a custom zip HBCU hoodie, fleece shorts, a regular hoodie, fleece pants, and a host of Legacy History Brand apparel on the site. There's also the option to find your school and shop specifically for whatever you're looking for. Prices start at $15 USD – $410 USD.
If you're looking for inexpensive homecoming attire you've come to the right place. Historically Black Clothing's goal is to highlight the historical origin of HBCUs through fashion, and they provide a nice selection of hats and t-shirts to choose from. Prices range from $18.87 USD – $32 USD.
Everything you need for homecoming is right here! The designs, colors, slogans, and variety are waiting for you. They have apparel for men, women, and the youth. But it doesn't stop there, they have hats, bags, and even playing cards. Head over to Homecoming SZN and grab the goodies just in time to rep for your home team! Prices start at $19.20 USD – $55.99 USD.
No worries if you're a prime HBCU Alumni, here's just the thing for you. Proud HBCU Grad has a hoodie or t-shirt that comes in an assortment of colors. There's vibrant yellow, blue, orange, and red, even army fatigue. Hats are also available in khaki, gold, and camo. Prices start at $19 USD – $65 USD.
About Candis: Candis is a self-proclaimed dreamcatcher, as she manifested her dream career as an author/freelance writer. When she's not writing she loves to paint, watch documentaries, attend concerts, and sing her heart out in the car.