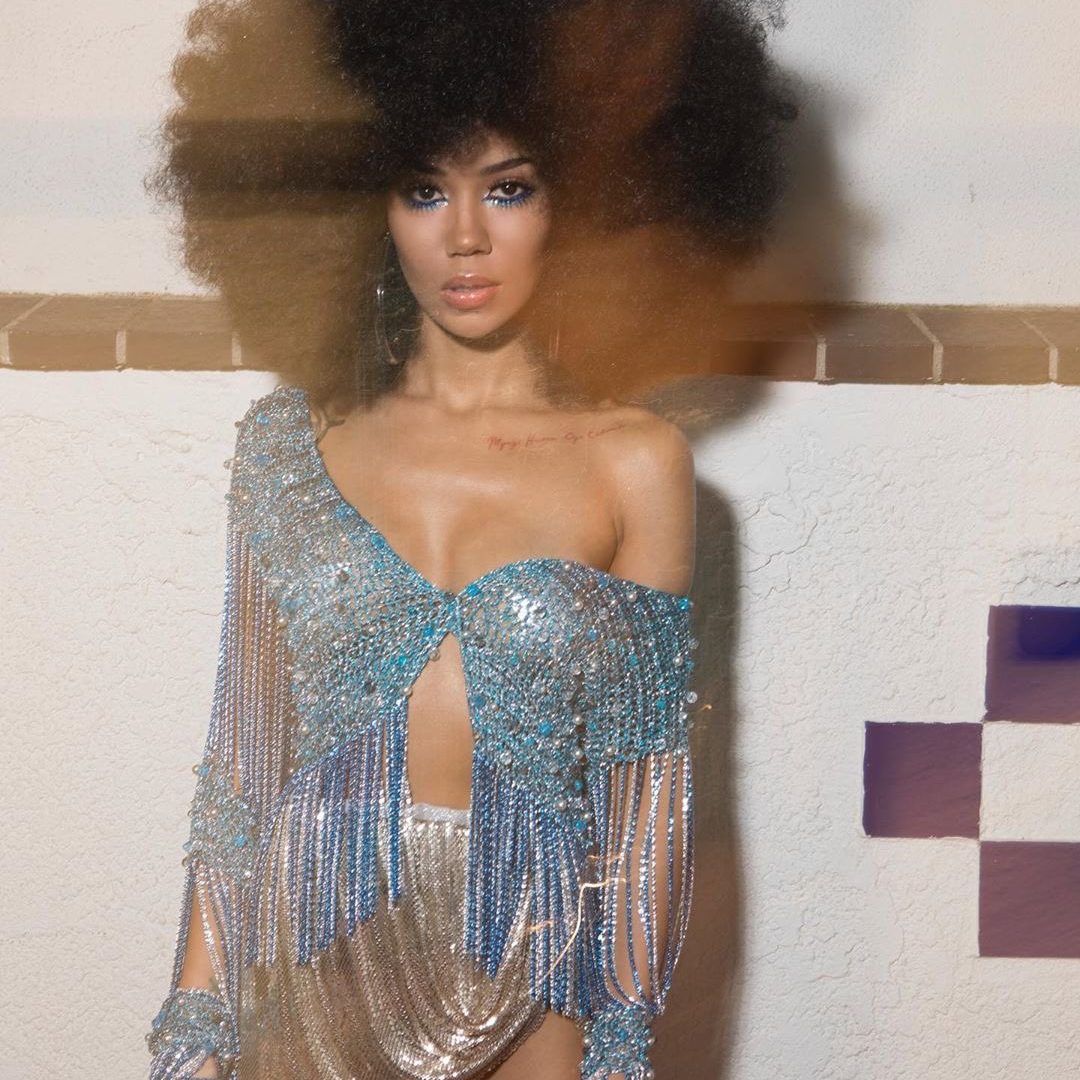 These Halloween Costumes Will Make You Do A Double Take
HALLOWEEN IS FINALLY HERE! That means that we get to check out all of the amazing costumes that everyone has been working on, and fawn over the details.
This year's festivities fall on a Thursday, but we know that won't stop our dedicated queens from showing up, showing out and going to school or work the next day like it's nothing.
If you played yourself and procrastinated on choosing a costume, we've put together a list of hot looks that you can try to recreate. Since the holiday will spill over into the weekend, you still have a little bit of time to dazzle your homies with your costume!
Influencer extraordinaire Jordyn Woods stepped out in a Cleopatra-inspired look a few days ago. You gotta love how perfect her eye makeup looks. Woods also linked up with Megan Thee Stallion the night before Halloween. The two were characters from the video game Mortal Kombat. Check out their looks here.
If you're a 90's baby, you'll likely remember Janet Jackson's iconic makeup and outfit from the 1999 video, "What's It Gonna Be?!". Jackson and Busta Rhymes served up steamy afrofuturism, and actress Michelle Mitchenor is doing the same.
Jhené Aiko admitted that she has a couple of costumes for this year's functions. But one of the best ones we've seen so far is her 1970s-inspired costume, complete with big, silver hoops, a voluminous afro, and of course, fringe.
You know you're the baddest when you can pull off a costume from 20 years ago! Gabrielle Union brought back her Bring It On character, Isis, for her birthday/Halloween/California-themed party last weekend. Her 11-month-old daughter, Kaavia, joined in on the fun, too.
Singer Louise Chantál is outspoken about being a longtime fan of Mariah Carey. So she went all out to honor her fave with a costume, complete with an airbrushed tank top and bright red nails. She even released a video of her "Heartbreaker" cover, which you can check out above.
We want to see your Halloween looks, too! Tag us on Instagram or Twitter.
Photo credit: Twitter