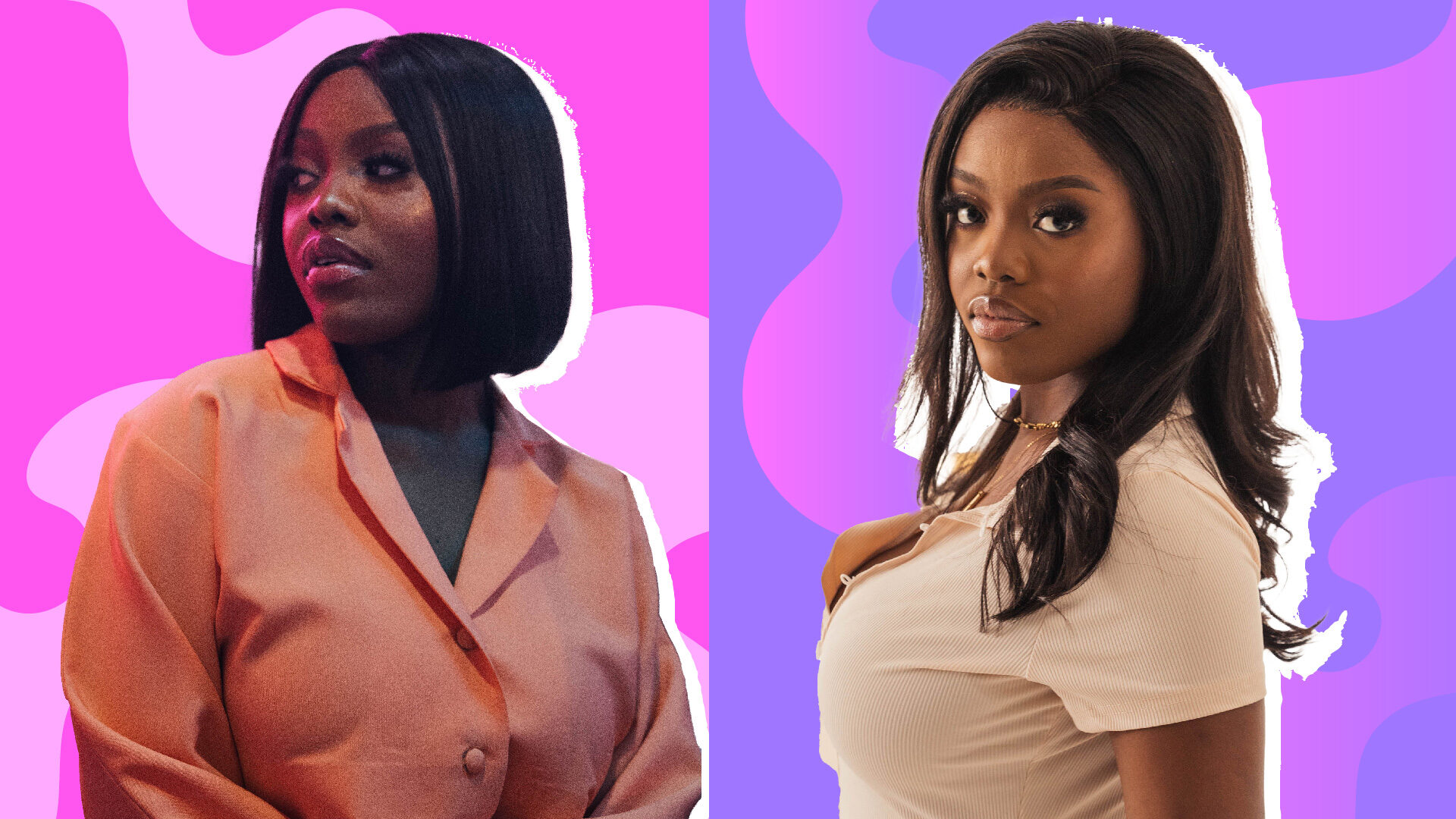 GU Jams: Afro-Fusion Singer Gyakie Gets Personal As She Eyes Global Stardom
The Ghanaian Afro-Fusion artiste recently released her 'My Diary' EP this summer.
As the spotlight on African artists stretches across the globe, Gyakie's star cannot be missed. With her second EP My Diary, released July 22, the Ghanaian phenom proves that her 2020 hit "Forever" and its Omah Lay remix were just a taste of what's to come.
Mere weeks since performing in Los Angeles and New York City for the first time, Gyakie is in heavy motion. The singer-songwriter born Jackline Acheampong is tucked away in a corner of a South African studio when we connect over Zoom. The bass darting in and out of our call creates a fitting backdrop for the Afro-fusion artist whose life is deeply rooted in sound. 
As the daughter of highlife legend Nana Acheampong, the Sony Music signee remembers accompanying her father to the studio and taking in his rehearsals for shows across Ghana. "My dad influenced my love for music," she tells Girls United. As much as the art colored her world, Gyakie had no intentions of painting a musical legacy all her own. "I never paid attention to my voice. I just thought, 'When I grow up, I'm going to be a businesswoman and get the bag,'" she laughs.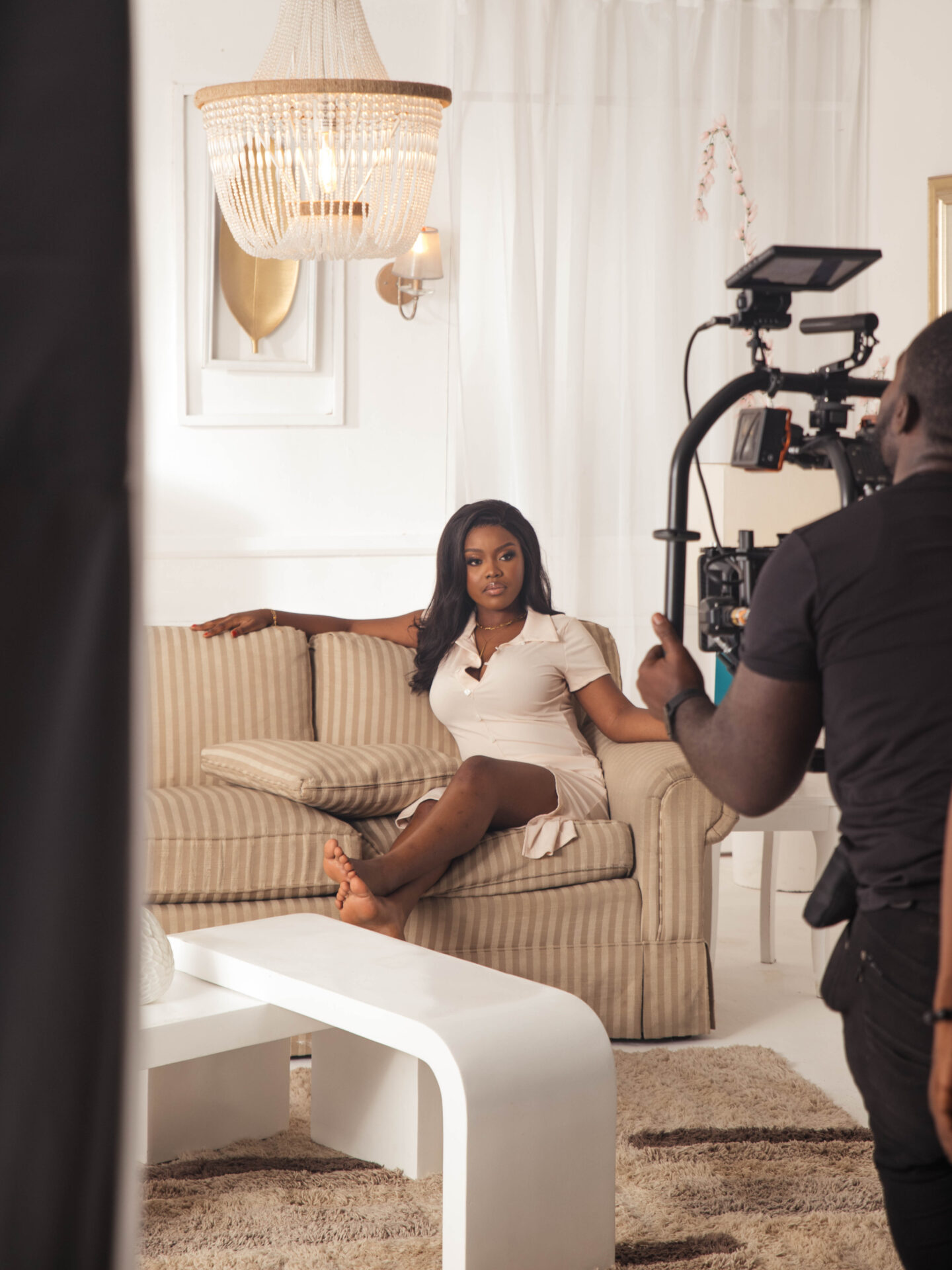 It was during her time at Kwame Nkrumah University of Science and Technology that she had a chance encounter with producer Sosa. After meeting through a mutual friend, he talked Gyakie into trying her hand at writing and recording a song. Her first effort "Love Is Pretty," pieced together in his makeshift studio on campus, came shortly after. "When we dropped the song, I didn't have a bigger plan for it," she admits. "I thought I was just going to send it to friends and family. I knew the song was good, but the reception blew my mind away."
By her second song "Never Like This," Gyakie was sold on owning her talent and making an official commitment to music. "I got addicted," she reflects. "I got fans I didn't want to disappoint, and I realized that music was what I wanted to do."
In August 2020, Gyakie released her debut EP Seed. The project, which teased her Afro-fusion sound, thrust her into Ghana's limelight as she was closing in on her bachelor's degree in international business. "It got to a point where I would have a show and have a class and have to skip the class to go to the show," she details. "Sometimes, I'd have a test at the same time I'd have a show and would have to cancel the show to take the test. My attention was getting divided because I was studying and recording music. It was very difficult, but I just set my mind that I needed to finish school."
Seed totes Gyakie's standout single "Forever," whose remix secured a top three spot on Billboard's Top Triller Global Chart in 2021. Since its release, the rising star has become familiar with the harsh reality of possessing an international smash: sometimes, it feels like a double-edged sword.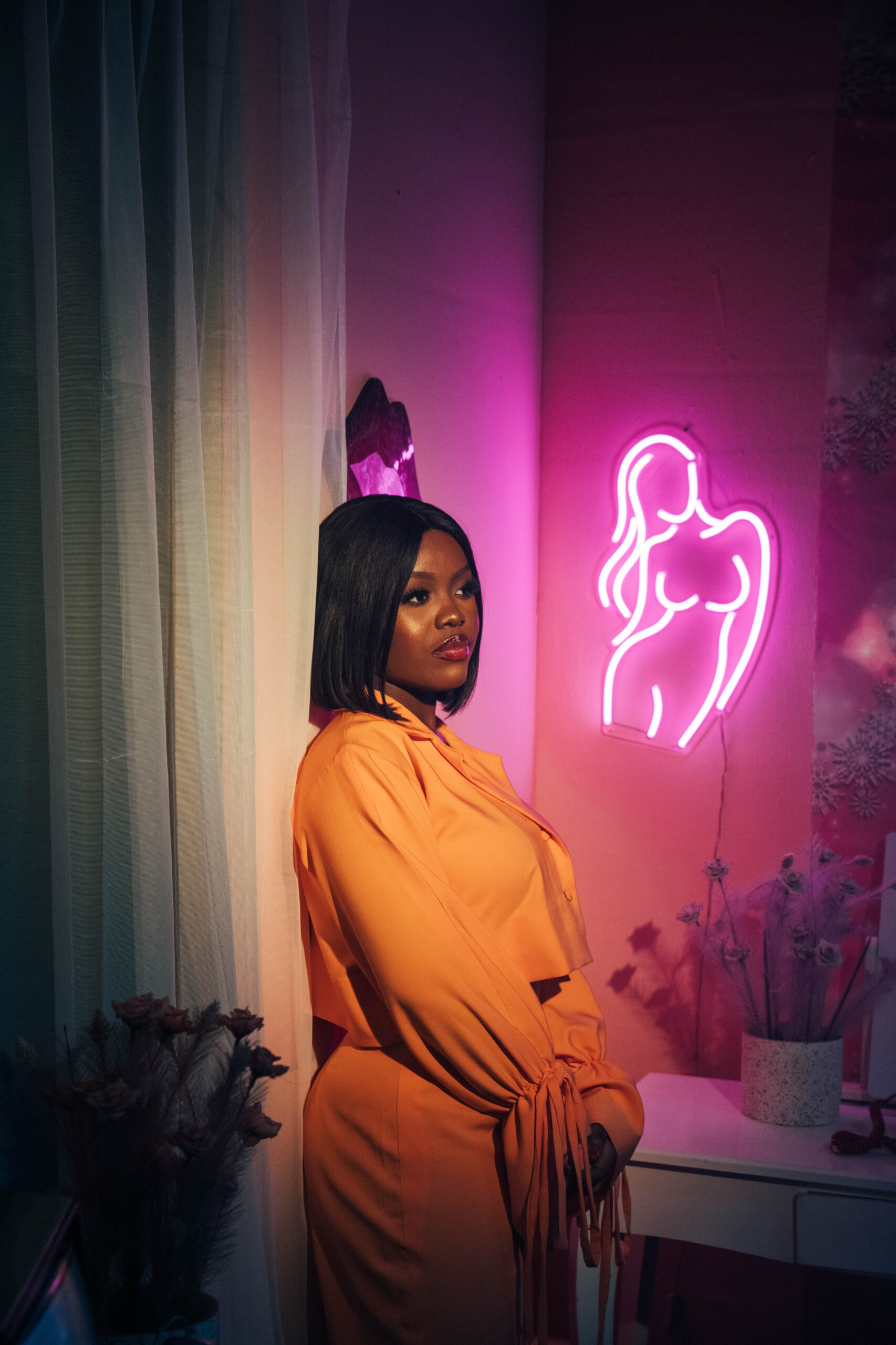 In the two years between the release of Seed and her sophomore EP My Diary, Gyakie faced a wave of naysayers who projected that "Forever" would be her last hit. "I was going through a phase in my life where I was getting criticized a lot on the Internet because it was taking me a long time to drop [new] music," she tells me. "I just wanted to bring out good music. I just wanted to make sure that whatever I was bringing was the best, even if it was going to take me years."
During the recording process for My Diary, Gyakie paid close attention to her lyrics, production, and visuals. She approached her body of work with a level of intentionality that made it clear that her career wouldn't be reduced to one trending moment on her watch. "I was in a space where I was getting the enthusiasm to do good music. At the same time, I wanted to prove to people that Gyakie's music is music that's going to be here for eternity," she expresses.
Not only has Gyakie's sound matured since her debut, but so has she. Save for the Davido collaboration "Flames," the singer coasts solo on the six-track EP. "My Diary, in a simple sentence, is me inviting my fans into my personal world," she sums up.
On the project, which boasts singles "Something" and "For My Baby," Gyakie captures the risks and rewards that come with loving another person in fine detail. What she loves most about the topic is the bridge it builds between her and her fans. "I came to realize that I was able to express myself very well when writing love stories, and I'm able to write stories that people can relate to."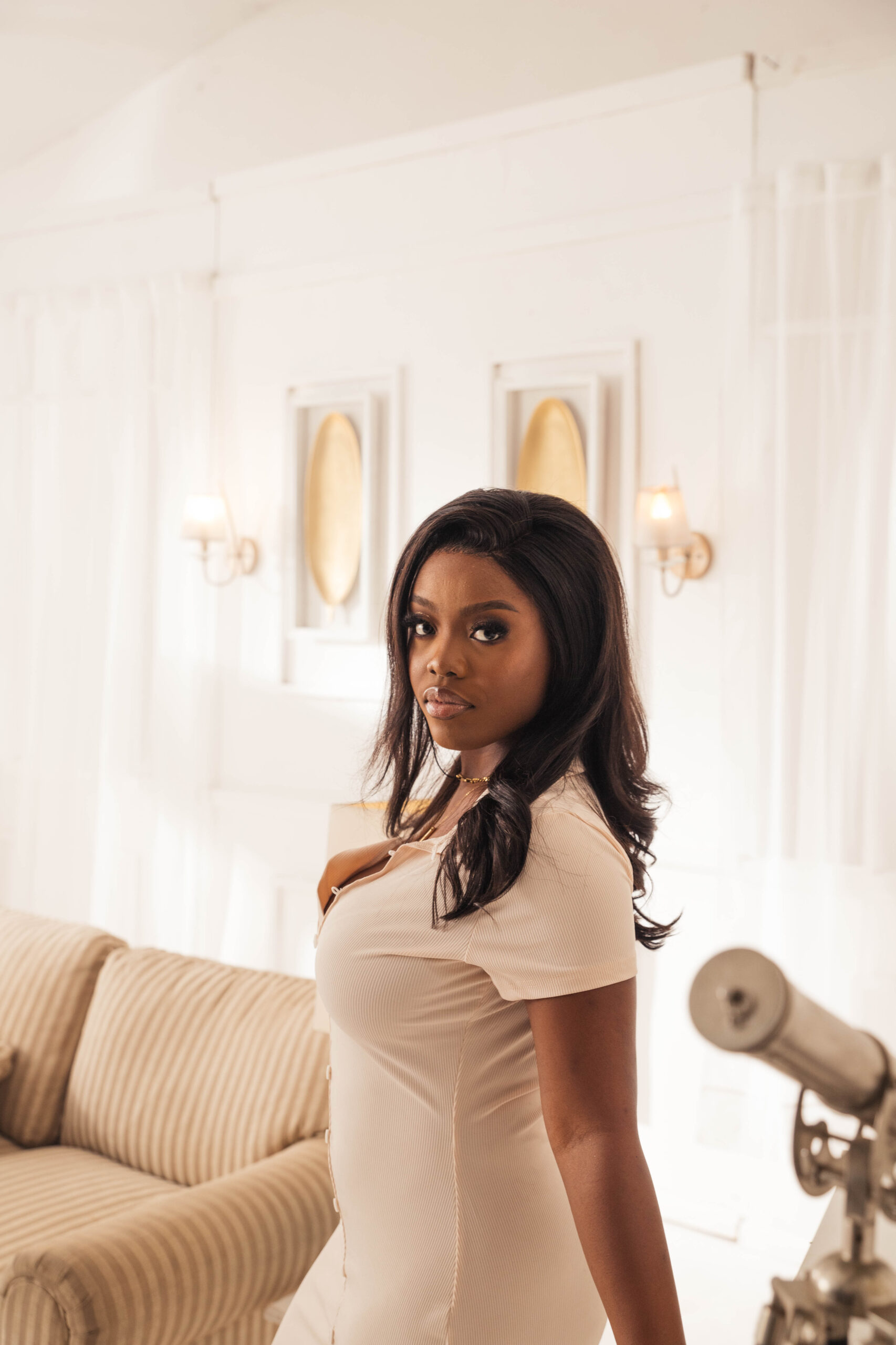 With each song on the EP, Gyakie also flexes her range as a singer, easing from one genre to the next. R&B, pop, reggae, and jazz are just some of the worlds she knows her way around. "My music is very versatile. I don't like to jump on one particular sound. I like to challenge myself," she says. Underscoring her desire to experiment is her eclectic list of influences, which includes Ghanaian singer Efya, Nigeria's Asa, Drake, Bob Marley, and Kendrick Lamar.
My Diary closes with "Waka Waka," a blaring track where Gyakie takes aim at her critics and puts the world on notice that she's just getting started. Her dream to make a global impact as an artist is deeper than personal gain but one she holds close with her home country in mind. "I'm very particular about being a Ghanaian artist. Years before, the attention on the Ghanaian sound was there but not as much as it is now," she explains. "Aside from that, there's not a lot of female artists in Ghana and being a part of the few coming out of Ghana, I'm so happy that I'll be a part of carrying the Ghanaian sound and culture to the rest of the world."