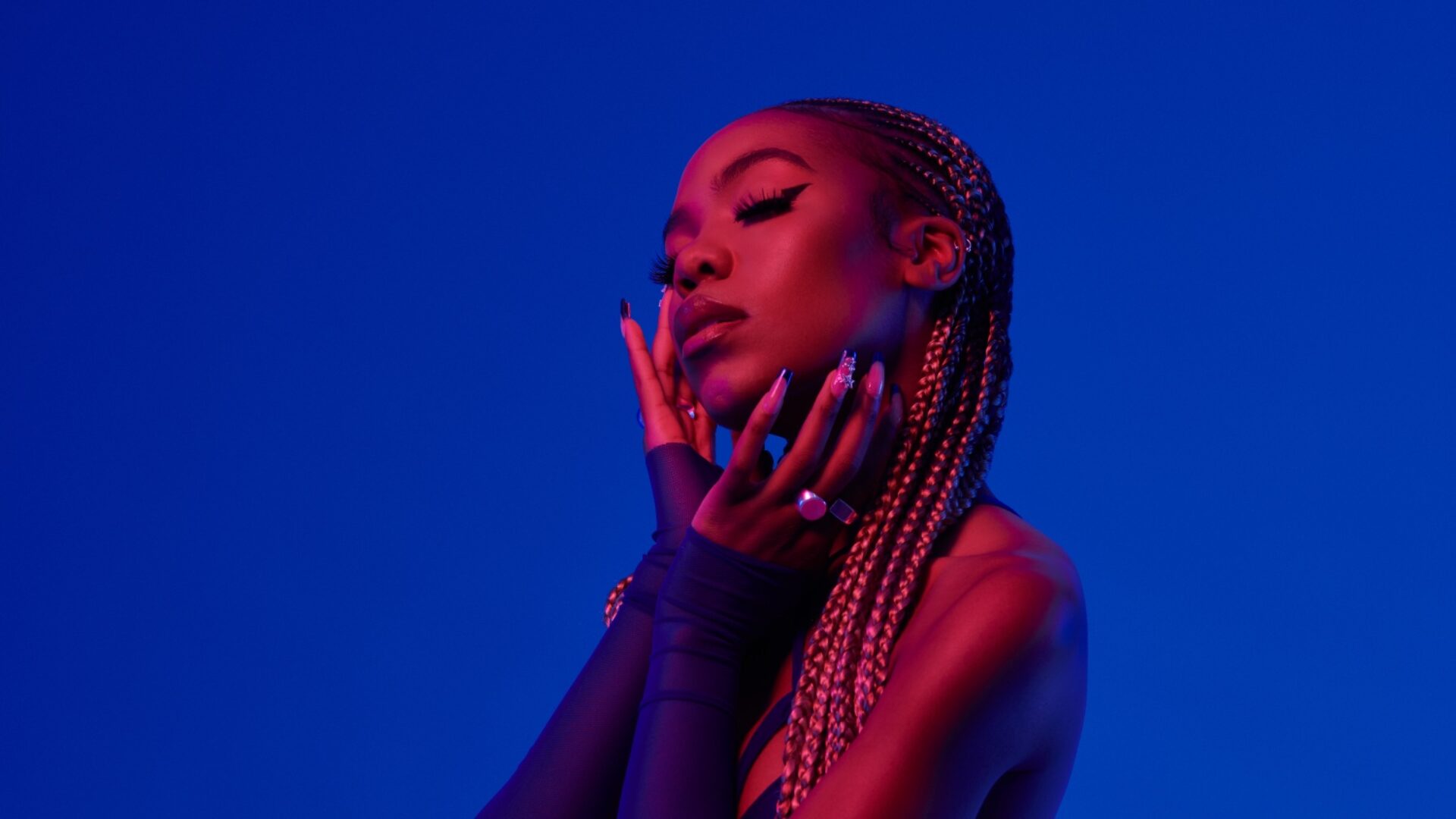 GU Jams: Elaine Is Ready To Start 'Loving You'
The South African singer-songwriter discusses the inspiration behind her new single
In the midst of flying between New York, Los Angeles, and South Africa, Elaine happily finds herself thrust into Zoom calls and studio sessions. While some may be surprised about her daily routine, it's actually a feasible life for the rising star.
With the celebration of African culture in mainstream music, Ndivhuwo Elaine Mukheli, better known as Elaine, finds herself headed to the top with the likes of Tems, Wizkid, and Blxckie.
While studying in law school, Elaine had the urge to create her first project, Elements, in 2019, leading her to her first Platinum project. The debut EP is a journey through love, heartbreak and renewal as it encapsulates a blend of mellow R&B melodies and hints of trap-inspired moodiness.
Her unique sound helped her make history as the first female independent artist to reach No. 1 on the Apple Music Sub-Saharan African charts. As Elaine navigates young womanhood, her artistry purposely mirrors the maze of relationships, self-discovery, and most importantly, self-love. "I need to start taking my own advice when it comes to relationships," she told GU.
Elaine bares her vulnerability for the world to hear in her new single, "Loving You." With the release of her latest single, Girls United caught up with the songstress about 2000s music, the key to being an 'It Girl', relationships, and more.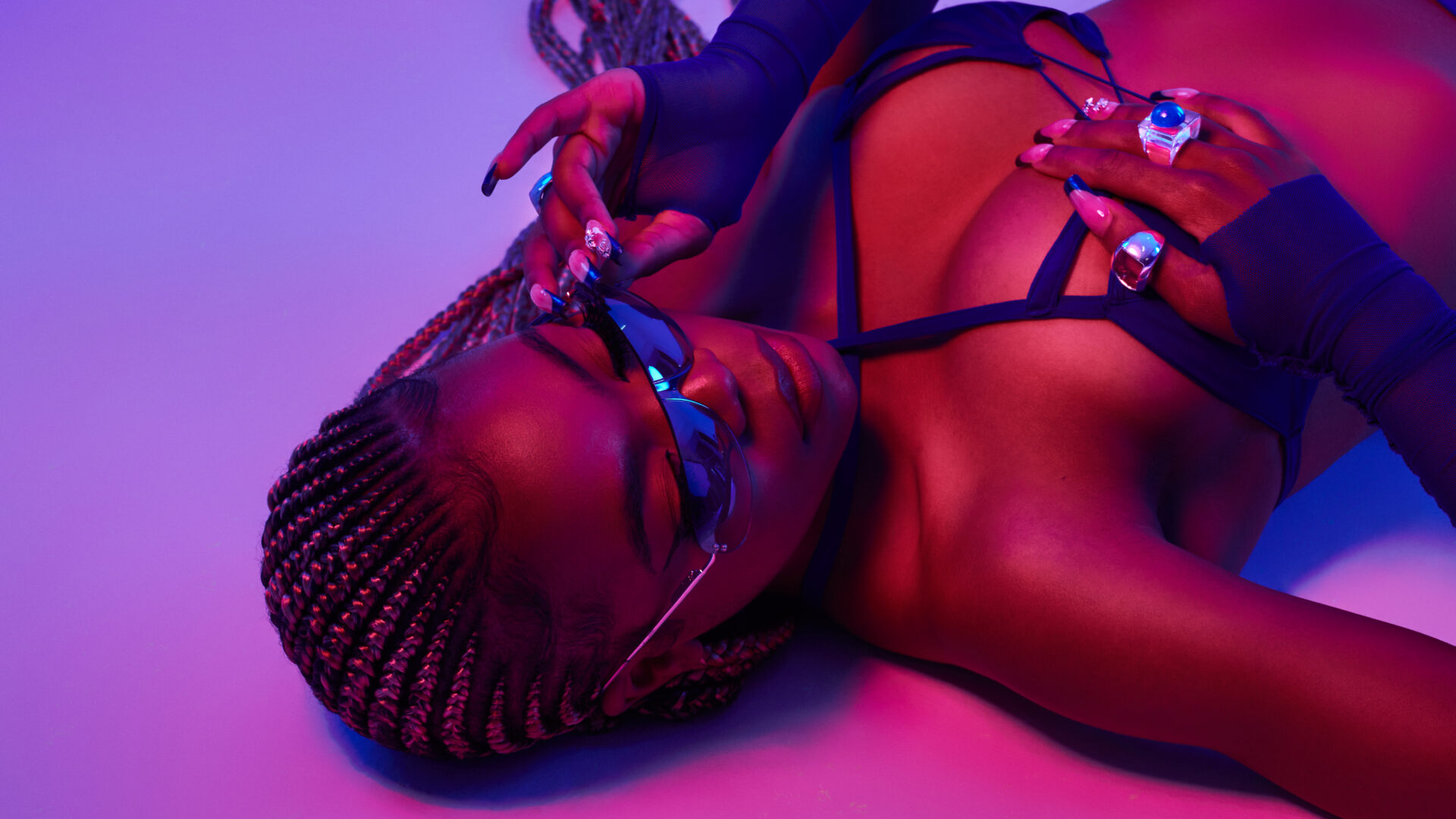 EssenceGU: Your journey started at six years old when you performed at a talent show. How do you think your six-year-old self would react to your life now?
Elaine: She would be freaking out. I think it's just so surreal. I spend so much time working on myself trying to be better [and] achieve more goals. But I always take a moment to be grateful for the fact that my dreams have materialized and are still materializing right in front of my eyes. The fact that my country, my family, and I get to experience that it's just all more room for me to be so humble about it.
How does having a law degree help you navigate the music industry as a woman? Do you think it helps you when it comes to reading contracts and understanding the business aspect?
Elaine: I think my degree's support has helped me navigate my way in the industry in so many ways. From a business perspective, just being proactive and being involved in everything that happens is very important. I've noticed that many artists aren't aware of how involved you can be in your own business. [My] background has given me the confidence to want to know more, learn more, and be involved in all the processes. I think it's definitely benefited me and my career for sure.
Let's discuss your new single, 'Loving You' because I've had it on repeat for days. Can you dive into what inspired you to create a song this vulnerable?
Elaine: I had been in LA for almost a year and traveled back home because of the COVID-19 restrictions. This was my first trip back home, and I remember I was on crutches because I tore both ligaments in my ankle. I hadn't seen my family in months and was down. When I wrote the song, I wasn't particularly in love at all, surprisingly, but I felt a lot of love for who I was with. It felt like I was learning how to walk again physically and emotionally because I was on crutches. Literally, everything that I'm talking about in the song, I'm experiencing right now. I'm getting to know someone, sharing myself, and being in an intimate space again. So, 'Loving You' is extremely special.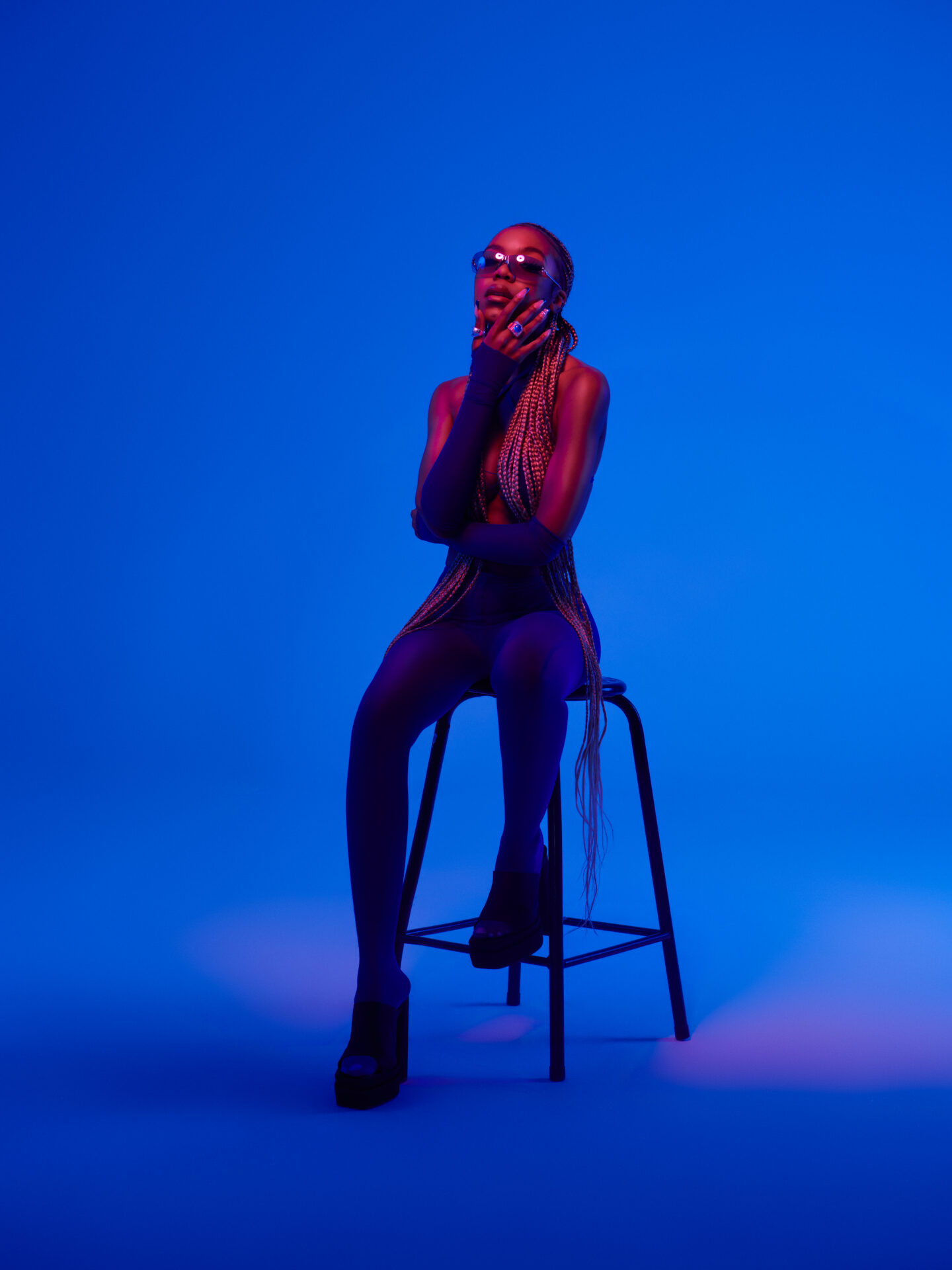 The 2000s feel is clear in 'Loving You'. Was that your intention? Is 2000s music a big inspiration for you? 
Elaine: Yes, all the Black girls that really inspired me as a six-year-old sitting in South Africa were Ashanti, Beyonce, Aaliyah and Lauryn Hill. Those prolific women still inspire me, and I wanted it to feel extremely nostalgic. I wanted [the song] to feel familiar because that sound is home to me.
Towards the song's end, you sing a line, 'I want this forever with you, but don't lose control.' How do you remain true to yourself when you are in a relationship? 
Elaine: I've been intentionally practicing being in control of my emotions and actions. What I meant by the line was just in terms of my career. I wanna feel this way about music forever, and I wanna feel this way about love. I spent so much time obsessing over things that I couldn't control. What I can control is myself, what I give out, and how much I give out. So, it's just been like a lot of lessons that I'm learning and sharing in music, relationships, and the industry we're in.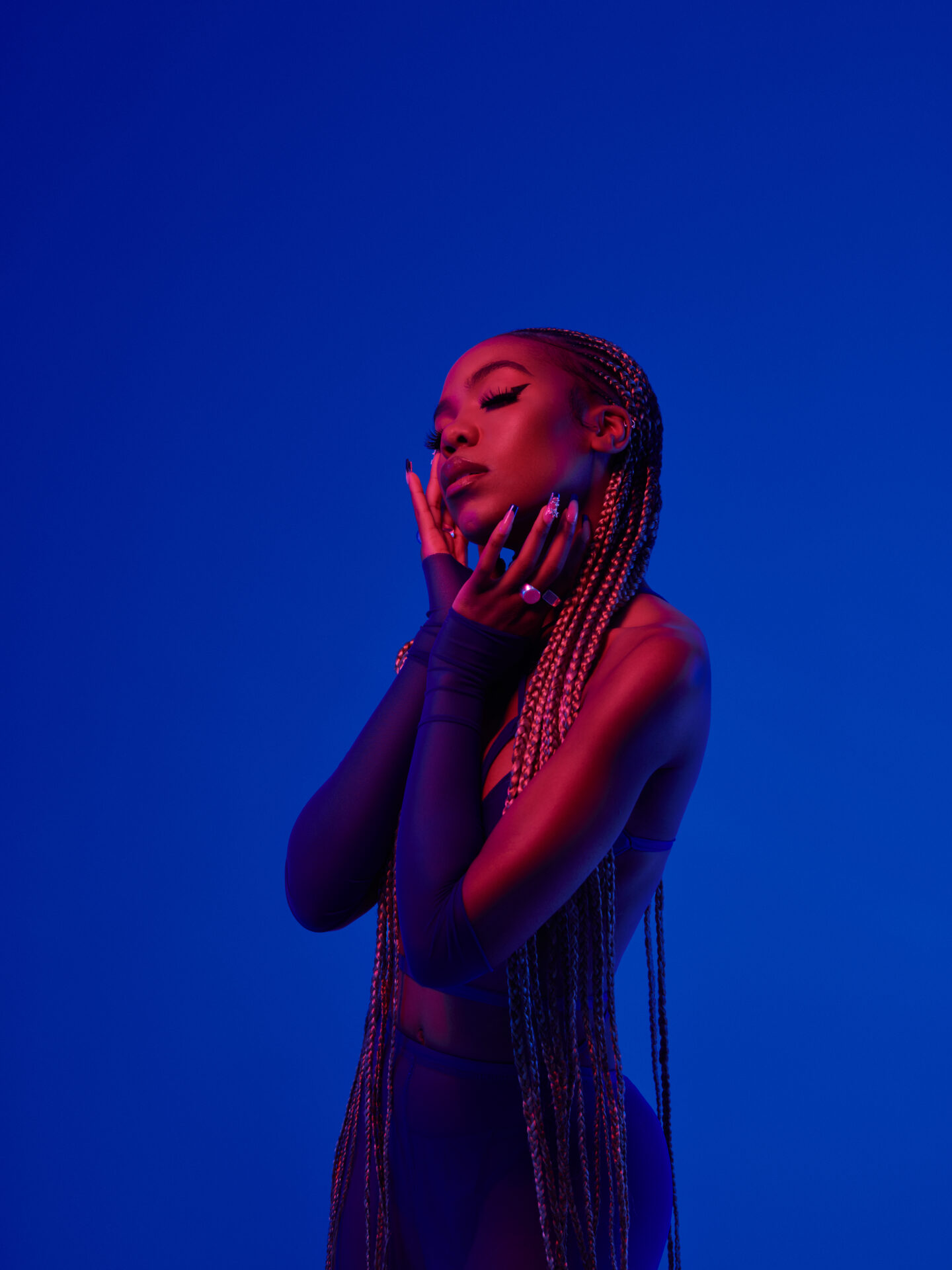 Why is it important for you to be a part of the creative process as opposed to having someone else tell your story for you? 
Elaine: I just want to be in control of my narrative, and I wanna tell my own story, which [means] being involved in every little detail. As much as I appreciate collaboration, it's also important for me to get to know my fans and for them to get to know me.
Whether it's in the melodies, lyrics, or beat, you always remain authentic to where you come from. Why is it important for you to stay close to your African roots as an artist? 
Elaine: It's all about representation for me. It's the fact that, to this day, I can still be staying in LA or having a US tour, and I'm the only South African that I know out here. I want to see more Black girls [and] more African girls being represented in this space. We're seeing so many African artists break through and cross over, which is a dream for many people, especially where I'm from. I'm just trying to contribute and create a legacy for myself and the continent. It's really about that time, and I'm just happy that it's happening for us.
About Desjah: A Brooklyn girl keeping it real in LA, Desjah Altvater is a writer for Girls United who loves to dissect culture and entertainment. She also writes for Her Agenda and aims to uncover interesting and underrepresented stories in the media.