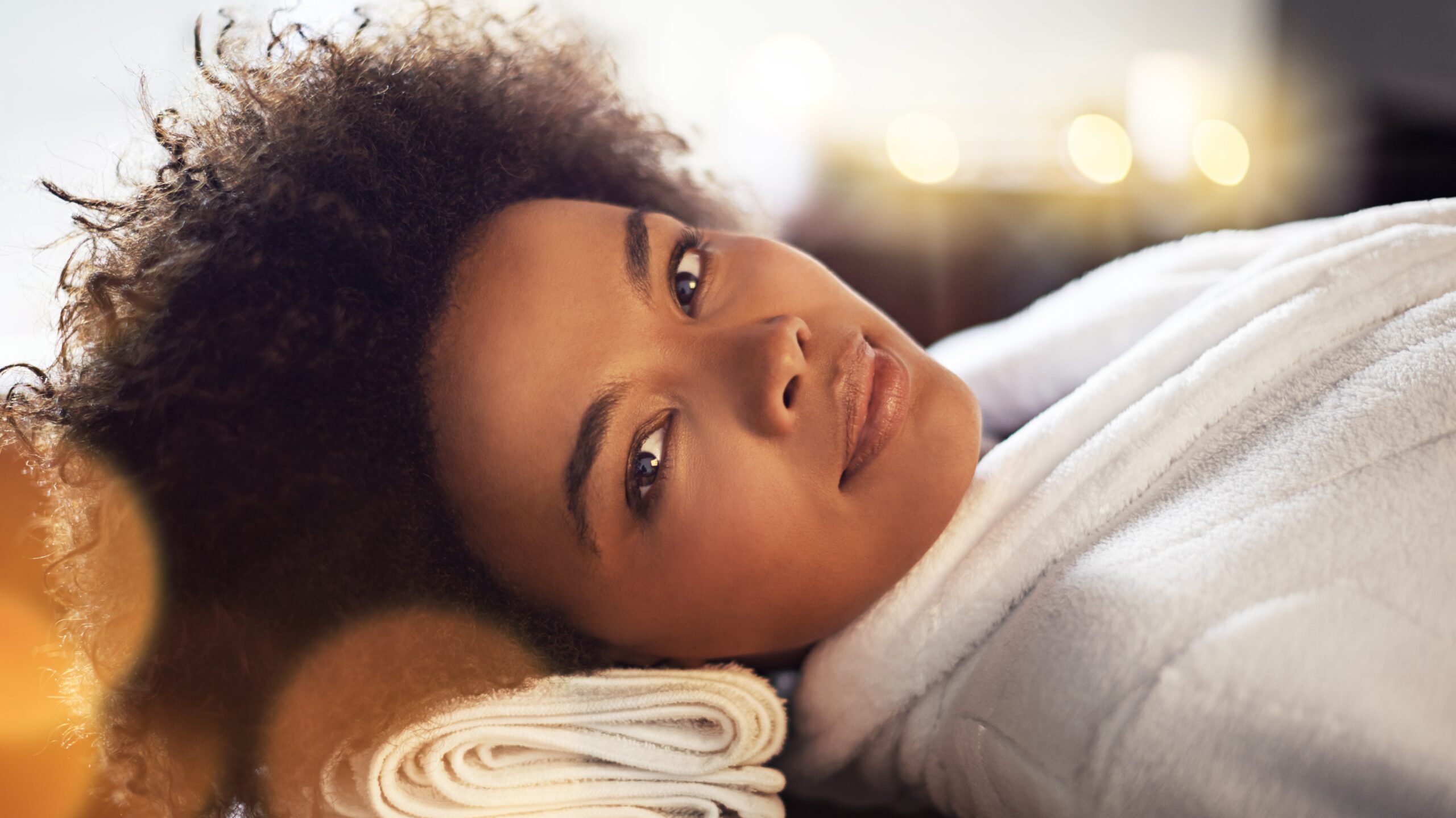 Why You Should Add Steaming To Your Skincare Routine
An Brooklyn, NY-based esthetician weighs in.
Get glowing and going this summer by achieving a natural, dewy look thanks to the new addition to your skincare routine – a facial steamer. Facial steaming may be something that you see on TikTok or from your fave beauty influencers on YouTube and Instagram, but know that it's more than just a trend. You can feel all types of luxurious with at-home spa vibes by facial steaming to cleanse your pores, increasing blood circulation, and getting that soothing, hydrating feeling in your skin that it craves during the warmer months.
"Besides being extremely relaxing, facial steaming warms up the skin's surface, loosening the oil and debris that sits in the pores as well as prepping the skin to experience deeper product penetration," esthetician Shy Burton told Girls United. As the owner of Brooklyn's own XO Beauty Lab, LLC, Burton begins all of her facial services by steaming from her signature 24K Gold Therapy Facial to her classic Purifying Acne Facial.
While facial steaming may not be new to her or other renowned estheticians and dermatologists, Burton has noticed an increase in the often-overlooked skincare step within the younger millennial and Generation Z generations – and self-care may be the top reason why. "Facial steaming is becoming popular with millennials and Gen Z because everyone enjoys a little luxury and self-care is on the top of the to-do list," she explained excitedly. "People know what the word 'esthetician' is now and actually have one that they visit monthly. All good estheticians preach about at-home care for better results and owning a personal tabletop steamer is a great start."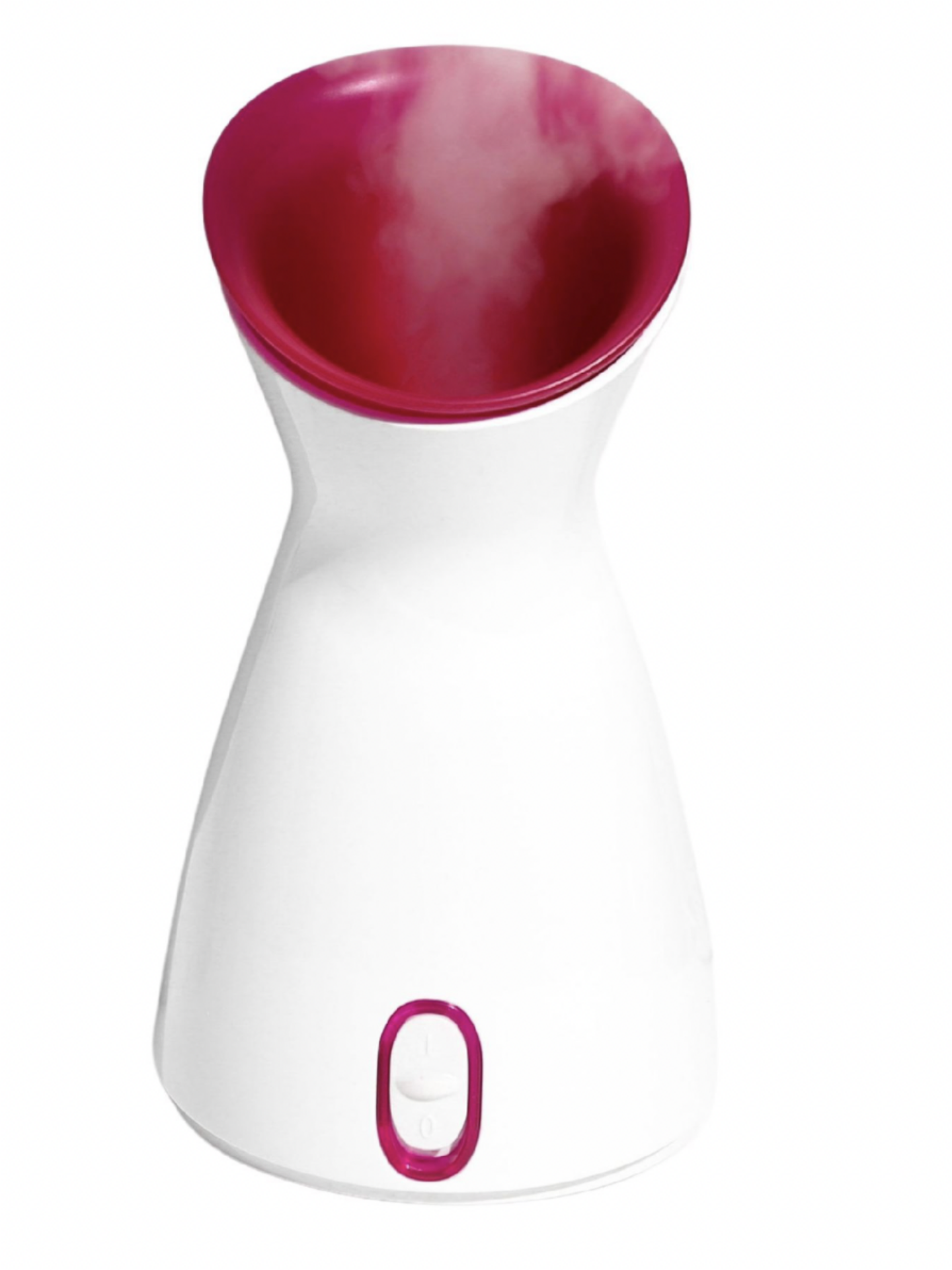 What better way to start than with a Black woman-founded business, GlamSteam. 23-year-old Sudan-born entrepreneur Leis "Tee" Deng launched Glam Steam as the first 5-in-1 home beauty steamer in September of 2020, which quickly earned boasting revenue of $30,000 in two months. "Growing up as an African, I didn't use skincare products because I was told I already had 'clear skin' but as I grew older, I realized that having a skincare routine is far more than just for clear skin, it is important for healthy [and] clean skin," Tee shared. "It makes me so happy when POC purchases from the website. I always encourage people to use it as a self-care routine. I'm proud I have a product that can make people feel good!"
Tee moved to Australia at the age of 2, shortly after losing her mother, and GlamSteam was born around February 2020 during which time the pandemic was beginning to reach Australia. Like many, Tee's mental health was compromised during quarantine and was beginning to rely on the ritual of self-care and skincare as a means to an end.
"Lockdown was quite challenging mentally and the best part of my day was my facial steaming sessions and also using it as a diffuser with essential oils which helped me manage my anxiety," Tee explained to Girls United. "I wanted a diffuser but also wanted a facial steamer to use while we were in lockdown and I was looking for a 2 in 1 product but could not find anything on the market." She began to do her research, finally found a manufacturer that could make what she was seeking, and quickly ordered samples before the borders began to close on China.
After receiving raving reviews from customers who got her first orders, Tee discovered new ways in which she can use her own product including oil diffusing, face towel steaming, cuticle steaming, and trending facial steaming. Did we mention that you can also use it for cold and flu relief? Steaming can be used to alleviate congestion and headaches, too!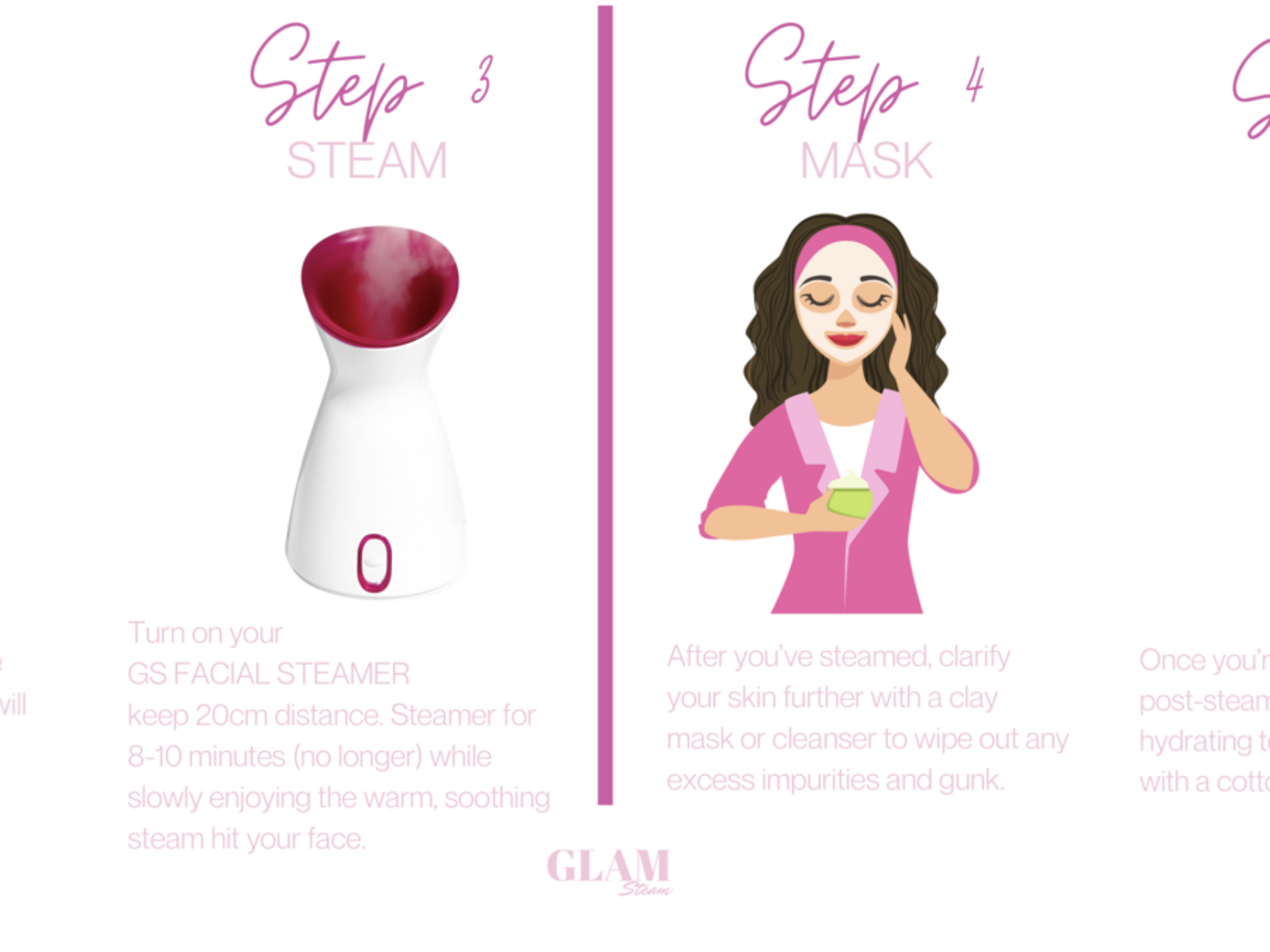 Tee deems facial steaming as "essential" for both her skincare and her coin, which saves her monthly trips to spas and salons by doing her own routine at home twice a week. Prior to the pandemic and her invention of GlamSteam, Tee went to the salon every month for a facial but now she takes her own version of Self-Care Sunday to the next level. "I try to dedicate every Sunday to steaming as it allows me to wind down and I feel fresh, relaxed, and confident for the start of the week," she said. In addition to the obvious benefits of facial steaming, Tee vouches for women to add facial steaming to the routine regularly.
"Apart from the physical benefits of steaming, I do believe that steaming should be an essential self-care routine. All women deserve to feel beautiful without the price tag," Tee advocated passionately. "I don't like using the term 'clear skin' but GLAMSTEAM does give you healthy and glowy skin. It will most definitely boost your confidence!"
According to Burton, first-time facial steamers should always check the manual to see what type of water (i.e. tap, purified, or distilled) is needed so the apparatus itself can have a longer life expectancy. The pro-makeup artist also suggests washing your face before steaming because steaming a dirty face is a no-no, and to steam, while gently massaging your face with your exfoliator to help remove the softened debris and oil from the pores. "Lastly, don't overdo it! Limit yourself to 3 steam treatments a week," Burton insisted.
When asked by Girls United about her plans to blossom in business, Tee was eager to share. "We are expanding into retail stores this year [and] we are extremely excited about that! We hope to be readily available in not just Australian stores but stores around the world," she said. In addition to the steamer, she hopes to add more products to the GLAMSTEAM site as well.
GLAMSTEAM retails for $95.75 on its official website and is available for purchase online.
Photo Credit: Getty Images