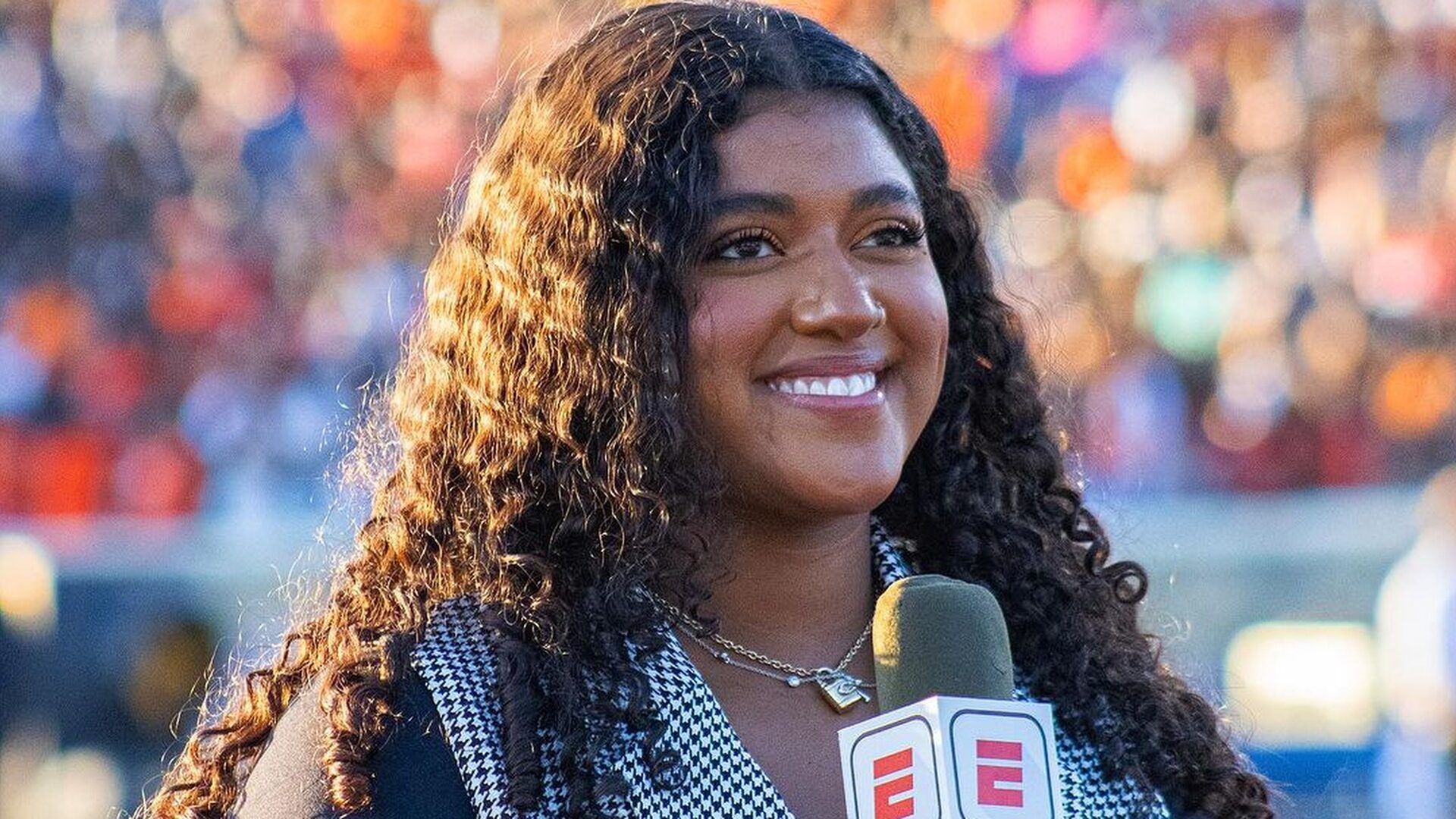 These Gen Z'ers Are Shaping Football Season For Women
Black women are making waves in sports
Jalen Hurts, Odell Beckham Jr. and Travis Kelce aren't the only reasons to tune into Sunday night football. Behind the scenes are young black women who keep the season in motion. From reporters to social media managers, Gen Z is taking over the sports industry one job at a time. 
Only 10-20 percent of positions in sports are held by women. The margin is usually lower for Black women. But there's hope! The hashtag #blackwomeninsports has over 4 billion views, proving interest in the field. Some Black women who post using that hashtag work for the NFL or in relation to and document their journeys. Therefore, we're highlighting five women to honor them for breaking barriers!
A Player Content Coordinator for the National Football League. She graduated from Prairie View A&M University, an HBCU, with her Bachelor's in 2019 and her Master's from the University of Southern California in 2021. Before working at the NFL, she was a Production Assistant at Fox Sports. Her TikTok gives a behind-the-scenes look at her job. 
Social Media Associate for the Chicago Bears. She graduated from Louisiana State University, and while attending, she worked several athletic internships. She's relatively new to her role and documents that adjustment on her TikTok. Look forward to more of her day-in-the-life content!
Football Communications Assistant for the Atlanta Falcons. She graduated from The University of Alabama in 2022. The joy she has for her role is evident as she documents her work days. Maintaining a brand's image is challenging, yet she brings the world into her duties like a pro. 
A sports content creator who holds the girls down! Each season, she explains the ins and outs of football. Her explainer videos receive worldwide praise. Bright's squad is 40,000 followers deep on TikTok, which has landed her excellent opportunities, such as hosting a draft event for the NFL. If you're looking to become a master in football by the end of the season, she's the one to follow. 
A social media associate at Andscape, ESPN's subbrand that amplifies Black news in the sports world. Sweazie is a 2022 graduate of Morgan State University. She started working at ESPN as a fellow and moved up to a full-time job. She's very passionate about her work in sports journalism, which you can tell from her TikToks. As a recent graduate, she's working her way up the ladder, and we're excited to witness! 
About the author: Shelby Denise Smith is a full-time Social Media Editor and part-time Freelance Writer. She loves writing about news, wellness, and beauty and hosting impactful conversations with influencers and experts.