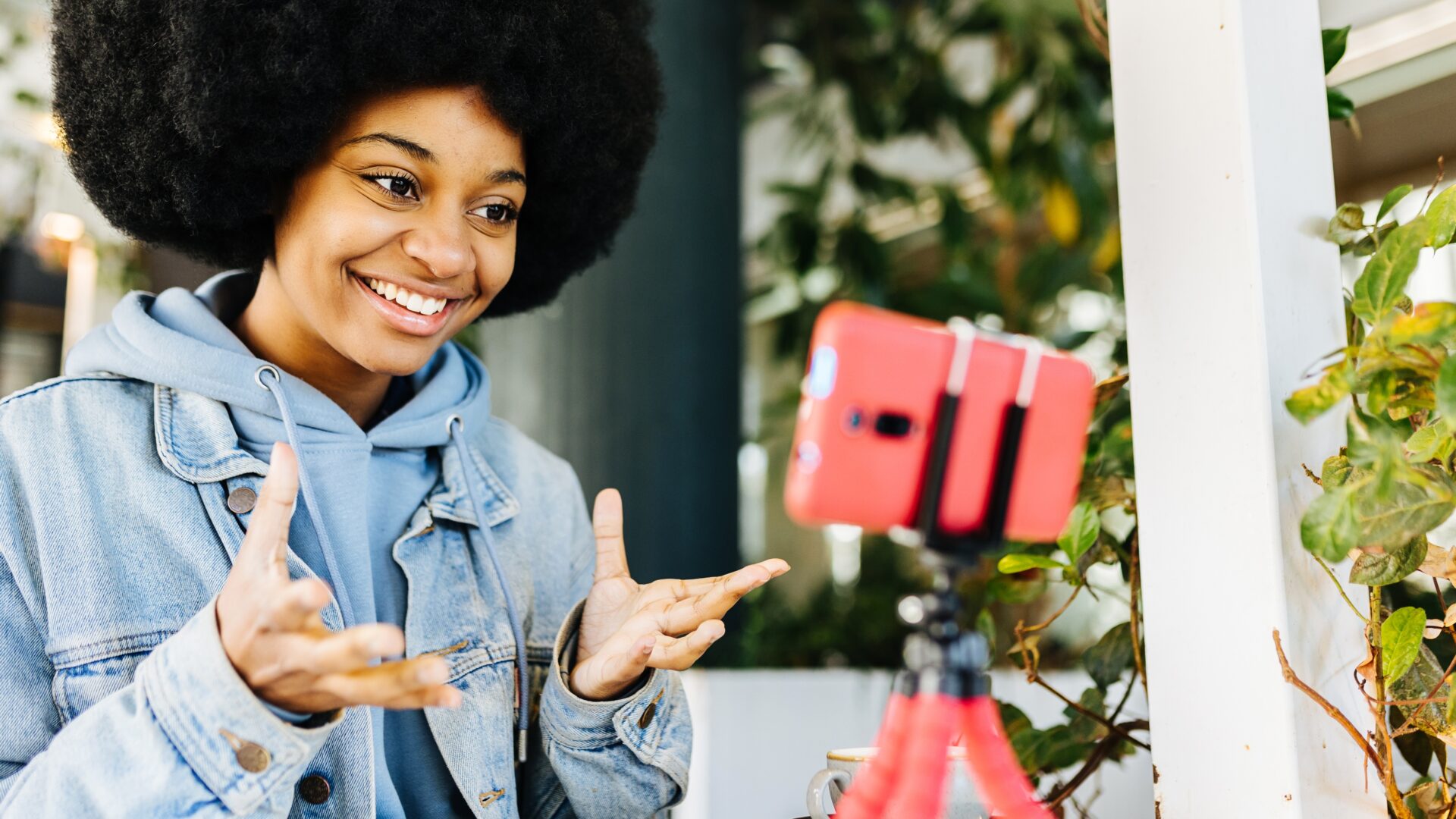 Gas Is The New App That Wants To Uplift High Schoolers
The app is for teenagers who want to connect only with people they know on social media.
If you've been looking to connect with your friends and the rest of your high school community on social media, you may be interested in learning more about Gas. Geared toward high schoolers, the app aims at delivering an uplifting and positive experience to its users.
Upon downloading Gas and signing up, users are prompted to designate their high school as they will only be able to interact with their classmates. The premise is simple – users are asked questions about people in their school and can choose superlatives such as "the most beautiful person you have ever met" or choose the classmate who is "never afraid of getting in trouble," according to The Wall Street Journal.
Only positive prompts were selected by the app's developers to create a positive environment for teenagers. Users who were selected receive anonymous flames to indicate they were chosen. People can find out who is behind a compliment – or hide their own names – via in-app purchases.
For now, the app is available in a limited number of states including Michigan, Ohio, Illinois, Wisconsin, Indiana and Pennsylvania. This hasn't stopped Gas from reaching the number 1 spot on the App store's social-networking download chart – ahead of TikTok, Instagram and Facebook.
"To us, being at No. 1 is a vote of confidence that we're doing something right for teens," says Nikita Bier, the president of Find Your Crush LLC, which developed Gas. "I'm not sure how long it will run for—but even if it only lasts for a moment in time, I think it'll still be worth it", also tweeted Bier.
The reason for the slow roll-out is for the app not to get overwhelmed. Bier told the WSJ they chose to release the app in states with earlier school start dates.
Social media apps have recently been criticized for enabling negative emotions in teenagers. Gas is being offered as a positive alternative. "So many people say it improves their self-esteem, they got closer with friends, and that they feel loved," said Bier.
About Kyra: Kyra Alessandrini is a news writer at Girls United and a freelance journalist. Her work has appeared in publications such as Time, The Hollywood Reporter, InStyle, and Elle. Born in New York and raised in Paris, France, she is passionate about culture, street photography, and travel.