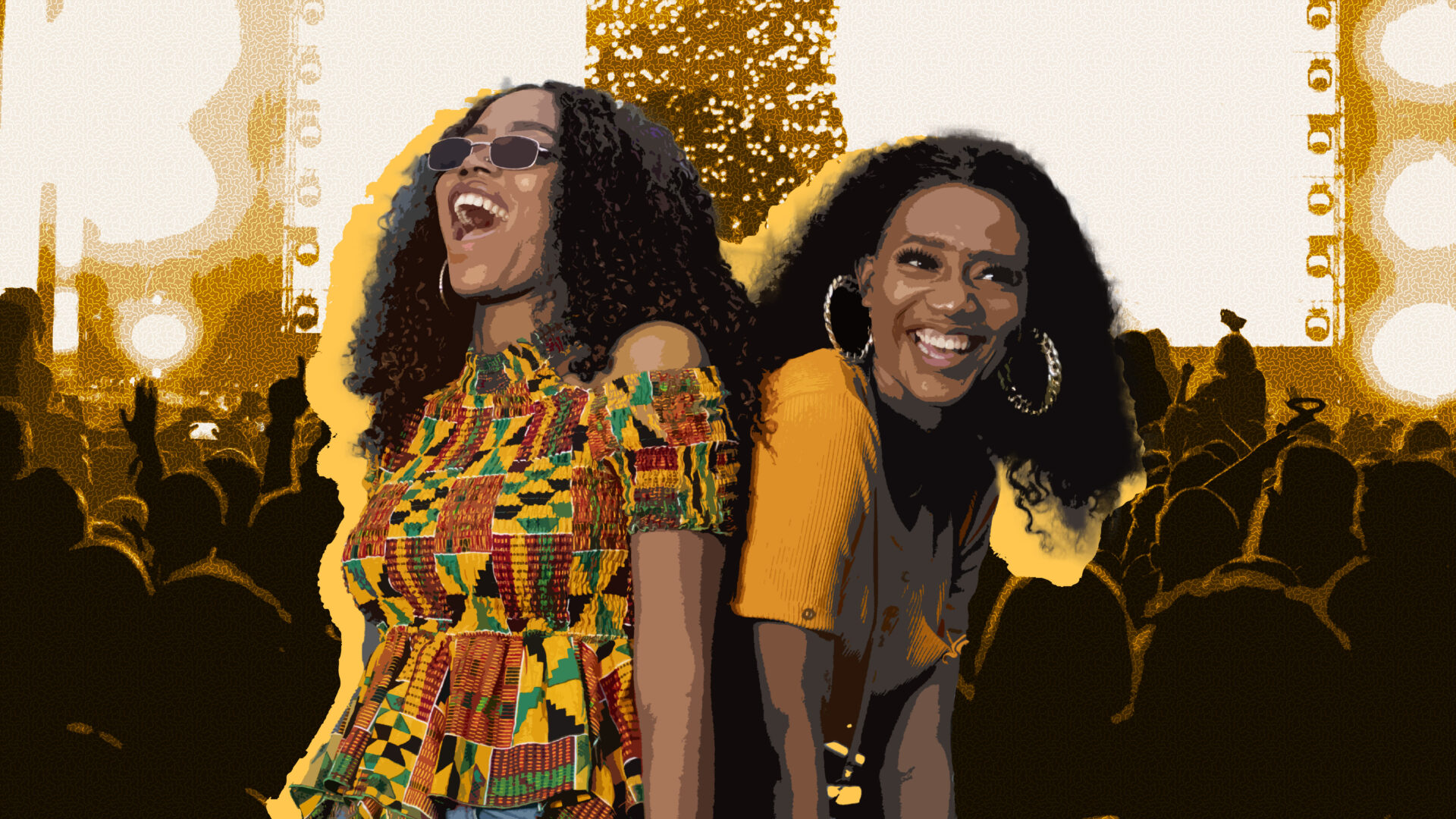 How Festival Culture Has Changed In The Modern Roaring 20s
Gen-Z'ers are living in the moment for this new era
When we were younger, festivals like MTV's Spring Break, SXSW and Coachella were the ultimate goal for the fun side of adulthood. Many Gen-Z'ers were waiting for the moment when they were finally of age to enjoy these events up close and personal. Unfortunately, COVID-19 had other plans.
Let's face it, the pandemic shifted our entire experience regarding festival culture and large music gatherings. Still, with another year, we're just trying to grasp some regularity. It's been three years since the global shutdown we endured, and we're picking up the pieces of how to address being out in the festival space.
"I can't lie and say I wear my mask all the time, but I do try to be conscious when I'm at events," said Monèt Miller, Publicist, and social media strategist. "However, being at SXSW is just a small portion of the bigger events I've been to where prioritizing health and safety is actually non-existent."
According to a survey conducted by Viberate, most respondents (75.0%) say their 2022 festival edition will not include any Covid-related restrictions, 15.3% will demand proof of vaccination, 9.7% proof of negative tests, and 7.3% masks.
"While it's great to see a return to normalcy, It's important to remember that the pandemic is still a threat," Miller said. "We should prioritize our health and safety while enjoying the festival experience, and we can't be too comfortable."
Not only has the pandemic changed the festival culture from a health point of view but also from a social standpoint. For many Gen-Z'ers and Millennials, 2020 signified what was supposed to be the year to experience their favorite artists live, but COVID had other plans.
According to the National Library of Medicine, Festival landscapes are commonly characterized by recurring cycles associated with specific locations. Yet the pandemic has disrupted these patterns of use, spatial transformations, and place-making. Since its outbreak, scholars have sought rapidly to understand how people's movements, sense of place, and social lives have been affected.
Now fast forward to 2023, it's time to reclaim those lost years with this new round of festivals and events.
According to CNBC, About 26% of Americans plan to attend a summer concert or music festival. With ongoing inflation and extra spending, around 32% of attendees plan to spend $500 or more. Also, 26% of concertgoers plan to be in debt after the summer from concert-related expenses.
As we've seen, there is no guarantee regarding the state of festival culture or when we are on lockdown again, so now everyone is going full force for their concert experience. Through the social shift, the pandemic caused an intentional effort for Gen-Z'ers to make space for new opportunities that could arise in the festival space.
According to Eventbrite, over 60% of Gen Y (Millennial) and Gen-Zers say they'll be at more events in 2023, showing that the loneliest generations crave social connection. The pandemic forced many of us into isolation, so we could not organically meet people in various social settings.
The central theme is creating connections as we enter a new era for festivals. From creatives to entrepreneurs, many people feel a new drive and motivation to make the most of an experience that costs their time and money.
Alexis Jones, who worked during SXSW, realized that with festivals being back in full effect, this was the moment to discover what she wanted to do creatively and be open to new possibilities.
"Working these events showed me the possibilities out there, especially for Black creators [and] Black people in this space," Jones told GU. "It's inspiring to see, and it helps you [learn] more about finding a way to fit into this space."
About Kenyatta: Clark Atlanta University and Medill School alumna Kenyatta Victoria is the Girls United writer covering everything from news, pop culture, lifestyle, and investigative stories. When not reporting, she's diving deep into her curated playlists or binging her favorite comfort shows.