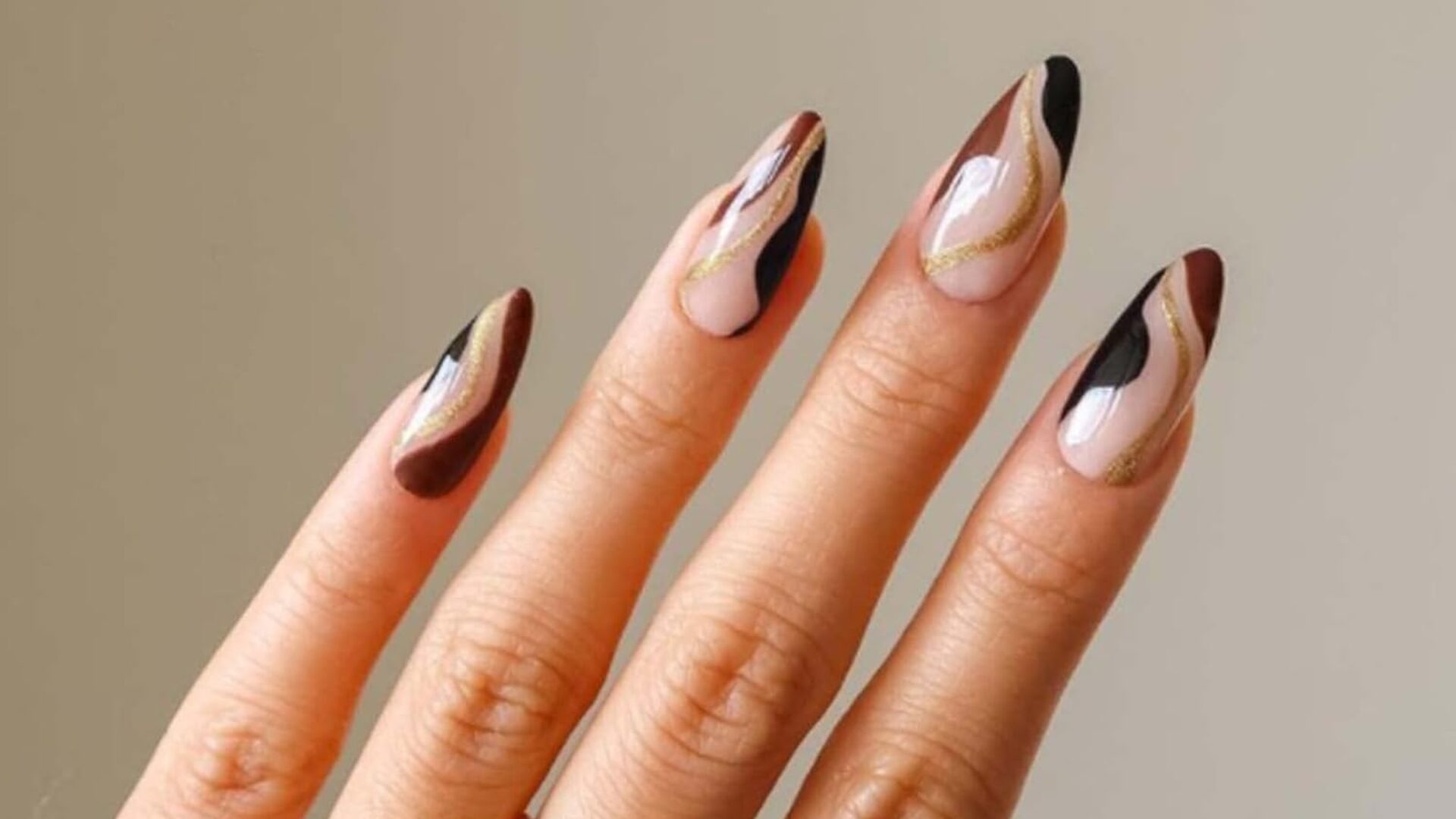 Shop These Fall-Inspired Press On Nails
From Chillhouse to Kiss, release your inner nail tech.
As the weather gets colder and your bed is cozier, the combination, in Drake's Toronto accent, will make it a challenge to make it to the nail shop. Especially with the holidays, gatherings, office parties, and more, you will have your go-to nail tech booked and busy. To alleviate panic, now is the perfect time to stock up on press-on nails.
These easy-to-stick kits are user-friendly and offer a salon-esque look right at home. Available in various designs, you can customize our editor picks by shaping them a little more or even painting over them with a polish of your choice. From swirls to French tips and a dash of shimmer, scroll ahead and shop our must-have press-ons that are perfect for the fall season.
Pumpkin spice and everything nice. These press-ons are perfect for a day at the patch, something festive or gatherings, or when you want some fun for the season.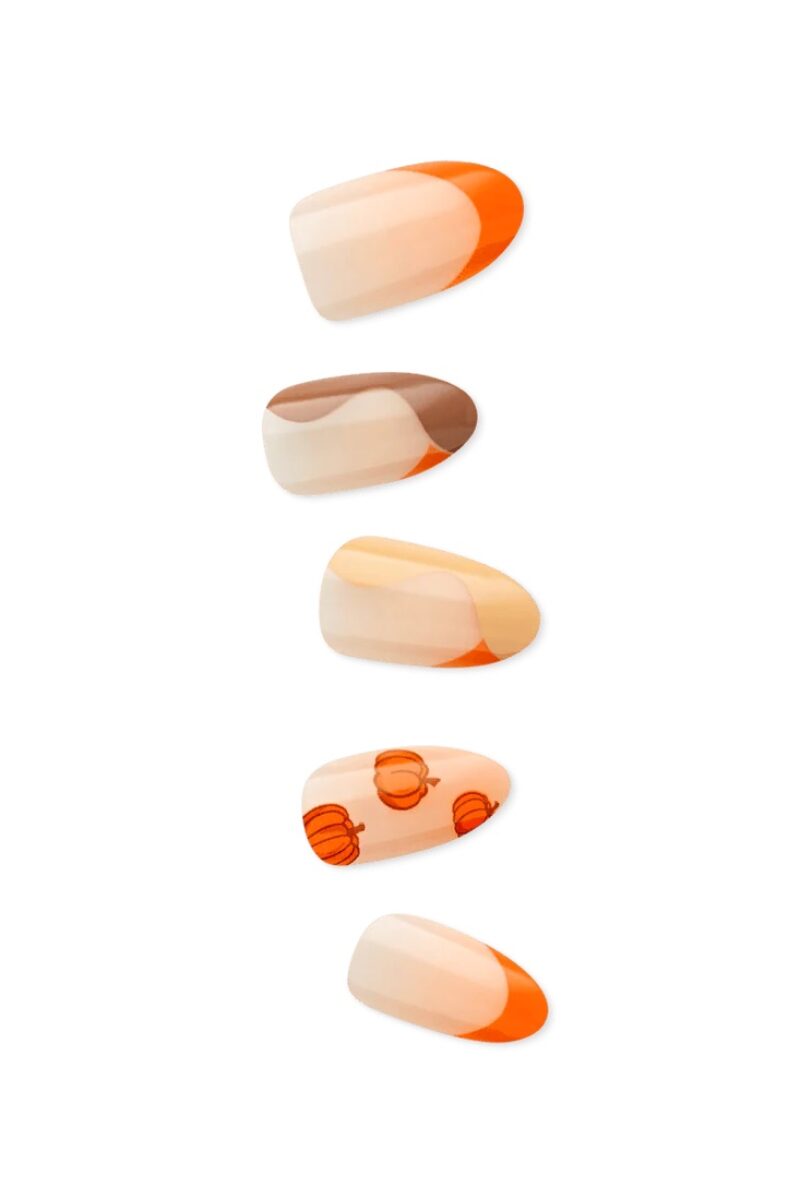 These neutrals are swirling around. From hints of brown to swipes of gold, these nails are great if you're aiming for simplicity with a twist.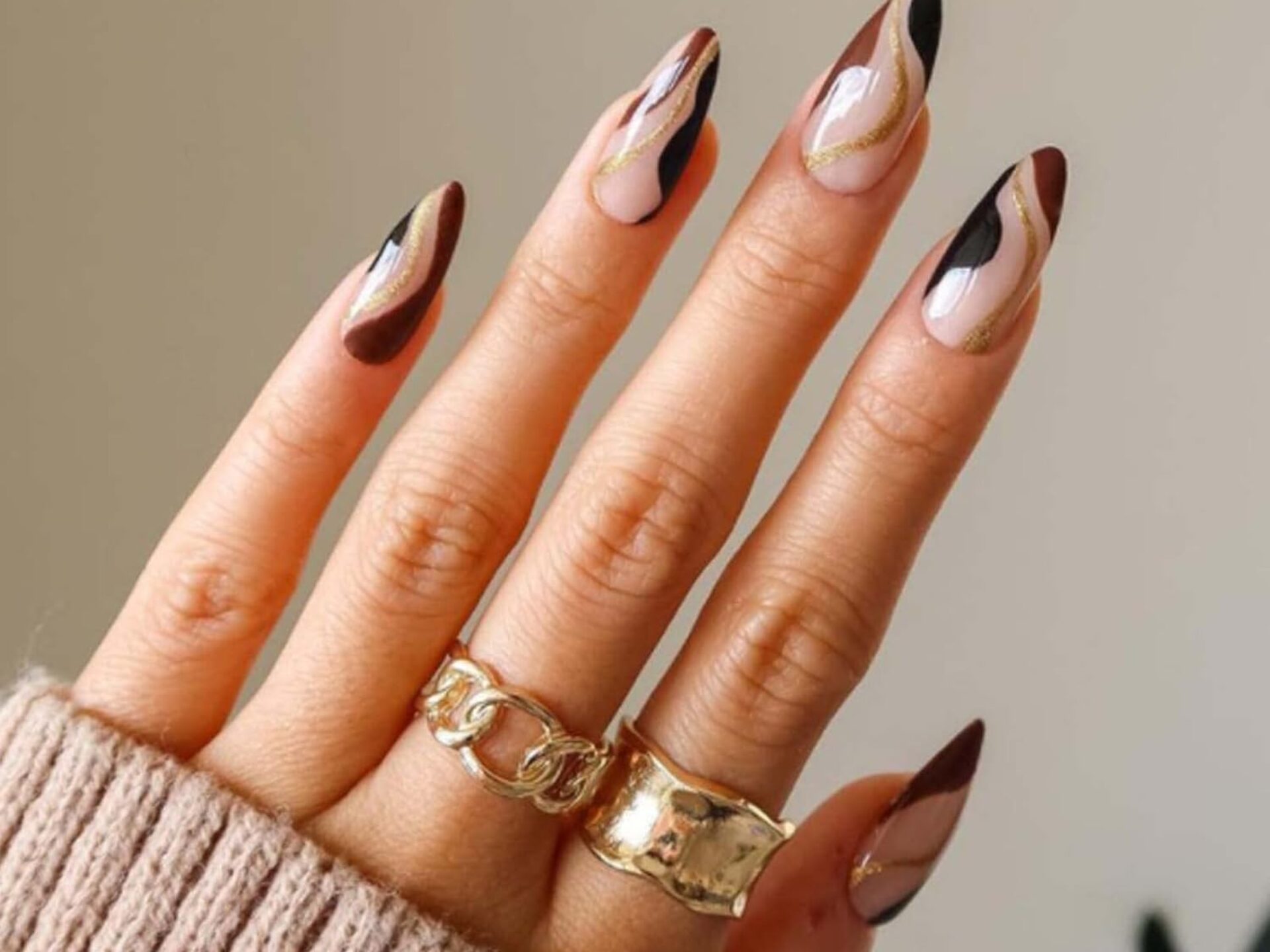 What's better than a toasted sugar hue? This monochromatic set is what you need to add a little shimmer to your looks or your day.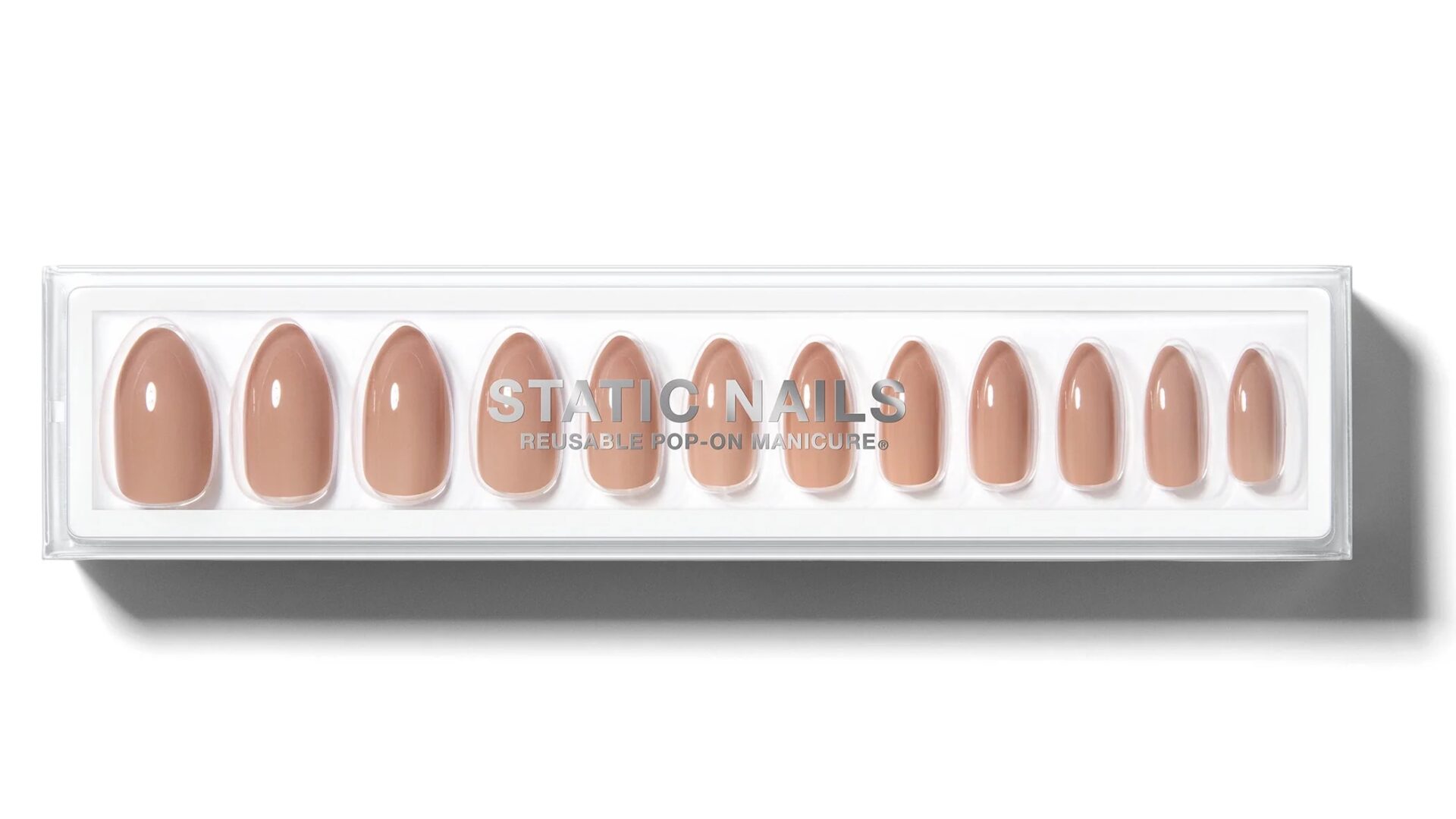 Although this design is titled Virgo Magic, it's not limited to the Beyoncé's of the world. The ombre effect offers a super sleek look for those days you couldn't make it to your nail tech.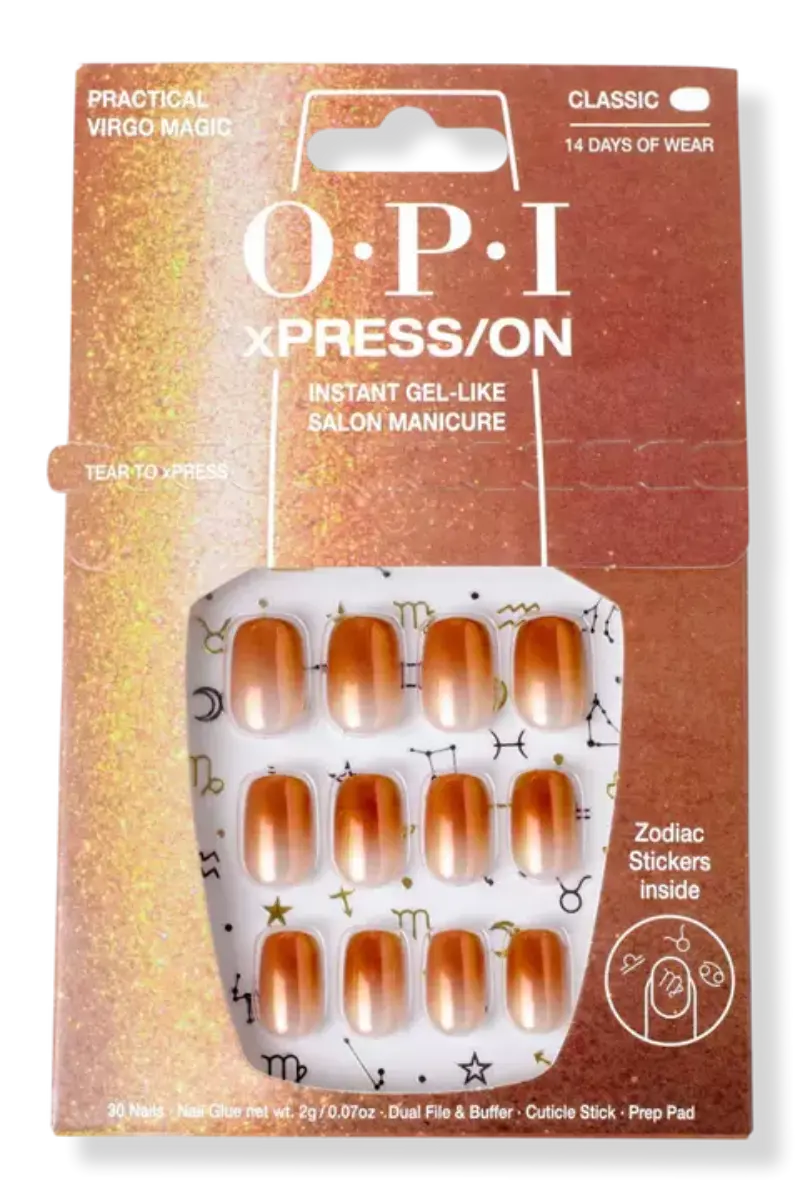 Keep it classy with a tortoiseshell design. The light brown and black combo instantly makes this animal print a fall staple.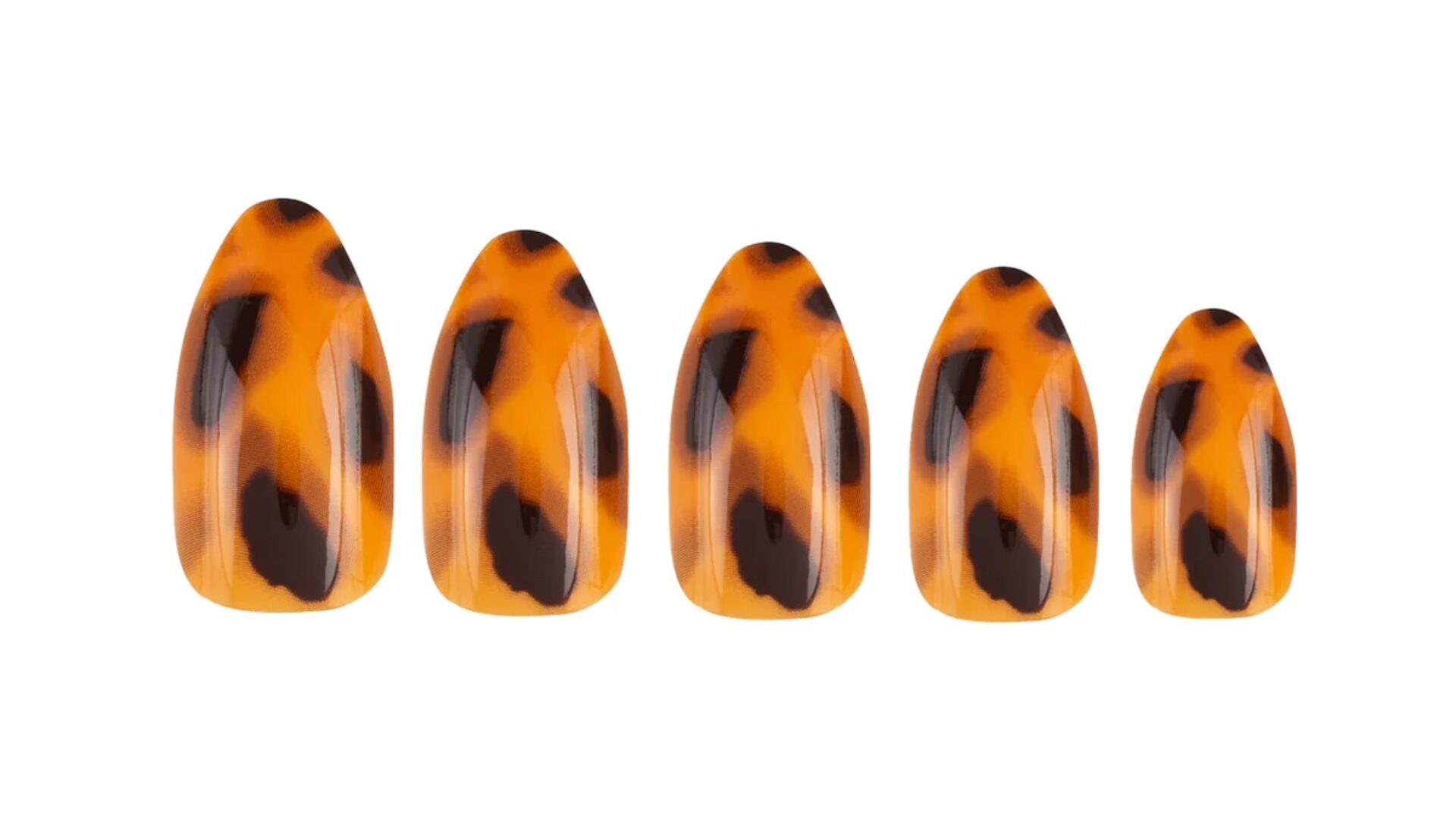 A French tip will never let us down. Chillhouse brings variety to the dependable look with tri-color tips offering a colorful break to the neutral savvy season.