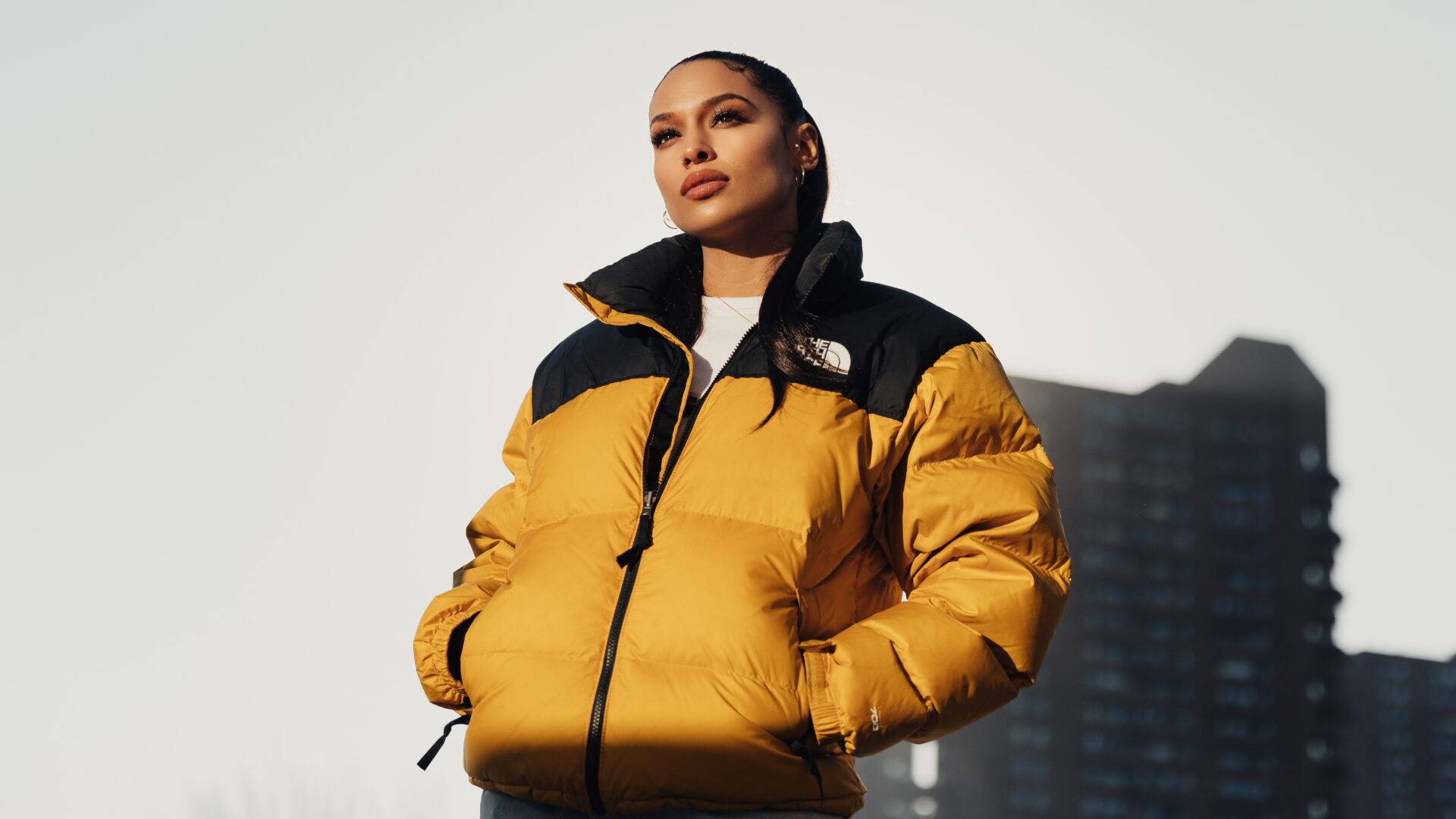 Princess Nokia Wants Young Girls To Stop Being 'Shamed For Having Pubic Hair'
Gillette Venus collaborated with the femcee to produce "It's Time to Care (For Your Pubic Hair) – featuring Princess Nokia."
Princess Nokia has never been shy when it comes to using her voice for the body positivity movement. From addressing gender expression in her Manhattan-set "Tomboy" music video to openly embracing her sexual fluidity in interviews, the self-proclaimed Afro-Indigenous rapper is as open and raw as it gets. Born Destiny Nicole Frasqueri, the New York raptivist is now using her platform to #SayPubic in partnership with Gillette Venus in conjunction with the launch of the Venus for Pubic Hair & Skin Collection.
Last May, Venus launched their #SayPubic campaign for the collection alongside the viral animated video dubbed The Pube Song to destigmatize pubic hair. For a digital encore, Venus will premiere its new song "It's Time to Care (For Your Pubic Hair) – featuring Princess Nokia" on all Venus social media channels today. To further add to the excitement, the Venus for Pubic Hair & Skin Collection has added a Gentle Trimmer and Hair & Skin Softening Oil to the shelves. Now, you can talk about your visible hair and pubic hairs with confidence without calling it "bikini area" or "down there." Call it by its name, ladies!
"We were thrilled to see so many people taking inspiration from The Pube Song last year and feeling empowered to use anatomical terms to describe their bodies," Dana Malcom, Senior Brand Director, said according to a press release sent to Girls United. "However, we know that a year later there is still more work that needs to be done. It's impossible to shift a societal norm that has been in place for centuries overnight! It's why we're excited to partner with Princess Nokia to launch the next chapter of this important campaign."
Back in March, Girls United got a chance to catch up with Princess Nokia herself during the recording session of "The Pube Song" to exclusively chop it up about her personal experience with pubic hair, using her platform to normalize conversations about visible hair, and her partnership with Venus.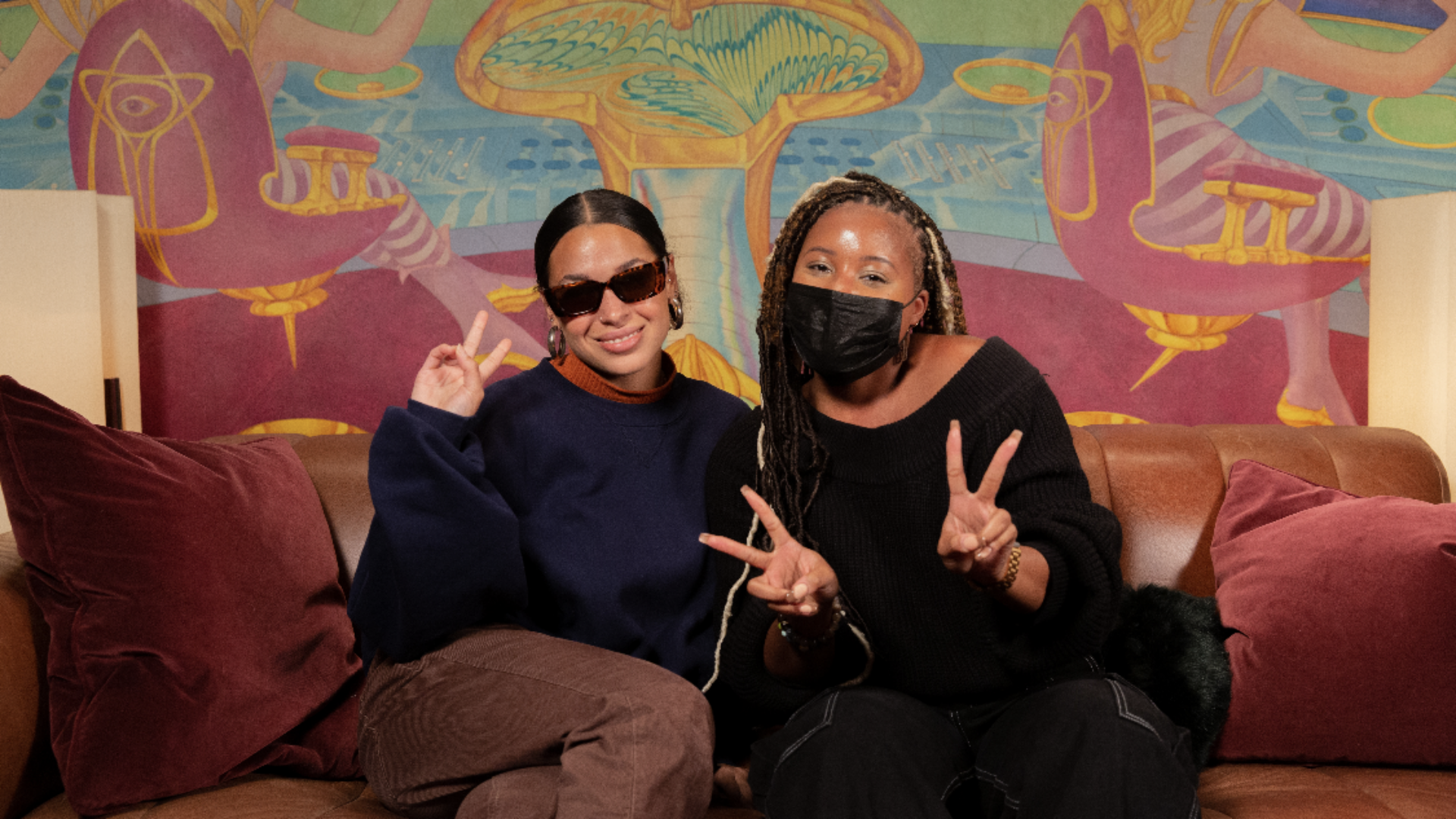 Girls United: How did your partnership with Gillette Venus come about?
Princess Nokia: The partnership with Gillette Venus came about when I was offered to compose an original song for their new release on the two-step cleanser (2-in-1 Cleanser + Shave Gel) and razor. They had me in mind as a composer and a rapper because I have a background in commercial work and composing original songs. I think I was probably one of their first contenders.
GU: Why is it so important for young women, especially young Black women and women of color, to be accepting of and to feel empowered by the hormonal changes that are happening to our bodies with pubic hair, and underarm hair amongst other things?
PN: It is so important for young women of color, especially Black and brown women of color, to have these conversations and to destigmatize the surroundings and the subjugation of body hair and menstruation, but body hair, because it is a colonized concept that our body hair is deemed dirty, unkept, untidy if it is not maintained well or if it is shown publicly.
What is so wonderful about this new generation of young women, young people, and the new conversation is that it is important to destigmatize visible hair – whether it be your hair, your pubic area, [or] your legs. Growing up, we were maybe yelled at, screamed at, hit, or shamed for having pubic hair or having any visible hair. Now we are encouraging young sisters to embrace their hair and know that there is no stigma to it.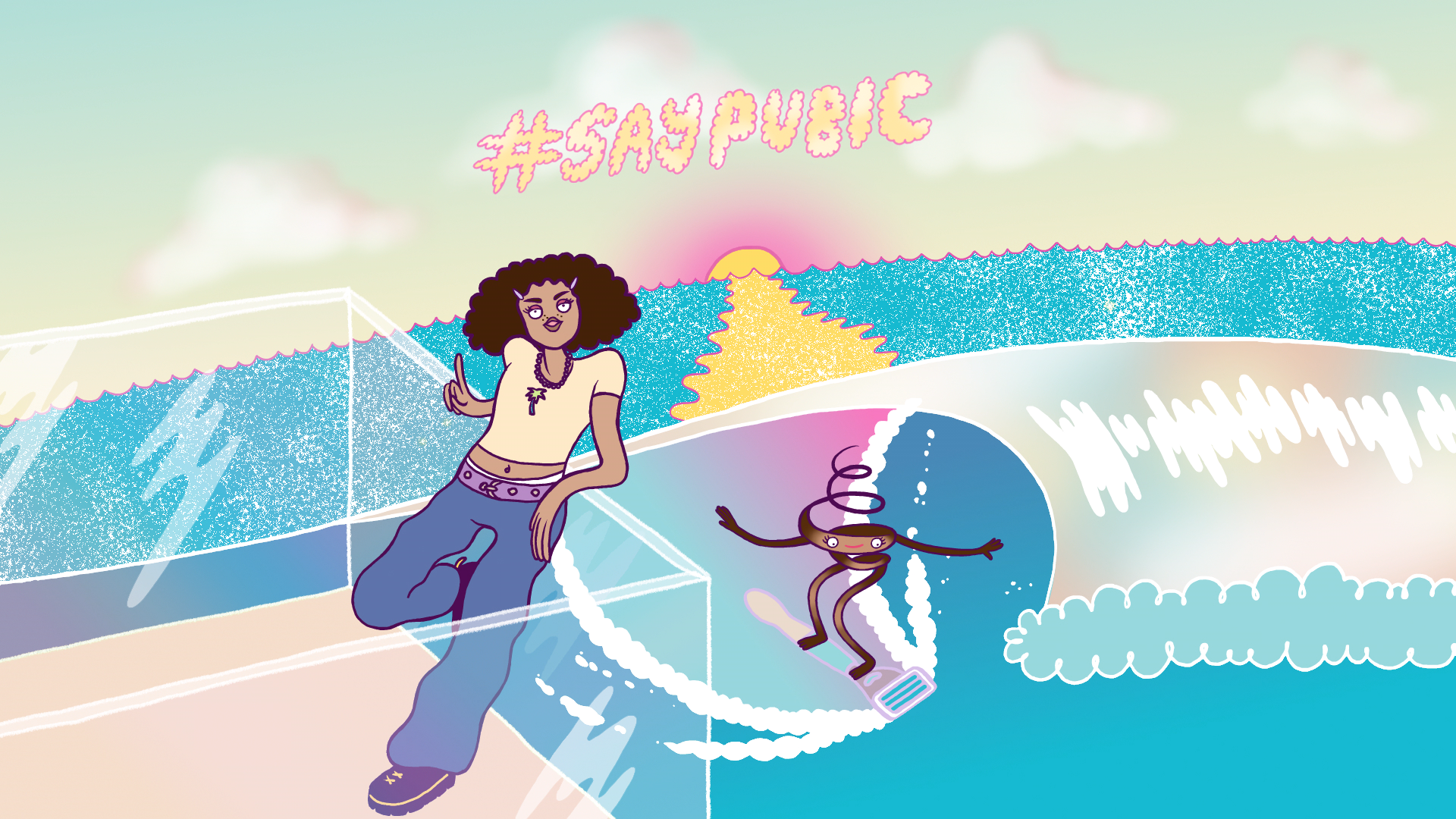 GU: When you were younger, what were some of the uncomfortable changes that you were experiencing with your body and how did you learn to embrace them?
PN: Growing up, some of the challenges that I faced was my growing hormones and my fast-changing hair that I was encouraged to shave early. I did not understand that once you begin shaving early, your hair becomes a different texture and it begins to grow back rapidly. When I just started entering puberty, I had to then control puberty because it was every time I shaved, it'd come back and that upkeep was a bit strenuous on me.
GU: What would you say was probably the most fun part about making The Pube Song?
PN: The most fun and enlightening part of making this song is knowing that I am directly in the juxtaposition of everything thing that inspired me growing up and that I can be the voice of something so intersectional as this. I grew up loving The Vagina Monologues. I grew up loving Rent. I grew up loving Bikini Kill. I grew up loving Alice Walker and bell hooks and Unapologetic, FemArt, feminist art, which has inspired me as a musician, as a performer. I love this whole Broadway, Disney hip-hop. It is just such a fun composition and style to it.
I always say, "If you're not making fun of yourself or if you're not making fun of something, you're not having fun." I have always been a champion of visible body hair, and third-wave feminism, and I truly believe if you don't have the time, or if you don't have the care, it ain't nobody's business but your own. I am so proud to actually be a voice for saying pubic hair in a song. To me, that's never been said. It seems radical to everybody else, but for me, it seemed normal. I love being that voice and being comfortable with myself enough to not think that it's too crazy. I'm so happy to do something that's so seemingly normal to myself.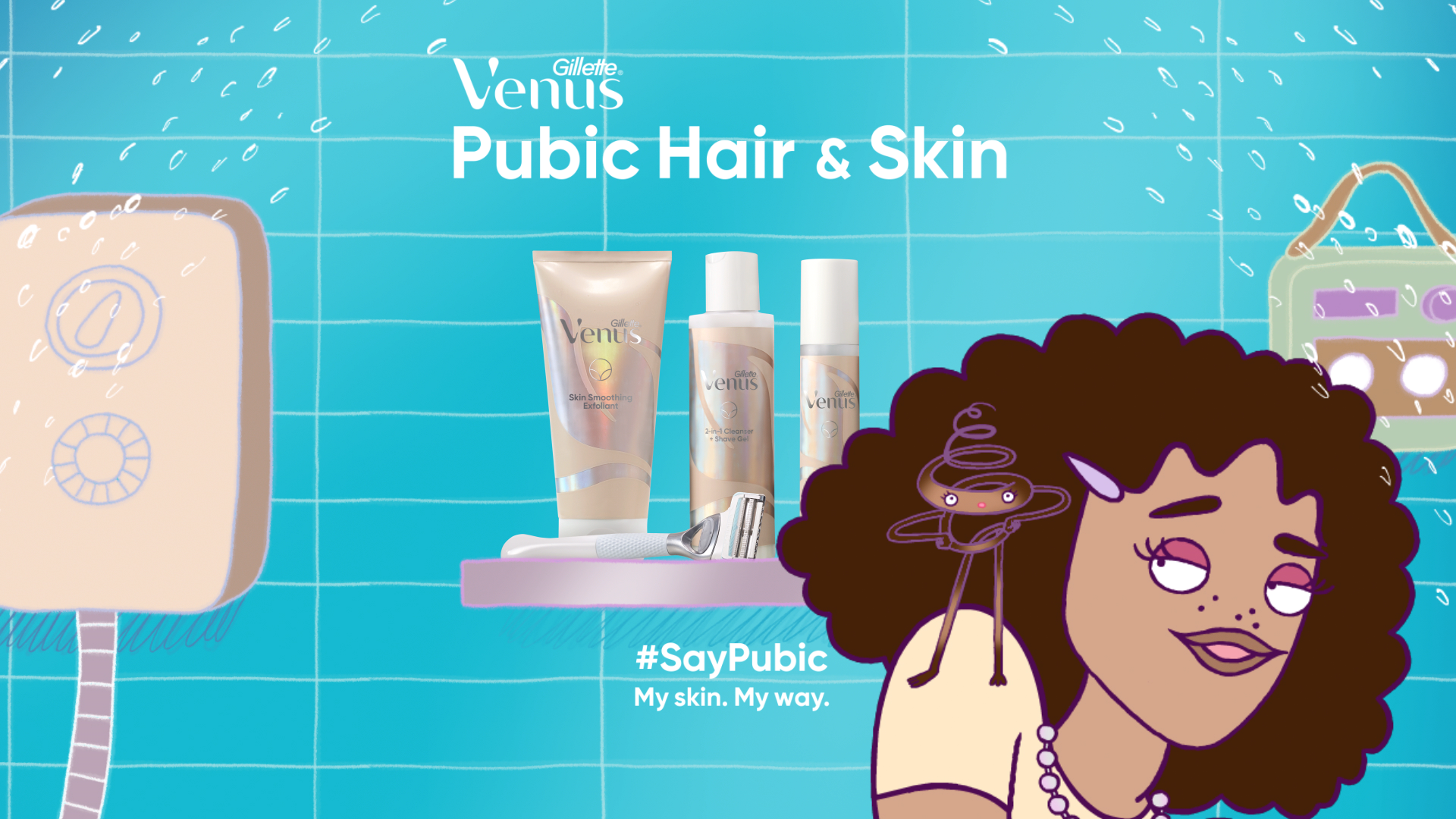 GU: You mentioned feminism earlier. What would you define as a feminist and do you feel like the term is oftentimes overused or misused?
PN: I am a feminist because I do believe in the equality of women's fem and non-binary liberation amongst the whole world. I believe in Black feminism, which is a little bit different than American Geist feminism. I truly believe that feminism begins with the autonomy and the identity of the individual and however that is interpreted is up to the individual. There's so many conversations and explanations one can have and I have no opinion on that. I just truly believe that not only am I a feminist, I'm a womanist. I believe in the empowerment of women's liberation, women's identity, trans-liberation, trans-identity included. I'm a champion for women at the end of the day because it can become a little political. I just say yay and not nay.
GU: In your opinion, how is Gen Z doing at starting and steering the conversation about body positivity than other generations have done in the past?
PN: They have definitely gotten their tens from the millennials. It was my generation that broke those barriers down. I have to be honest with you. Millennials took the beatings outside of the internet for Gen Z'ers to have liberation, to have their freedom. What I love so much about Gen Z is that it's secondary to their puberty, secondary to their coming of age. Do they even have a coming of age? Not anymore, honey. But I commend Gen Z for being so comfortable with going backward and relinquishing demonizations and the stigmas that we had to grow up with and knowing that their childhood and their rearing are way more progressive and educated.
More information about the Venus for Pubic Hair & Skin Collection can be found on TheVenusPubeSong.com. Check out the official animated video and song co-written by Princess Nokia below!
Photo Credit: Daniela Spector