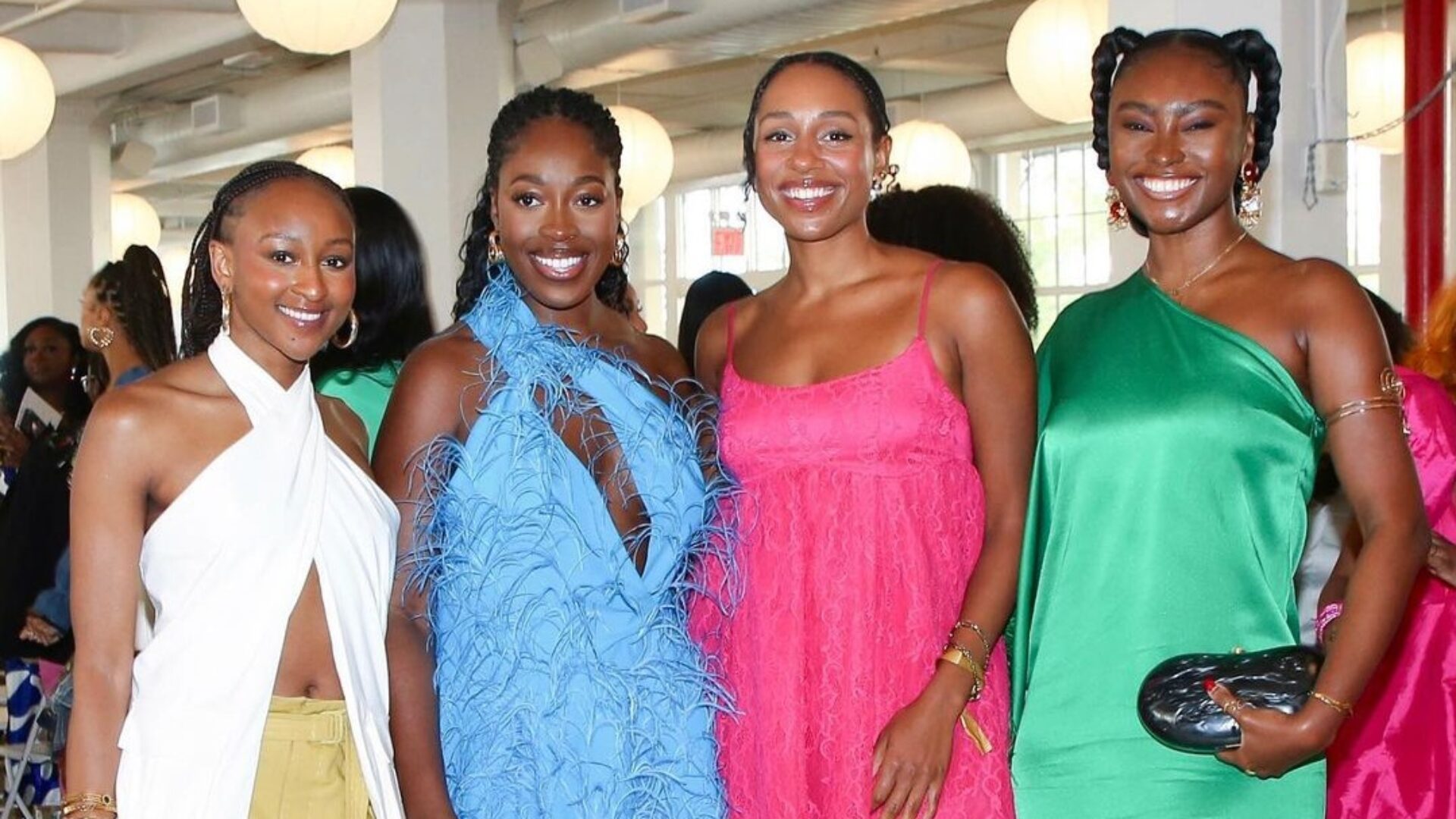 The Sip N' Slay Event Held By EveryStylish Girl Is Coming To Los Angeles
The empowering networking event for Black and brown women in industries across fashion, beauty, and more is commencing soon.
Nana Agyemang's EveryStylishGirl has blossomed into a transformative, diverse event series and platform for those who often feel marginalized in their workplaces. The latest installment of its live programming and networking event, Sip N' Slay, is set for October 14 at the West Hollywood Edition Hotel in Los Angeles. Previously, Sip N' Slay has been hosted in New York and Washington, DC. With this upcoming exceptional scheduling slate, Agyemang will continue empowering Black and Brown women seeking to further their careers in fashion, beauty, and the media industries.
Over the years, Sip N' Slay has held space for attendees to gain knowledge and tips from speakers such as the editor-in-chief of New York Magazine's The Cut, Lindsay Peoples. Later this month, those who attend will hear from the keynote speaker, singer and songwriter Ryan Destiny. Plus size model Kamie Crawford, viral star Kayla Nicole, host and journalist Gia Peppers, Naked Beauty podcast host Brooke DeVard, and designer Samaria Leah will also be speakers.
The upcoming event will also host a VIP luncheon where networking can continue between experts and creatives. During the luncheon, Agyemang will also discuss tactics in branding, starting a business, and social media growth.
October's installment is meant to help the women attending recenter their future goals and give them the tools and steps they can take to create a successful career for themselves. As a Black woman in media, Agyemang says she's always relied on her life's purpose through challenging workplace settings. Agyemang cut her teeth at publications, including New York Magazine, The New York Times, and Refinery29. While working at New York Magazine, she created EveryStylishGirl to amplify women of color in fashion and journalism.
"My purpose-driven life is centered around advancing opportunities in fashion and media for Black women," Agyemang tells GU. "To achieve this, I've set specific goals, such as hosting quarterly learning summits called Sip N' Slay, conducting masterclasses to empower women in building their digital brands and pursuing careers in fashion, and creating e-books to educate women on establishing lasting digital brands." 
Agyemang also expresses firsthand experience facing obstacles throughout her career; despite this, she says her ambitions and goals outweigh the issues that have arisen for her. Her problems have motivated her to drive change in an industry still grappling with "nepotism and elitism."
"I made it my mission to create the missing space and support system I wished I had," she adds. Agyemang can't stand the idea of other Black and brown women experiencing the same difficulties she faced when she began her career years ago. EveryStylishGirl is a reflection of that dedication to subverting barriers.
If you are interested in attending a Sip N' Slay, go to everystylishgirl.com to sign up for tickets and updates.