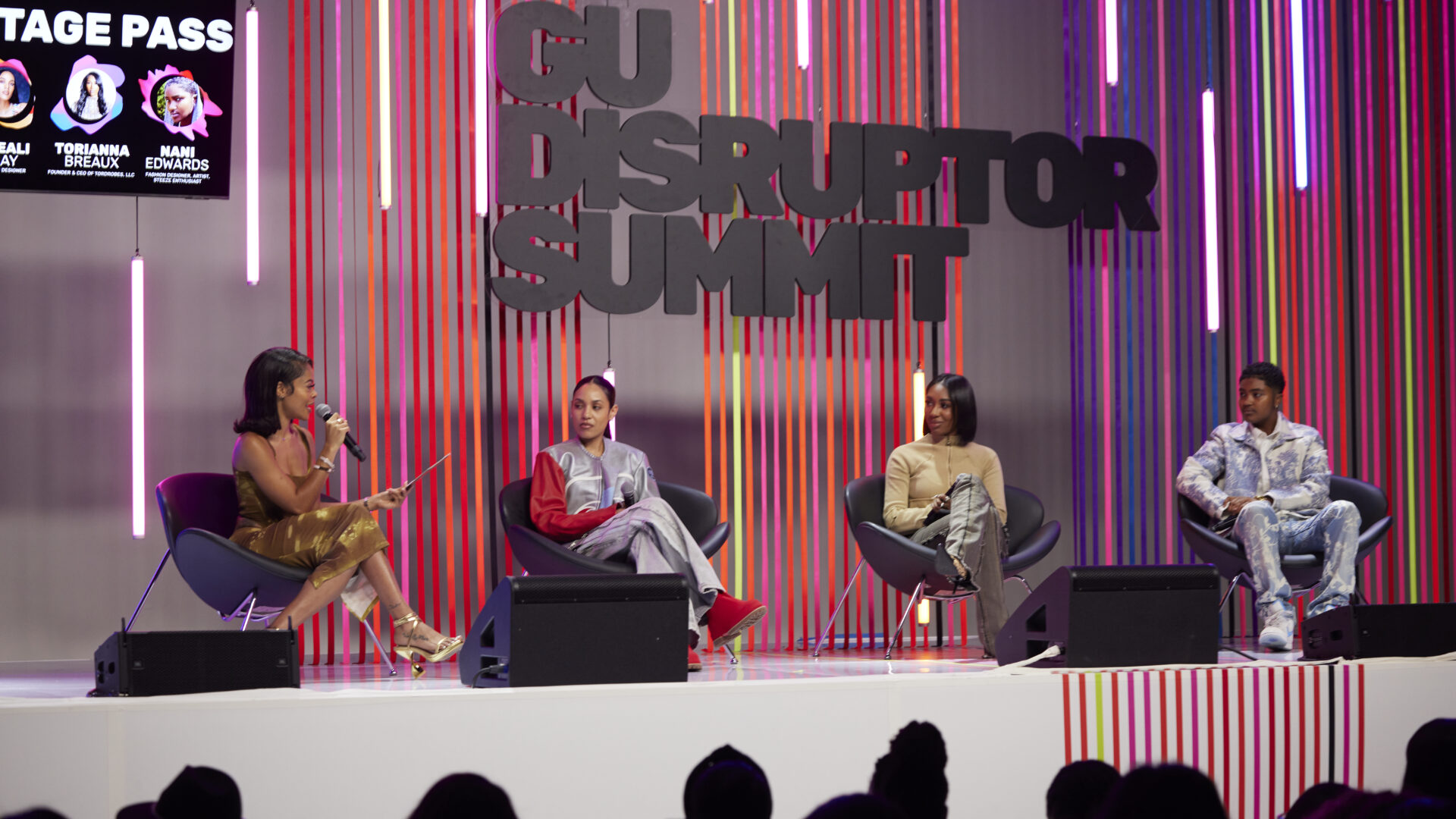 A Backstage Pass Inside Fashion At GU Disruptor Summit
Trends may come and go, but these trailblazers are forging paths that will always stay in style.
Fashion innovators Aleali May, Torianna Breaux and Nani Edwards gave audiences a look into the beginning stages of their careers, the creative process of turning ideas into tangible products and the key to remaining authentic as the fashion industry evolves.
Moderator Nandi Howard, ESSENCE Content Director, jump-started the Backstage Pass panel discussion with May recalling how she got her footing into streetwear fashion and luxurious styling after interning for Don C and the late Virgil Abloh's RSVP Gallery in Chicago. "Working in that space introduced me to a lot of people that I work with today," May said. "Don and Virgil did an amazing job teaching me to work with what you got."
May recalled earning the opportunity to work at RSVP Gallery after connecting with Don C at an in-store event. He recognized May from her Tumblr page, where she started posting more of herself, attending exciting events and being with friends. That night, Don C complimented May's style and offered her a spot on the team he was cultivating.
May was already working full-time at the Louis Vuitton store at the time. But, the streetwear, fashion culture and creative people she was exposed to at the RSVP Gallery was unlike anything she had seen before. That experience was enough for her to leave Louis Vuitton and learn under two fashion pioneers. Since then, May has collaborated with global brands, including Nike's Jordan Brand, where she has designed three successful sneakers.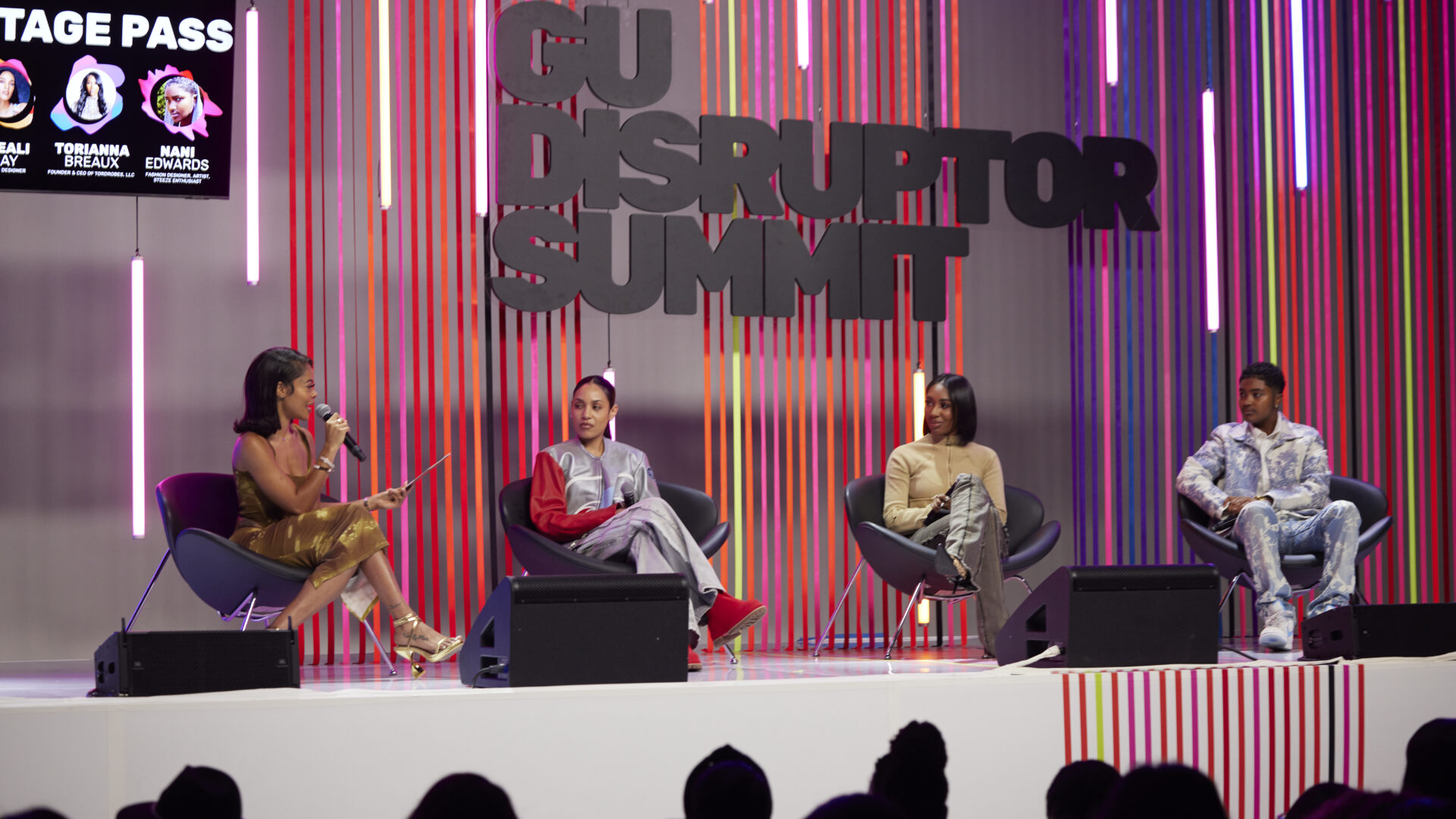 Captured by Stephon Williams
Before becoming the Founder and CEO of Tordrobes, Breaux started designing clothes in high school. She drew a sketch of a shirt and pants, eventually becoming her brand's inspiration. After emptying her savings account to produce 100 samples of each item, the merchandise she ordered differed from what she envisioned selling.
Three months passed by before Breaux returned to her flawed samples and decided to sell them despite not being what she pictured. "It was not until I got fired from my job and my back was against the wall," Breaux says. "I gained the confidence to post them [clothing pieces] online. I sold out the same day."
Edwards's first step into fashion was after embracing the balance between masculine and feminine styles. With the support of her parents early on, she had the freedom to explore different clothing pieces that she gravitated towards the most. It was not until after graduating from Spelman College that Edwards became comfortable wearing pieces that mirrored her gender-fluid style. She then used social media to show off her personal flair.
"It was that moment I truly stepped into exactly my purpose and where I was supposed to be," Edwards says. "I started posting on Instagram…I kept being consistent in my fashions and what I wanted to bring to the menswear sector."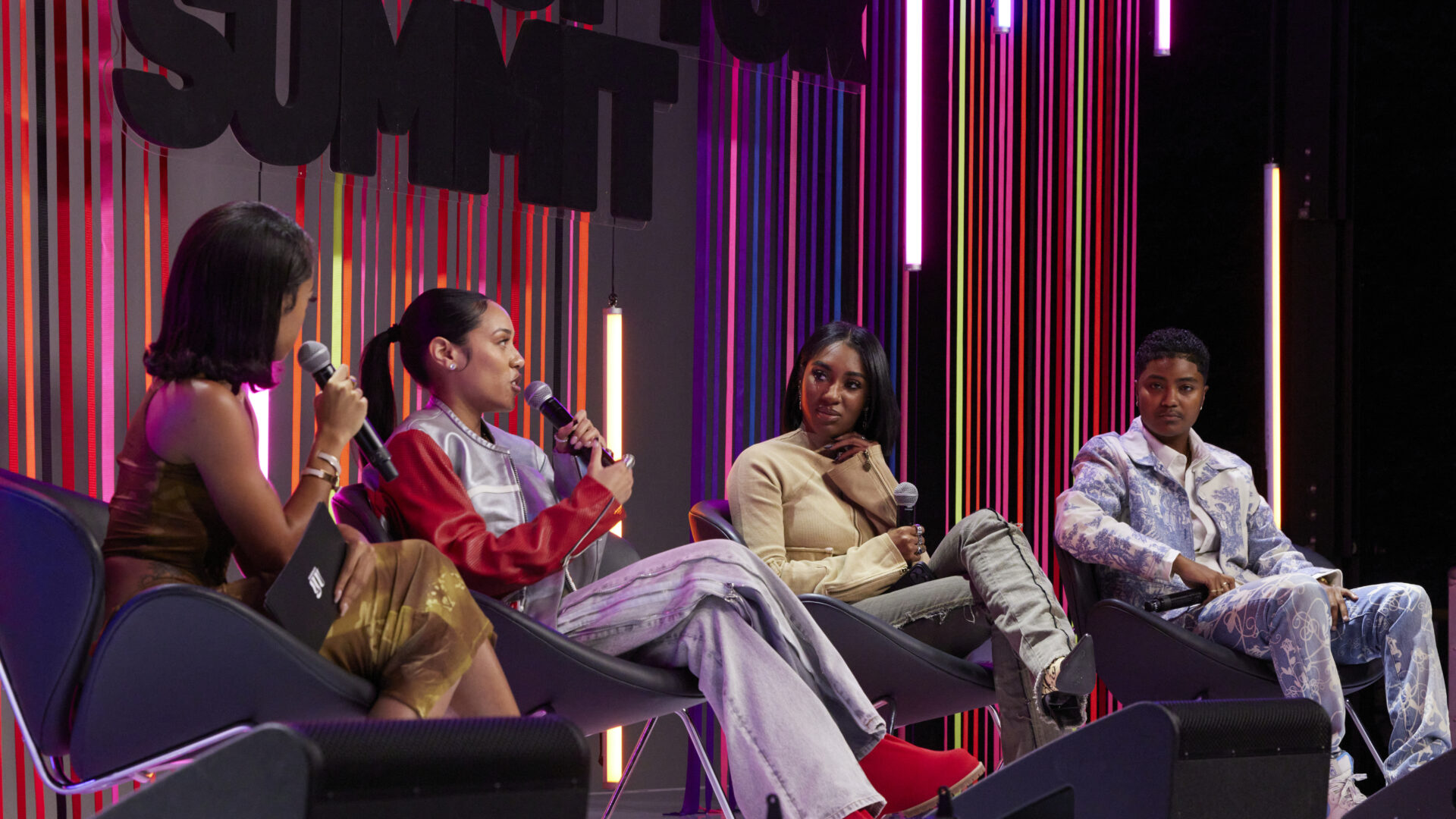 Captured by Stephon Williams
Brands began to take notice of Edward's style, specifically the love of her Nike footwear. Edward said her classmate, who held a marketing position at Nike, played a role in her participating in her first campaign with the athletic brand. That experience led her to connect with Nike's Yardrunners collection leaders.
Edwards found herself in the next cohort of Yardrunners, a campaign with HBCU alumni where the next generation of heavy hitters design an exclusive sneaker for their college or university. She became the inaugural designer of the soon-to-be-released sneakers that represent Spelman College. "When I got that call, it was a true full-circle embodiment of a moment," Edwards tells GU.
Ahead of the official announcement, Edwards exclusively told GU Summit attendees that the sneakers would be available on December 2, 2023.
As an independent designer, Beaux recently returned from a five-city pop tour promoting her clothing brand. "The whole purpose for that was to be able to touch, feel, hear, see and get reactions out of the things I created," Beaux says.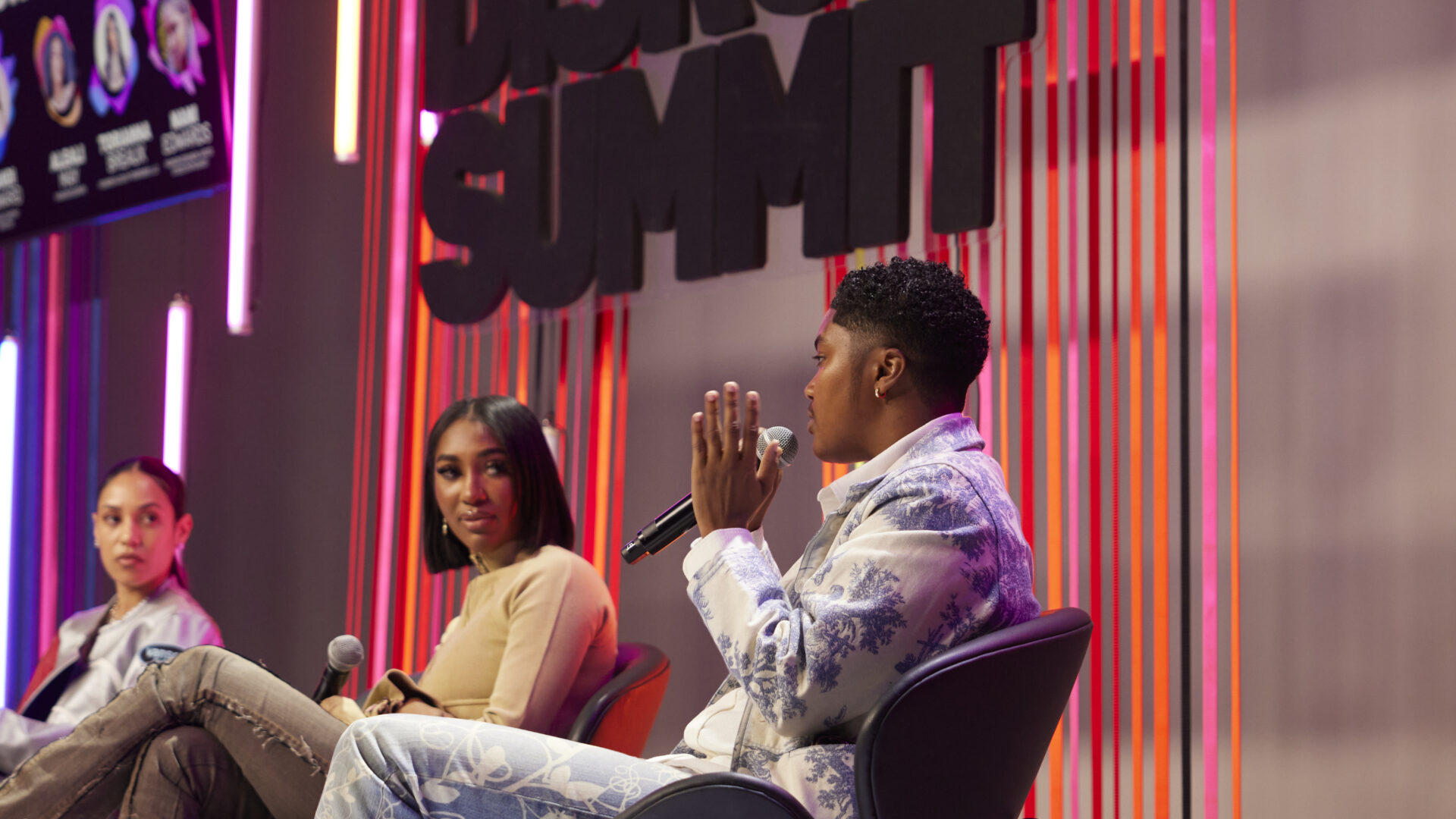 Captured by Stephon Williams
Beaux remained transparent about the multiple tasks she spearheaded as the main person taking charge of expanding Tordrobes. Searching for venues, traveling to different cities and signing disclosures were just a few of the many tasks she encountered facilitating her pop-up tour without help from investors or sponsors. "It was very rewarding," Beaux continued. "After the tour, I thanked God for that."
May's career has flourished since breaking into the industry after her experience at RSVP Gallery. She has worked with brands like GUESS in addition to Air Jordan. She has styled some of the most notable entertainers, such as Kendrick Lamar, Tinashe, 21 Savage and countless others.
As a role model for emerging fashion leaders, May said her hometown and family remain a constant source of inspiration. "I always try to incorporate South Central Los Angeles into any of my designs," May says. "With my stories, it can be landscapes or people. A lot of times, it is definitely just conversations with me and the homies."
Creating a sneaker to represent Edward's alma mater was no easy task. In fact, it took nearly a year before there was a final product. Designing the shoe, however, came so naturally to the Spelman grad that it only took her a few seconds to generate a concept.
"This is something that I know," the Spelman grad says. "I walked the halls of Spelman College. My mother went to Spelman College. My father went to Morehouse; I am a Spelhouse baby. I know this through and through."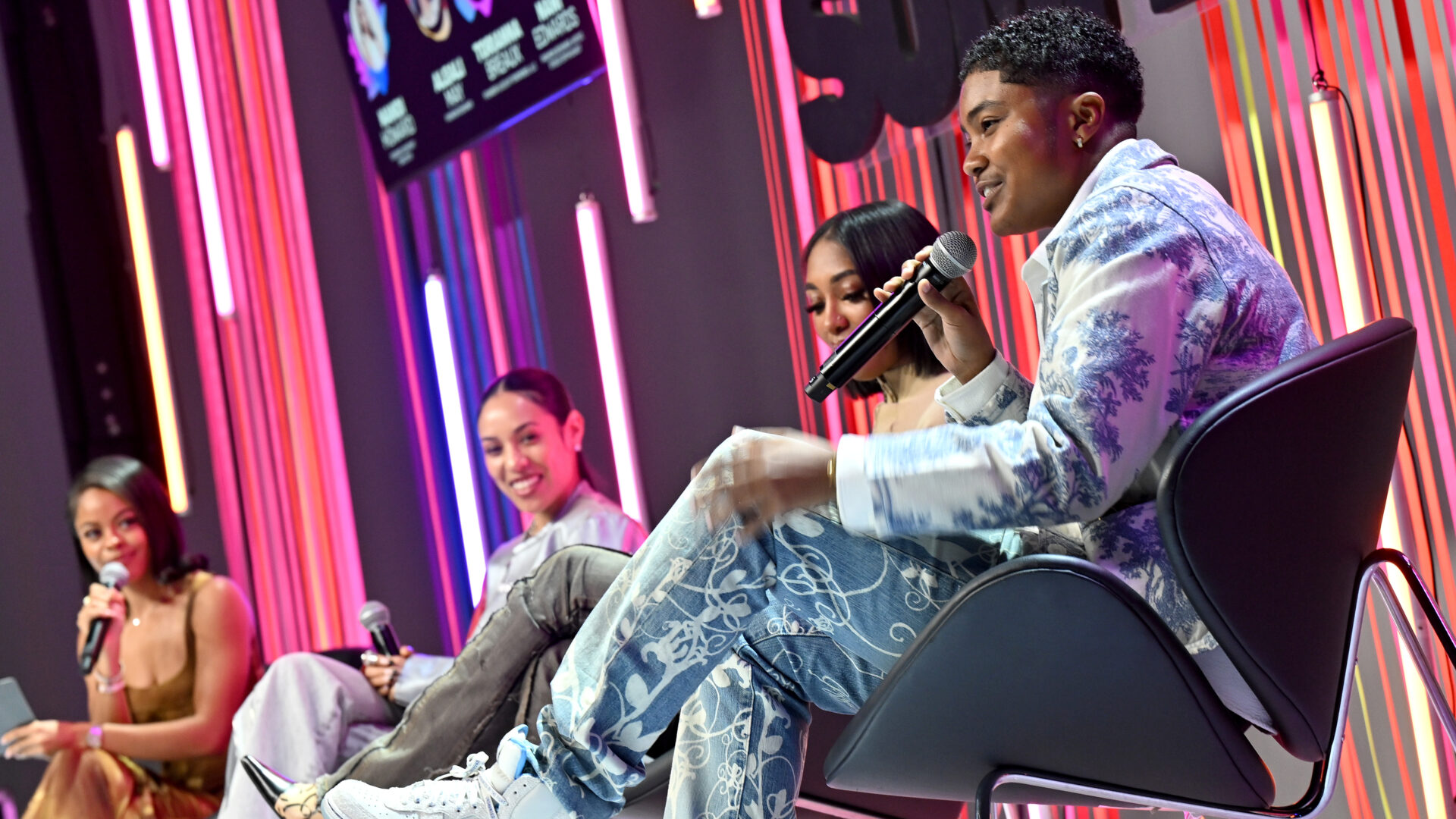 ATLANTA, GEORGIA – NOVEMBER 11: (L-R) Nandi Howard, Aleali May, Torianna Breaux and Nani Edwards speak onstage at the Backstage Pass panel during the 2023 ESSENCE Girls United (GU) Summit on November 11, 2023 in Atlanta, Georgia. (Photo by Paras Griffin/Getty Images)
She continued: "When you know something, it just becomes innate. It is just the spirit that is moving you at that point."
As the fashion industry continues to take different shapes and forms, these designers admit that more change is needed. "There is definitely a lot more to do," May says. "We have to, not only for the next generation but for everybody who laid the foundation for us to even be here."
With social media trends constantly increasing, staying true to themselves stays at the core of their brands. "I do not try so hard to keep up with the latest trends and TikToks," Beaux says. "It is nothing wrong with it, and I am not taking away from it. But, for me I like being creative; I like to do campaigns; I like to seek out exactly the meaning of what I want to do and keep it as that. I do not want to copy."
In an industry where major opportunities are so far in between, these powerhouse creatives are electrifying forces in the fashion industry who remain limitless in their creative endeavors.
Check Out Backstage Pass With Aleali May, Torianna Breaux and Nani Edwards On Girls United