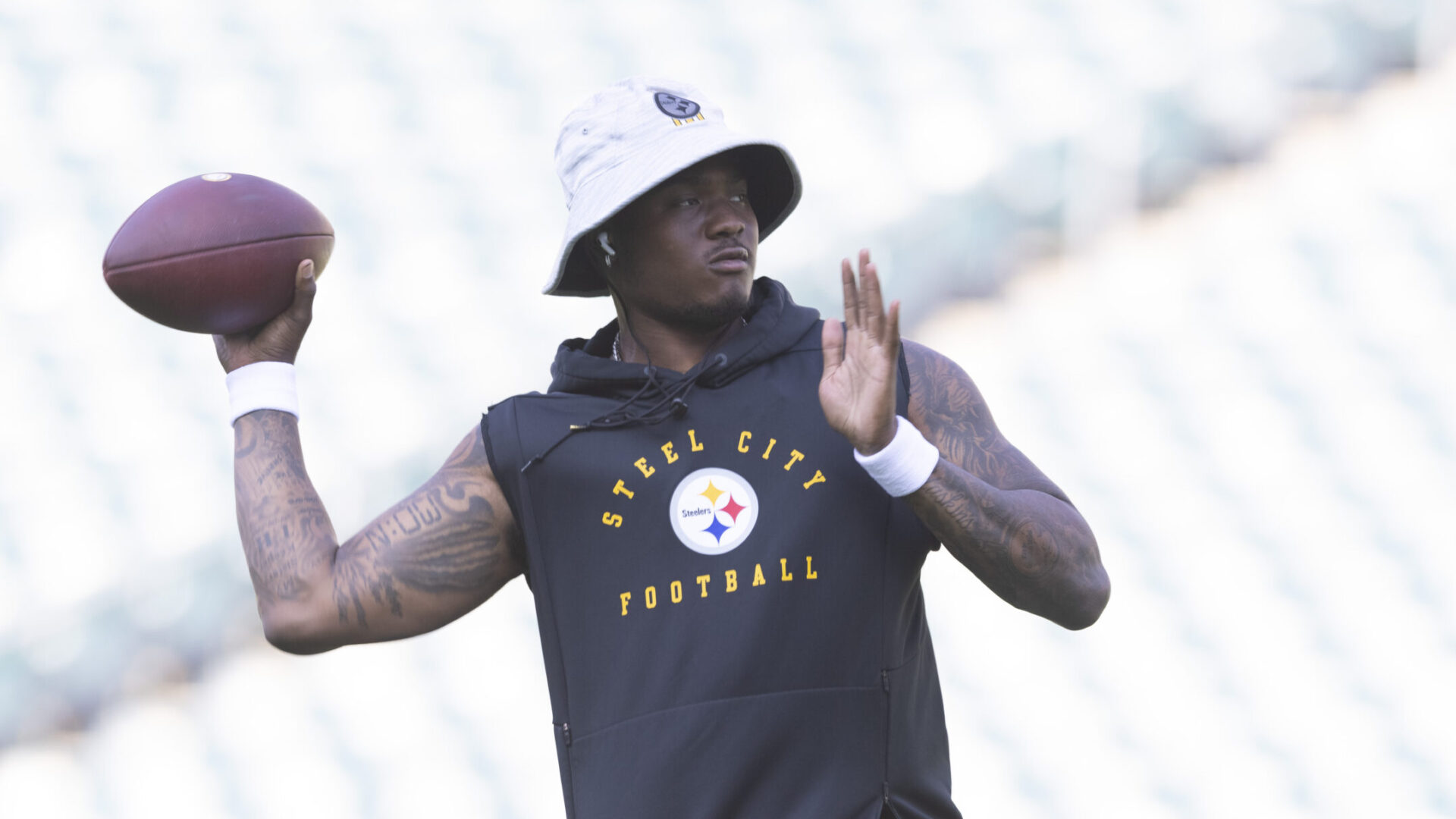 Pittsburgh Steelers Quarterback Dwayne Haskins Dies In Auto Accident
Pittsburgh Steelers quarterback Dwayne Haskins died on Saturday, April 9, after being struck by a truck in Florida. He was 24 years old.
Lt. Indiana Miranda, a spokesperson for the Florida Highway Patrol, said he was attempting to cross Interstate 495. She did not reveal why.
According to ESPN, Haskins was in Florida with other quarterbacks, running backs and wide receivers, preparing for the upcoming season. He signed with the Steelers in January 2021 after two seasons with the Washington Commanders. He was a first round draft pick for the Commanders.
Haskins resigned with the Steelers at the top of 2022. "I've wanted to be a quarterback my entire life. Being a quarterback for the Pittsburgh Steelers is a dream," he said in a press release in January. "I feel like I can be a starter in this league. I got drafted for that reason.
"I am devastated and at a loss for words with the unfortunate passing of Dwayne Haskins," Mike Tomlin, the coach for the Steelers, said in a statement to the New York Times. "He quickly became part of our Steelers family upon his arrival in Pittsburgh and was one of our hardest workers, both on the field and in our community. Dwayne was a great teammate but even more so a tremendous friend to so many. I am truly heartbroken."
Before joining the NFL, the quarterback had also played college football for Ohio State. Urban Meyer, Haskin's former coach from his Ohio State days expressed his condolences via Twitter.
"Heartbroken to hear of the loss of Dwayne Haskins Jr.," he wrote. "My thoughts and prayers go out to his incredible family. One of the greatest QB's in Ohio State history, but an even better son, teammate, and friend."
Haskins was married to Kalabrya Gondrezick-Haskins at the time of his passing.
We are sending love to the Haskins family.