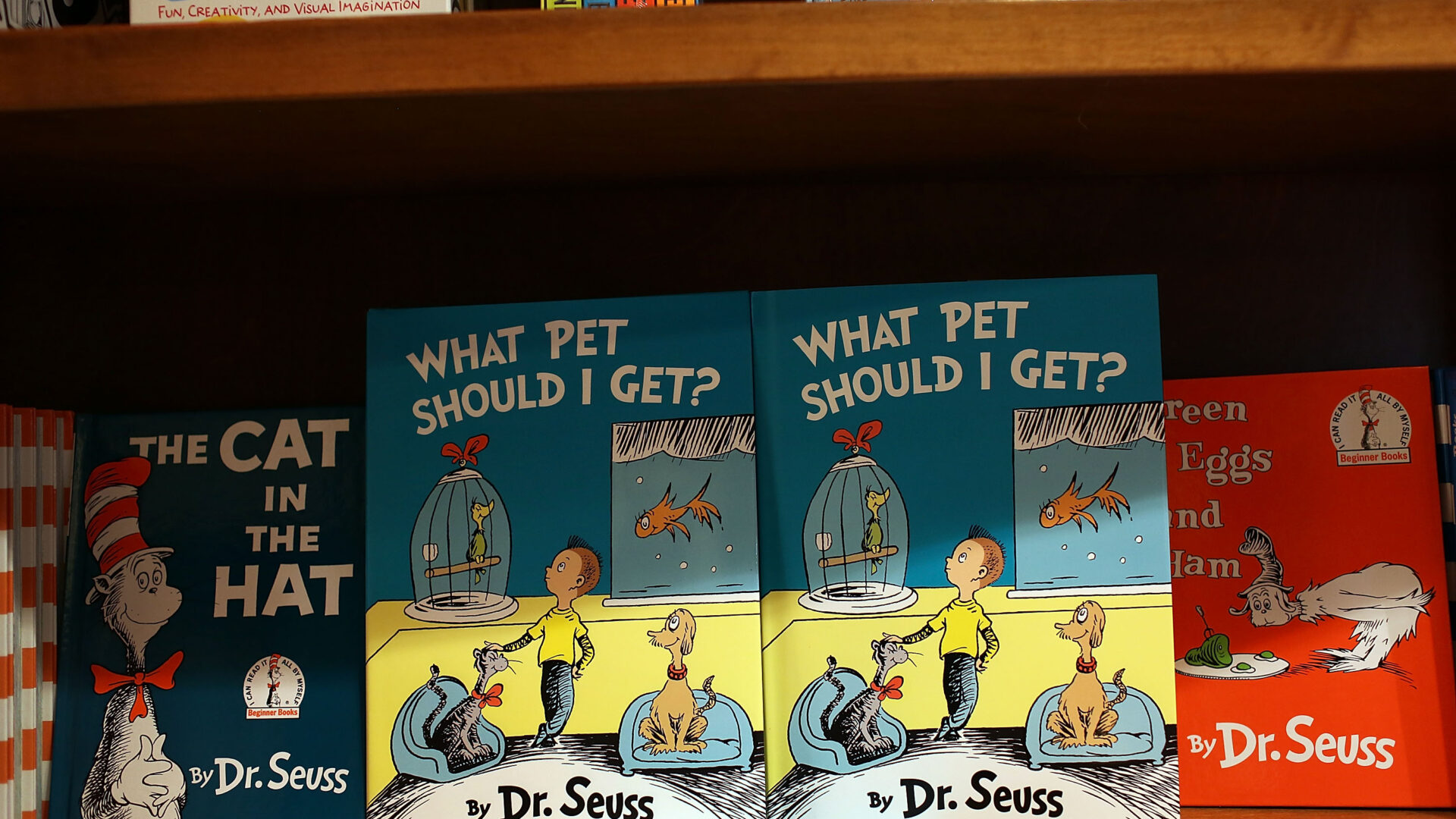 6 Dr. Seuss Books Will No Longer Be Published Due To Racially Insensitive Imagery
A statement from Dr. Seuss Enterprises called the images "hurtful and wrong."
As of March 2, 6 Dr. Seuss books will cease to be published because of portrayals that are "hurtful and wrong," says Dr. Seuss Enterprises. The decision comes on the anniversary of Seuss' birth, which is also National Read Across America Day.
The book titles are: "And to Think That I Saw It on Mulberry Street," "If I Ran the Zoo," "McElligot's Pool," "On Beyond Zebra!," "Scrambled Eggs Super!," "The Cat's Quizzer."
Seuss is a beloved children's author famous for other books like, "The Cat in the Hat," "How the Grinch Stole Christmas," "Green Eggs and Ham" and "Horton Hears A Who." He published over 60 books over the course of his lengthy career and number of them have been turned into popular television shows and films.
According the Washington Post, Over 650 million copies of Seuss' books have been sold across the globe
The decision to have the books pulled was made in 2020.
Seuss' work has been accused of racism before, with a 2019 study published as a part of "Research on Diversity in Youth Literature" finding that he had depicted Black boxers as gorillas. The study analyzed 50 books by the late author and found that 96% of the characters of color drawn relied on stereotypical portrayals of the Asian community. Additionally, the African characters were drawn in an anti-Black manner.
"Ceasing sales of these books is only part of our commitment and our broader plan to ensure Dr. Seuss Enterprises's catalog represents and supports all communities and families," the statement to the Associated Press said. "Dr. Seuss Enterprises listened and took feedback from our audiences including teachers, academics and specialists in the field as part of our review process. We then worked with a panel of experts, including educators, to review our catalog of titles."
Photo credit: Getty Images