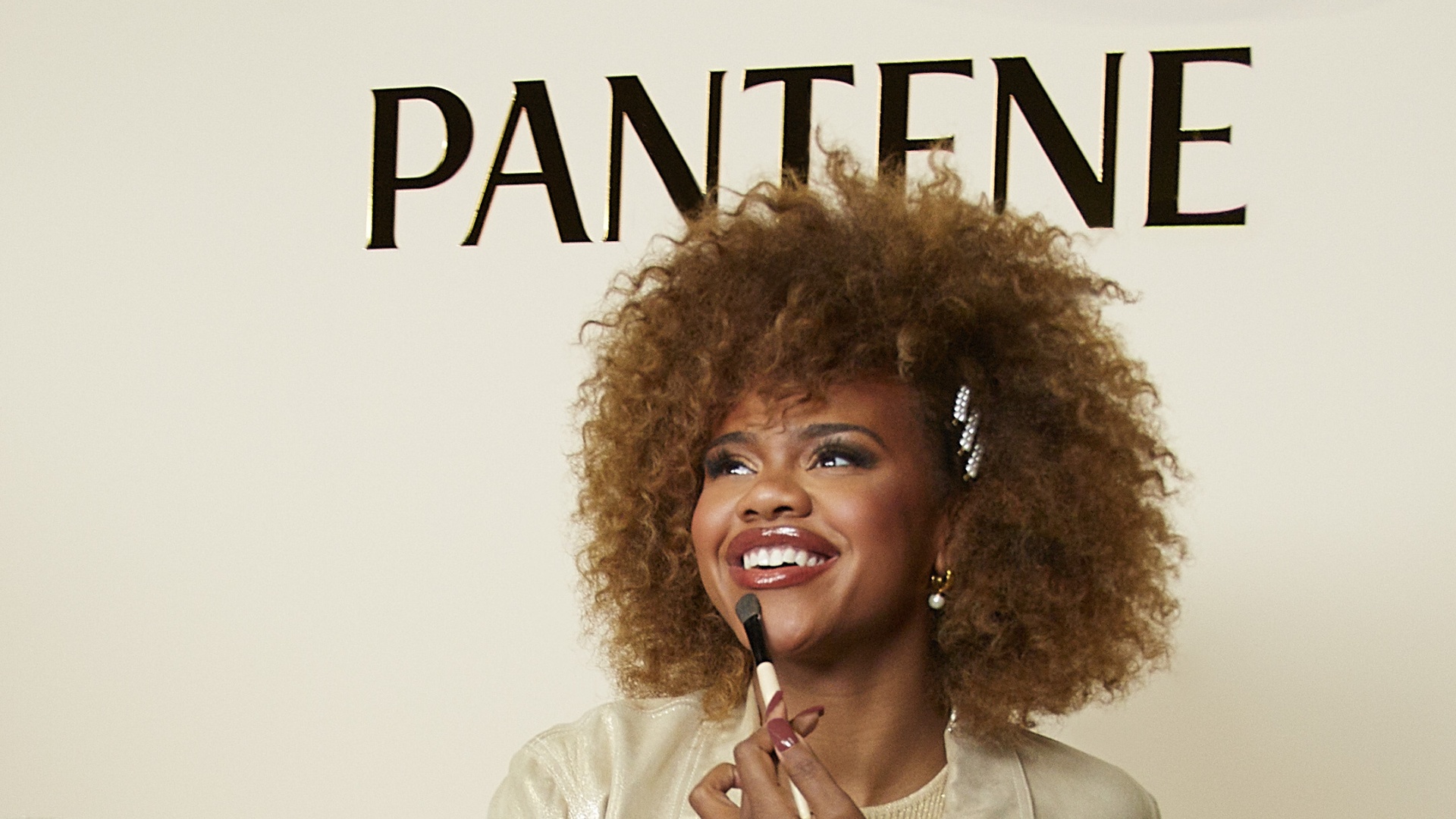 Exclusive: Actress Dara Reneé Is The New Face Of Pantene 
GU catches up with the actress as she prepares for this new chapter
Since the 1960s, Pantene, a prominent player in the hair care industry, has consistently held a dominant position. As Pantene continues to broaden its product range to cater to all hair types, High School Musical: The Musical: The Series star, Dara Reneé, is now the new face of the hair care line and will be the brand ambassador for their awaited upcoming product line set to launch in January.
To get a closer look, Girls United caught up with the actress as she prepared for her upcoming photoshoot with Pantene. Embracing one's natural hair as a Black woman in Hollywood can frequently pose a significant challenge, a struggle shared by many naturalistas worldwide.
In this regard, Reneé graciously imparts her wisdom, offering valuable insights, from her favorite hair products to the techniques she employs to set boundaries and protect her mental well-being while navigating the intricacies of the entertainment industry. Scroll away as Reneé shows us what life as an actress and brand ambassador for Pantene is like.
Girls United: Working as an actress and being in hair and makeup can stress your hair greatly. What is your go-to routine when your curls need a refresh?
Dara Reneé: First of all, as soon as I get home, I always get so sleepy, so I want something quick, and I love that Pantene helps me with that. One of the main things that I use is the Daily Moisture Renewal shampoo and the Miracle Rescue Deep conditioner. I always use that with a little bit of the Gold Series conditioner, too. I also do a quick twist out, and that's the best way to keep my curls looking refreshed for the next morning.
GU: How do you solidify your beauty boundaries when working on set as a Black actress?
DR: Well, one of the main things that I want is someone who can do my hair because oftentimes a lot of people on set don't know how to do natural hair. The first thing I do is get someone who's educated and more educated about natural hair than I am. Then I really want to protect my hair by using safe styles like protective styles, and if I do use heat, I create products that avoid heat damage and things of that nature. Keeping it moisturized and finding people who are educated on my natural hair is definitely a go-to for sets.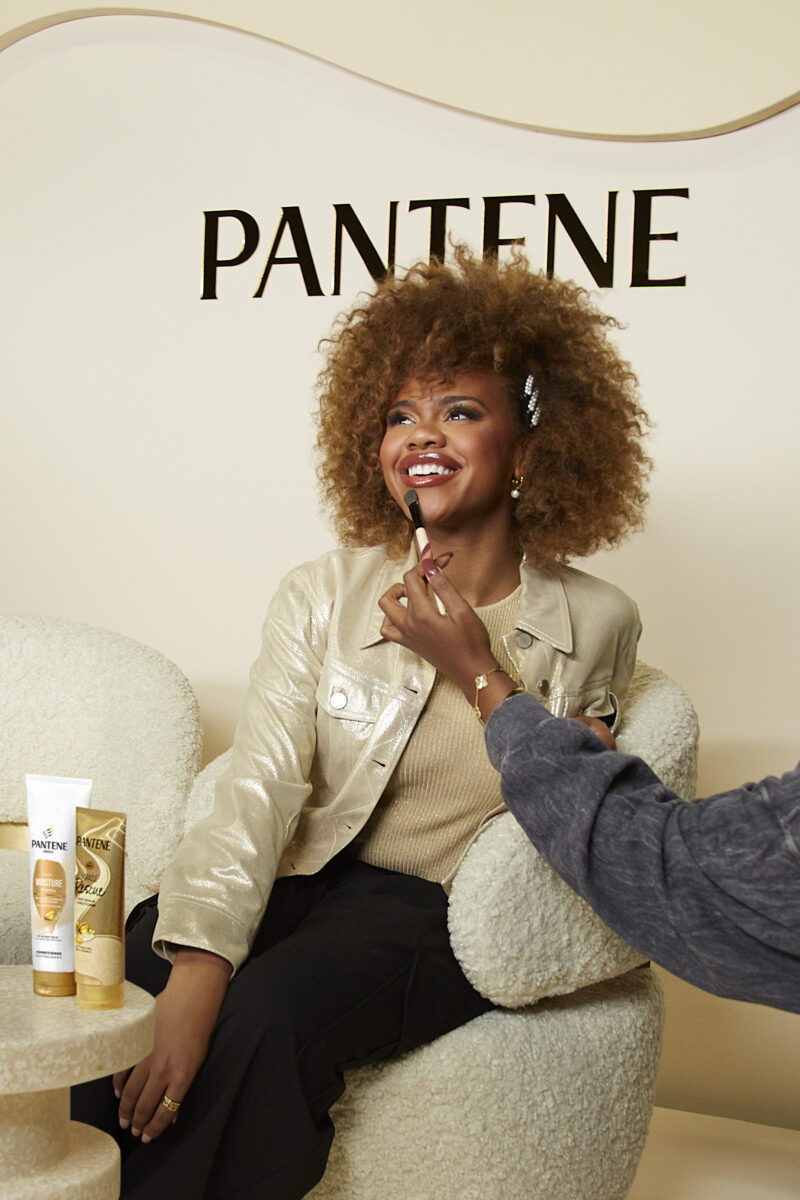 GU: As you're becoming the new face of Pantene, what is your all-time favorite product?
DR: My all-time favorite product is the Pantene Gold Series conditioner. I've used it for years. It was literally in my shower when I got the call to work with Pantene. That is my all-time favorite product, but since working with Pantene, I've been turned on to so many new products that are amazing for my hair, Miracle Rescue Deep conditioner is definitely up there. She's definitely up there. But yeah, those are my top two favorites that I use weekly and daily.
GU: Representation is vital and sporting your natural hair on TV offers a confidence booster to young Black girls. How would you say Pantene has made an impact and keeps your curls strong and healthy to flaunt everywhere you go?
DR: I must say Pantene has really helped my curls maintain healthiness over time and also avoid breakage. One of the main things that I have when I'm on set is dryness and breakage from constantly messing with it and having people who aren't familiar with natural hair sometimes do my hair, but Pantene really has helped with that and has helped my hair remain strong. It's also helped me keep my hair in the color that it is because my hair is colored, it's light brown, so that adds another layer of damage that could happen, but having healthy hair helps me to keep coloring it. I really enjoy that it's able to stay completely moisturized and healthy.
GU: Being a young actress, how do you take care of your mental health maneuvering this industry?
DR: Well, I'm still learning to take care of my mental health. But one of the main things I do is suggest therapy. I feel like therapy has always been a big part of my life. I suffer from anxiety, and I have a lot of stress from all the stuff from social media and constantly being viewed by so many people and having different opinions. Being able to have someone to talk to and being able to reassure me and know my process and have that calmness behind my actions is really, really helpful.