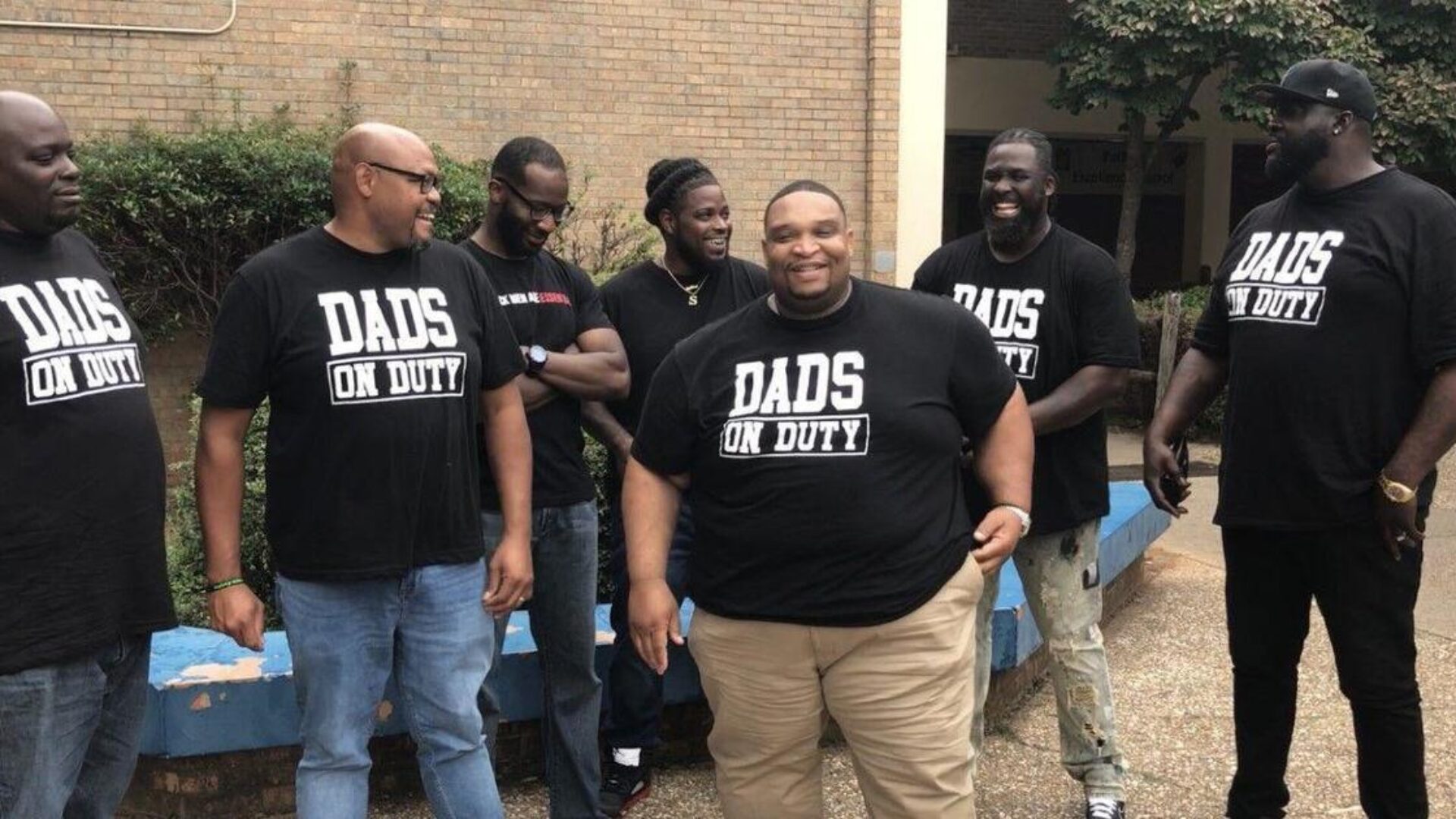 These Fathers Stepped Up To End Fighting In Louisiana School
One week in Shreveport, Louisiana, 23 students of Southwood High School were arrested after a sequence of violent events took place. A shift came about when a crew of loving fathers decided to step in.
Together, they formed Dads on Duty, a collective that comes to the school and checks in with students on a regular basis. Bringing fresh energy and dad jokes, they lovingly encourage the students to do their best.
"We're dads. We decided the best people who can take care of our kids are who? Are us," Michael LaFitte told CBS news in an interview. LaFitte is the founder of the group. There are about 40 fathers who participate, taking turns watching over the children. It's gone off without a hitch — there have been no instances of violence since Dads on Duty showed up.
They'd love to have chapters across Louisiana and nationwide.
The students appreciate the new approach as well.
"I immediately felt a form of safety," one of the students shared with CBS. "We stopped fighting; people started going to class," another said. When the interviewer asked another student "How could this be?," she replied, "You ever heard of a look?" She's referring to an infamous look from a parent that will set any person, regardless of age, straight.
Some are also viewing the fathers' presence as one of the benefits of abolishing police within schools.
"I can't even count the number of times a Black/teacher/parent/care giver/elder was able to intervene and de-escalate a fight in middle or high school without [ever] calling the cops," twitter user Jamilla Mohamud wrote. "This is a beautiful example of why we should defund/abolish police and reinvest in communities."
Read our story on how New York is removing police officers from schools to better protect students of color.
Photo credit: CBS