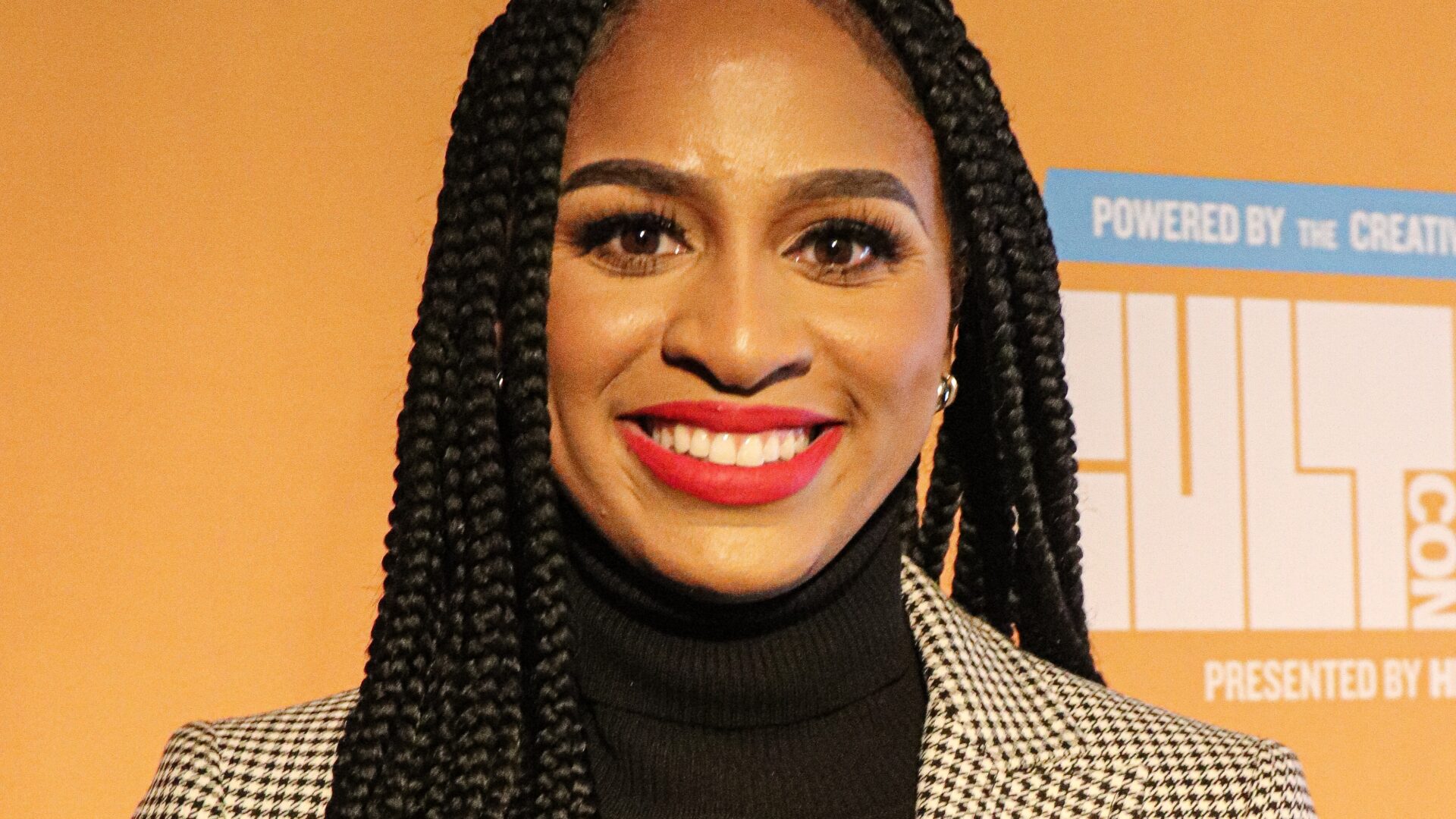 How CultureCon Founder Imani Ellis Is Creating A Homecoming Community For Creatives
This year's CultureCon NYC had over 100 speakers including Taraji P. Henson and Tracee Ellis Ross.
Written By: Oyindamola Bamgbola
Concepted out of an apartment in New York, CultureCon became a conference for creatives of color founded by Imani Ellis in 2017. The idea for CultureCon came out of Ellis' desire to foster a community where creatives could learn from one another. "There weren't many spaces where I could connect and share resources with others, so I started it in my apartment not knowing it would grow into a larger event", Ellis told Girls United while recounting her experience.
Over the course of nearly five years, CultureCon has grown from having 20 people gathered in an apartment to amassing over 3500 attendees and has been dubbed by Forbes as one of the best conferences creatives should attend. With sessions on topics surrounding building wealth, relationships and dating, and personal branding, the conference hones in on the personal and professional development of its attendees while creating avenues for people to network and jumpstart their careers.
This year, the CultureCon team embarked on its biggest undertaking yet by having CultureCon in three major cities starting in Atlanta, Los Angeles, and ending in New York. At the New York stint of CultureCon, there were over 100 speakers featuring Taraji P. Henson, Tracee Ellis Ross, Lena Waithe, Terrence J, and Kendrick Sampson just to name a few. Content creators such as Kalen Allen, Joy Ofodu, and Deandre Brown were also in attendance with former ESSENCE editor Blake Newby, personality Krystal Vega, and HBO Max's The Hype own Speedy Morman as hosts.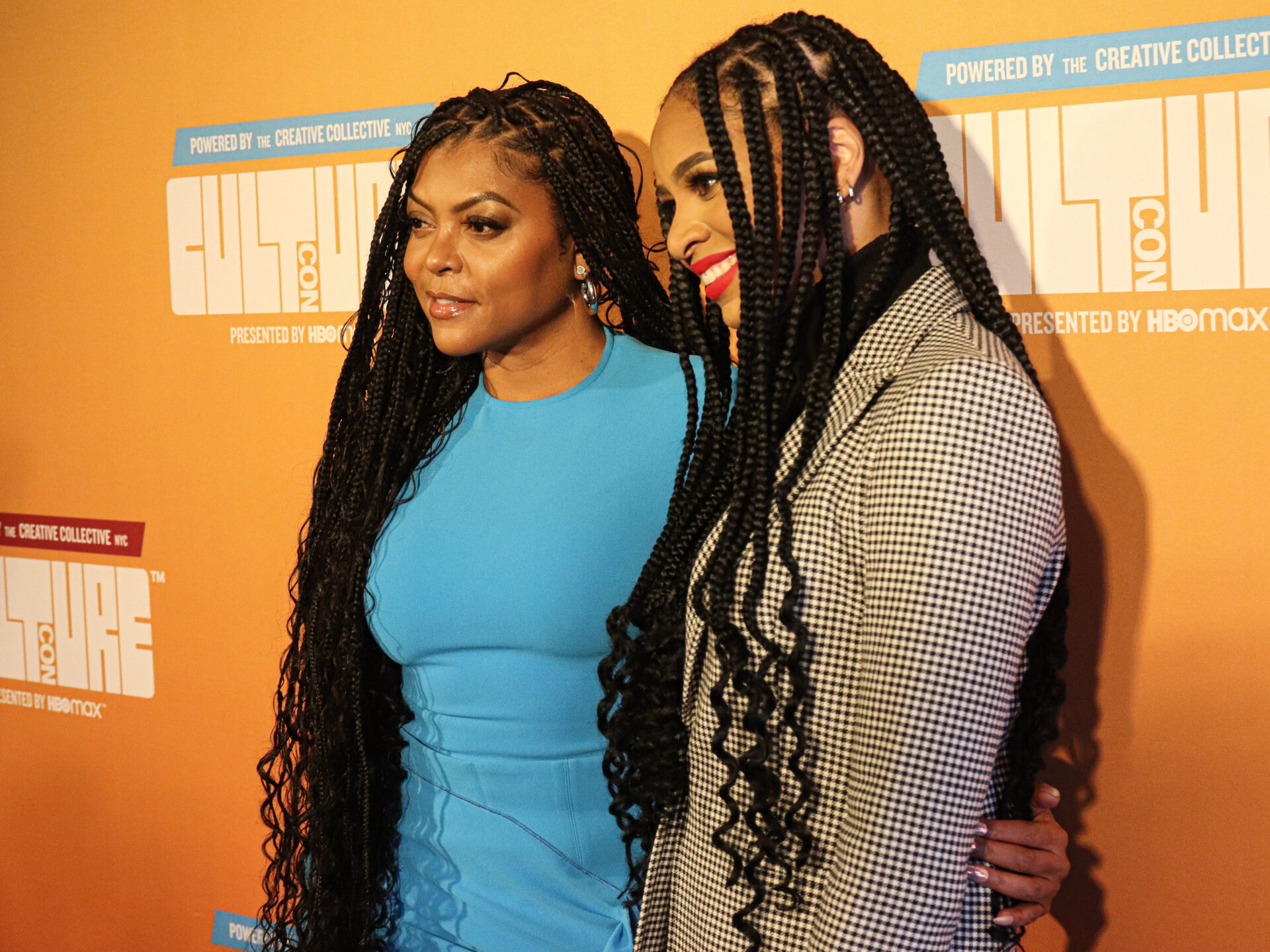 Before the latest CultureCon in The Big Apple, Girls United caught up with Imani Ellis about what this conference means for her and creatives of color, and what she hopes people walk away with after attending.
Girls United: The first CultureCon launched in 2017, and it has grown to being one of the biggest conferences for creatives of color. What do you think has been the draw for audiences and the key to its success?
Imani Ellis: I think that the real key in this conference is that we prioritize scaling and intimacy, meaning we take each individual into account as we build up the experiences. I want everyone to walk away with something whether they are an extrovert and the loudest person in the room, or they are super shy and introverted. CultureCon is a space built for individuals, and I think that when people feel seen, they bloom. Many times, people walk away from conferences not feeling seen or considered, but when you walk into a space that is built for you, it hits different and that has been the magic of CultureCon. The unofficial name has become this "creative homecoming" because people are coming, and it feels like they are coming home. Even though they haven't met most of the people in the room, they can feel like it's a space where they can make meaningful connections.
What challenges did you face in the beginning, especially when it came to securing partnerships, sponsorships, and buy-ins that this was an important conference for creatives of color?
I genuinely believe that we deserve this space because I wasn't seeing a space for us when I went to conferences. At one of the conferences I went to in the past, there was a session about hip-hop in New York City, yet there was no one diverse on the stage talking about hip-hop. Seeing this discrepancy for me was what set me on this journey. When you are trying to get buy-in or create partnerships, it's important to look within your circle. Issa Rae said it best about networking with the people to the left and right of you. Some of my best friends were geniuses in their arenas, and we were able to pull our skills and resources together to tackle any issue. When it comes to securing sponsorships or getting people to invest in your vision, it starts with finding people who have similar values because then you can all say this is important to all of us. How can we build something bigger than ourselves?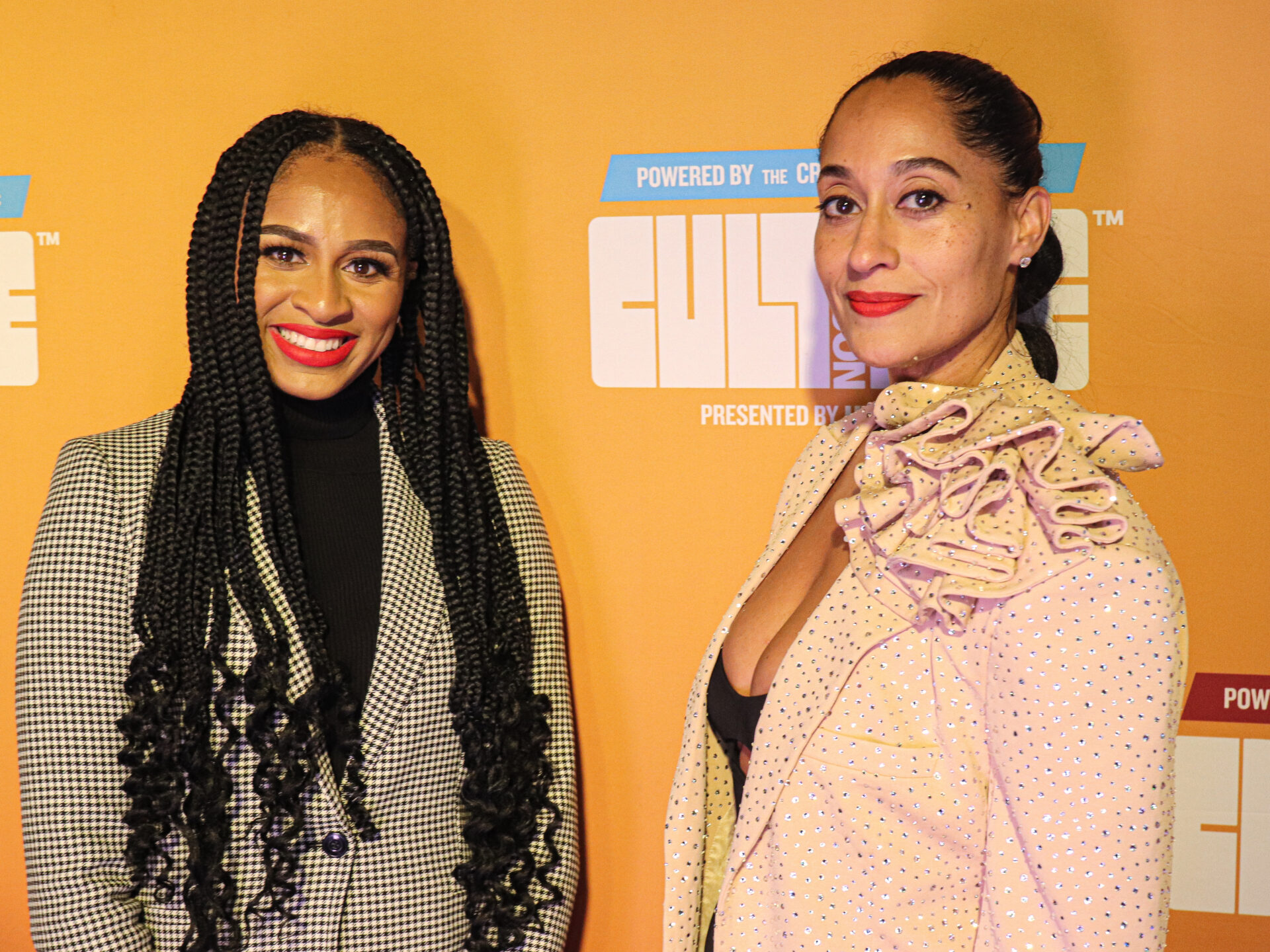 CultureCon took place in three cities this year. What was your intention behind this initiative, and what do you hope attendees walk away with?
This was our biggest and most ambitious mission yet. The idea behind executing CultureCon in three cities was to make sure we were meeting our communities where they were at. We analyzed our data and identified that those cities were the biggest pockets of where our community lived. The whole process was amazing because each city had so much to offer: the southern hospitality of Atlanta, the community vibes in LA, and there's no place like coming back home to New York City. At the heart of CultureCon is community, so we want to ensure that people feel welcomed and feel a sense of community when they are at CultureCon.
Social media often glamorizes entrepreneurship. Everyone feels like they have to be an entrepreneur, but it's important to know that you can make a difference within organizations. How do you think people can go about deciding if they want to be an entrepreneur or an intrapreneur?
It's an individual journey that requires people to ask themselves introspective questions about what they want. It shouldn't be about what social media says they should do or what their parents want for them. Most people will go through life living for other people's expectations until they finally realize that they don't enjoy what they are doing. For me, working at NBC is a job that I love and continuously learn from, and on the other hand, I'm also part of the creative collective because I didn't want to be siloed. If you are trying to figure out if you want to be an entrepreneur or an intrapreneur, I think you should make a list of what you want for your life and weigh that list.
Self-care has been a hot topic in society, but the idea of self-care often doesn't align with the hustle mentality as a creative. How do you think young people can take care of themselves while navigating hustle culture?
I strongly believe in seasons. I believe in winter, spring, summer, and fall, and that is how I approach my life. There are going to be some seasons where it's hustle season and things have to get done. Other seasons will require you to rest and have the self-discipline to close the laptop and not work overnight when you don't need to. There's always a balance, and it's going to look different for everyone. For the longest time, society separated wellness and work life as individual entities, when in reality, they needed to be integrated instead of waiting until you're burnt out to rest. That's how you can think holistically about your life.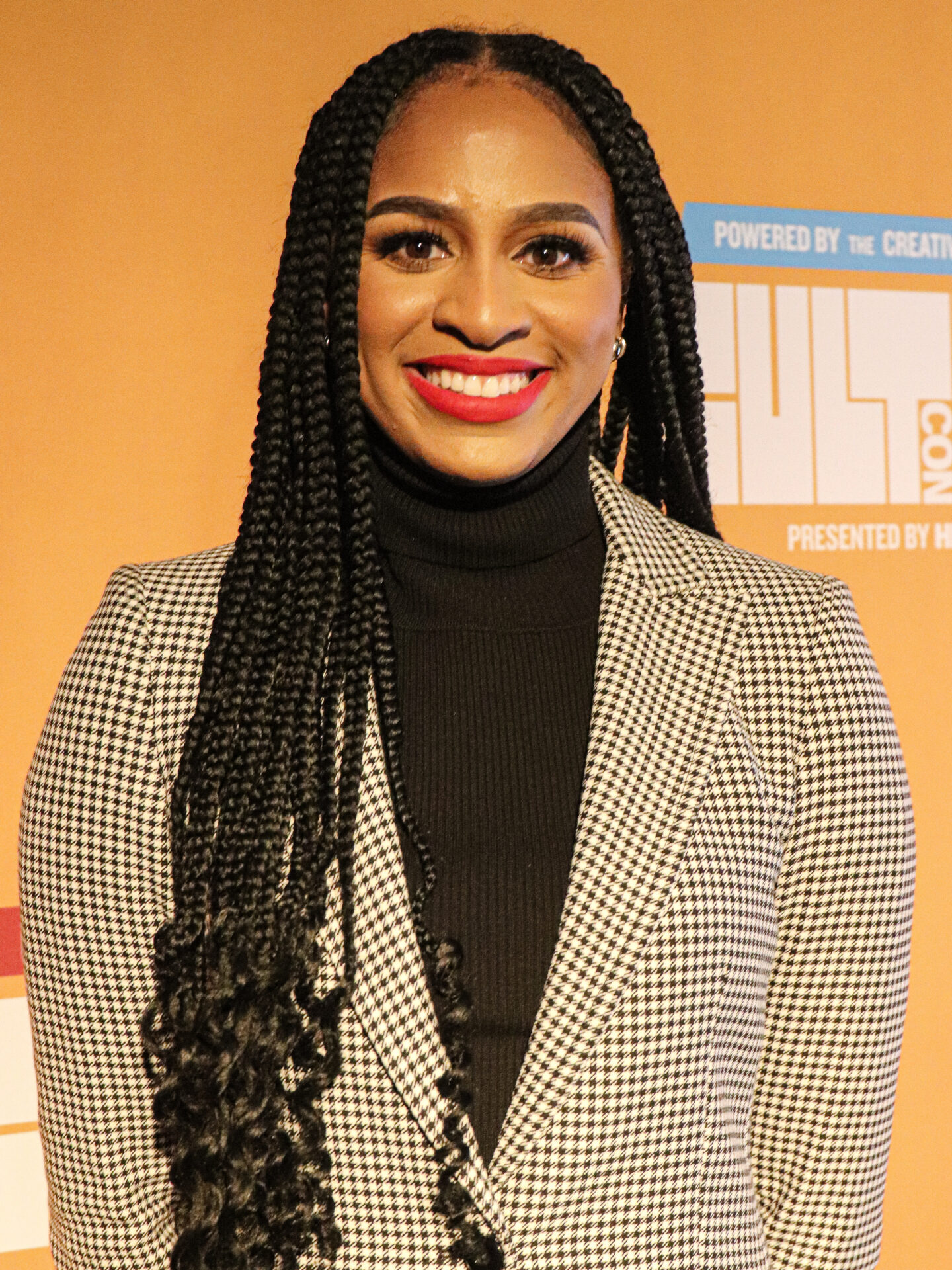 Photo Credit: Marquis Hughes/MH Studios: Marquis Hughes, born and raised in Washington Heights, NY, is a television producer. Outside of producing, he is also a professional photographer and loves giving back to his community.
About The Author: Oyindamola Bamgbola is a Nigerian-born freelance writer whose work has been featured in Byrdie, Shondaland, Blavity, and Medium. She is passionate about pop culture, beauty, and entertainment. You can find her on Twitter and Instagram.