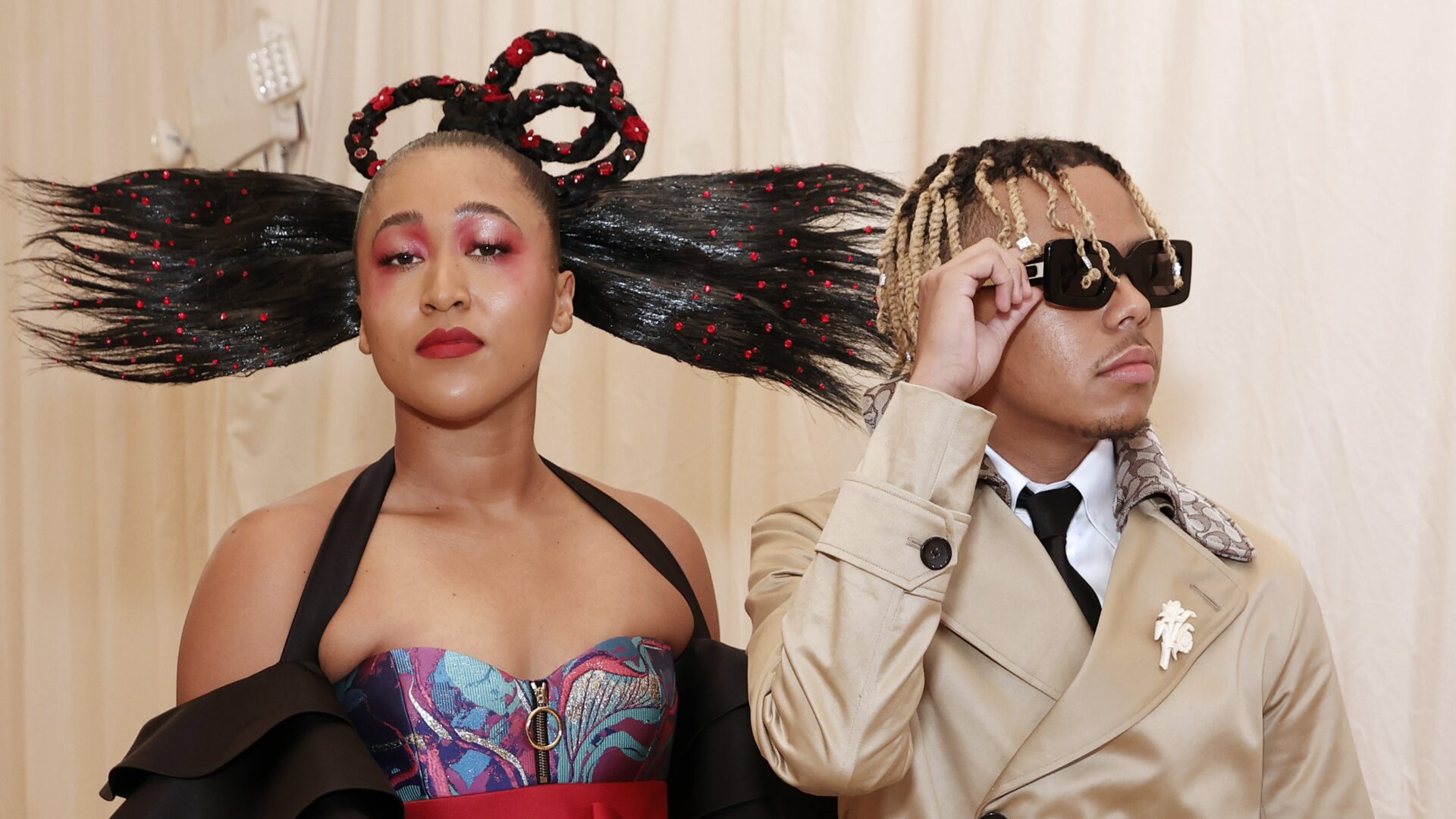 Game, Set, Match: Celebrating Cordae And Naomi Osaka's Blossoming Relationship
We're wishing a happy birthday to the former YBN rapper.
As Cordae celebrates his "twenty-fine," we've found it reminiscent, as it feels like we've seen him grow over the last few years and now he's half a decade away from thirty. From hopping onto the music scene with covers to our favorite songs and being knighted into XXL's Freshman Class to album drops and being boo'd up with rising tennis superstar, Naomi Osaka, the now 25-year-old doesn't seem to be much of a Lost Boy to us.
Cordae has clearly grown and matured while having Naomi right by his side, they've become one of our favorite couples over the years. While Cordae celebrates life, let's take a look back through the journey of this match (and we're not just talking tennis)!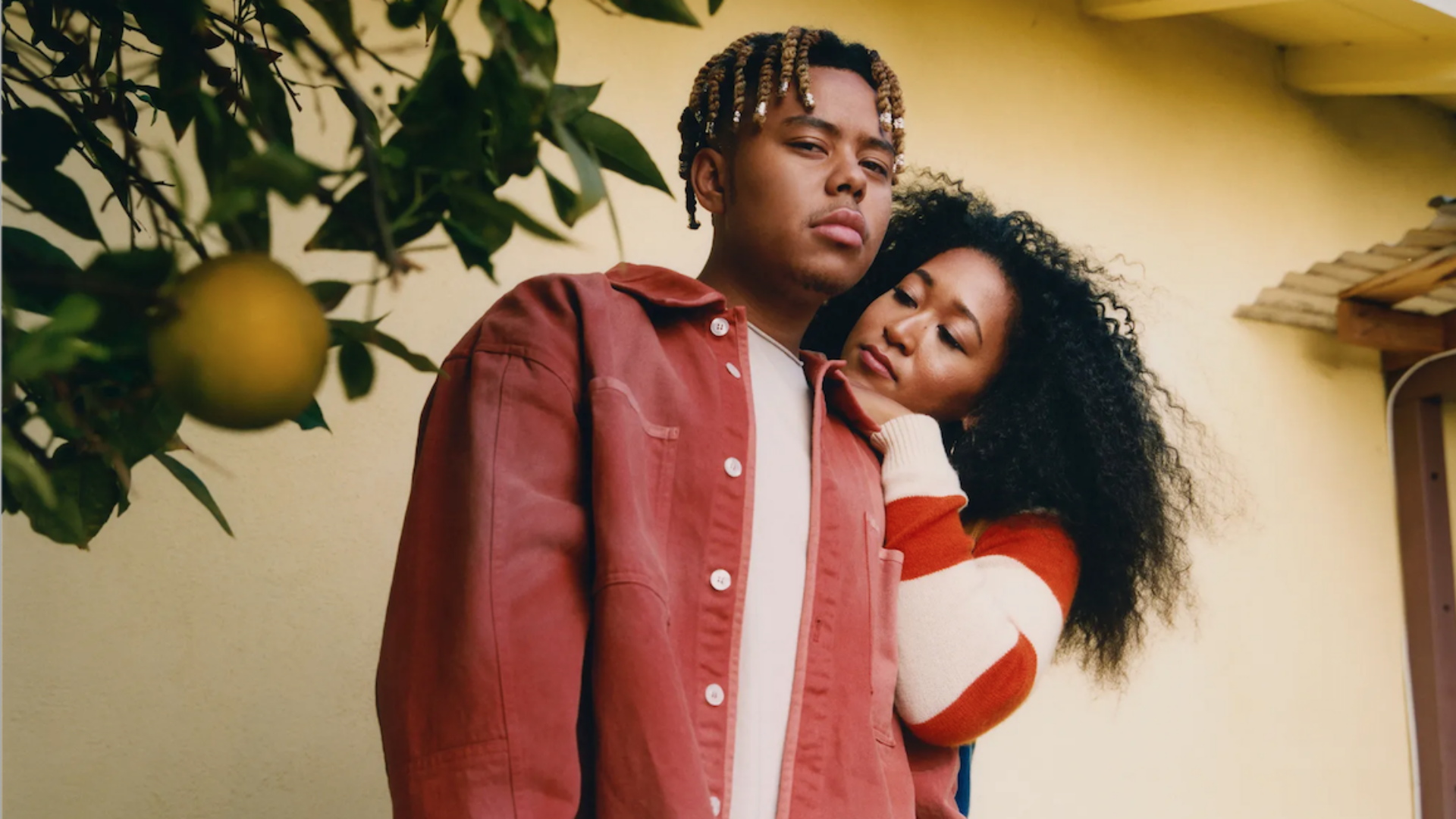 Love-Love (2018):
In tennis, the term "love" is synonymous with a score being zero for a player(s). At the beginning of a tennis match, the score is "love-love," because there are yet to be points on the board.
Unbeknownst to the general public and fans alike at the time, the four-time grand slam champion and grammy-nominated artist began dating sometime around late 2018 or early 2019 but decided to keep things low-key. "We were dating for almost a year before people knew about us. So we kind of move very reclusively. We don't really post intimate moments, because I feel as though they're sacred," said Cordae in a GQ interview. Their first date was at a Clippers game and they had to FaceTime to find each other because the arena is so big. Cordae even admitted down the line that he didn't initially know that Naomi was a tennis player – but he'd soon find out.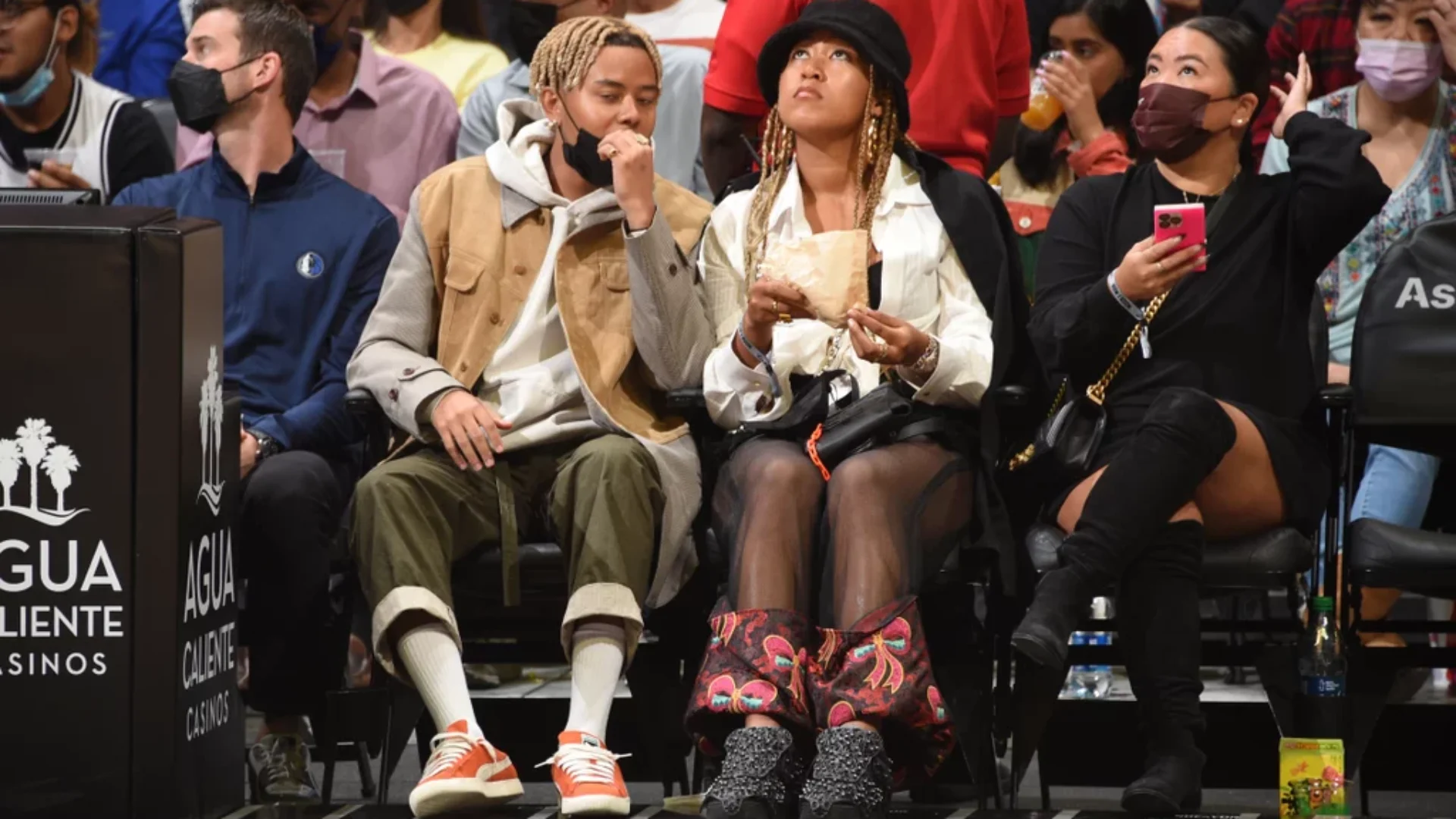 Image Source: Andrew D. Bernstein / NBAE via Getty Images (Cordae and Osaka seen at Los Angeles Clippers game in 2021 via POPSUGAR)
Fifteen (2019):
After making a Cordae was spotted in a video Naomi posted on her Instagram people began speculating that the two were an item. The mirror video, which was taken perhaps at a department store, was accompanied by the caption, "Can't take this guy anywhereeeee lol". Cordae's first studio album The Lost Boy dropped in the summer of 2019. A few years after the release, Cordae admitted that "Thanksgiving" was about Naomi.
While their relationship had been on the down low for about a year, the couple caught the public eye when Cordae was cheering on (literally) Naomi at the 2019 US Open. A few months later, Cordae officially confirmed during an interview on Hot 97 that the two were a couple. "That's my girl," he said, before ultimately discussing their first date; and ironically their first appearance together since Cordae confirmed the relationship, was at a Clippers game.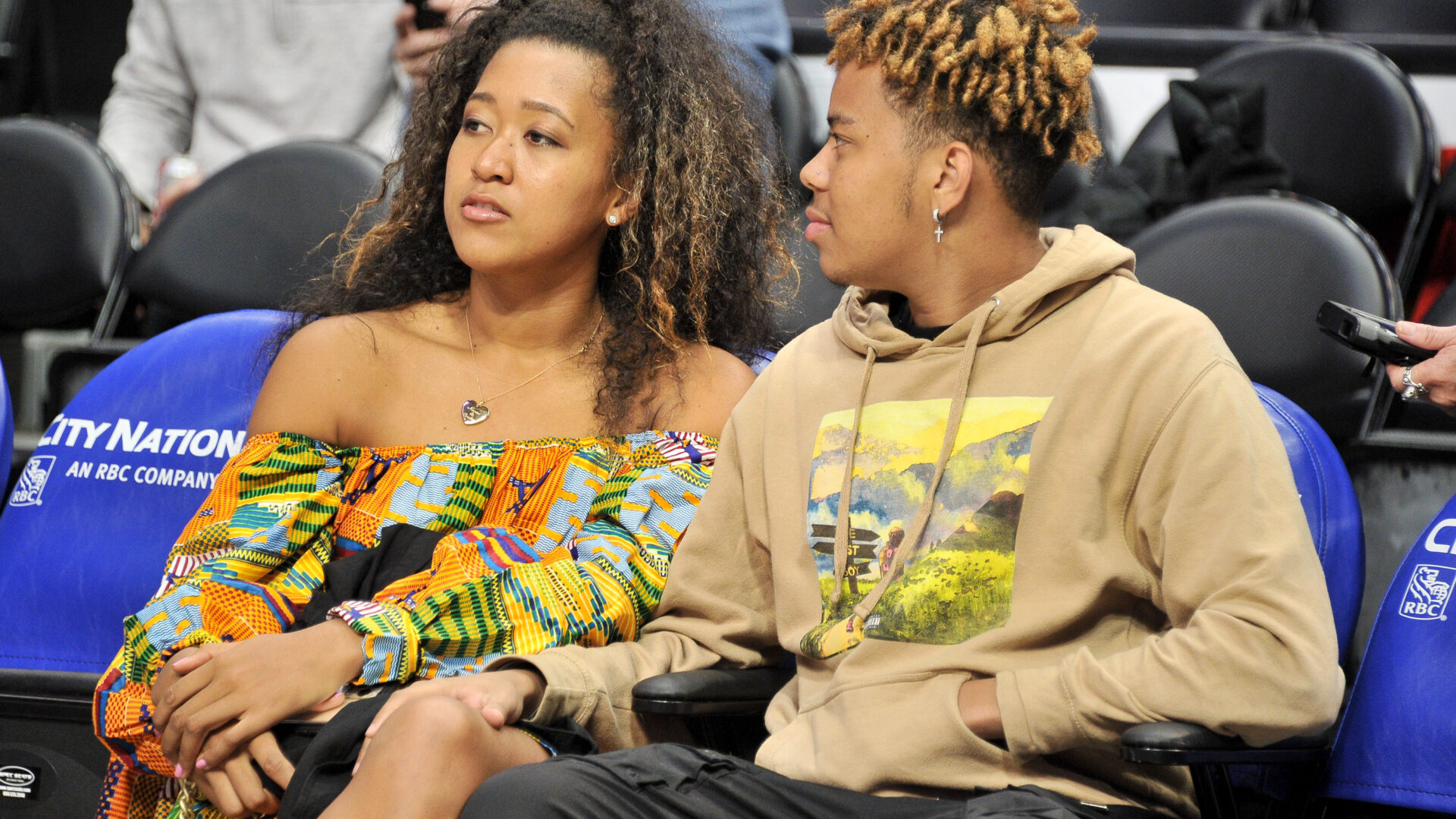 LOS ANGELES, CALIFORNIA – DECEMBER 01: Naomi Osaka and YBN Cordae attend a basketball game between the Los Angeles Clippers and the Washington Wizards at Staples Center on December 01, 2019 in Los Angeles, California. (Photo by Allen Berezovsky/Getty Images)
Thirty (2020):
Naomi is used to her father Leonard François being at her tennis matches to support her. Unfortunately, due to the COVID-19 pandemic, François was unable to attend the 2020 US Open, which took place in September. After some emotional phone calls with Cordae, he decided to fly out to NYC to cheer Naomi on, ultimately to victory. "I feel like he actually really helped me win just, like, keeping up the motivation," said Osaka.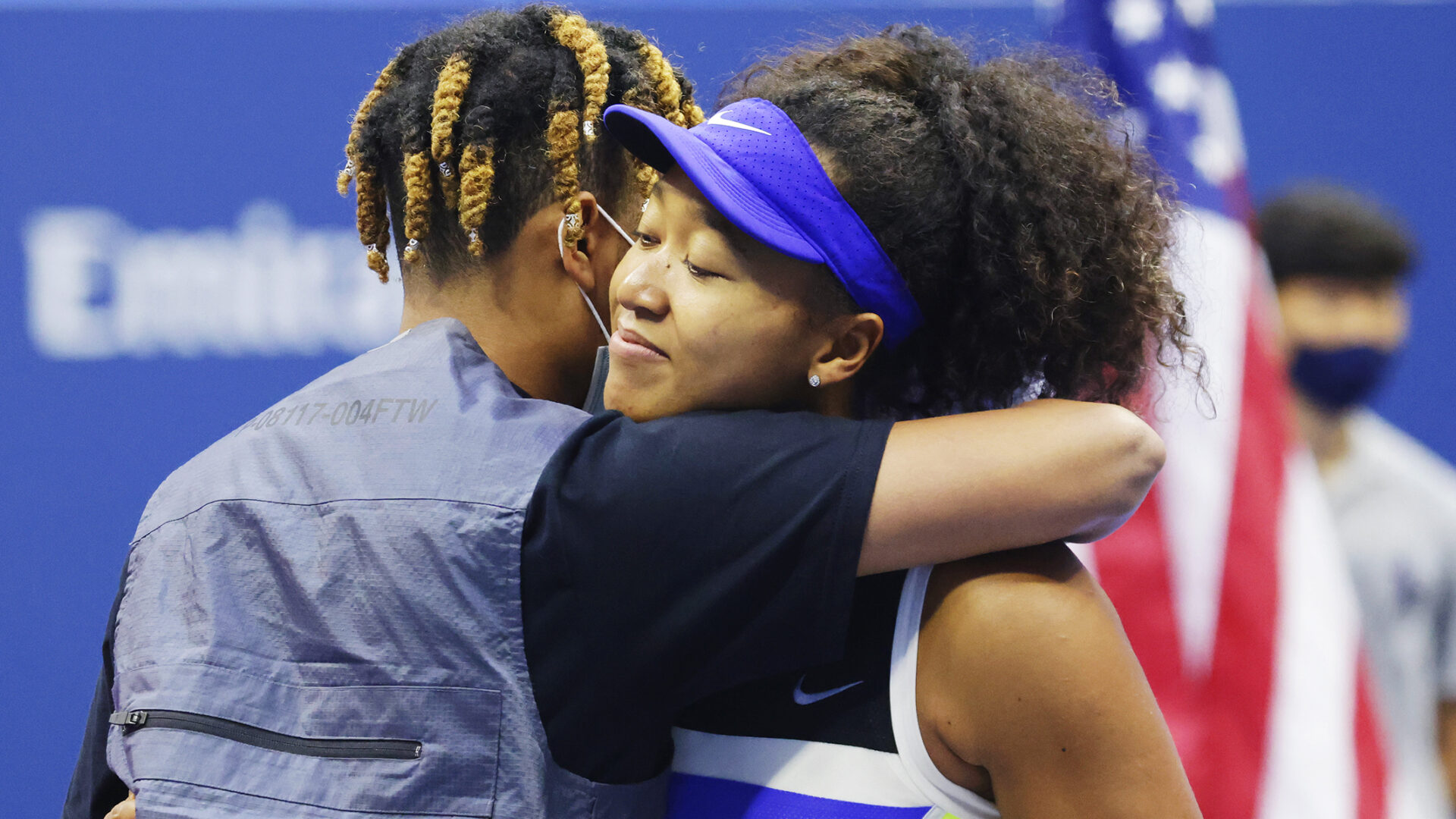 Forty (2021):
The excitement of their relationship blossomed among fans of the couple when they graced the GQ cover for the "Modern Love" series in February 2021. The full-length story discussed Naomi and Cordae separately and as a couple, accompanied by a series of photos that just make you want to smile. Additionally, the two sat down for GQ's popular YouTube series where couples ask each other 30ish questions about themselves in a true test to see who knows who best.
When Cordae's EP Just Until… dropped in April 2021, there was no question who he was referring to in the song, "Dream in Color." He literally said his girl missed a tennis match to meet his grandma. If the lyrics are true, it makes their story that much more adorable, because if that's not love, we don't know what is.
It's rare that Cordae and Naomi post photos together, so when they do, we must indulge. During sports' most important night, the couple was seen looking ah-mazing on the ESPYs red carpet – right before Naomi took home "Best Athlete," in Women's Sports and in Women's Tennis.
Fast forward to September 2021, the tennis star and rapper made their official red carpet debut at the 2021 MET Gala, with the theme "In America: A Lexicon of Fashion." Osaka, who was named one of the co-chairs for the MET Gala, paid homage to her heritage by wearing a custom Louis Vuitton dress designed by Nicolas Ghesquière and her big sister, Mari Osaka. Looking dapper as ever, Cordae stunned in custom coach with black lug-sole penny loafers by Coach as well.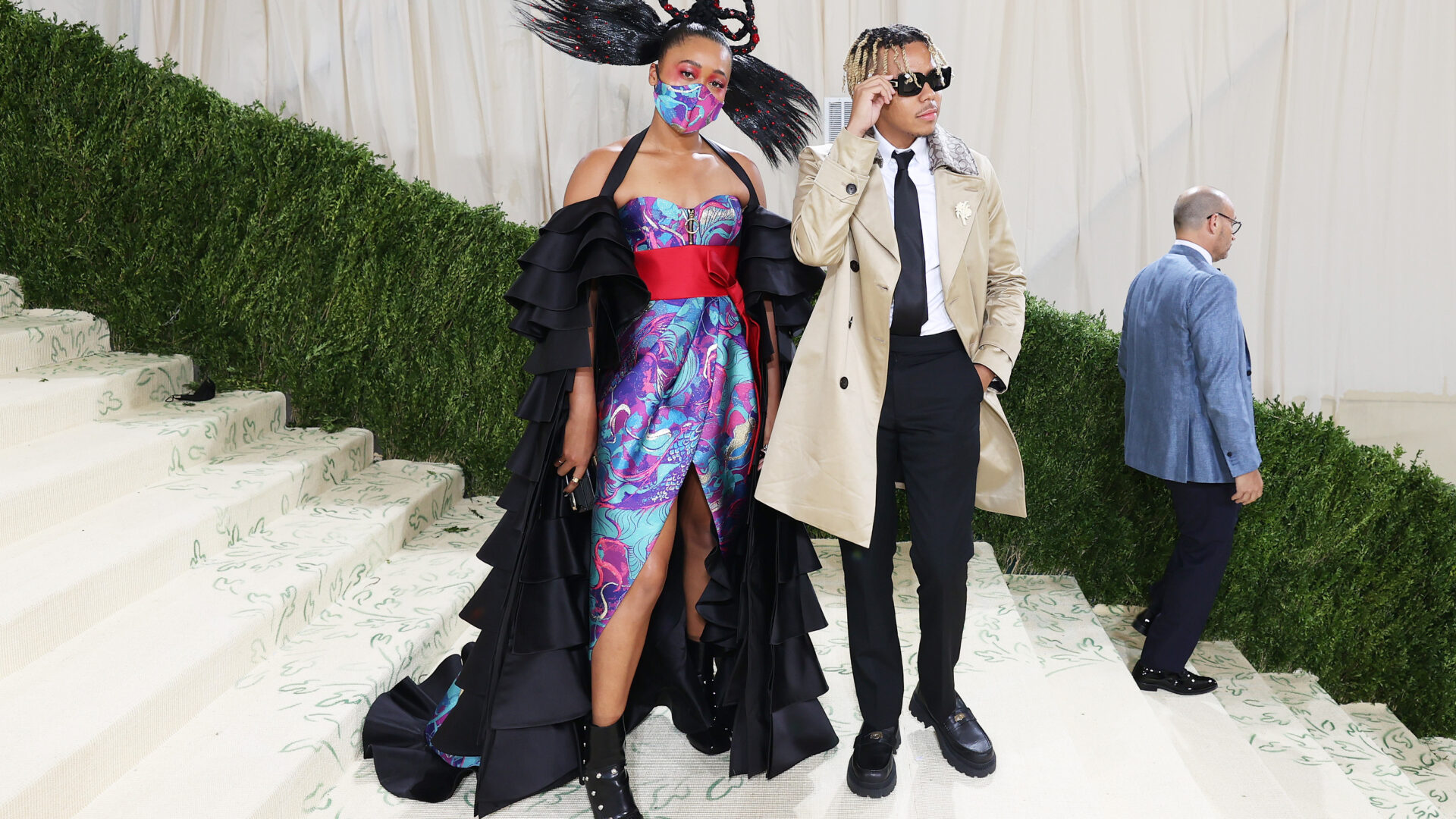 NEW YORK, NEW YORK – SEPTEMBER 13: (EXCLUSIVE COVERAGE) Naomi Osaka and Cordae depart The 2021 Met Gala Celebrating In America: A Lexicon Of Fashion at Metropolitan Museum of Art on September 13, 2021 in New York City. (Photo by Cindy Ord/MG21/Getty Images)
Game, Set, Match (2022):
When Cordae's second album, From a Bird's Eye View, dropped in January 2022, Naomi took to Instagram to congratulate him. "Getting closer to someone and seeing how much love and dedication they put into their craft is truly inspiring," she captioned. "Makes you feel like some people are born to do certain things, @cordae you're a star and a light, quite literally brighten up every room you walk in (or maybe it's your hair lol). Congratulations on your 2nd album, proud of you [heart emoji]." In their GQ interview, Naomi said that though it took a while, Cordae eventually opened up and allowed Naomi to listen to his unreleased music; and he said she "has a good ear."
Earlier this month, rumors spread about the two splitting up, after Osaka posted a since-deleted, seemingly cryptic tweet, saying, "​"If a guy constantly has to tell you he's a good guy, there's about a 1000% chance he's not." But the duo quickly dispelled the speculation, saying that they were actually laughing at them. Osaka tweeted a photo of her and Cordae a day after the rumors circulated with the caption, "us looking at twitter yesterday 💀😂". The photo was of the two of them looking at a cell phone.
After taking a trip down memory lane, we're sure that these two are the winners, and are a great match that we're excited to see more from. Happy Birthday, Cordae!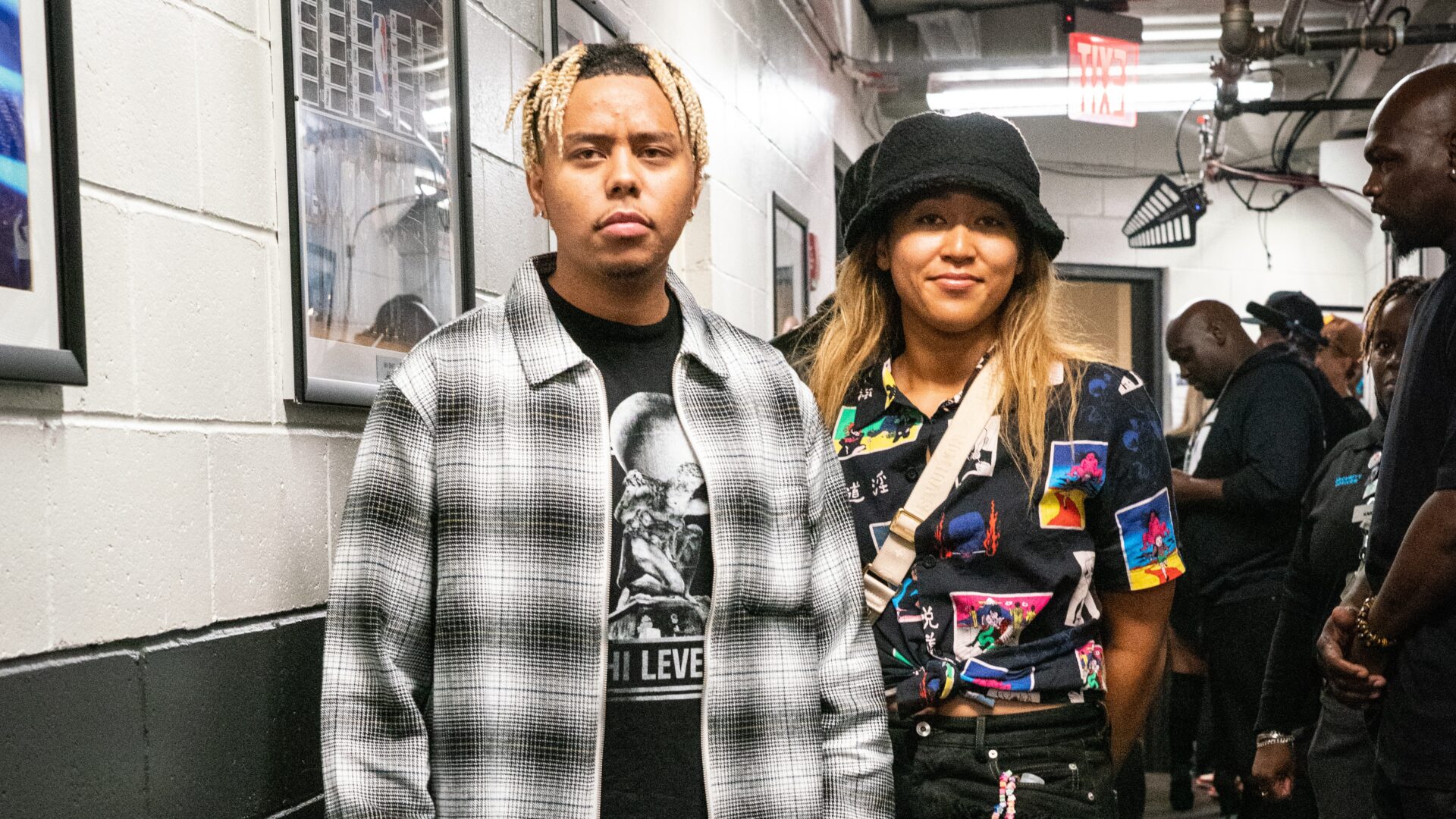 NEW YORK, NY – MAY 28: Cordae and Tennis Player Naomi Osaka pose after the WBA World Lightweight Championship title bout between Gervonta Davis and Rolando Romero at the Barclays Center in Brooklyn on May 28, 2022 in New York City. (Photo by Cassy Athena/Getty Images)
NEW YORK, NEW YORK – SEPTEMBER 13: Co-chair Naomi Osaka and Cordae attend The 2021 Met Gala Celebrating In America: A Lexicon Of Fashion at Metropolitan Museum of Art on September 13, 2021 in New York City. (Photo by Arturo Holmes/MG21/Getty Images)
About Kyla L. Wright: Kyla L. Wright is a contributing writer at Girls United and was born and raised in Detroit, Michigan. She is a proud graduate of Hampton University and Syracuse University and her beats include opinion, entertainment, sports and lifestyle.