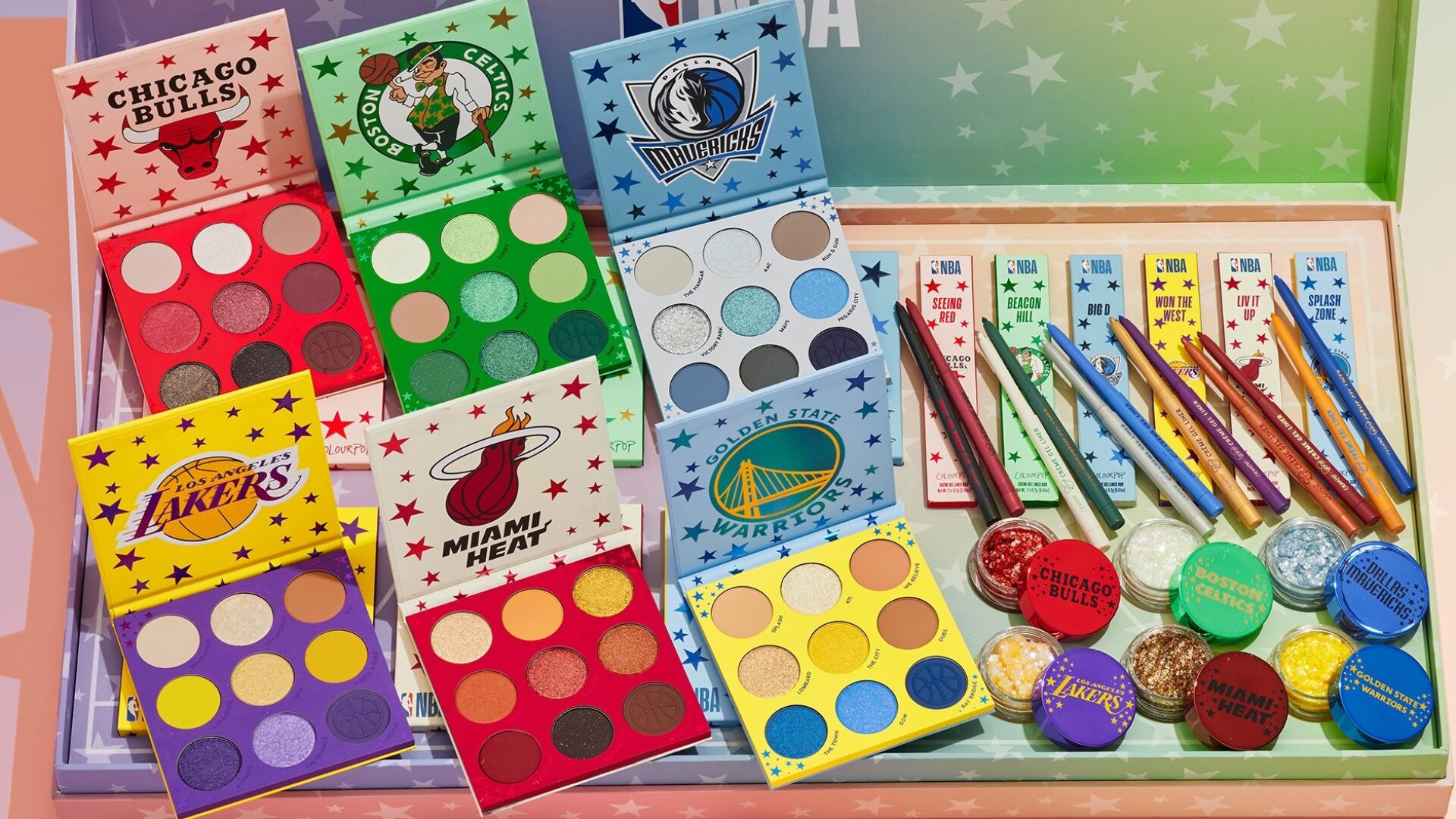 ColourPop Collaborates With NBA For New Cosmetics Collection
The eyeshadow palettes, gel liners, makeup bags, and more launched today.
Move over foam fingers, jerseys, and banners, ColourPop Cosmetics is giving die-hard basketball fans a new way to rep for their favorite teams. 
The popular, affordable cosmetics company has collaborated with the U.S Professional NBA to release a collection of products geared towards die-hard basketball fans and makeup enthusiasts. The partnership is the NBA's first step into the beauty industry, along with ColourPop's first collaboration with a sport's organization, allowing both parties to connect with a more diverse, targeted audience. Ahead of the collaboration, ColourPop has also teamed up with Disney, Hello Kitty, Sailor Moon, and many other adored brands. 
The ColourPop x NBA Makeup Collection is set to coincide with the 2021-2022 basketball season, which is slated to begin on October 19th. The entire collection is based around the Los Angeles Lakers, Miami Heat, Golden State Warriors, Dallas Mavericks, Chicago Bulls, and Boston Celtics. 
Every team gets their own set of nine-pan eyeshadow palettes mixed with neutral, metallic, and matte shades, Gliterally Obsessed face gel, facial stickers, and a set of creme gel liners. Makeup bags will also be available for each team. Swatches of the products are available here.
Fans will also be able to enter for a chance to win 2 full collections along with home game tickets for their favorite team along with a $150 Visa gift card and $100 Rideshare for the perfect in-game experience.
The ColorPop x NBA Collaboration will be available for purchase on ColourPop's official website on today October 15th, at 10 AM PST. 
Photo Credit: ColourPop