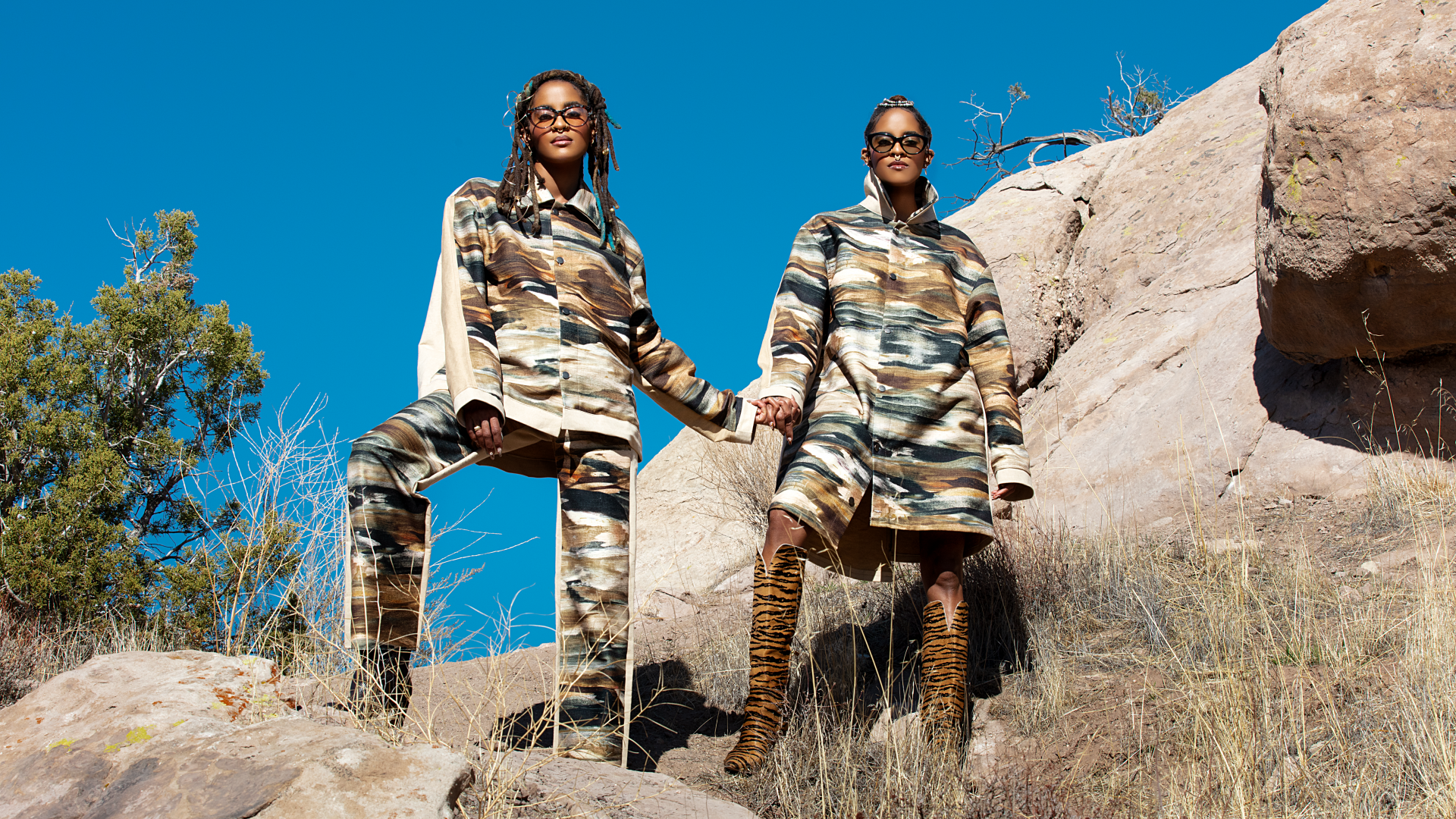 Coco and Breezy Eyewear Receives $500,000 from Reign Ventures
The twin sisters and designers were shocked on 'Good Morning America'!
Coco and Breezy, born Corianna and Brianna Dotson, were in for a hell of a surprise from Good Morning America last Thursday. The twin sisters and founders of Coco and Breezy Eyewear were surprised with a $500,000 investment from Reign Ventures, a venture capital group led by Black women. 
"We were obviously very overwhelmed because it was a surprise. We've been wanting to raise capital for a while," they told ESSENCE. "We had met Monique Idlett Mosley from Reign Ventures, a few years ago, and since then we've always wanted to have her on board as a lead investor. "
Reign Ventures co-founder Monique Idlett-Mosley sprung the $500,000 news on Coco and Breezy on a live video call during GMA's Boss Moves segment. "We know that you have a uniquely talented team and an amazing market opportunity and that you will be the leading fashion-forward technology-driven eyewear brand," Idlett-Mosley praised the two women."From the moment I met them, I knew that not only do we want to financially invest in them, but they are just amazing human beings and it is our obligation to find founders like that who are conscious capital, who care about inclusivity and are just amazing human beings."
"I know [Coco and Breezy] are inspiring millions of young women to make their dreams come true," Reign Ventures founding partner Erica Duignan Minnihan tweeted later that same day.
As one of the only Black and Latina-owned companies – and the first Black or Latina founders ever in some of the 400 stores they're sold in -they recognize the importance of representation in and beyond the fashion and design space. Founded in 2009, Coco & Breezy Eyewear was started off the ground and "have been bootstrapping since day one," according to Breezy.
They got their big break when they were approached by the legendary Purple One himself, Prince, to design what are now his iconic "third eye" glasses. Prince tweeted out a link to his custom shades that were now available for the world to purchase. Unfortunately, five days following the tweet, Prince passed away.
"Our main priority with this investment is to further scale our business and further expand our team," they said to ESSENCE. The Minnesota natives also shared their plans for the expansion of Coco & Breezy. "Apart from growing our Coco and Breezy eyewear brand, we definitely want to position ourselves in spaces where we can serve as mentors and give guidance to other self starting entrepreneurs, in the black and brown community."
They continued, "We just want to be a resource because as minorities we single-handedly understand the challenges that constantly surround POC founders."
Photo Credit: Michael J/HANDZ DIRTY PR