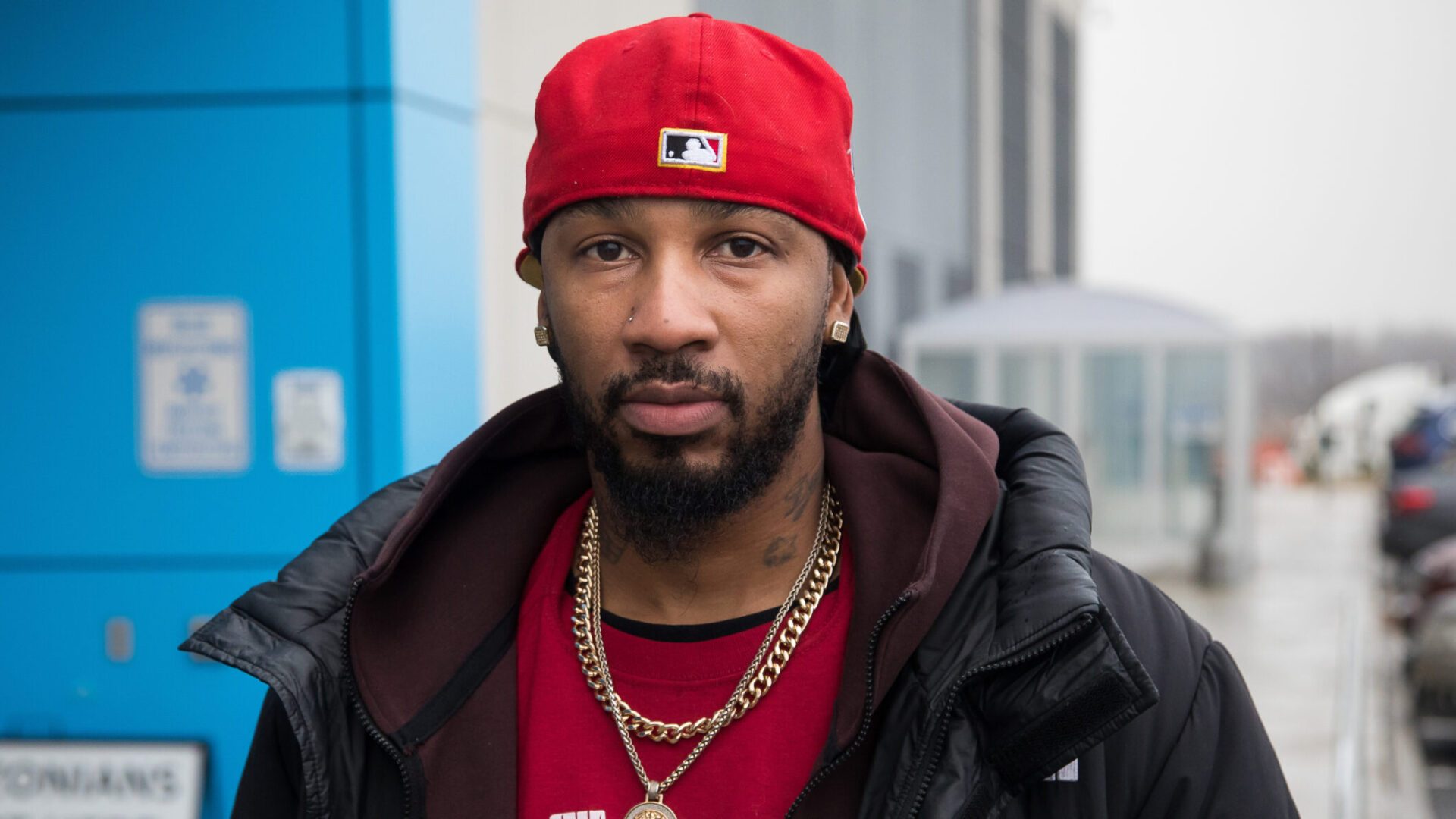 Chris Smalls Was Fired From Amazon. Now He's President Of The Amazon Labor Union.
In 2020, he was fired for organizing a employee walkout to protest against working conditions.
On April 1, Amazon workers made history by voting to unionize. Behind this win is Chris Smalls, the president of the Amazon Labor Union (ALU) and a former worker at the company's warehouse in Staten Island, New York.
Smalls was employed as a supervisor at the Staten Island outpost in 2018. He quickly founded the ALU and brought together a group of former and current warehouse employees that sought more rights as workers. But in 2020, Smalls was fired from his job after leading a walkout over fears that working conditions could lead to a COVID-19 outbreak at the Staten Island facility, according to ABC News.
"After I was terminated, they had a meeting about me," Smalls told the outlet. In fact, leaked meeting notes shed light on Amazon's efforts to undermine their workers efforts to unionize. "He's not smart, or articulate, and to the extent that the press wants to focus on us versus him, we will be in a much stronger PR position than simply explaining for the umpteenth time how we're trying to protect workers," said David Zapolsky, Amazon's general counsel.
Smalls doubled down on his efforts upon his termination. He traveled across the country to educate Amazon workers on the benefits of unionizing, with hopes of his words leading to tangible change.
For Angelika Maldonado, the chairman of the Amazon Labor Union's Workers Committee, diversity among Amazon workers proved to be a strength in unionizing efforts. In fact, 63% of warehouse and call-center workers are Black, Latino, Native American or multiracial, compared to around 21% of its corporate workforce, according to Amazon's demographic data from 2020. Union activists tapped into that diversity to attract supporters. Maldonado told the New York Times that the campaign used Spanish-speaking organizers to reach Spanish-speaking workers, and brought in food from a local African caterer to reach African immigrant workers.
"It's not my union. It's the people's union," Smalls told Labor Notes. Smalls inscribes himself in a long tradition of Black activists fighting for labor rights. African Americans have been active participants when it comes to advocating for the rights of all citizens, as documented in the National Archives.
Smalls believes that the movement to unionize Amazon workers would be even bigger without the company putting money into trying to stop the campaign. Amazon paid anti-union consultants roughly $4.3 million, according to a March 31 filing with the U.S. Department of Labor. 
"Amazon spends millions of dollars on union busting; they put these workers into captive audiences 24/7. Workers go to these trainings where there's drilled anti-union propaganda all day and all night," Smalls told ABC News.
Unfortunately for the company, such efforts may be in vain. On April 1, president Joe Biden expressed support to unionize Amazon workers. "The choice to join a union belongs to workers alone," said Biden during the national conference of North America's Building Trades Unions and as reported by CNBC. "By the way, Amazon, here we come. Watch."
Biden highlighted that unions help workers get higher wages, improved benefits and safer workplaces. "There should be no intimidation, no coercion, no threats, no anti-union propaganda," said Biden. "You know, every worker should have a free and fair choice to join a union … no employer can take that right away."
The president called Congress to pass the Protecting the Right to Organize Act, which would protect workers seeking to organize. The PRO Act passed the House but is currently stalled in the Senate.