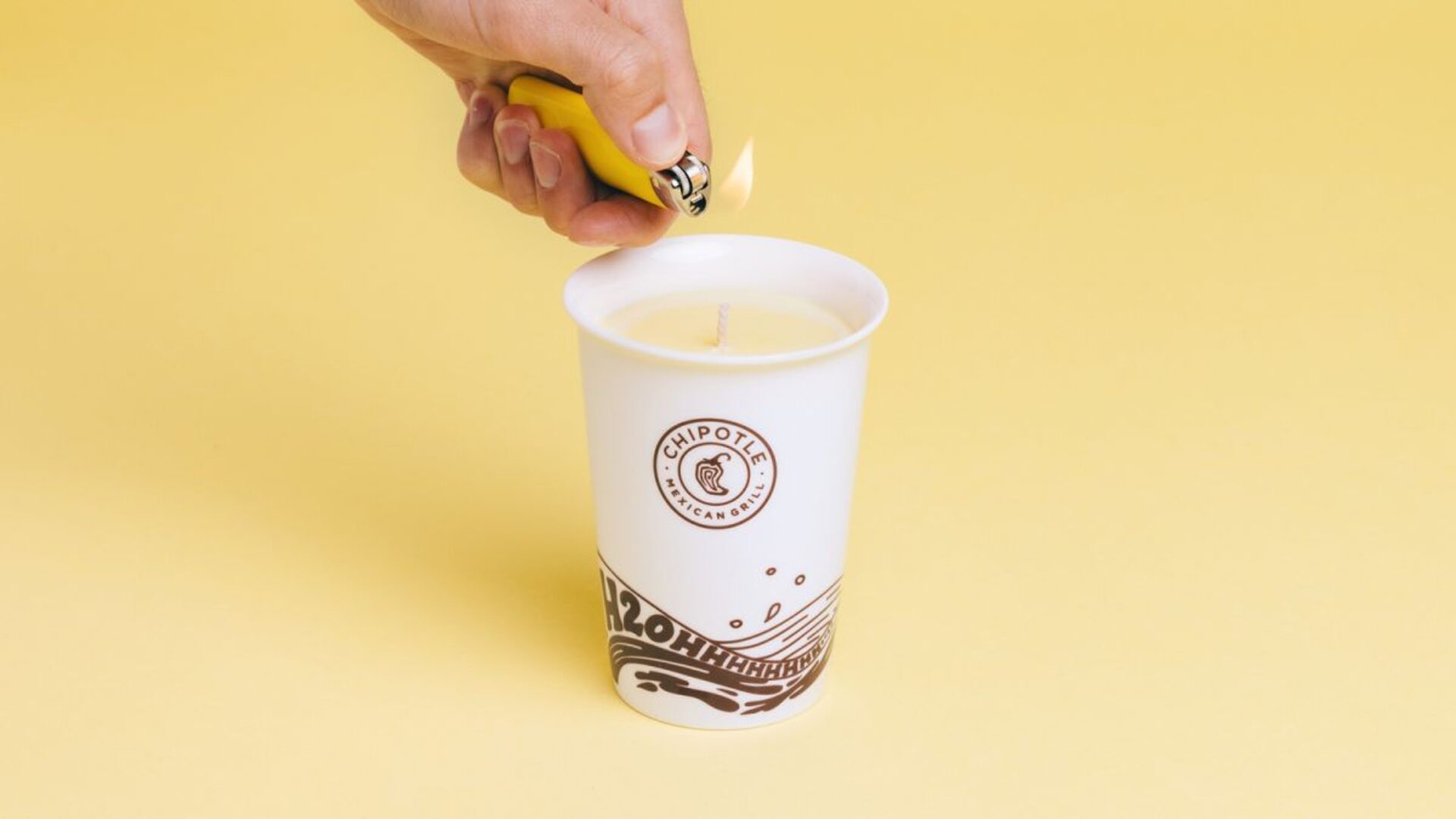 Chipotle Released A "Water" Cup Candle For Anyone Who *Accidentally* Served Themselves Lemonade At The Soda Fountain
The lemonade-scented candle is already sold-out.
Chipotle knows its customers well. On August 18, the company released a lemonade-scented candle retailing for $28. In the shape of a water cup, it is said to be "inspired by fans who 'accidentally' fill their water cups with lemonade."
It was inspired by anyone who's ordered a cup of water only to fill it with lemonade at the self-serve soda fountain. "Social is the premier destination for us to listen to and engage with our superfans," Chris Brandt, Chipotle's chief marketing officer, said in a statement. "When they see these lighthearted tributes to social chatter and fan behavior, they feel even more connected to Chipotle."
Each purchase came with a promo code allowing customers to redeem… a free lemonade. The candle is currently sold out on Chipotle's merchandise website and has not indicated any sign of restocking.
It isn't the first time the company has joked about customers serving themselves lemonade instead of the water they ordered. "When you push the little tab for water but you're really dreaming of lemonade," the company tweeted in 2017.
It also isn't Chipotle's first time dropping merchandise in reference to inside jokes with their customers. In 2021, the company released a "Cilantro Soap" as a reference to a debate about whether cilantro tastes like soap.
Online, Chipotle customers reacted to the news of the lemonade-scented candle. Here are some notable reactions.
About Kyra: Kyra Alessandrini is a news writer at Girls United and a freelance journalist. Her work has appeared in publications such as Time, The Hollywood Reporter, InStyle, and Elle. Born in New York and raised in Paris, France, she is passionate about culture, street photography, and travel.