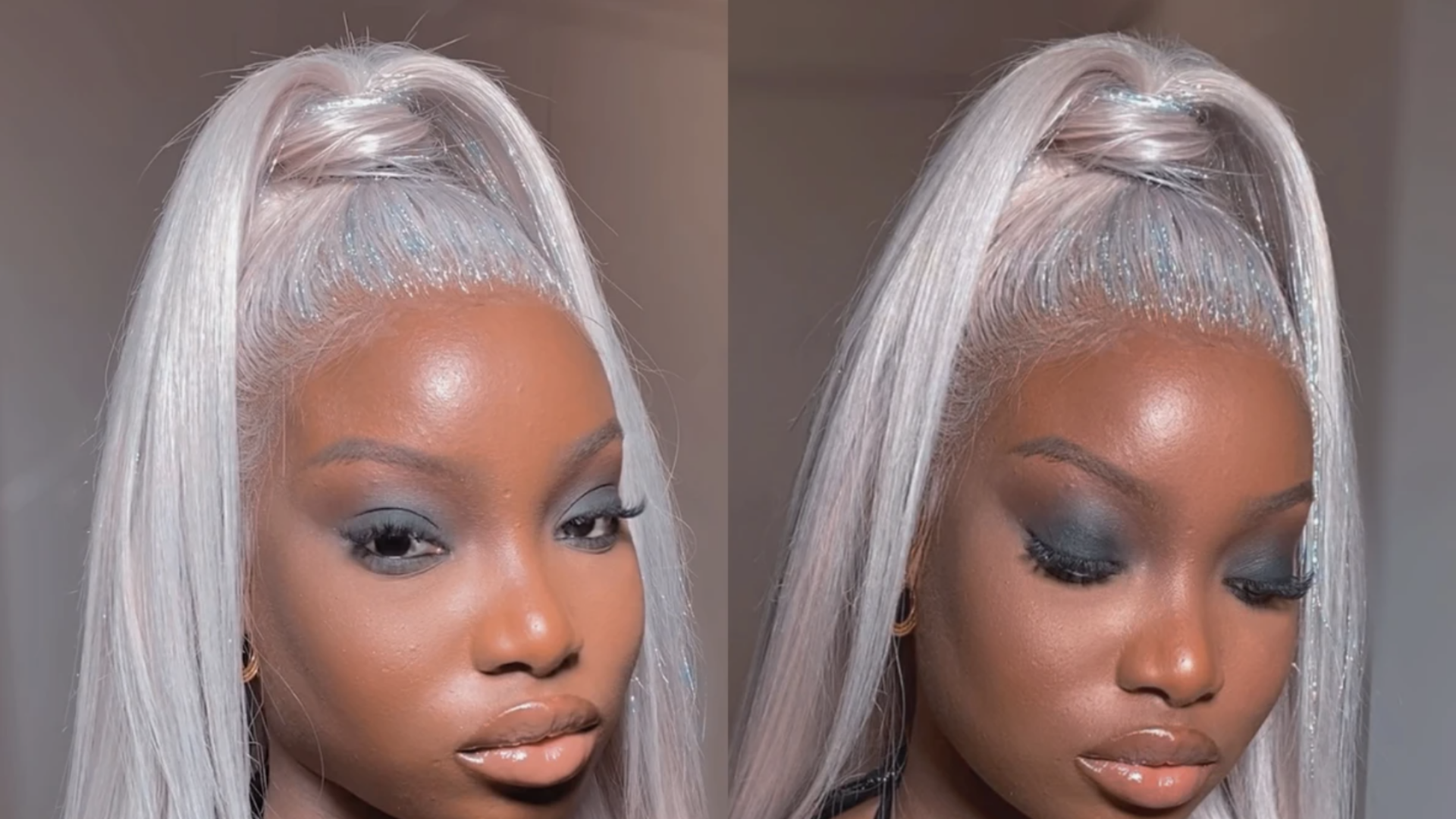 We've Found Our Fave Ultra-Glam Holiday Hairstyle
Glow up this winter with this innovative style.
We may be spending the holidays inside, but that doesn't mean that we can't do it in style. This glittery lacefront by Chia V Hair is helping us slay all season long.
Chia's wig was first posted two weeks before Halloween, on October 16, for a Storm ('X-Men') costume. But it went viral just a few days ago, when Twitter user @f8the shared it with their over 8,000 followers. "I'm obsessed," they wrote. The post has over a quarter of a million likes in the two days since it's been posted.
The brand behind look, Chia V Hair, has also posted a few others like it recently, including a periwinkle wig, as well as a light lavender one. The style got the attention of other big stylists—it's gotten love from Alonzo Arnold and Dionte Gray (@arrogant_tae123.) "U so fye, I love your work," Gray said on Instagram.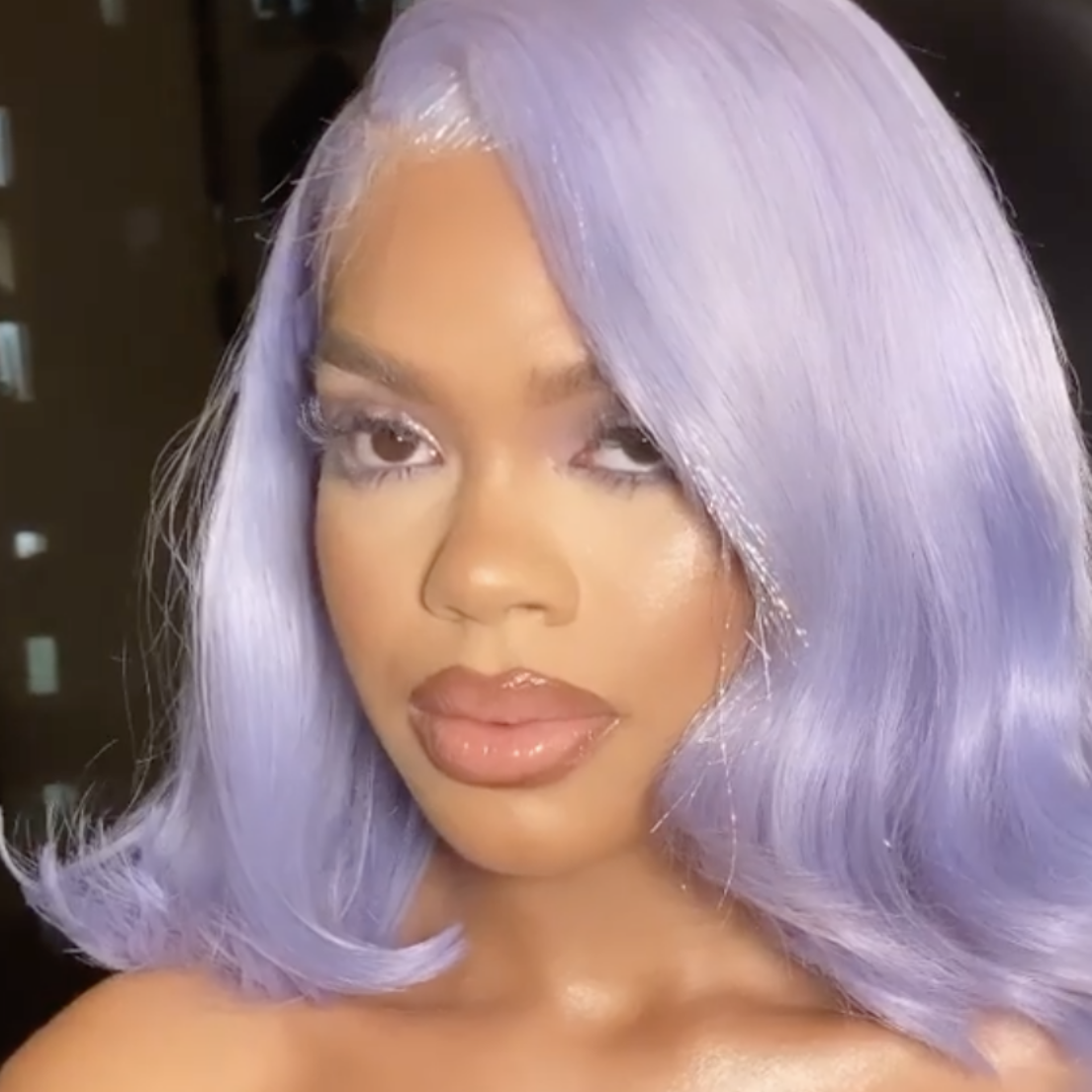 The style consists of "ventilated glitter strands," as described by the brand owner.
Chia V responded via Instagram to all of the attention the hair is getting. "More than a quarter of a million likes in less than 24 hours, for a look we did..a month ago," they said. "Thank you to everyone tagging us! And thank you @f8the on Twitter for the post. [G]oing to make a free tutorial of this look in jet black like you've all requested!!"
In addition to quality hair, Chia V Hair also provides virtual installation courses around the world through The Lace Academy. The site's description reads, "Professional online courses for wig makers and hairstylists at all stages of their career. The Lace Academy aims to provide students all over the world with a platform from which they can learn, interact and be inspired by everything lace, wig and hair related."
Keep up with Chia V Hair by following the brand on Instagram.