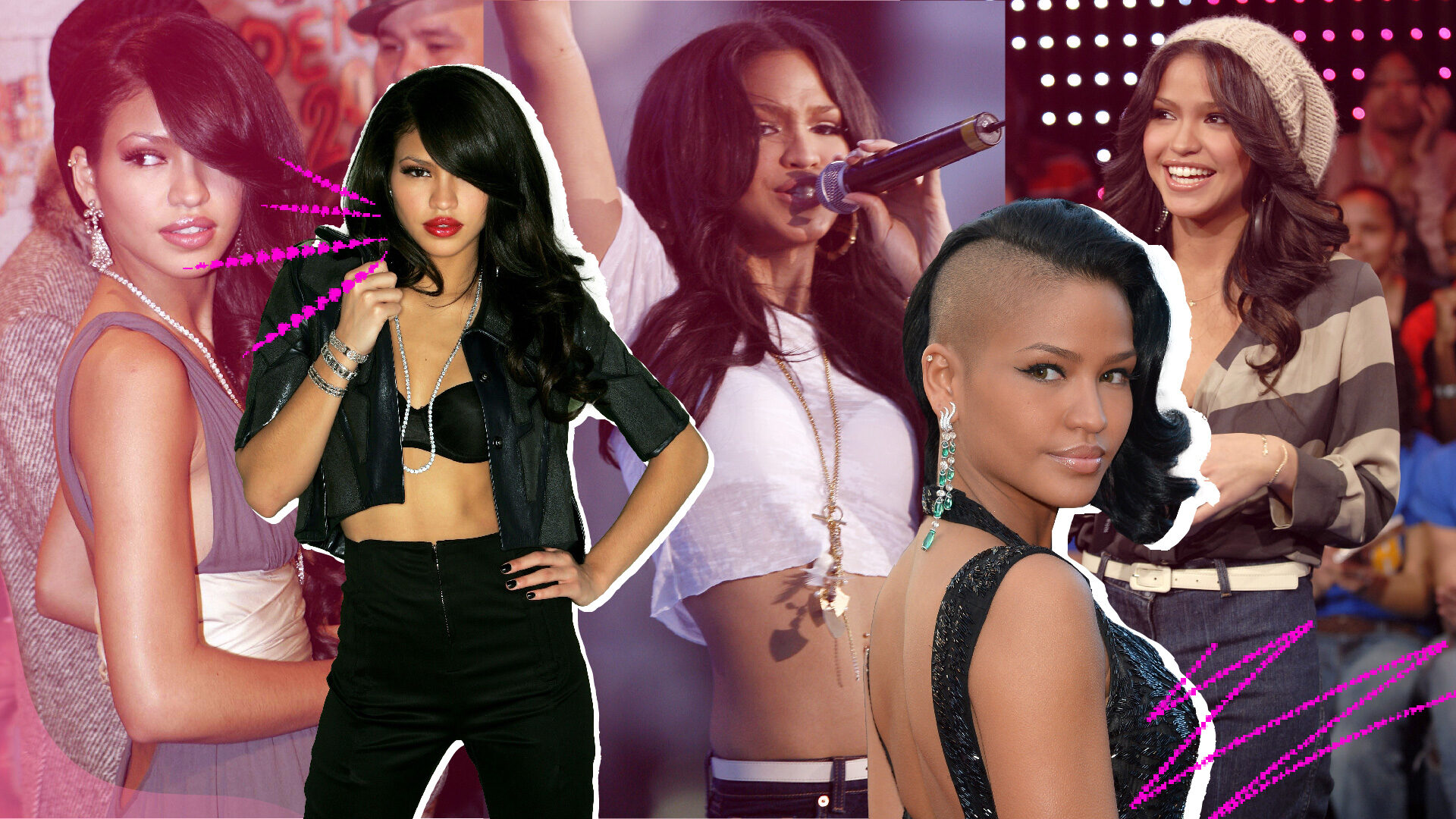 Giving Cassie Her Overdue Flowers With Our Top Ten Playlist
Coming onto the scene with some of the hottest pop and R&B songs, Cassandra Ventura, also known by her stage moniker Cassie, made a name for herself as one of the original "it" girls of the early 2000s. Not only did she deliver some soulful bops, she readily made appearances in music videos, capturing our eyes and hearts from Wiz Khalifa's "Roll Up," and Kanye West's "Stronger." And let us not forget who created the half-shaved head trend back in '09!
Currently celebrating her 'Sweet 16' in the music industry, today is also Cassie's 36th birthday! Just in time for her birthday, Cassie also received an early birthday present, though over a decade late: she finally received her RIAA (Recording Industry Association of America) platinum plaque for her biggest song to date, "Me & U."
"When I told my attorney, @chrisbrownthelawyer that I never received my Platinum Plaque for 'Me & U' he couldn't believe it and so graciously had one made for me," she wrote via Instagram. "Thank you so much for reminding me to celebrate myself, Chris! This one was long overdue."
Let's celebrate the actress, dancer, wife, mother of two, and chart-topping singer of some of our favorite Y2K hits by going down ten of our favorite songs – in no particular order:
Me & U, released on April 25, 2006, debuted as a top three single in the US and remained in the Billboard 100's top 40 for almost five months; it was also a top-five hit in New Zealand and top ten in the UK. To date, "Me & U" is Cassie's biggest song to date. The certified platinum song was – and still is – a bop with over 126 million views on YouTube – and counting – since its early 2000s debut.
Long Way 2 Go was the second single released from her self-titled album Cassie, on August 28, 2006. The song had limited radio play and only peaked at 97 on the Billboard Hot 100, and was only on the list for two weeks. But, it's definitely one of our favs and one we feel like is slept on, to this day. Almost two decades later, the lyrics still apply: if you want to step to Cassie, you got a long way to go.
Official Girl (feat. Lil Wayne) was released for digital download on August 5, 2008, and its music video debuted at number one on the US Billboard's Hot 100 Videoclip Tracks. "Official Girl" was ahead of its time as the situationship anthem and it's time to run it back. The girls don't want to be unofficial anymore – official status and titles, only!
King Of Hearts was a bop about a man being seductive but not getting the chance to play Cassie, as he simply was her 'King of Hearts'; and dropped on none other than Valentine's Day, 2012. The perfect pop and fist-pumping song for its era, this song peaked at 39 on the US Rhythmic Mediabase.
Love A Loser (feat. G-Eazy) debuted on August 4, 2017, and shocked many fans after Cassie had taken a four-year hiatus from music, but still sounded as good as she did when her 2013 mixtape, Rocka Bye Baby, was released.
The Boys (with Nicki Minaj) was released on September 13, 2012, and was the perfect mix of Cassie's R&B-pop style with Nicki Minaj's hip-hop flavor. The song peaked at 14 on the US Billboard Bubbling Under Hot 100 Singles and number 41 on the Hot R&B/Hip-Hop Songs chart. This vibrant video stayed on the 106 & Park countdown for weeks and weeks – and the girls were always boppin' to it – and still are.
Addiction by Ryan Leslie (feat. Cassie and Fabolous) was a steady, electric mix of hip-hop and R&B that was released on July 7, 2008. The chart-topping collaboration peaked at no. 15 on the US Billboard Bubbling Under Hot 100 Singles, and number 35 on the Hot R&B/Hip-Hop Songs chart. "Addiction" has since been sampled by Kid Cudi, Wiz Khalifa, and others in the industry, so clearly we're not the only ones that are addicted to this hit. Did you know that the famed producer and songwriter discovered Cassie back in 2004?
Must Be Love (feat. Diddy), which was released for digital download on April 14, 2009, was one of Cassie's most notable hits while signed to Bad Boy Records, this one being with the original Bad Boy himself. An original in its own right, "Must Be Love" was sampled by numerous artists from Trey Songz to J. Cole and Busta Rhymes, and peaked at 56 on the Hot R&B/Hip-Hop Songs chart.
Is It You (from 'Step Up 2: The Streets') was released on the Step Up 2 soundtrack on November 13, 2007, and peaked at 10 on the UK Hip Hop/R&B charts. A romantic song about a mysterious love interest, Cassie's song was not only in the movie, but the singer starred in the franchise's sequel as Sophie Donovan, a dance student at Baltimore's Maryland School of the Arts and Chase's ex-girlfriend who later falls in love with Moose.
Don't Play It Safe was a soulful song over a KAYTRANADA-produced beat that was released on December 22, 2017, and was teased at the end of Cassie's short film in October of the same year.
About Kyla L. Wright: Kyla L. Wright is a contributing writer at Girls United and was born and raised in Detroit, Michigan. She is a proud graduate of Hampton University and Syracuse University and her beats include opinion, entertainment, sports and lifestyle.