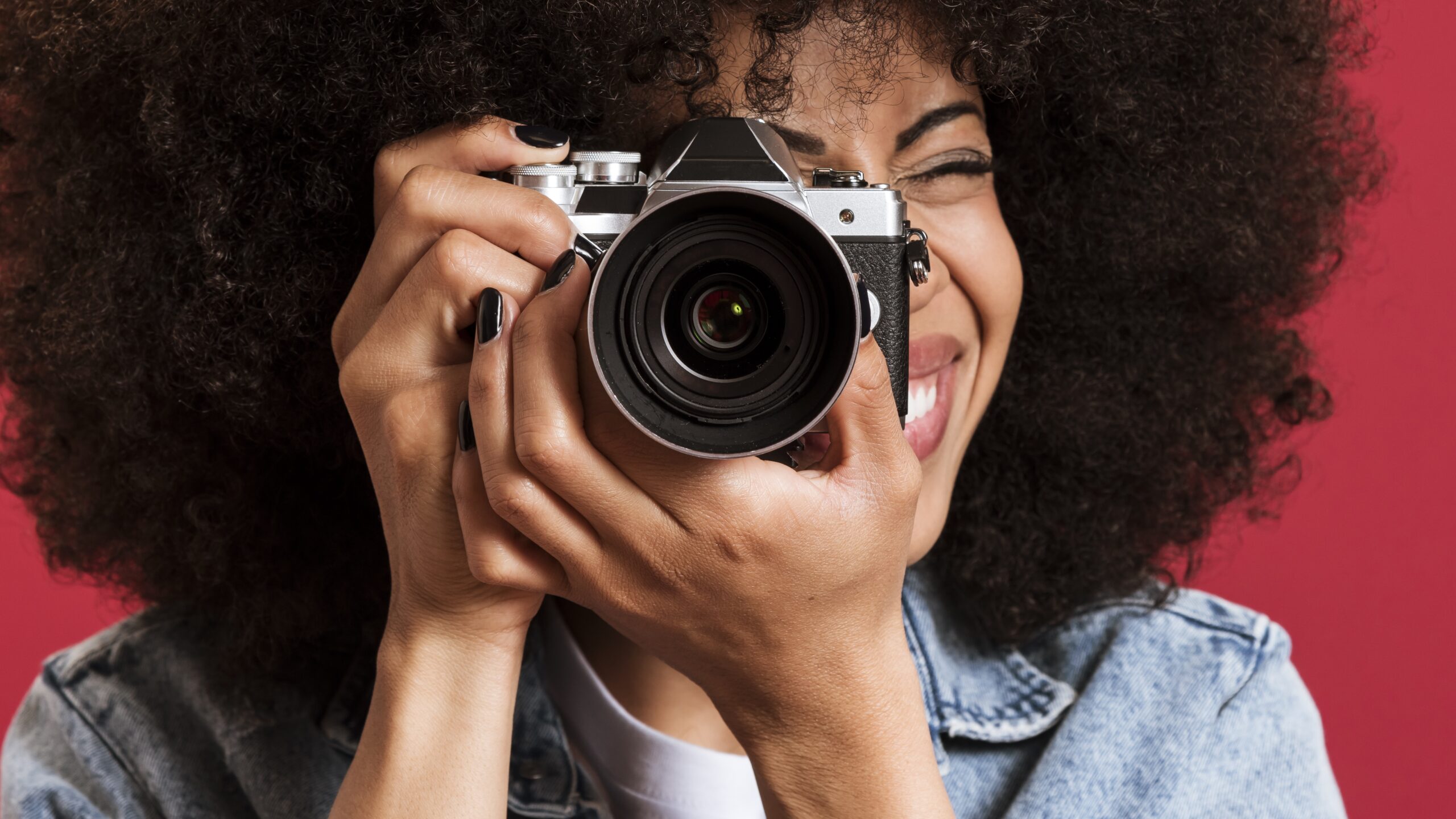 8 Black Photographers That Capture The Dopest Content
August 19 marks National Photography Day.
Photography is a field that has long been dominated by an apparent lack of diversity both in front and behind the camera. Today – and more than ever – creatives are changing the narrative when it comes to the representation of the Black community. From intimate slices of life to high fashion editorials, we've rounded up the photographers you should be following for inspiration. Whether you want to discover successful creatives in the field or are looking to get inspired for your own art, find our selection of talented photographers below.
Raven Varona
Born and raised in the Bronx, NY, Raven Varona started her career shooting concerts and events. Today, she photographs magazine covers and celebrity portraits. In 2019, she was nominated for an IHeartRadio Music Award for Favorite Tour Photographer following her work on Beyoncé and Jay-Z's tour. Varona recently launched Best Side Foundation to expose low-income youth to photography. She also volunteered at a school for picture day in New York City, as reported by Teen Vogue.
Imani Aldridge
Based in Atlanta, GA, Imani Aldrige is a product photographer and a brand social media content creator. She started her career by sharing her love for beauty, fashion, and lifestyle on a blog. It led her to launch her own photography business. Aldrige has collaborated with beauty brands such as Gisou and Glossier, as well as with luxury fashion houses Tom Ford and Gucci.
Ally Green
A Houston, TX native, Ally Green highlights Black beauty and power through photography. Now based in Los Angeles, CA, she has photographed celebrities for magazines such as Teen Vogue and Forbes and has worked with brands like Nike and Dior.
Tyler Mitchell
Tyler Mitchell is both a photographer and a filmmaker. In 2018, he became the first Black photographer to shoot a cover for Vogue US by capturing Beyoncé for the September issue. Originally from Atlanta, GA, he is inspired by the pastoral and domestic scenes of his youth. He shoots covers for magazines around the world and his work is included in The Smithsonian National Portrait Gallery's permanent collection.
Kennedi Carter
Hailing from Durham, North Carolina, Kennedi Carter's work focuses on Black beauty and overlooked experiences such as Black love, motherhood, community, and trauma. She also worked in editorial for magazines such as Essence, Vanity Fair, and The New York Times.
Yolanda Hoskey
Yolanda Hoskey's photography is an ode to melanin. Her goal is to challenge social norms and shift the narrative when it comes to Black art. She describes her work as "a little creativity mixed with a little ghetto" as a reference to her upbringing in East New York. 
Breyona Holt is a photographer and the founder of Exquisite Eye Studios, a platform highlighting creators and aimed at creating community. Raised in Atlanta, GA, Holt is also a cinematographer and creative director for the music videos of artists like Normani and Childish Gambino. She has worked with brands such as Fenty Beauty, Nike and Tiffany & co. 
Sophia Wilson
Based in New York City, Sophia Wilson is both an editorial and commercial photographer. She has created shoots for publications such as Vogue, i-D and The New Yorker, and for brands such as Instagram, Google, and Opening Ceremony. She shoots photographs that are both intimate and high in color. Wilson will be featured in Hulu's upcoming series The Come Up, which follows cultural changemakers in New York.
About Kyra: Kyra Alessandrini is a news writer at Girls United and a freelance journalist. Her work has appeared in publications such as Time, The Hollywood Reporter, InStyle, and Elle. Born in New York and raised in Paris, France, she is passionate about culture, street photography, and travel.