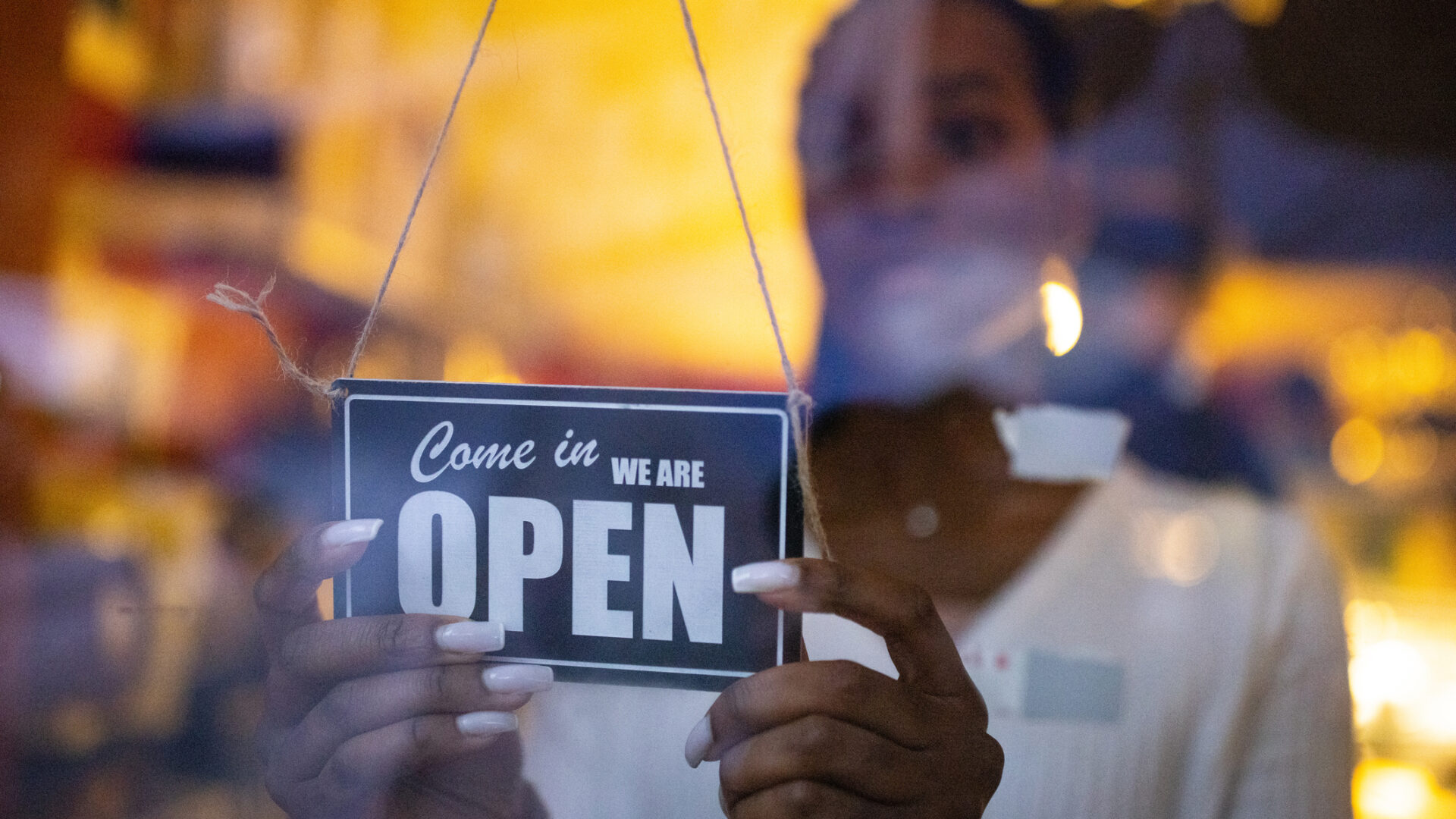 Black-Owned Businesses To Support For The Holidays
We're ready to spend our coins!
Spending money with Black-owned businesses is essential all year round, but ensuring these businesses receive Black dollars is at an all-time high for the holidays. Shopping at places made for us and by us makes it an even better experience because we know the items are made with Black people in mind.
For the last week of National Entrepreneurship Month, we decided it's essential to shop with brands that highlight our wants and needs as consumers. The number of Black-owned businesses has skyrocketed since the 2020 pandemic, and it's only right to continue to spotlight some businesses that have us ready to slay. Here are some of our picks for businesses to spend coins with.
Hanifa
It always feels good to have luxury clothes made for Black women in all shapes and sizes. Hanifa pushes the boundaries with quality items and timeless pieces like dresses, coats, and boots.
Topicals
Skincare is always important, especially for those with sensitive skin. Topicals are a brand that focuses on the skin of Black people and has products that cater to various skin types that create natural and effective results.
Telfar
We all want to be in our bag, especially in our Telfy! A brand like Telfar has taken off tremendously for its quality bags that sell out instantly, so it's only fitting to ensure you get your hands on a bag that lasts forever.
Forvr Mood
Who doesn't want that cozy candle feeling around the holidays? Forever Mood is a luxury candle brand that gives customers various options of how they want their environment to smell, whether sweet, cozy or fresh. They have it all.
Plant Economy
For all the plant parents out there, Plant Economy is the place to create the perfect home for your plants with their ceramic planters that have meaningful quotes and affirmations to pour into any plant you want.
Naturalistas
This could be for your sibling, cousin or even your inner child. Naturalistas is the first natural hair fashion doll line in stores such as Target, Walmart and Amazon. These dolls are the perfect gift for little Black girls worldwide to see themselves in the toys they play with.
Mielle Organics
For Black women, haircare in the winter months is vital. Mielle Organics haircare line is the perfect place to buy products with moisture and supplements that protect your hair when it gets cold outside.
Creased
This luxury unisex shapewear brand is perfect for those looking for comfy and relaxing holiday apparel.
NaturAll
There's nothing better than freshly served hair products made with the proper nutrients to make your hair thrive. NaturALL has everything from shampoo to deep conditioners to provide hair TLC.
Crown & Clover
For those obsessed with jewelry, Crown & Clover has your back with affordable dainty pieces that could bring any outfit together.
Karmen's Kitchen Care
Karmen's Kitchen was birthed from love when she realized Black skin was not always the main priority regarding skincare, so she decided to change that with her plant-based products.
Buttercreme Beauty
The winter season is always crucial for those with sensitive skin. With Buttercreme Beauty, this brand allows customers to experience skincare products that cater to and nurture our skin while smelling the holiday scents like sugar cookies, peaches, and cream.
Belle Business Wear
For the corporate baddies, this is the place to serve looks as you walk into your office to handle business.
Brooklyn Tea
What better way to upkeep your health and wellness than with Brooklyn Tea? This brand educates and nourishes customers with information about the health benefits of their tea while physically sustaining their bodies.
Glam Goodiez
The holiday season has begun, and we all know the importance of festive nails. Glam Goodiez has everything you need for an immersive nail experience.