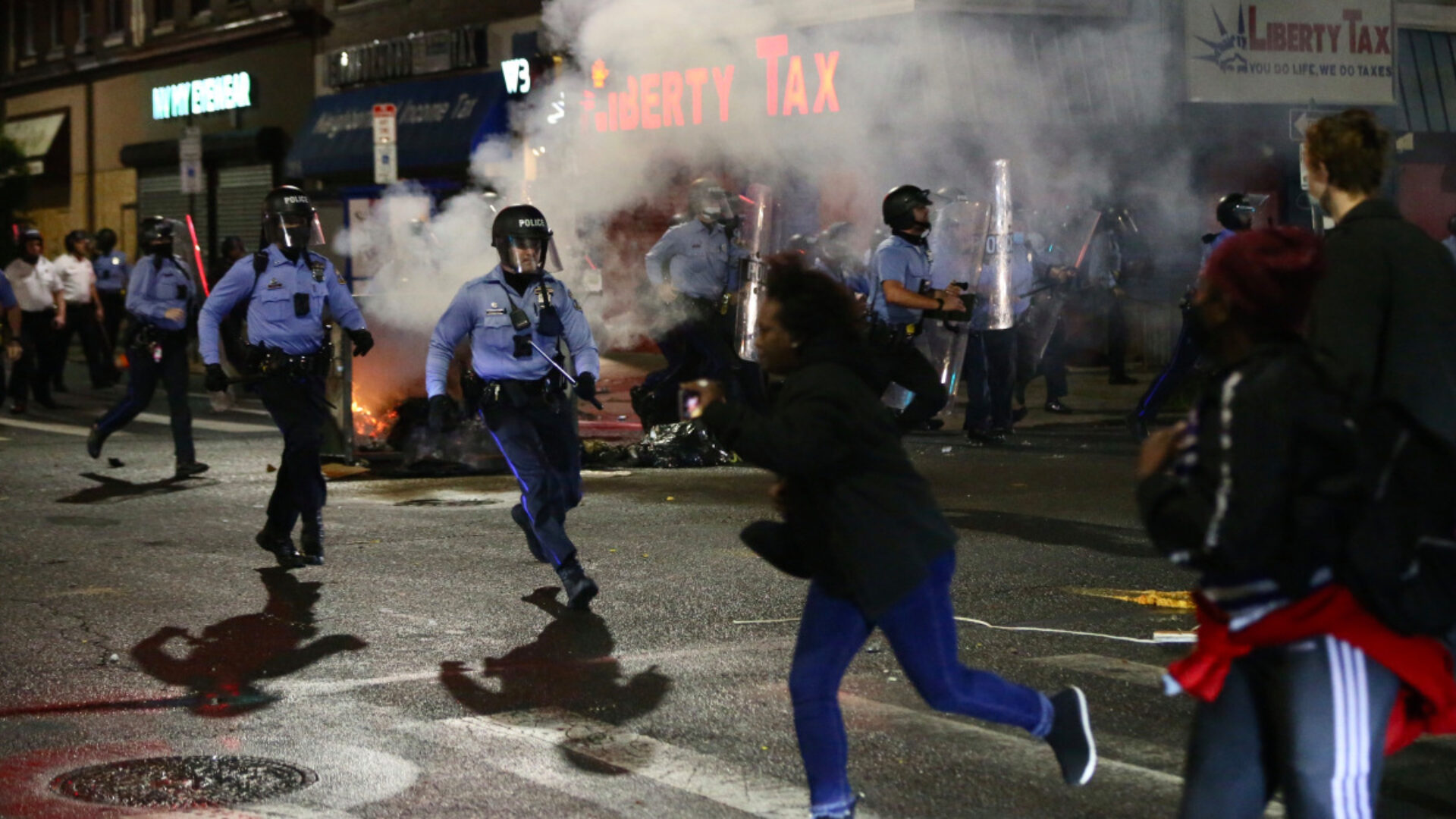 Protests Sparked Following Police Shooting Of Mentally Ill Black Man In Philadelphia
His name was Walter Wallace Jr. and officers shot him over 10 times.
On October 26, a 27-year-old mentally ill man identified as Walter Wallace Jr. was shot over 10 times by Philadelphia police officers. The man's father, Walter Wallace Sr., said that his son struggled with mental health issues and that police officers could have used a taser to detain his son. The exchange was captured on camera.
Wallace was seen standing by his mother apparently holding what appears to be a knife. The mother tried telling police Wallace Jr. was her son and few eye witnesses in the neighborhood urged officers to put their guns down as they knew who he was and how he typically behaves. Sergeant Eric Gripp told reporters that Wallace advanced towards the two unidentified officers after being told to drop the weapon, and they proceeded to shoot shortly after.
The killing sparked protests at Philadelphia's Malcolm X Park almost immediately after, which resulted in a stand off between protestors and police officers. 10 officers sustained minor injuries after being struck by various projectiles, such as rocks and bricks, as the protest lasted well into early Tuesday morning.
Both police officers who shot and killed Wallace have been taken off of street duty pending an investigation, where Sgt. Gripp says they will review the body camera footage.