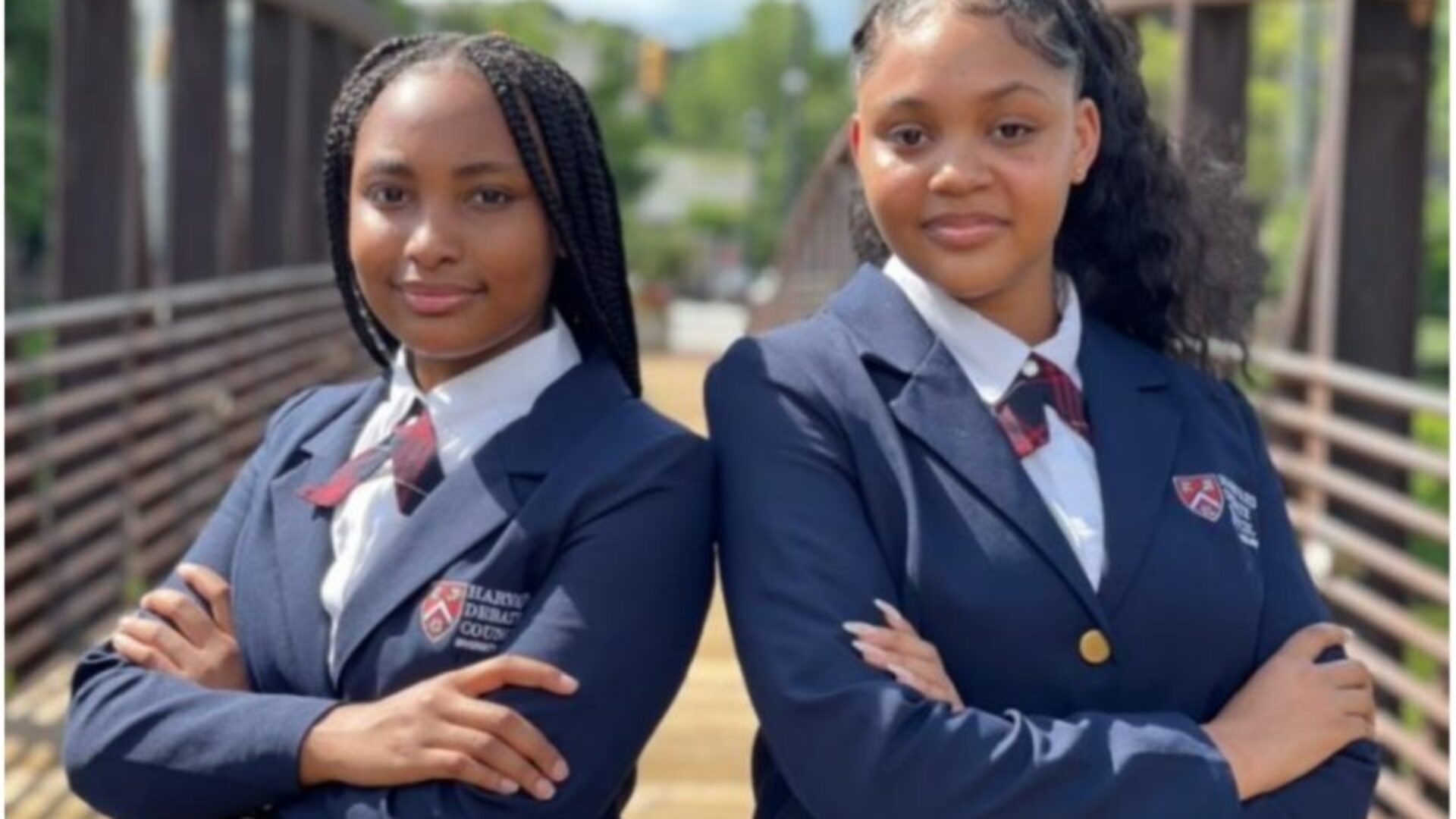 #BlackGirlMagic: First-Ever Black Girl Pair Wins Harvard's International Debate Competition
Jayla Jackson and Emani Stanton have made history.
Academic history has been made and unsurprisingly, it's in the hands of two young Black women with an undefeated record. Jayla Jackson and Emani Stanton have made history as the first-ever Black girl duo to win Harvard's international debate competition against over one hundred debaters from around the world. Harvard's Diversity Project took to Instagram to announce the news.
Harvard Debate Council's program is described as "unstoppable," by Global News Lead, and for the fourth year in a row, they didn't disappoint.
This year, the two Atlanta teens secured the fourth consecutive championship with an undefeated 10-0 report. According to Global News Lead, the subject of debate was, "Resolved: The North Atlantic Treaty Group ought to considerably improve its protection commitments within the Baltic States."
Jackson, 16, is a rising junior at Holy Innocence Episcopal Faculty, and Stanton, 17, is a rising senior at North Atlanta Excessive Faculty. Both are currently members of of the Atlanta-based Harvard Range Undertaking. The initiative is led by Harvard's award-winning debate coach and writer Brandon P. Fleming, who celebrated Jackson and Stanton on Twitter.
"We did it again!," Fleming tweeted in all caps followed by trophy emojis and using the #BlackGirlMagic hashtag. "Our 4th consecutive championship was brought home by Jayla & Emani with an #UNDEFEATED record, becoming the FIRST EVER Black girl duo to win Harvard's international debate competition against over one hundred debaters…"
Photo Credit: Harvard Diversity Project/Black Enterprise