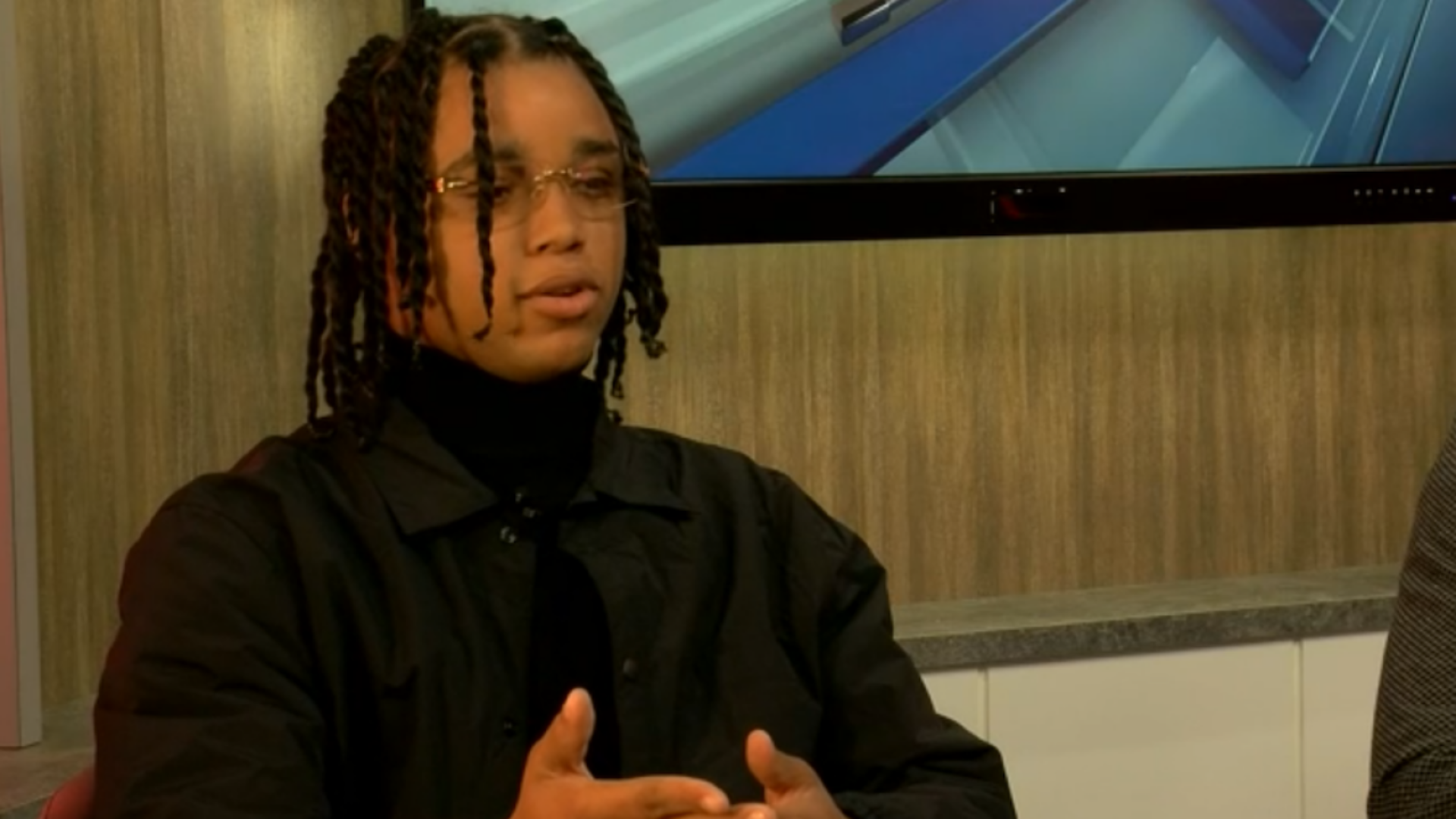 A Black FedEx Driver Says He Was Shot At By Two White Men While Delivering Packages
D'Monterrio Gibson says he does not believe the police are taking the investigation seriously.
D'Monterrio Gibson, 24, was in uniform and got back to his truck after dropping off a package for FedEx around 7 p.m. CST on January 24, according to NBC News. As he left the driveway, someone in a white pickup truck tried to cut him off. "At that point my instincts kick in, and I swerve around him as he (is) trying to cut me off to avoid getting stuck in the neighborhood," Gibson told CNN.
The 24-year-old swerved around the truck before encountering a second man standing in the middle of the road, a gun pointed at the van and mouthing him to stop driving. Gibson hid behind the steering wheel as he swerved around the man. According to a police report, he heard "at least five shots and heard the bullets hitting the van." The pickup truck chased him all the way to an interstate, Gibson said. 'They essentially just chased me out of the city," he told CNN.
On February 1st, two white men were arrested and released by the police. Gregory Charles Case, 58, is charged with conspiracy and is the suspected pickup driver. His son Brandon Case, 35, is charged with aggravated assault.
The case bears striking similarities with the February 2020 attack perpetrated against Ahmaud Arbery in south Georgia. "That's why I feel it's my responsibility to speak up," Gibson told CNN. "Because Ahmaud Arbery didn't survive to speak up for himself, so I want to take that upon myself to do that for me and him as well."
Gibson filed a police report the day after the incident and was accompanied by one of his managers. Nonetheless, he says he was told to run the same route the day after.
"As soon as I was done filing a police report, they put me back on the same route. I did that for like a day or two until I started having real bad anxiety attacks, and I just couldn't do it anymore. I asked them for some time off, which I do have, but it's unpaid," Gibson told CBS. On February 11, it was announced that FedEx had reinstated his pay.
FedEx replied in a statement, saying that "FedEx takes situations of this nature very seriously, and we are shocked by this criminal act against our team member. … The safety of our team members is our top priority, and we remain focused on his wellbeing. We will continue to support Mr. Gibson as we cooperate with investigating authorities."
The suspects weren't arrested for 8 days following the incident. Carlos Moore, one of Gibson's attorneys, told CBS he wants the charges to be upgraded to attempted murder and wants the FBI to investigate the case as a potential hate crime. "If the roles were reversed, and he'd done this to them, he would have been immediately arrested for attempted murder and gone to jail that same night," Moore said. "He wouldn't have been allowed to wait a week to turn himself in."
This could still happen as the case is set to go through the grand jury. Brookhaven Police Chief Kenneth Collins told CNN that the FBI came to his office to pick up the case file. The FBI in Jackson, Mississippi, also told the outlet that it could not confirm if the case was under investigation because of bureau policy.