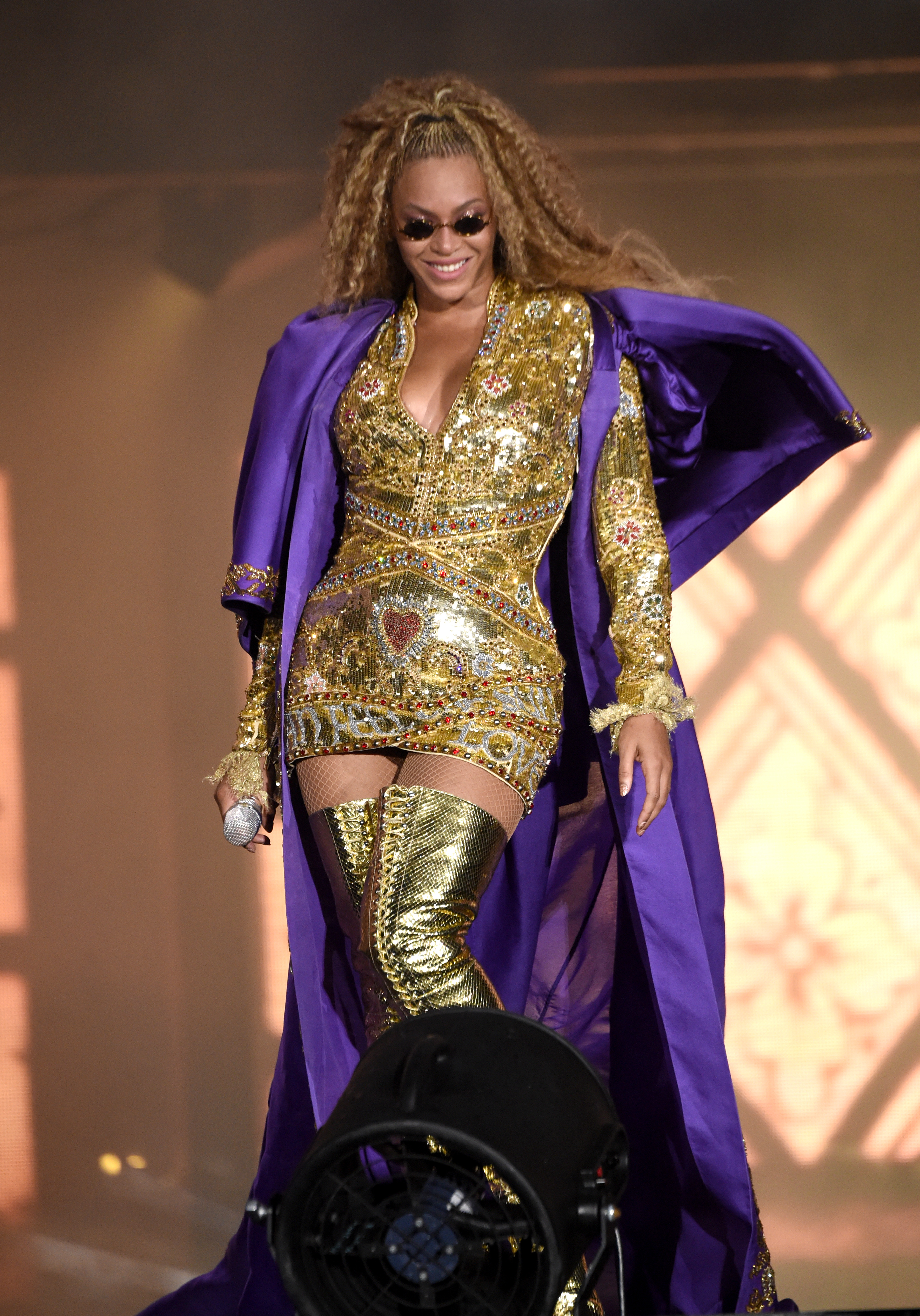 Yes, Beyoncé Sees Your Memes
We're not getting a Formation Tour DVD. Sorry.
For her January 2020 cover story with Elle, Beyoncé touched on motherhood, award show snubs, self-care and her forthcoming Ivy Park collaboration with Adidas. The "Formation" singer also spoke on a few inside jokes and memes that only true Hive members would understand. She commented on fans' deep desire for a Formation World Tour DVD (it's not happening), an alleged secret Snapchat account, and of course, KeKe Palmer's "sorry to this man" meme. We stan a cultured queen.
We compiled a list of a few times Beyoncé acknowledged our tweets, haters' sly digs, and fans' humble requests.
1. The Formation World Tour t-shirts.
2. Y'all haters are so corny with that illuminati mess. Stop playing with Beyoncé.
4. Queen Bey is not giving us her Snapchat. Sorry to us fans.
4. She genuinely loves whales!
5. Never forget the hoodie with blurry files on it.
Photo credit: Getty Images