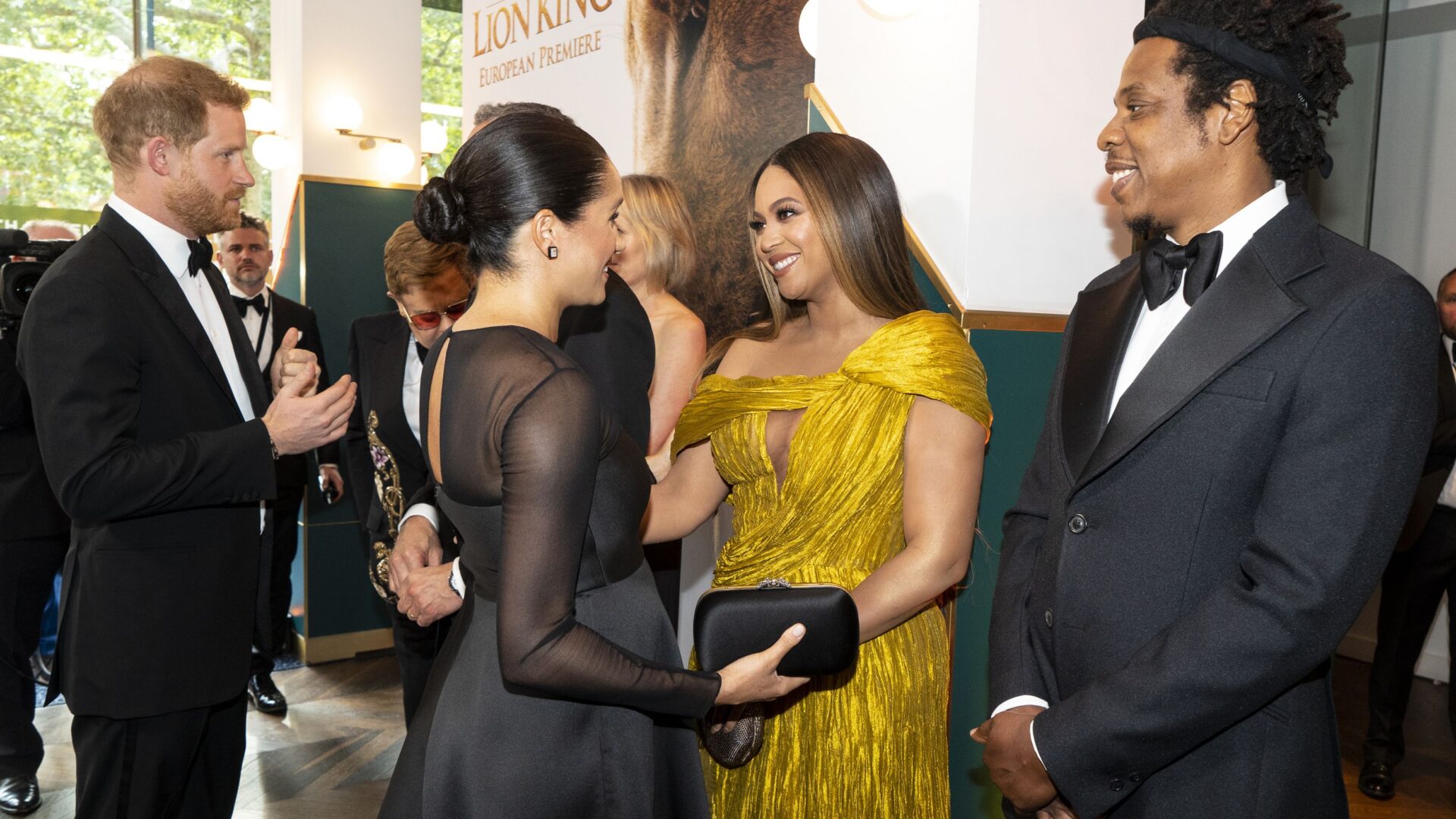 Serena Williams and Beyoncé Offer Support For Meghan Markle
Meghan received tons of social media encouragement from fans and celebrity friends following her CBS interview with Oprah Winfrey.
Beyoncé showed her support for Meghan Markle following the bombshell tell-all interview with her and Prince Harry, moderated by Oprah Winfrey on CBS this Sunday, which detailed their royal exit . On the homepage of her website, the Lion King star wrote a personalized message for The Duchess of Sussex, which read the following:
"Thank you Meghan for your courage and leadership. We are all strengthened and inspired by you."
Markle and Beyoncé previously met at the 2019 premiere of The Lion King, from which the lead actress and singer pulled the photo for her homepage. Beyoncé and Jay-Z, who was also present to meet Markle and Prince Harry, also showed Markle love during their virtual acceptance for the 2019 BRIT Awards.
Living tennis legend Serena Williams also showed support for her "selfless friend" following the CBS interview, who teaches her "every day what it means to be truly noble." The 23-time grand slam winner continued to express her condemnation for institutionalized racism and sexism, which she has experienced throughout her career as a public figure.
"We must recognize our obligation to decry malicious and unfounded gossip," the tennis star sympathized. "The mental health consequence of systemic oppression and victimization are devastating, isolating and all too often lethal."
As previously reported by ESSENCE, a statement has been released on Queen Elizabeth's behalf to address Markle's state of mental health including suicidal ideation, being denied assistance and "concerns and conversations about how dark [Archie's] skin might be when he's born." Though the couple opted out to reveal the name of the family member, Winfrey made clear in an interview with CBS This Morning that it was neither Queen Elizabeth nor Prince Philip.
"The whole family is saddened to learn the full extent of how challenging the last few years have been for Harry and Meghan," read the statement, according to PEOPLE. "The issues raised, particularly of race, are concerning. While some recollections vary, they are taken seriously and will be addressed by the family privately."