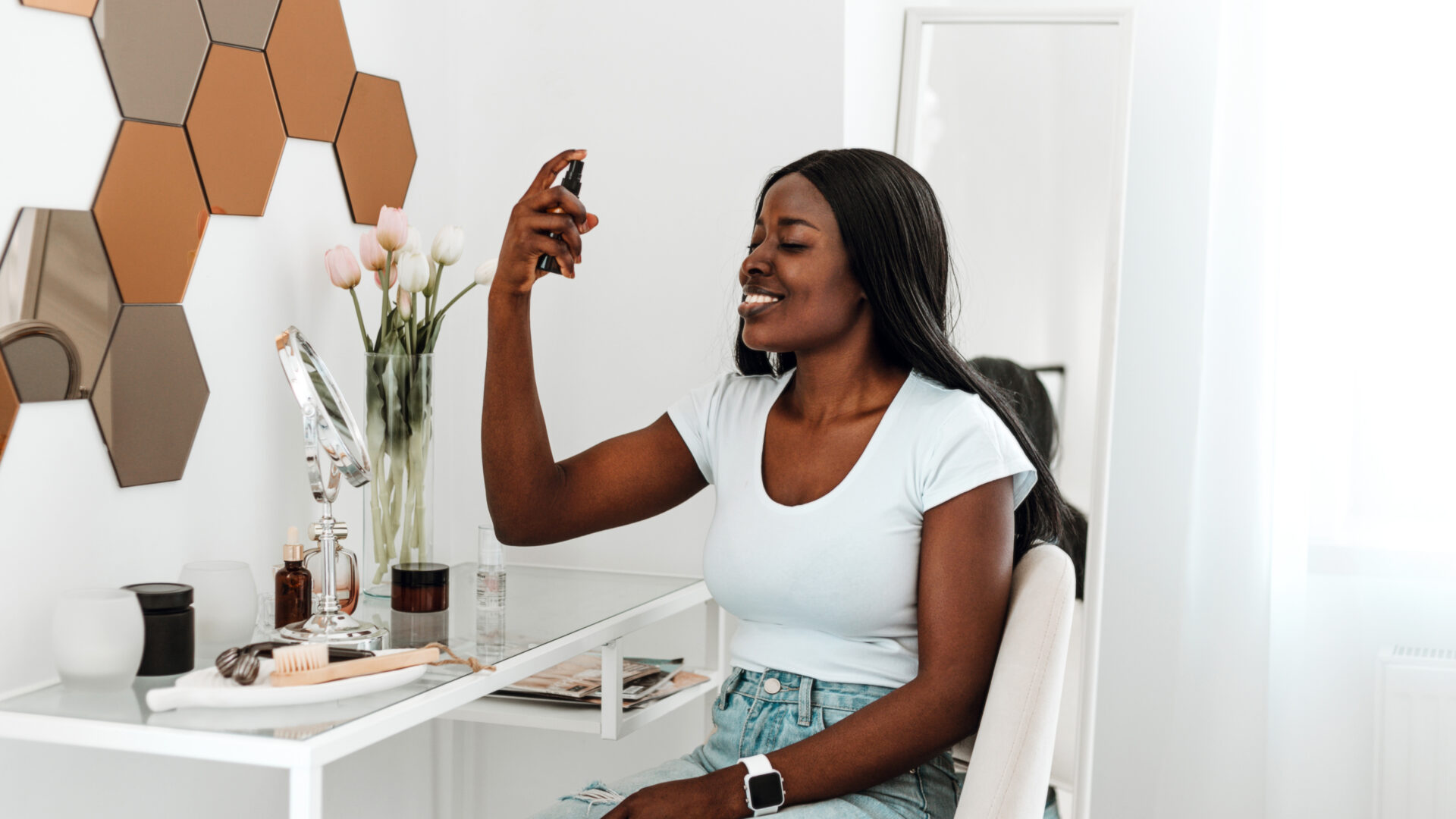 The Best Settings Sprays For Summer
From designer to dupes, your makeup will be unmovable
You watch hours of tutorials, buy a bunch of recommended products, then attempt to do the same makeup look as your favorite Youtuber.
When you finish, you think to yourself, 'I did a pretty good job,' and now you're super confident heading out with your girls. After commuting to the meeting spot, waiting in lines, and talking to random people– the heat is getting to you, and you can feel your makeup melting away. 
Instant frustration.
With Summer in full swing, every person who beats their face wants to beat that feeling. That's the reason buying a solid setting spray is essential.
We've scoured Tiktok and sampled your favorite brands to determine which setting sprays would work best for you. 
ELF
Stay All Night Micro-Fine Setting Mist
Refreshing. That's the first word that comes to mind after spraying this mist. Not only is it the most affordable, long-lasting mist– it feels good on your face. If you're looking for a quick pickup at your local drugstore that gets the job done, this setting spray will do it!
One Size 
On 'Til Dawn Mattifying Waterproof Setting Spray
This product lives up to its name! The viral, On 'Til Dawn is the go-to for many TikTok influencers. It's proven to keep a beat face intact through any circumstance. Creators have tested it in the pool, through sweating at the club, festivals, and more– the results are the same; no smudging or melting. This formula is on the pricier side, so it's an investment but well worth it if you plan on being outside this Summer. Be prepared for a strong scent as it is infused with alcohol variations to get such a strong grip.
Makeup Revolution
Superfix Misting Spray
The girlies are raving over this one! It will definitely hold you down this Summer. It's known as the 'On 'Til Dawn dupe,' so if you're looking for similar results at a lower price, the Superfix Misting Spray may be for you. It says it has a matte finish, but there's a slight glow. This spray also has an aloe scent to offset the strength of the other ingredients unlike On 'Til Dawn.
Charlotte Tilbury
Airbrush Flawless Setting Spray
You won't need touch-ups after using this setting spray. If you have oily skin, this product may be in your best interest since it's oil-free. It also has a glow finish and not a matte finish. The girls who love natural looks are giving it so much praise! 
The Beauty Crop
Glow Milk Seal & Set Mist
Hydration was the priority of The Beauty Crop when creating their setting spray. The product is infused with rose water, hyaluronic acid (great for moisture), and niacinamide (reduces inflammation). The girlies call it a 'Charlotte Tilbury dupe,' so if you're looking for a strong stay at almost half the price that will moisturize your skin, this may be the one for you!
About the author: Shelby Denise Smith is a full-time Social Media Editor and part-time Freelance Writer. She loves writing about news, wellness, and beauty and hosting impactful conversations with influencers and experts on those subjects.