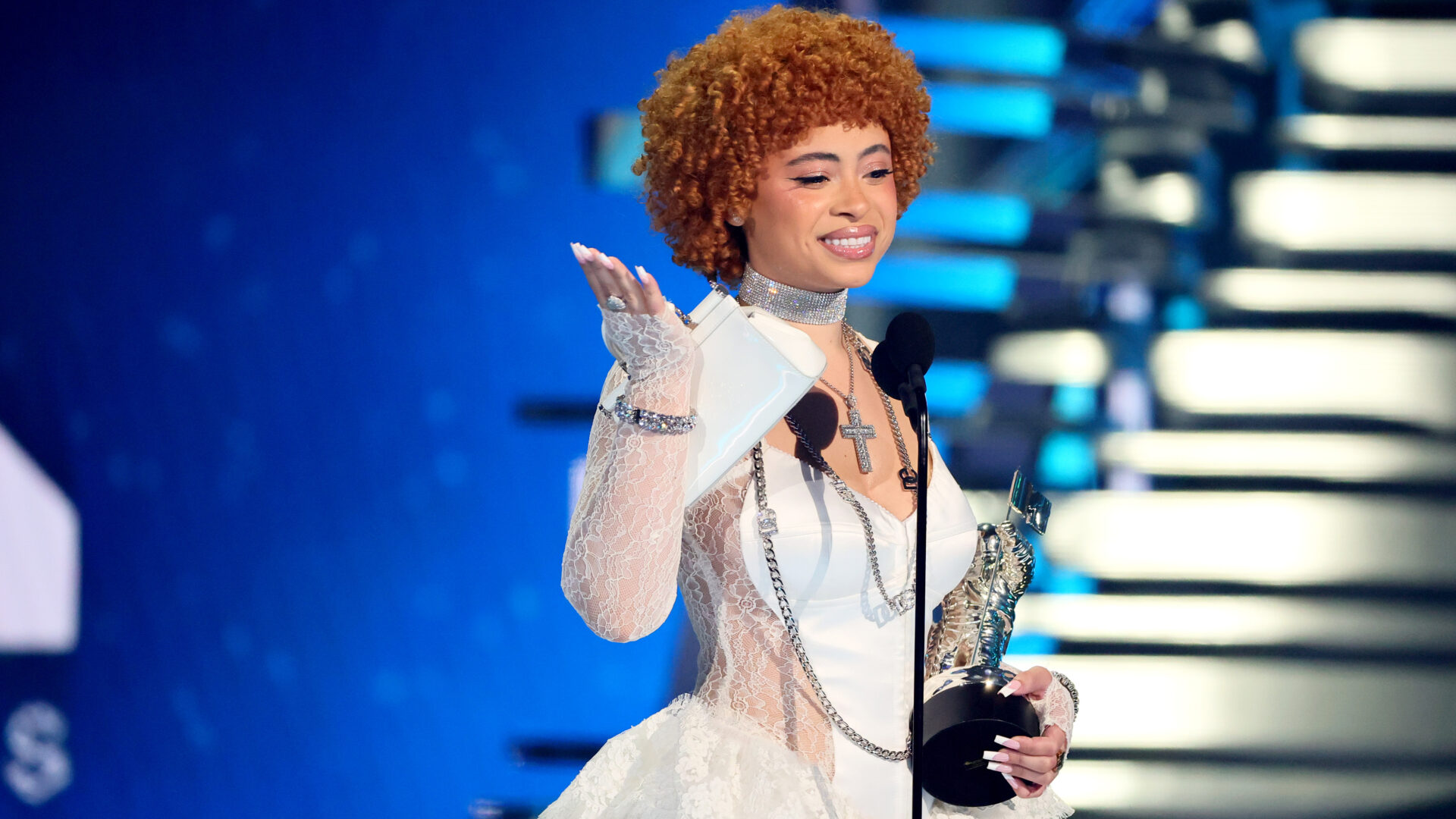 Here Are The Best Moments From The 2023 MTV VMAs
Did your fave make it on the list?
The 2023 MTV VMAs was another star-studded moment at the Prudential Center in Newark, New Jersey. Hosted by Nicki Minaj and showcasing epic performances, the entire night had everyone talking on Twitter.
With millions of tweets, stans showed up for their faves, and commentators gave their opinions on the hits and misses of the night. The major winner of the night was Taylor Swift, sweeping Video of the Year, Song of the Year, and Best Pop, Best Direction, Best Cinematography, and Best Visual Effects.
Along with a major sweep, the VMAs also introduced a new category for Best Afrobeats. Nigerian artist Rema won the first award for his song "Calm Down," featuring Selena Gomez.
Through so many stellar moments on the stage, we created a list of our favorite moments at the 2023 MTV VMAs.
Read 'Here Are The Best Dressed Zillennials At The 2023 MTV VMAs'
Cardi B And Megan Thee Stallion Perform "Bongos" Live
Even though we're wrapping up the summertime, we couldn't close it out properly without seeing our favorite duo hit the stage together again. Cardi B and Megan Thee Stallion gave us a fiery performance of their sophomore single "Bongos," filled with fun choreography and cocky lyrics galore.
Doja Cat Brings In The Scarlet Era
Doja Cat is solidifying her performance style one award show at a time. She stepped out, giving her fans a sexy teacher look while performing her hit singles "Attention," "Paint The Town Red," and "Demons." Each segment of the song represents where she is mentally for her newest album, Scarlet.
Nicki Minaj Debuted New Music From Pink Friday 2
Nicki Minaj hosted the 2023 MTV VMAs, so it was only suitable for the emcee to perform her newest single, "Last Time I Saw You." Still, in true Nicki Minaj fashion, she surprised her Barbz with a sneak peek of her new song from Pink Friday 2 that sent fans into a frenzy online.
Diddy Takes Home The Global Icon Award
Diddy received the Global Icon Award for his contributions to hip-hop culture and gave his OG fans a taste of his classic hits and the new ones. The rapper created a nostalgic moment with memorable cameos from Yung Miami, King Combs, and Keyshia Cole.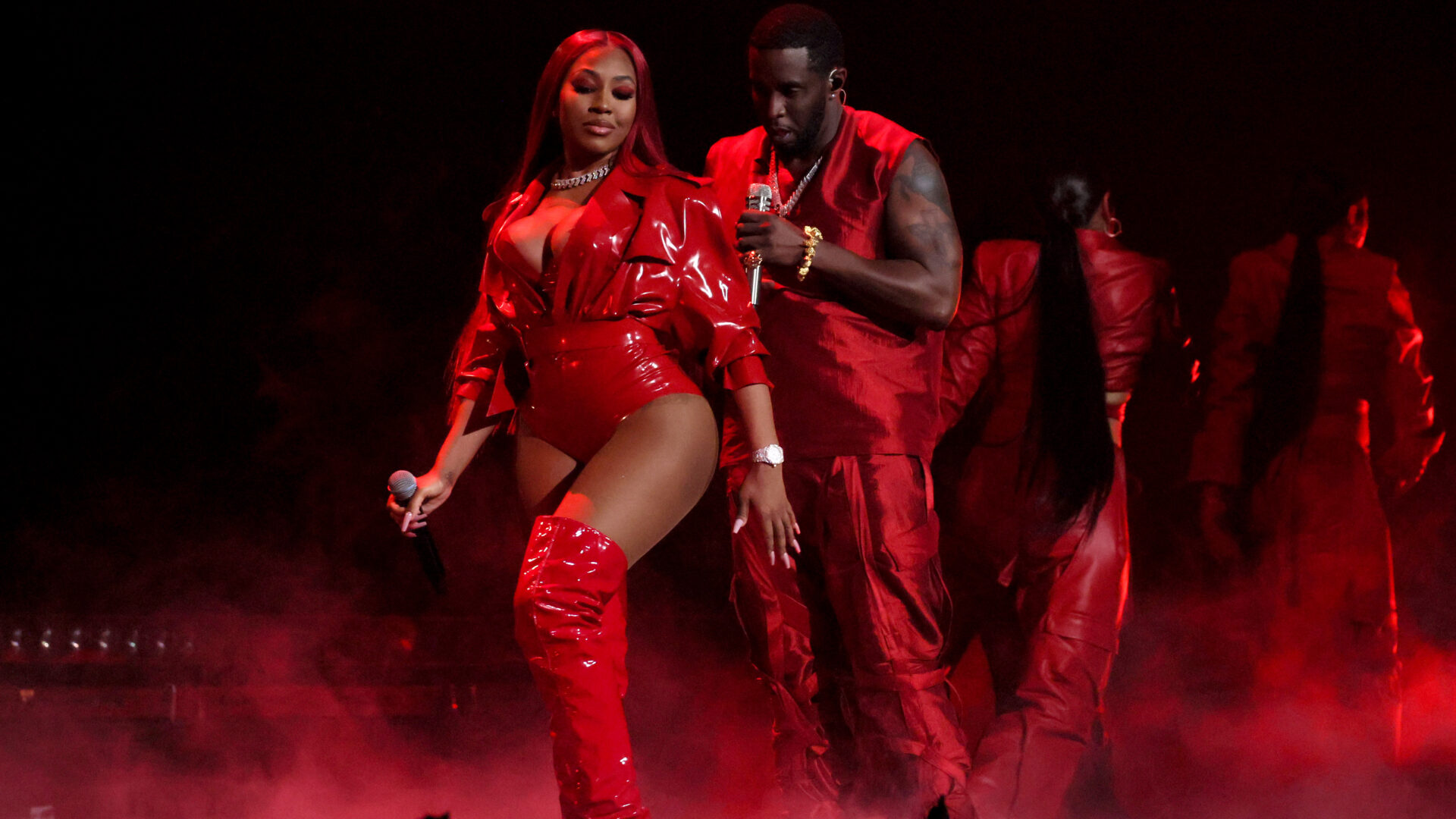 NEWARK, NEW JERSEY – SEPTEMBER 12: (L-R) Yung Miami and Diddy perform onstage at the 2023 MTV Video Music Awards on September 12, 2023 in Newark, New Jersey. (Photo by Dia Dipasupil/Getty Images)
The Hip-Hop 50 Anniversary Celebration
As we celebrate hip-hop on various platforms, it's good to see and hear some of our favorite tracks from the past and present. Fans watching the MTV VMAs experienced a timeline of songs from Run DMC to Nicki Minaj and Lil Wayne, reminding us of our core hip-hop memories.
Ice Spice Wins Best New Artist Category
Just a year ago, Ice Spice went viral for her song "Munch," Now she's officially MTV's Best New Artist. The Bronx native thanked God, her munchkins, and her hometown for such a monumental moment in her career.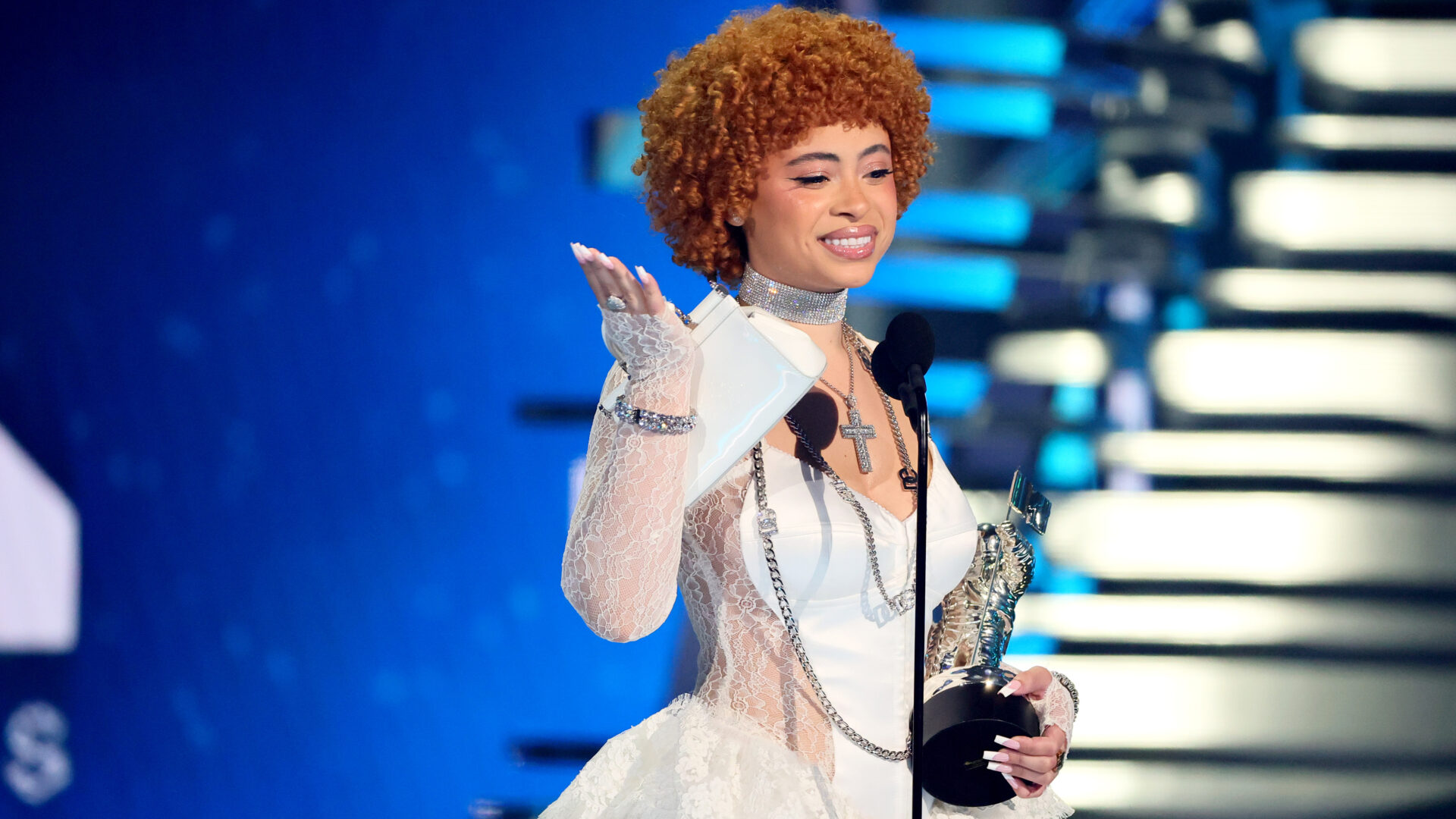 NEWARK, NEW JERSEY – SEPTEMBER 12: Ice Spice accepts the award for Best New Artist onstage during the 2023 MTV Video Music Awards at Prudential Center on September 12, 2023, in Newark, New Jersey. (Photo by Theo Wargo/Getty Images for MTV)
About Kenyatta: Clark Atlanta University and Medill School alumna Kenyatta Victoria is the Girls United writer covering everything from news, pop culture, lifestyle, and investigative stories. When not reporting, she's diving deep into her curated playlists or binging her favorite comfort shows.