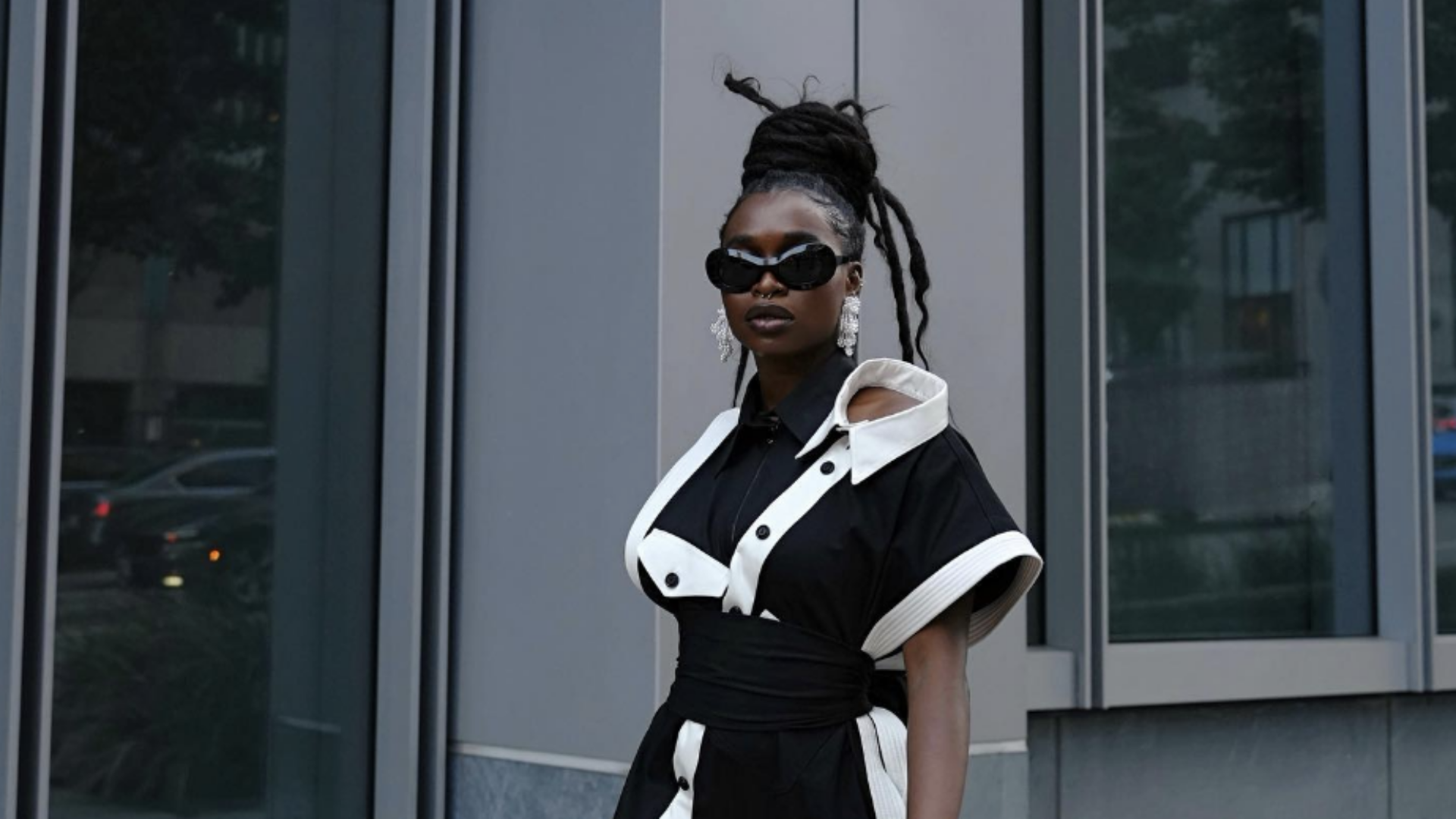 The Best Dressed Black Creatives On Instagram This Week 
Our online fashion favorites from October 21 – 27
While we eagerly anticipate the Halloween ensembles of this year, let's explore some fashion-forward outfits from a handful of our favorite creatives. From homecoming festivities to tropical getaways, they have a variety of destinations on their agenda, and their outfits always match the occasion.
Layering skirts and pants has gained popularity among individuals lately. Last week, two featured artists demonstrated their unique take on the trend. Recently, aspiring stylist Chayne showed us her interpretation of the pairing by utilizing a double-layered skirt over a classic pair of jeans.
The cozy season is approaching! It is the perfect time to experiment by elevating your favorite comfy combination. Consider slipping into a classic gray sweatpant married with your favorite sneaker and graphic tee like designer Hugo Mendoza. Alternatively, you can achieve a chic appearance by choosing a coordinating set and elevating its allure with the inclusion of boots.
Opting for an all-black outfit is the surefire way to guarantee a fly look. Whether you select a timeless little black dress or a matching set like creatives Corey Stokes and Justice Williams. Incorporate various textures and materials to transform your dark-themed outfit into a true head-turner.
Are you returning to your alma mater for this year's homecoming? Style up the look of your Greek or school paraphernalia by taking inspiration from stylists Dex Robinson and Rick. Make sure you have all your finest outfits ready for your return home.
Let's be honest; Instagram can be the best place to find your next outfit. There is nothing wrong with grabbing a little inspiration from the Internet, and these creatives brought the best style this week.