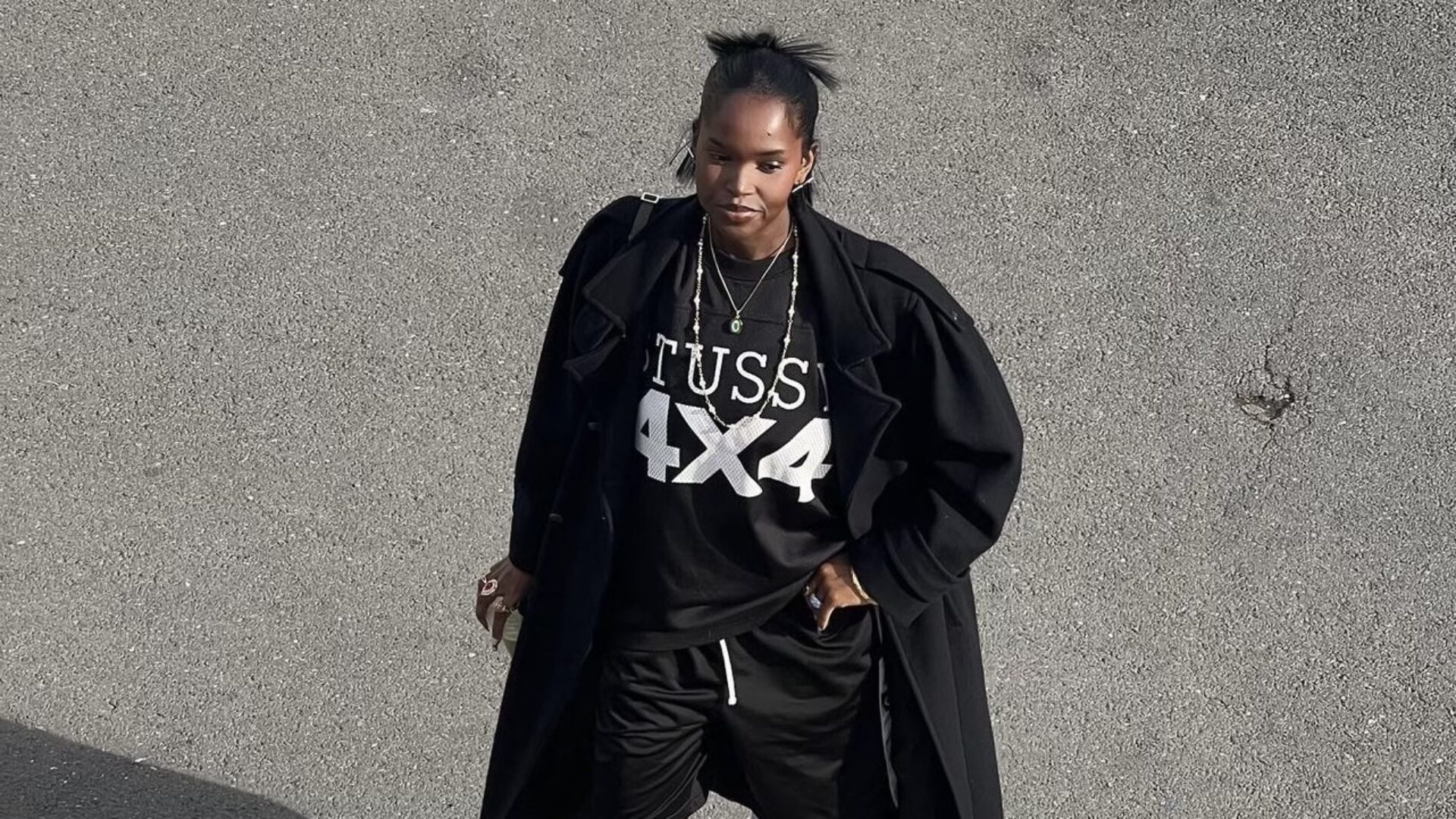 Best Dressed Black Creatives On Instagram This Week
Our online fashion favorites from October 14 – 20
From drizzly London to sunny Los Angeles and all areas in between, Black creatives showcase their finest autumn attire, ideally tuned to their local weather. Whether it involves confidently flaunting a sweater dress without additional layers or including long socks in your boots for added coziness, find inspiration from these well-dressed individuals.
UK-based stylist Samsam Kader is the blueprint for planning the perfect outfits for your upcoming trip to the chilly city. Kader opted for an all-black ensemble featuring an oversized trench coat, basketball shorts, and bright white knee socks peeking out from her pointed-toe black boots. This color combination featuring white accents is perfect for this time of year.
Whoever claims that skirts should be exclusive to women must have never seen a man rock a skirt. Creator Manny Omitto demonstrated his non-conformity to gender norms by layering a plaid kilt-inspired skirt over jeans. Omitto paid tribute to Asap Rocky's 2023 Met Gala look while crafting this harmonious fashion. Even female fashion enthusiasts can draw inspiration from his and designer Jade's approach to styling skirts this season.
Tights possess the distinctive capability to unite any fall ensemble. While it might not be your typical go-to accessory, dare to challenge yourself by building a look around an exciting pair of shearlings. Singer and Brooklyn native Nkiru Emelle, for instance, incorporated burgundy lace stockings beneath plaid formal shorts, resulting in a beautiful array of autumn-esque colors.
As winter approaches, accessorizing takes on an additional purpose of keeping warm. Ensure the well-being of your crown by incorporating a hat into select fits you put together. Look to the examples of creatives like Samira and Cecilia Gorgon when crafting your hat-focused ensembles.
Let's be honest; Instagram can be the best place to find your next outfit. There is nothing wrong with grabbing a little inspiration from the Internet, and these creatives brought the best style this week.
Read "Instead of Asking Who Wore It Better, Let's Tag The Designer"