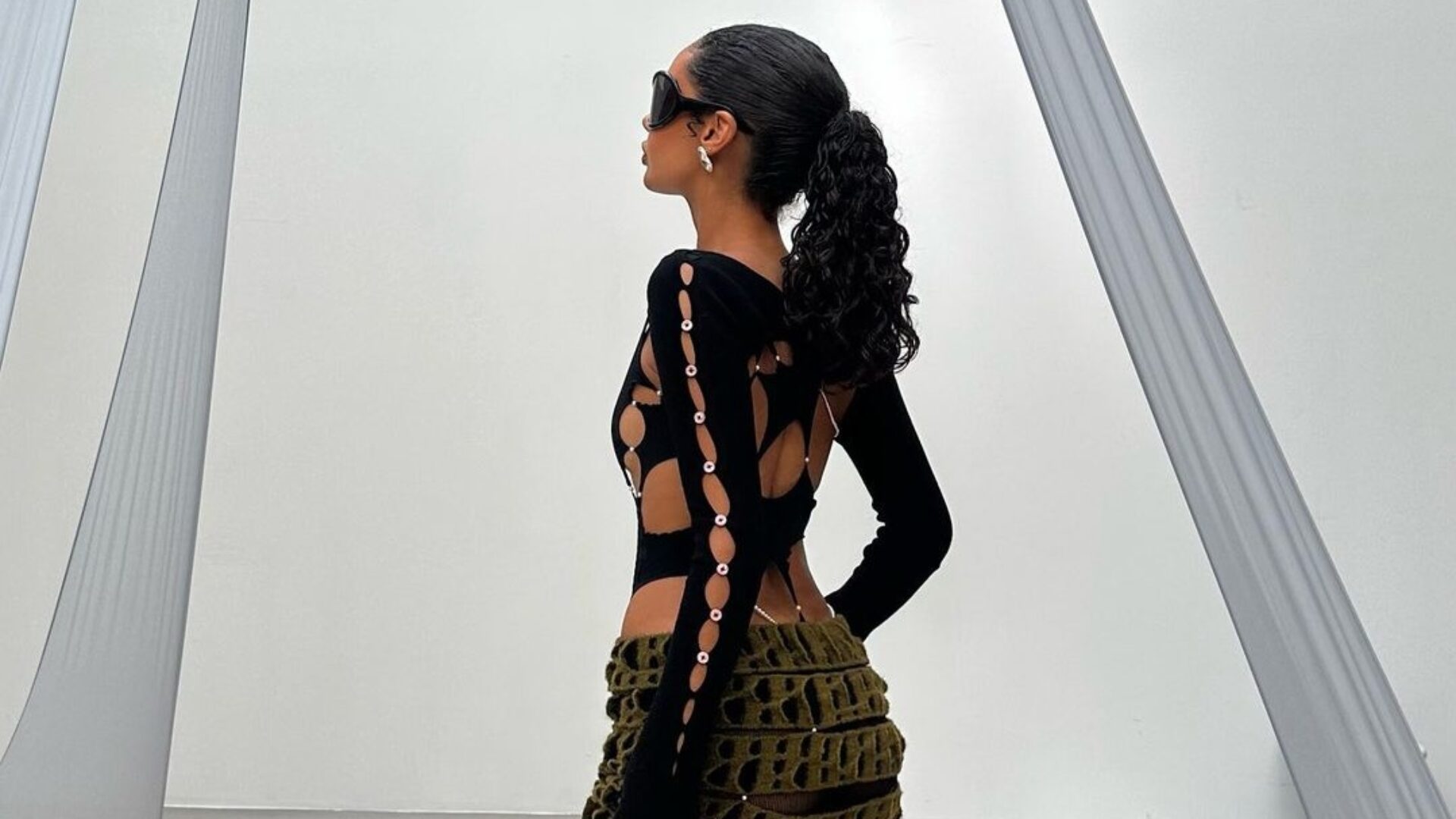 Best Dressed Black Creatives On Instagram This Week 
Our online fashion favorites from October 7 – 13
In the daytime, the sun bathes us in its warm rays, but as the evening approaches, there's a sudden temperature drop and a subtle wind chill that poses a challenge for fashion enthusiasts who must navigate the art of layering. Although the style of dressing can be enjoyable, the perpetual burden of carrying around a sweatshirt or ensuring you have that final jacket for warmth is a constant battle.
Digital creator Jessi Regina has the perfect outfit for these types of days, marrying shorts with knee high boots, and adding a chunky trench coat for some razzle dazzle. This combination provides breathability and warmth as you mix and match the various pieces.
In their Instagram reel captioned,"Your favorite duo," influencers Skylar Marshai and Temitope Ibisanmi demonstrate effortless coordination for the current season. They skillfully complement each other with swatches of green, red, and gray, enhancing each other's vibrant colors across their coordinated outfits. To top it off, they complete their looks with fashionable dark-lens sunglasses, shielding their eyes from the sun.
Functional yet chic, boots are perfect for completing your elevated looks this fall. Select an ultra-thin stiletto heel, a moto combat style, or a lace-up gogo boot like singer Chxrry22. Whichever option you choose will be the stomper that stops the show.
Can fall fashion exist without denim? Since the autumnal has commenced, influencers and creatives have dominated our feeds with how they piece together their Canadian tuxedos. Singer-songwriter Justine Skye hit the streets in a voluminous denim dress from Ronny Kobo during her "Euro-step," as Drake calls it.
Let's be honest; Instagram can be the best place to find your next outfit. There is nothing wrong with grabbing a little inspiration from the Internet, and these creatives brought the best style this week.
@Skylarmarshai and @Tolutemi