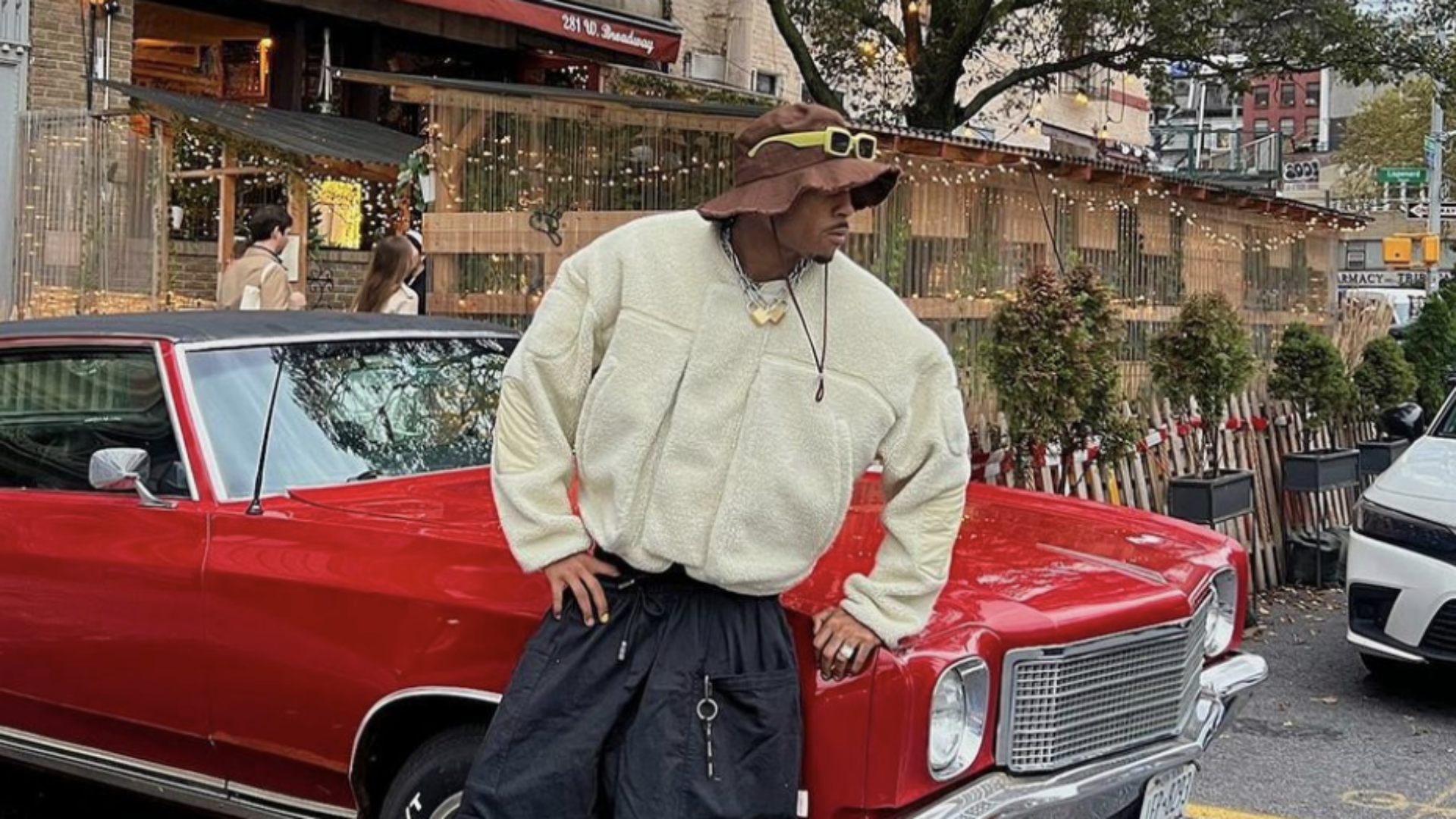 Best Dressed Black Creatives On Instagram This Week 
Our online fashion favorites from October 28 – November 3
As we bid our eerie farewells to Halloween, we eagerly embrace the arrival of November. For many Christmas enthusiasts, the transition to November marks the culmination of the holiday season. In contrast, the rest of us are delighted to be entirely captivated by autumn. Honestly, there's nothing quite like a season for layering, and these creative individuals keep us anticipating their next looks.
A full coat might be too warm, but a vest is the perfect solution for those sunny days with a touch of wind chill. Creator Charles L. Rose showcased a burgundy tufted leather vest, complemented by a relaxed knit beanie in harmonious tones with the rest of his ensemble.
In her caption, influencer Khristian declared, "Jorts season never-ending." The reign of jorts knows no bounds, transcending seasons from summer to fall. The only change? They're now styled with tights and boots to brave the dropping temperatures.
A well-crafted pair of jeans is a staple item in any wardrobe. Denim remains a timeless autumn essential, available in various garments and fits, showing its enduring legacy in fashion. Kirtisha, a stylist and influencer, featured a pair of jeans that combined the perfect balance of flair and relaxed fit.
Prepare for the winter reason by investing in a high-quality, cozy sweater that will last you through the season. Gain inspiration from the creative mind of Kalyn Rodriguez when elevating your outfit with a funky belt that not only accessories but also accentuates the waist.
Let's be honest; Instagram can be the best place to find your next outfit. There is nothing wrong with grabbing a little inspiration from the Internet, and these creatives brought the best style this week.