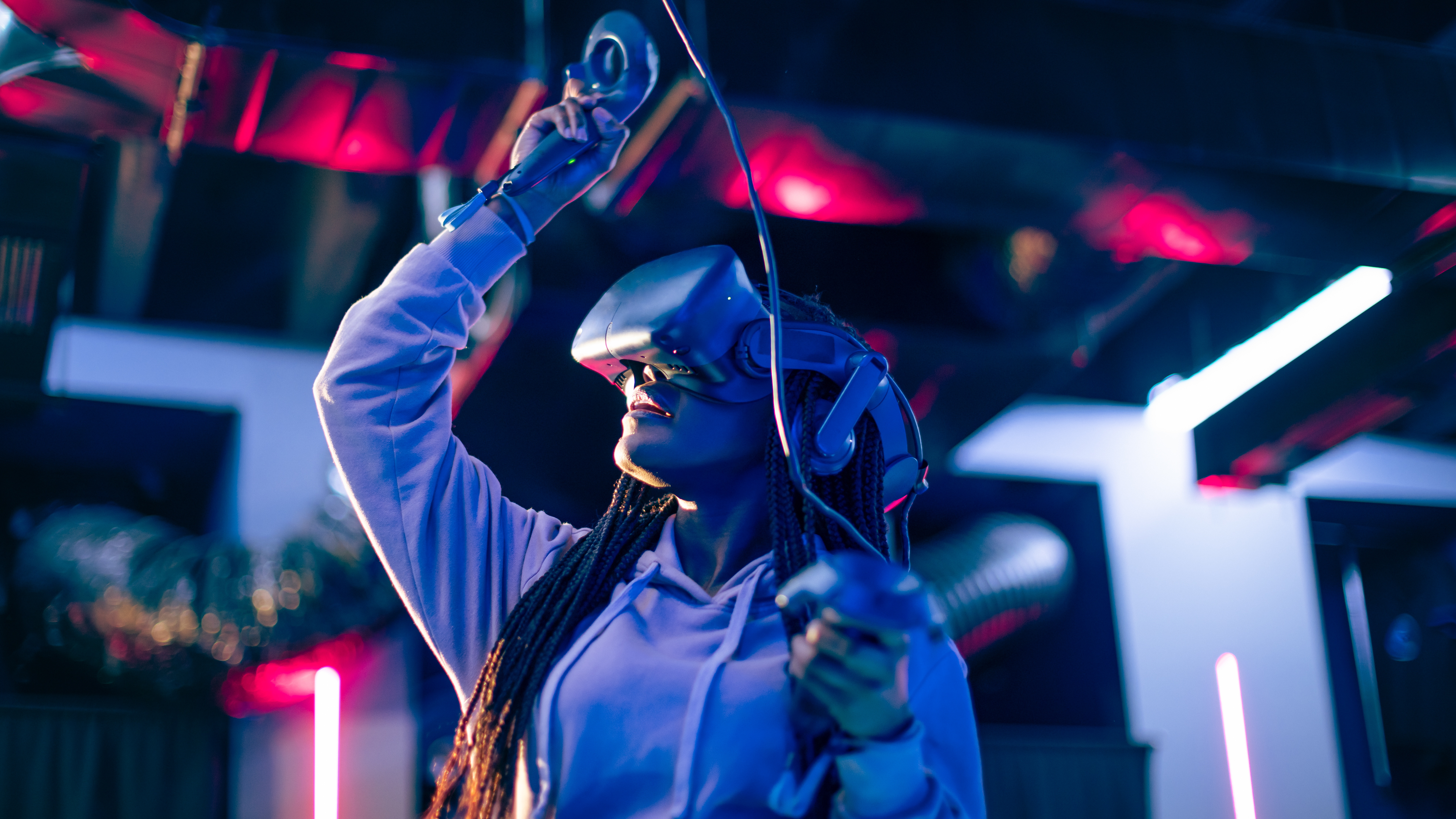 Benedict College Becomes First HBCU With Esports Degree And Gaming Room
The institution is the first historically Black college to jump into the esports space.
As esports has quickly risen among gamers worldwide, even with space opening for the sporting category in the 2024 Olympics, many colleges are following suit, academically. With an esports team at Syracuse University and esports majors at universities like Northwood and The Ohio State University, Benedict College is the first HBCU to step into the academic esports field. "It is a billion-dollar industry, it's growing every year, and there is more opportunities, especially for African Americans and people of color in esports," said Dr. Paula Shelby, head of Benedict College's Health, Physical Education and Recreation Department, to WACH Fox 57 News. 
Benedict, located in Columbia, SC, is the first HBCU to host an Esports competition in addition to being the first HBCU to have an esports gaming room, undergraduate degree, minor, and certifications, which will be in partnership with Blaze Fire Games. They also partnered with Blaze Fire to start the college's esports club, and for Madden and NCAA College Football tournaments.
"In keeping with Benedict's strategic plan to offer transformational learning experiences, our innovative Esports Administration curriculum is designed to prepare students to create new applications and to engage in all facets of the industry," said Dr. Janeen Witty, Benedict College Vice President of Academic Affairs, to WIS News 10.
Last month, St. Augustine's University, another HBCU based in Raleigh, North Carolina, was the first to establish a tennis esports partnership, as they collaborated with Austrian virtual reality tennis developer VR Motion Learning to integrate tennis VR into their sports management curriculum, develop VR tennis competitions, and more.
In 2021, Verizon hosted its first annual HBCU Esports League Verizon Celebrity Pro-Am, where HBCU students compete in Uno and Fortnite, virtually, against celebrities. Most notably, rapper and producer T-Pain competed in the second annual competition, in partnership with Cxmmunity, this past March. Cxmmunity is a nonprofit with the purpose of revitalizing minority involvement in the esports industry and increasing minority involvement in STEM.
"We want to continue elevating and raising awareness around HBCU esports programs while showing these schools and these students that there are really cool people in sports, entertainment, and music supporting the gaming space," said Ryan Johnson, co-founder of Cxmmunity, in an interview with AfroTech.