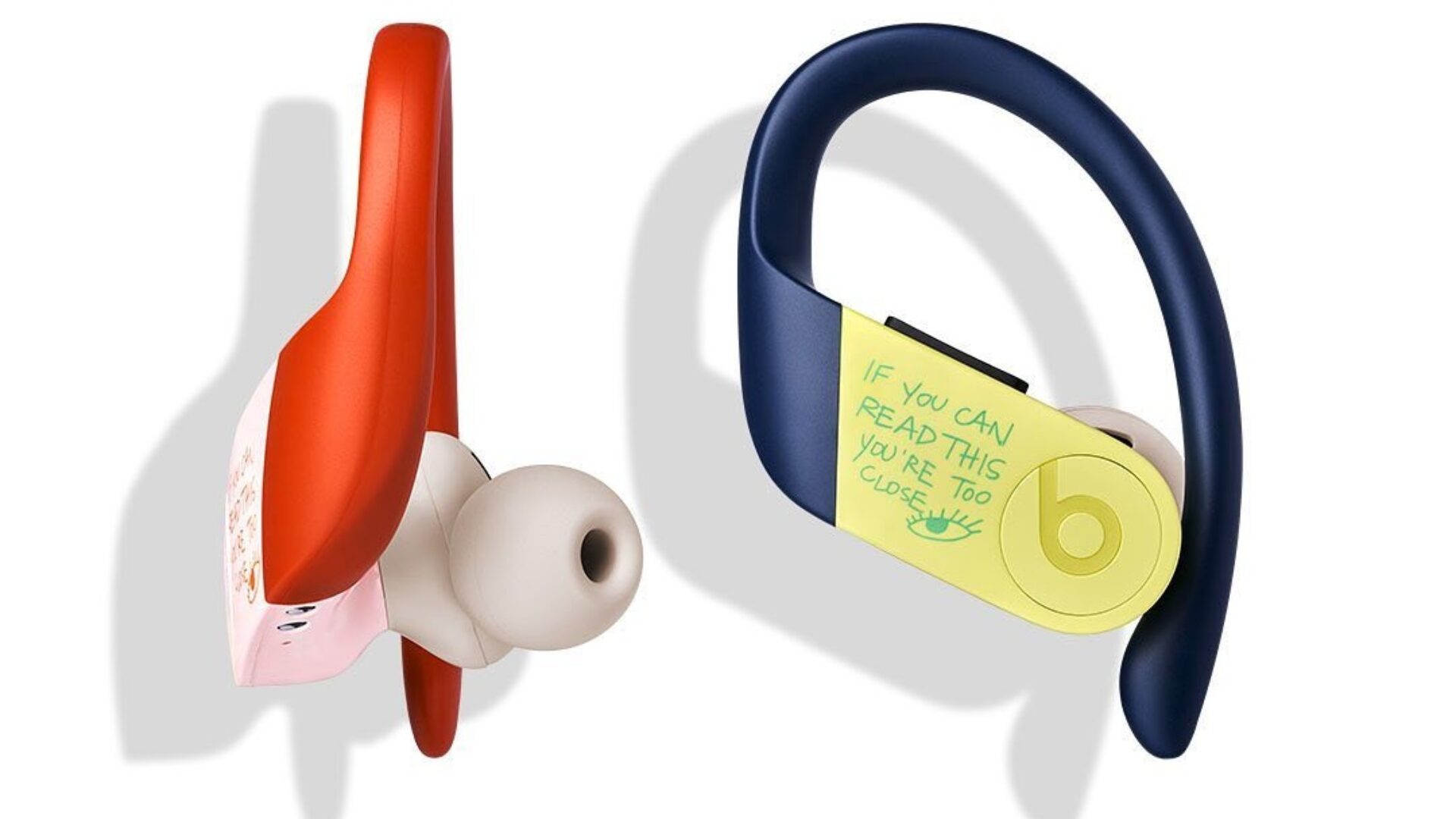 Beats Teams Up With Melody Ehsani For Exclusive Powerbeats Pro Collaboration
The designer added her personal touch to the limited-edition design.
Beats by Dre is known for launching exclusive and fan-favorite collaborations. For its most recent project to date, the company teamed up with designer Melody Ehsani.
Based in Los Angeles, Ehsani is known for being Foot Locker's first woman creative director. Her designs are often playful by featuring bright colors and light-hearted elements. This is the case with her recent collaboration with Beats, which is infused with her personal style.
"Music has been such an integral part of my life and has inspired my designs and my inner work," said Melody Ehsani. "I am honored to give the world a new vehicle for creativity and self-expression with this collaboration."
Launched on November 11, Beats and Ehsani released limited-edition Powerbeats Pro earbuds. The left ear comes in navy blue with a lime green accent, while the right ear is dipped in coral and features a light pink accent. One side represents the feminine while the other represents the masculine, the designer shared on Instagram.
Each earpiece features the phrase, "If you can read this, you're too close," in Ehsani's personal handwriting. The Melody Ehsani x Beats Powerbeats Pro also comes in a customized packaging, which includes an exclusive sticker pack, eartips with 4 size option and a lightning to USB-A charging cable. The Powerbeats Pro are sold in a purple case that reads, "Package contains immersive teleportation device. Will transport you to otherworldly dimensions. Personal space is needed for most effective results. Vibrate higher."
This limited-edition collaboration was designed to be sweat and water resistant so you don't have to worry about damaging the device next time you go to the gym or participate in non-water sports. Compatible with both iOS and Android, it also supports up to 9 hours of listening time.
The ​​ME. x Beats Powerbeats Pro retail for $250 and can be purchased on Melody Ehsani's website.
Below, discover the official campaign video created by the Paris-based design studio GOLGOTHA and featuring the track "Perfect" by Baby Tate.