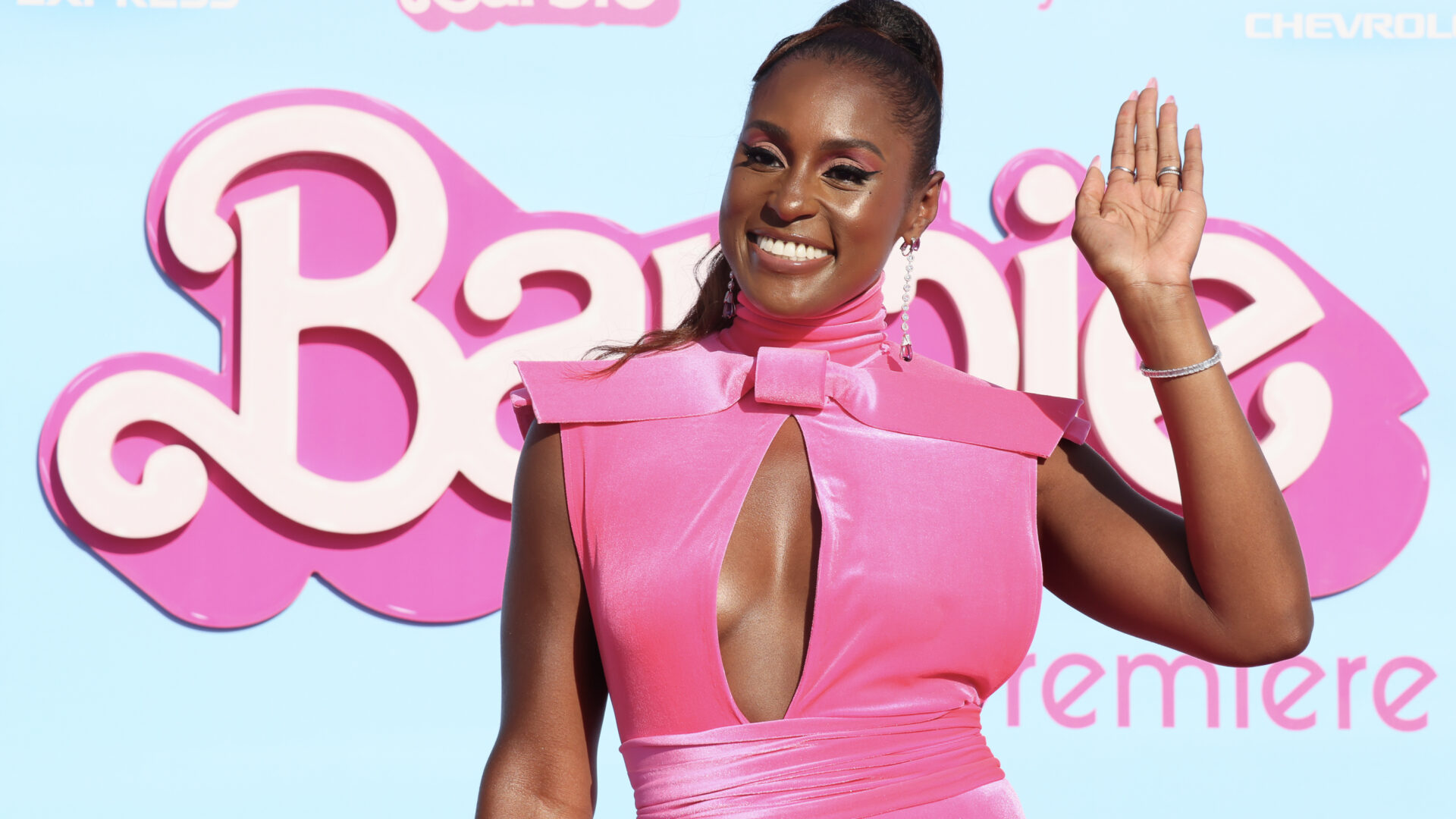 President Barbie Issa Rae Discusses The "Barbie" Film's Biggest Takeaways
Hop in girls, we're headed to Barbieland
Like many people who grew up playing with Barbie dolls, I was instantly intrigued by the idea of a movie adaptation, and hearing about Issa Rae's involvement sealed the deal. Ahead of what is this year's most highly anticipated film, Barbie, I sat down with Issa Rae (pre-SAG strike, of course) to discuss her role in the upcoming blockbuster and the lessons we can gain from it.
Rae sat across from me in a sleek black and white jumpsuit, perfectly contrasting the pastel, Barbie-esque set we found ourselves in. After taking a beat to allow some of my jitters to subside we dove into the interview.
Immediately of note is the charming and familiar humor Issa Rae brings to her newest role, President Barbie. Rae expands on the traits she and her character have in common by mentioning their shared leadership qualities (Rae herself boasts an impressive portfolio which includes running a media production company and coffee shop chain), pleasant disposition, and affinity for "having a good time." True to Rae's description, President Barbie is bubbly, witty, and fully capable of governing the misogyny-free matriarchy that is Barbieland.
Director Greta Gerwig's Barbie follows Barbie's journey of self exploration and discovery accompanied by plenty of commentary around the positive and negative impacts of the iconic children's toy. The adaptation explains the original intention for the doll as well as its shortcomings through the unrealistic beauty standards it created. Rae attributes her initial interest in the title to Gerwig, "I think that she's phenomenal and my curiosity was piqued when I found out she was doing the movie. I had a conversation with her about her vision for it, read the script, and being able to play a President Barbie was just very cool to me."
With the world of Barbie creating such expansive possibilities I ask Rae what other version of Barbie she would play, if it all. "I think Kate [McKinnon] is perfect to play Weird Barbie so I don't want to touch that, but I definitely have some Weird Barbie in me. I would probably be the Barbie that America Ferrera describes at the end of the movie, which you have to wait to see."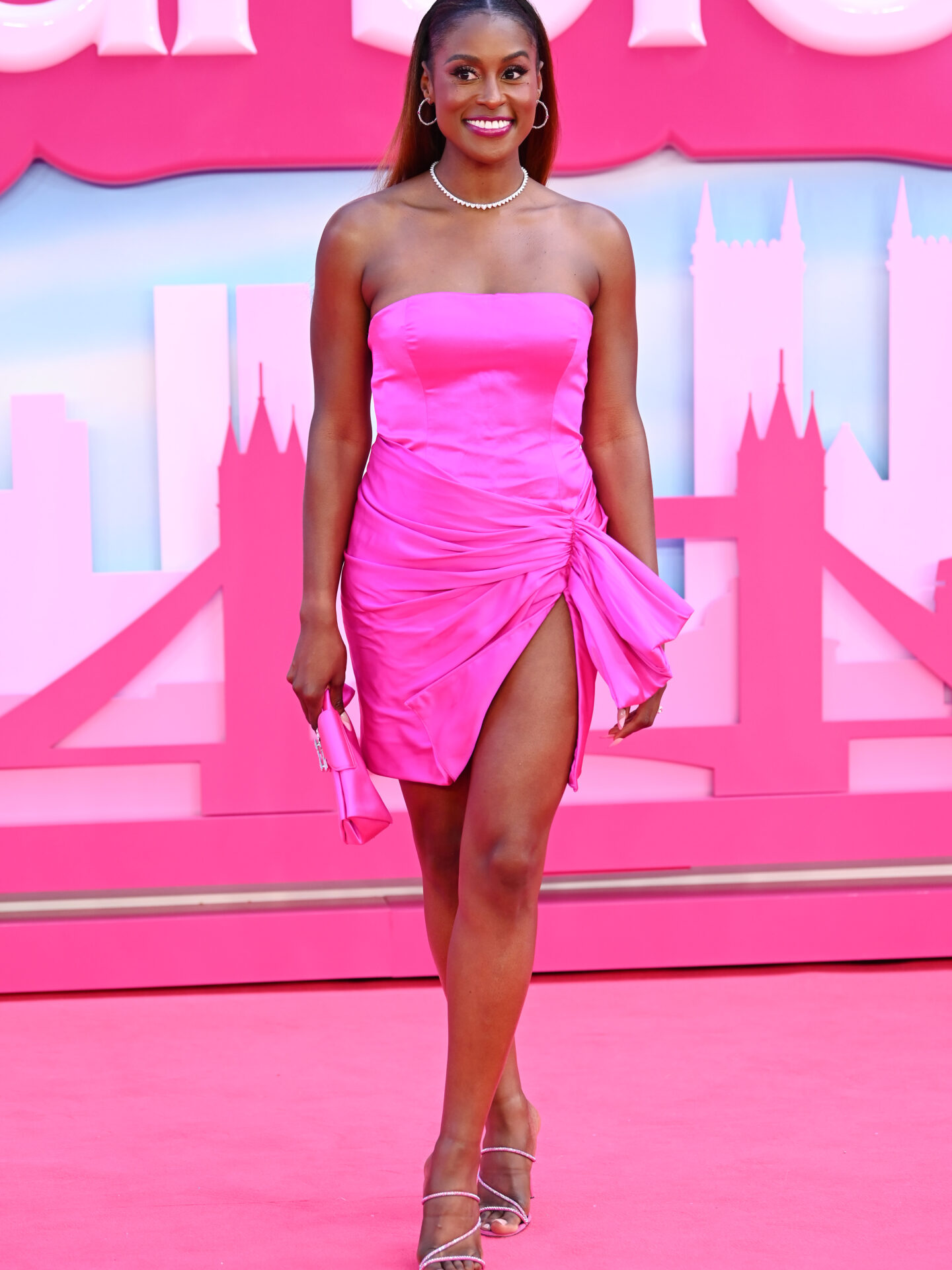 Without giving anything away, audiences are in for quite the existential journey as Barbie realizes the "Real World" is nothing like her home. Barbie struggles with self worth as she quickly finds the real world to be full of inequitable systems, sexism, and heightened importance of capital. A scene-stealing monologue from America Ferrera drives these issues home and proves that the movie is far more than a pink paradise.The film highlights struggles that everyone can identify with, but I wondered how they apply to young creatives navigating life and their industries today.
"As you come into adulthood, live in this country, and have these expectations on you, you're finding a place in the world for yourself, and trying to adjust and fit in," Rae explains. "I think so much of Barbie's journey is shedding what she's learned and just experiencing the world and life for herself. There are parallels there for her journey and anybody else who is kind of just navigating the world; it's just about truly embracing and being yourself."
The film is filled with themes of womanhood that resonate with women across generations. We discuss the specific takeaways she believes Black women and girls can gain from the film.
"Just to shed the expectations and the burdens placed upon you. I can't stress enough how important it is to own who you are, to love who you are," she emphasizes. "As Black women in particular there are always various points of view placed upon you. People expect you to be a certain way, to carry yourself a certain way, and it's really just up to you about how you want to present and how you want people to see you."
On the topic of representation, we get into the importance of President Barbie's ever-changing hairstyles throughout the film. Rae details the hair department's vision to style all the Barbies with "big hair" and how she made it her own. "I was presented with different options for a wig and could've chosen one with the classic Barbie hair but so many of the Barbies that I played with had different types of hair, and I also wanted to incorporate being a Black woman Barbie, and we change our hair a lot. I think for that particular scene where Barbie was in the oval office and they wanted to introduce the presidential Barbie, they chose that [classic Barbie hairstyle] but as you noted Barbie has so many different hair textures throughout the film and I was proud to be able to own all those textures."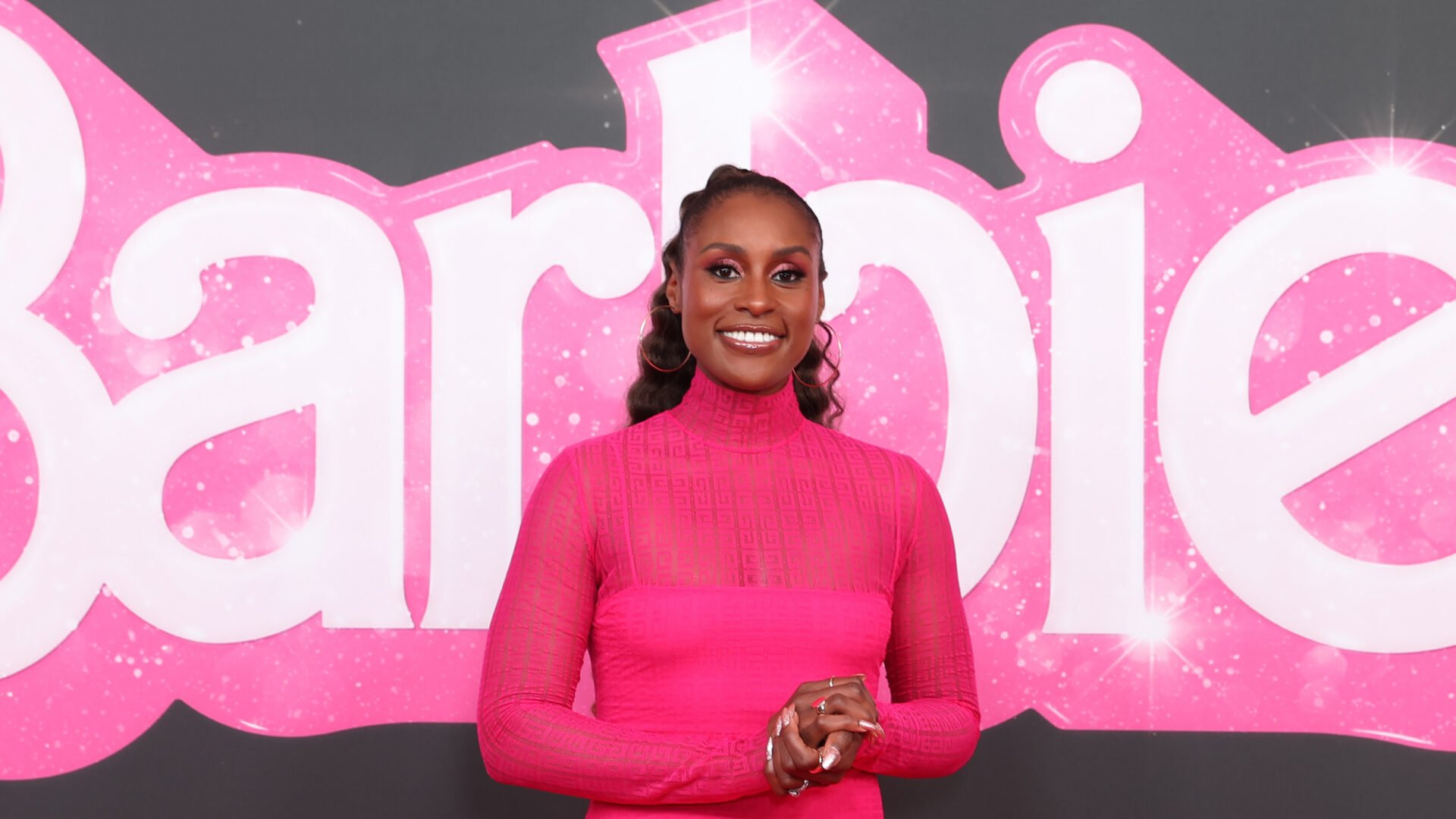 The first ever Barbie doll was released in 1959, designed to "inspire the limitless potential in every girl," as it broke away from baby dolls intended for young girls to cosplay motherhood. In 1968 Mattel unveiled "Christie," who many consider to be the first Black Barbie doll, and the official Black version of Barbie was released in 1980. Fast forward to today, and Issa Rae and the rest of the Barbie crew have breathed new life into the iconic dolls by leaving us all with more to reckon with.
If there is anything we can internalize from the film it's to quiet the external noise, step into our unique selves, and understand that we are all on this journey of life.
It can be daunting, but as America Ferrera taught us so long ago, "Si se puede!"