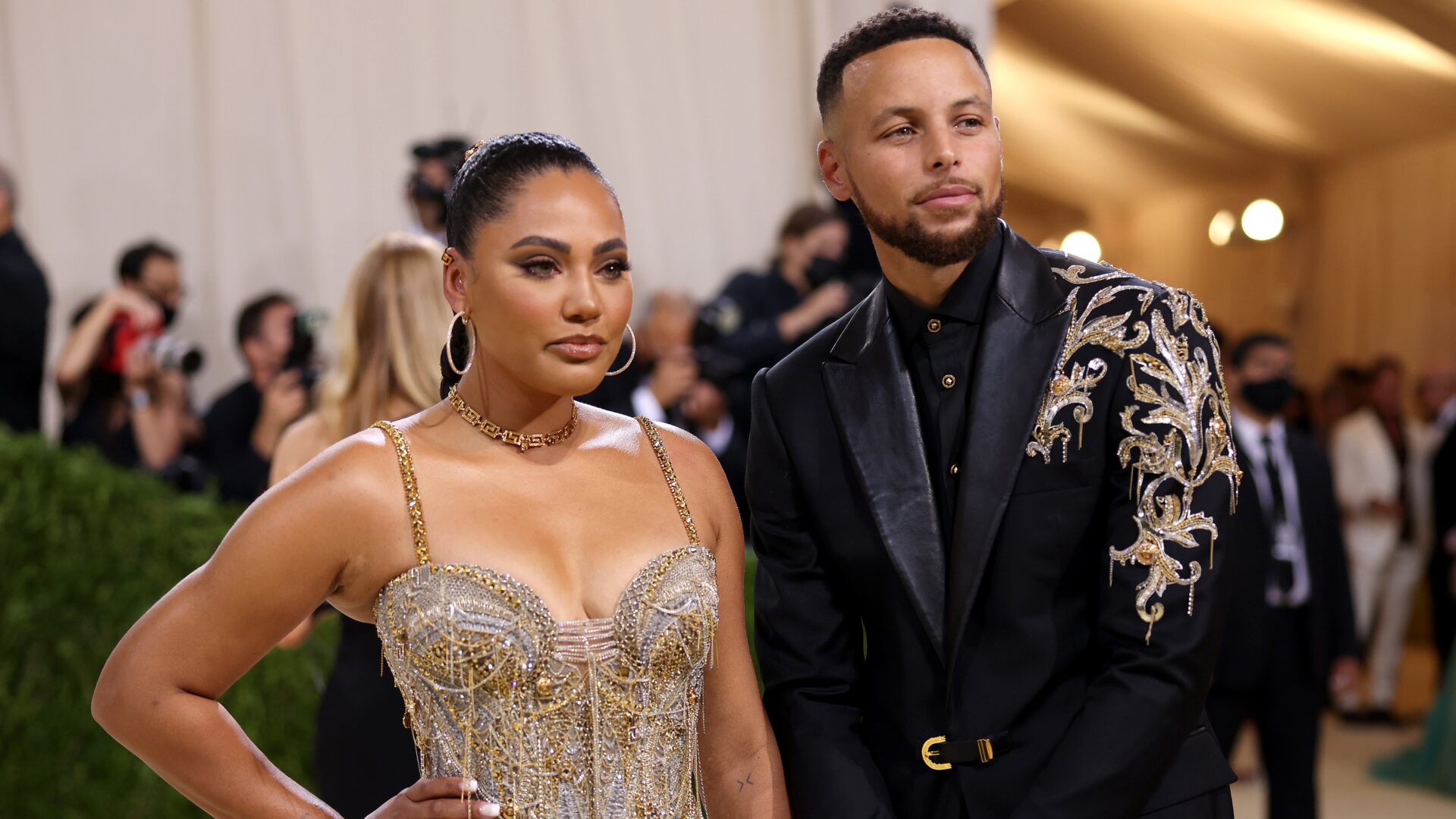 Ayesha and Stephen Curry Launched A Traveling Bus To Feed And Teach Children
The bus will be traveling throughout Oakland, California
Ayesha and Stephen Curry have recently created a traveling bus to help serve the Oakland community. Started on September 8th, 2021, the Eat. Learn. Play. Bus. provides books and meals to lower-income Oakland students and their families. The initiative was launched as part of Ayesha and Stephen Curry's Eat.Learn.Play. Foundation.
"This idea came basically from me wanting to find a way to eradicate food deserts within the Oakland area," Ayesha told NBC News. "At first, the idea was around, 'How can we find locations where people can come and pick up fresh produce and other things for their families?'."
Almost 42 percent of children in Alameda County are eligible for free or reduced price lunch, according to a report. Not only that, Black children in Oakland are four times more likely to be reading multiple years below their grade level compared to their white counterparts, indicates a study by aCoach.org.
"That, to me, is unacceptable," said Ayesha. "It's not the teacher's fault. It's not the parents' fault. It's a community issue. Let's get together, give this model a try and see if we can create some excitement around reading. If we can all join together and try to fix the issue together and turn these numbers around, then I think we're doing something right."
The Currys want this initiative to engage children and their families in a "fun, unique, and engaging way that will leave visitors smiling and inspired." Three flat-screen televisions, a sound system and a bus rooftop area that can accommodate up to 35 children were added to the bus. It will be traveling to schools, community centers and churches in the Oakland area.
"It may show up anywhere, take on a life of its own and has the capabilities to host an event anywhere," Stephen told NBC News. "We cannot be more excited about it and how it will be received — and what impact it will have."
The bus will host pop-up events, screenings, clinics, and other health-related activities, as reported by Because Of Them We Can. Since Stephen was drafted to the NBA's Golden State Warriors in 2009, Oakland has been home for him, his wife Ayesha, and their three children. Once the team moved to San Francisco in 2019, Stephen made a commitment to always claim Oakland as their first home. To learn more about the Eat.Learn.Play bus, make sure to follow them on Instagram.
Photo Credit: Photo by John Shearer/WireImage