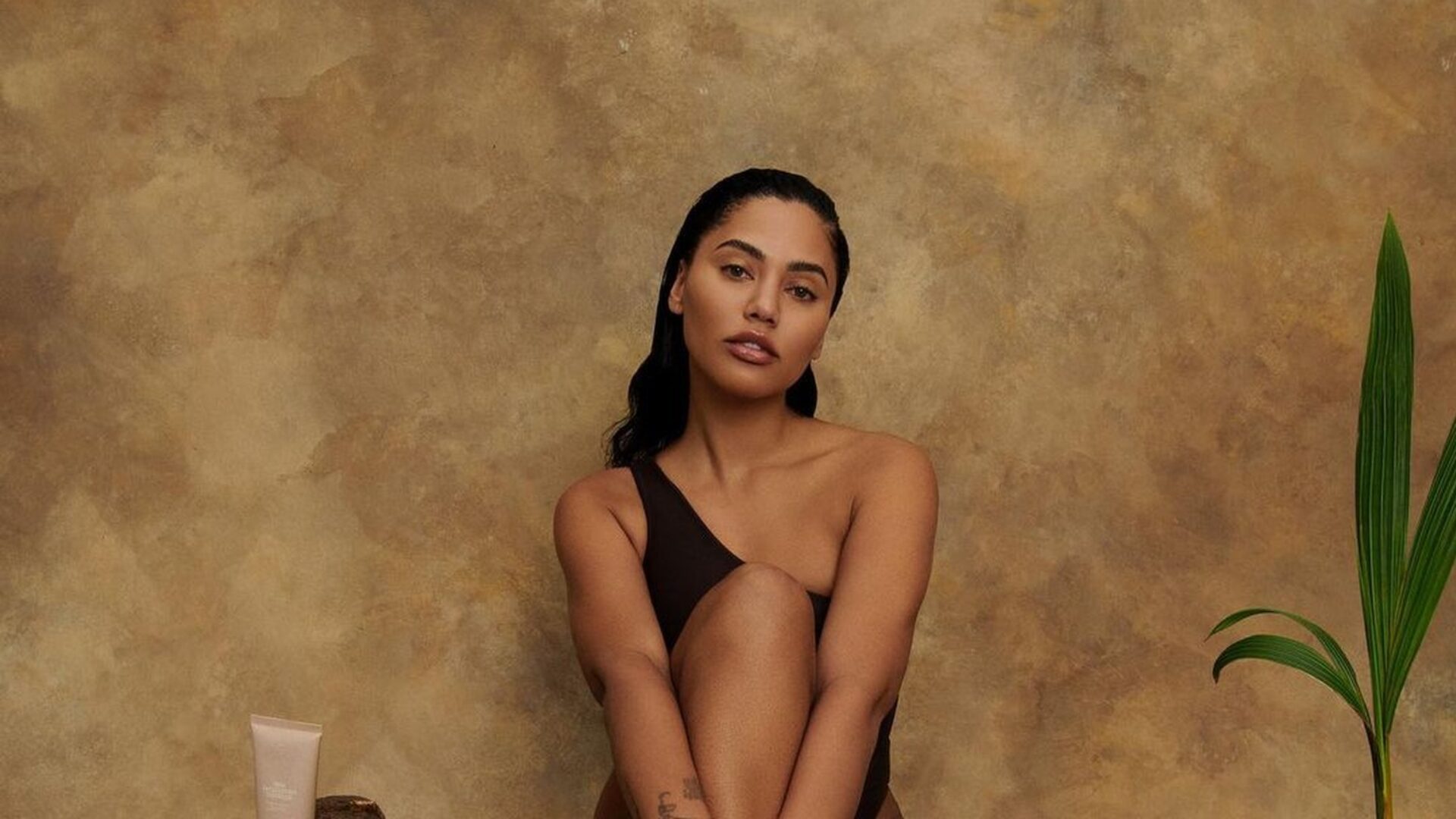 Ayesha Curry's Skincare Line Pays Homage To Caribbean Roots
Sweet July Skin is the space for clean beauty
Ayesha Curry, Founder and CEO of lifestyle brand Sweet July, announced today the launch of her first-ever skincare line – Sweet July Skin.
As an extension of the Sweet July brand, the skincare line is a celebration of Ayesha's Jamaican roots, featuring clean, simple and effective products that offer a sensory experience to treat your skin to an island vacation.
Utilizing Ayesha's culinary expertise, Sweet July Skin features formulated recipes that include Caribbean ingredients, such as guava, papaya, and soursop. The new line of clean formulas combines the properties of these fruits with actives to provide results.
"Throughout my life, I've learned a lot about skincare and the natural benefits derived from superfoods like papaya and guava from my mother and grandmother," Curry said.
The products include the Pava Exfoliating Cleanser, Pava Toner, and Irie Power Face Oil. Each product features a nutrient-rich blend of natural ingredients to reveal smoother, brighter and hydrated skin.
"In pairing those ingredients with proven actives, we've developed a skincare experience that is great for your skin but also truly enjoyable. I'm excited to share a little bit of my Jamaican culture with everyone through these products."
Check out our conversation with the skincare owner as she dives into the importance of clean beauty, inspiration and Gen Z.
Where did the inspiration behind Sweet July Skin come from?
I grew up hearing all of these methods that my mom and my grandma had for curing everyday skin problems, and they all involve food ingredients. I realized there was space in the market, and nobody was doing Caribbean-inspired skincare on a bigger scale.
Why is it important to continue implementing clean beauty in the skincare industry?
I believe in paying attention to what you put in your body. As women, and especially Black women, we've gone through this haircare shift, where people are looking to change the method in which we're caring for our hair, and now [we see] with skincare [that] paying attention to what you're putting on your skin is so important.
What would you say is the must-have product to try for those getting into skincare?
Our toner is just so fresh, clean and effective. We did a ton of consumer testing, and we got the most incredible results, and people saw their skin start to change for the better. And so I think if somebody wants to try a product that will get them hooked on the brand and trust it, I would say to start there because it's just an easy product to implement into your current routine.
With Gen Z'ers at the forefront of all things skincare and clean beauty, how does this generation continue to inspire you when curating new products?
What inspires me is watching in real-time, people actually care about the ingredients in their skincare products and caring about where things are sourced from. What's special is also watching my daughter have her whole beauty routine. So watching how important those steps and that self-care time is for the younger generations is such a beautiful thing.
What are you most excited about regarding the community you're building with Sweet July?
What's most exciting to me is the fact that we have a community and that everybody is so willing to work together and put themselves out there to tell stories that otherwise wouldn't be told. We've worked with many brands over the years, and watching many of those brands come together and collaborate has been special. That's why we started this brand in the first place, to bring people together [and] help amplify everything together because you can't do it alone.
About Kenyatta: Clark Atlanta University and Medill School alumna Kenyatta Victoria is the Girls United writer covering everything from news, pop culture, lifestyle, and investigative stories. When not reporting, she's diving deep into her curated playlists or binging her favorite comfort shows.