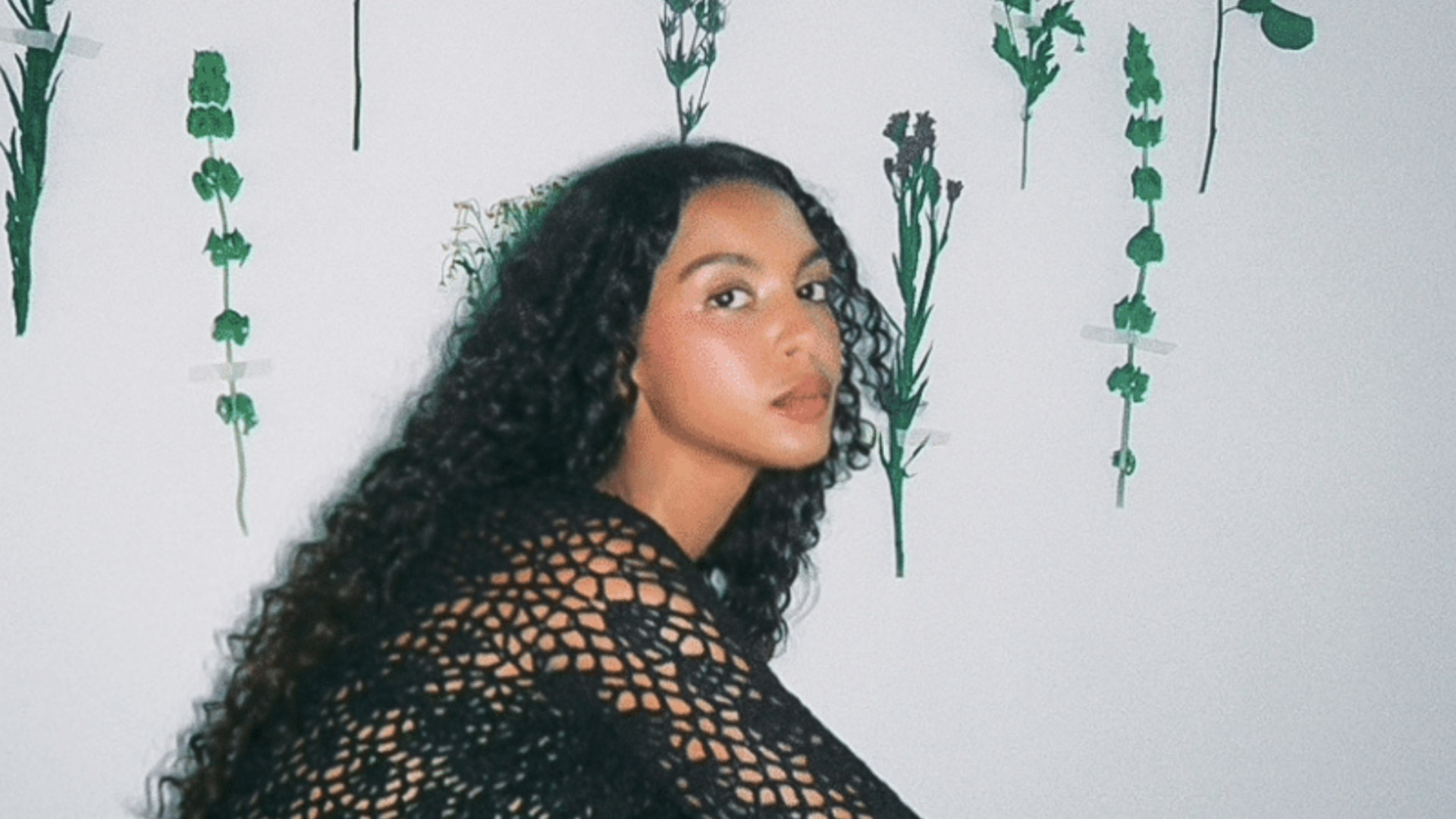 Arlissa Speaks On Her New Project, Her Partnership With Purple And Self-Care
"Self-care to me is getting up early in the morning, going on my hike, just meditating," she says.
In honor of Black History Month, we are excited to announce our partnership with Purple Innovation! Together, we will be showcasing the unique contributions of independent R&B artists through On Purple — a mini concert series from Purple and You Betta Sing.
Inspired by Prince and his 1984 film Purple Rain, Arlissa penned her first song at age 14. "I was so obsessed with the story and I really related to [it] heavily," she said to Essence GU.
Her music career blossomed, as she was offered multiple recording contracts in her teens. At 19, she signed to a UK-based record label, before moving on to another esteemed label. In 2018, she released her debut album, The Broken-Hearted. She garnered 4.8 million views on the official video for "Hearts Ain't Gonna Lie," a single from the album made in collaboration with Jonas Blue. Arlissa then her lent used her voice and songwriting talent to highlight ongoing social justice issues on her single, "We Won't Move," which was featured on the soundtrack for 2018's The Hate U Give.
Yet, her acclaim as an artist has not been without complexities.
According to the British, LA-based singer, both of her label opportunities came with pressure to make changes to both her sound and image. Arlissa fought against those misalignments and has since decided release music independently. In the wake of her newest project, The Lovers, the singer-songwriter feels liberated.
Born out of a pandemic-induced awakening, the EP shows Arlissa exploring the dualities of life and love. The 6-track project is inspired by the singer's interest in tarot. Her efforts as an independent artist have been recognized as part of a partnership with Purple Innovation as a part of its Black, Gifted and Independent campaign. In honor of Black History Month, Purple highlighted Black innovators to host a mini concert series, which includes a set from Arlisaa.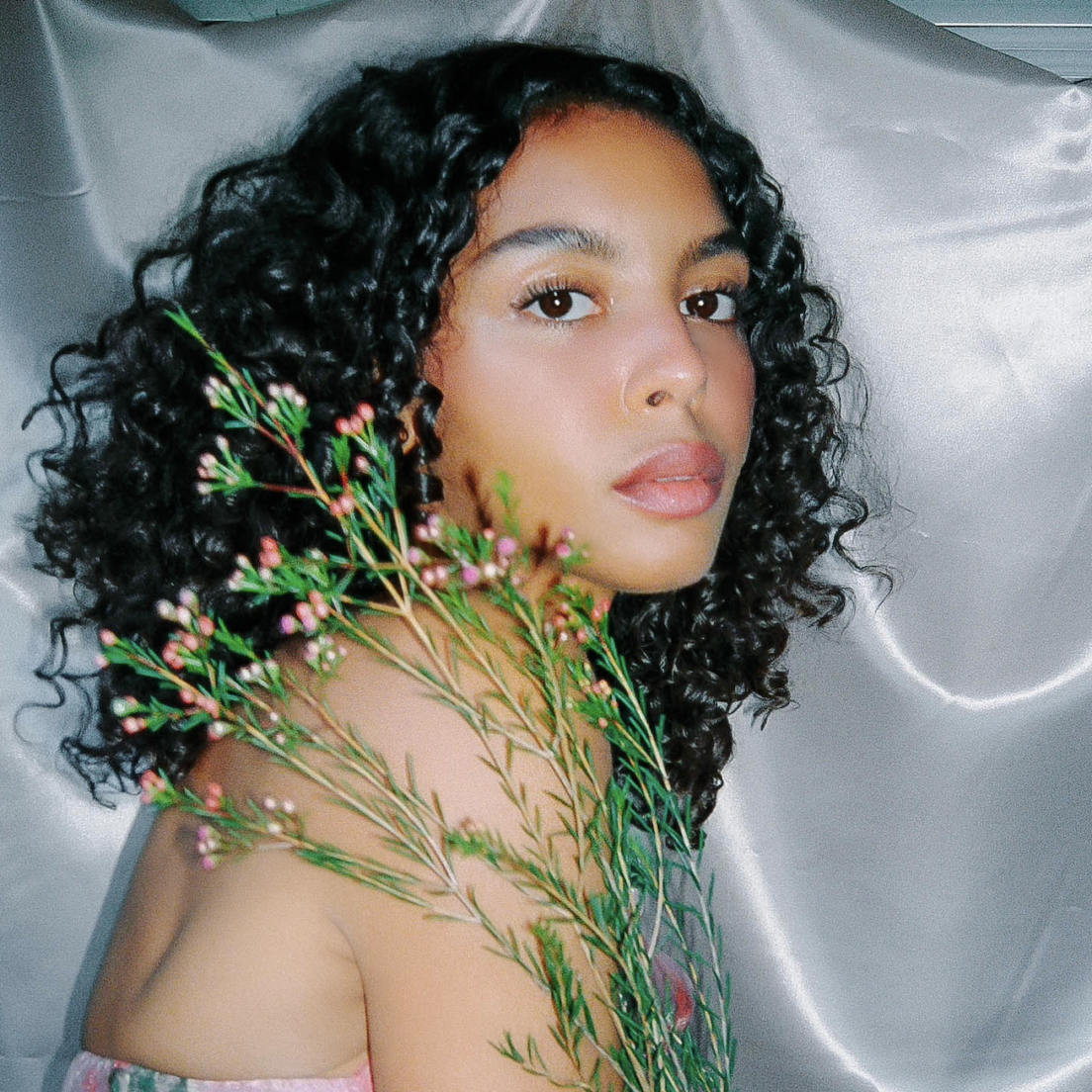 We caught up with the singer about her decision to release music independently, self-care and why it's important to celebrate Black artistry. Read our conversation below.
Following the timeline from your debut single, "Hard to Love Somebody," to your inclusion on the The Hate U Give soundtrack, then moving to the excitement surrounding your forthcoming project, you've likely experienced a lot in the music industry. Tell us what your journey as an independent artist has been like.
Me, as an independent artist has been liberating. It's been so freeing, having been in two record deals where I wasn't able to fully express myself, particularly as a woman of color who doesn't adhere to what a lot of labels would call like urban music or blah, blah, blah. In those two settings that I was in, I found it so constricting and constraining and being an independent I'm finally being able to release my own personal journey without anyone trying to make me compromise in any way. It's like the most liberating experience.
"I get my inspiration from everything."
How did you discover your passion for music?
I've always known that I was a singer/songwriter since I was 6, when I just would always sing around the house. I think I was 14 when I wrote my first song and I did that after watching Purple Rain.I just always knew. [It] hasn't been the easiest journey, but when has following your dreams ever been easy, to be honest?
Can you talk a bit about your partnership with Purple and what it means to be celebrated as a Black, gifted and independent artist? Also, can you share the importance of acknowledging musicians who are on the rise?
I mean, it's really amazing that Purple hit me up. I will always celebrate Black artistry because to me, music comes from Black culture—like jazz, rock and roll.
I think it [rising artists being acknowledged] is so important because so many times people will look at a journey and it looks like someone's just popped out of nowhere. It looks very easy and people can project their own kind of narrative on someone's story.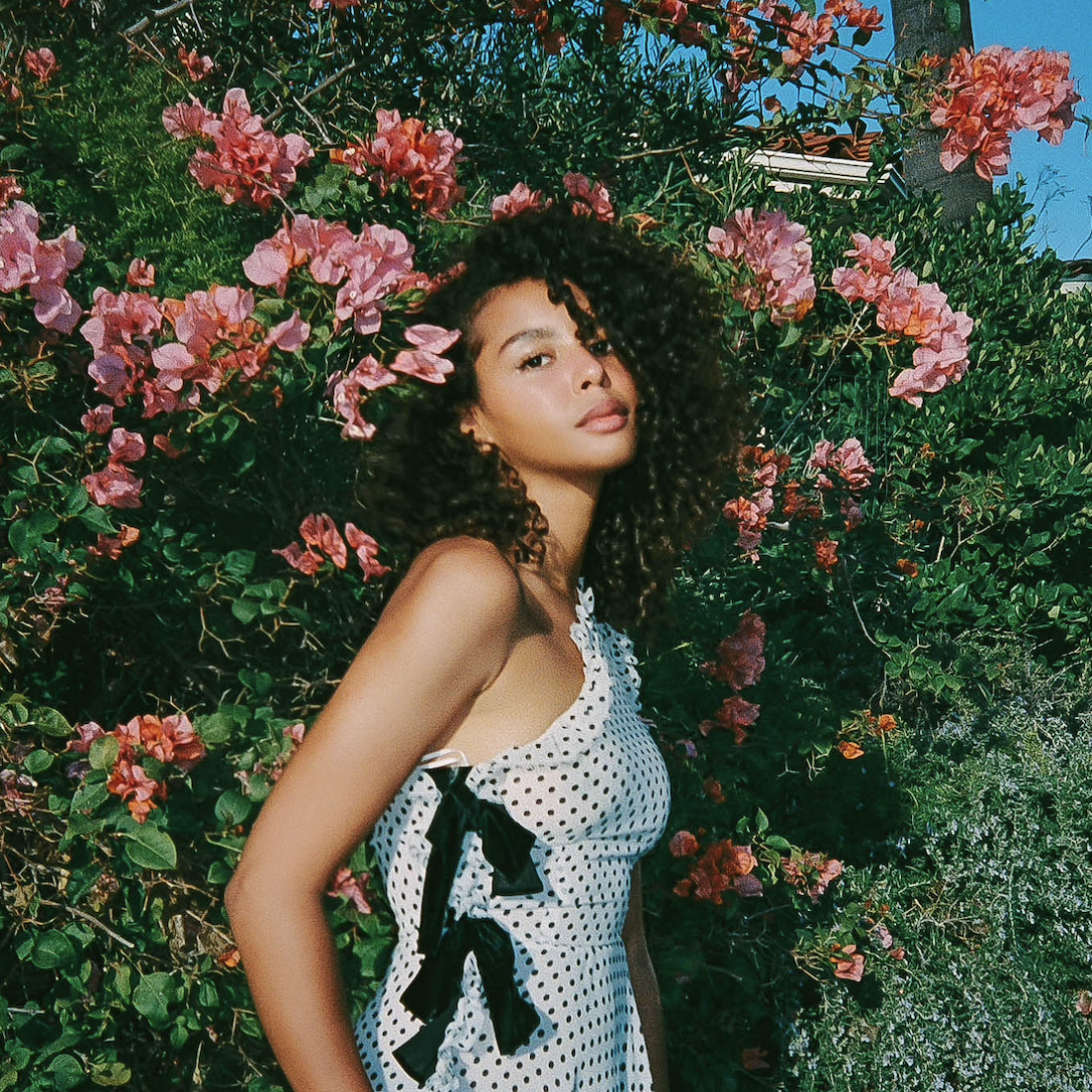 You released your debut EP, The Lovers, on February 12, 2021, just time for Valentine's Day. What can you tell us about the project?
I called it The Lovers because that's my birth tarot card and I'm super into tarot.
I wrote the majority of it in the first lockdown, like around March [2020] and I just kind of hit this place in my life. I kind of just went through this big awakening where I kind of saw all my old patterns, like the way I thought about myself. And I saw so much insecurity in myself and I remember looking through tarot and I saw the lovers' tarot and I was reading about it. I was like, 'God, that's just so who I am.' Like I am a lover and everything, but in that there's always duality, there's good and bad bits and have a shadow side and a light side.
A lot of time we can feed like the shadow side of [ourselves.] And I found myself just in this place where I'm like, 'Oh my God, this is why I do the things I do now, what can I do with this information? How can I be better?' And I ended up just kind of writing why I felt the way I did or, or something in song. And it was an eye-opening moment because it was the first time I really could actually view myself from a different place. Like not just be so in it, in my head.
Music is only one way you showcase your creativity. Share a bit about your art and where you get inspiration for it from.
I get my inspiration from everything. Like, I love to write poetry, I love to journal., I just see life as this beautiful game that we get to play and it's all experiences being thrown. And so me, I don't think the soul even cares if it wins or loses, it just wants to experience. And it's up to us to be kind to ourselves and play the game well.
I just like to create through word through writing, through painting, through anything through sport, you know, through hiking, everything. Cause it's all beautiful at the end of the day.
Self-care is a non-negotiable for Gen Z. What does it look like for you? As an artist that's constantly working, how do you incorporate it into your lifestyle?
Self-care to me is getting up early in the morning, going on my hike, just meditating. For me, it's all the mind. The mind can be a heaven or hell. And it's so important that when we get that trapped energy feeling, we have ways to release it. So, to me, self-care is so internal. It's just getting all that trapped energy out in any way I can.
You've got to take time for yourself, because, if you don't pick a day to relax, your body's going to pick it for you, but you've got to listen to your body.
Watch Arlissa perform "House of Cards" live for Purple x You Betta Sang.
Photo credit: Source