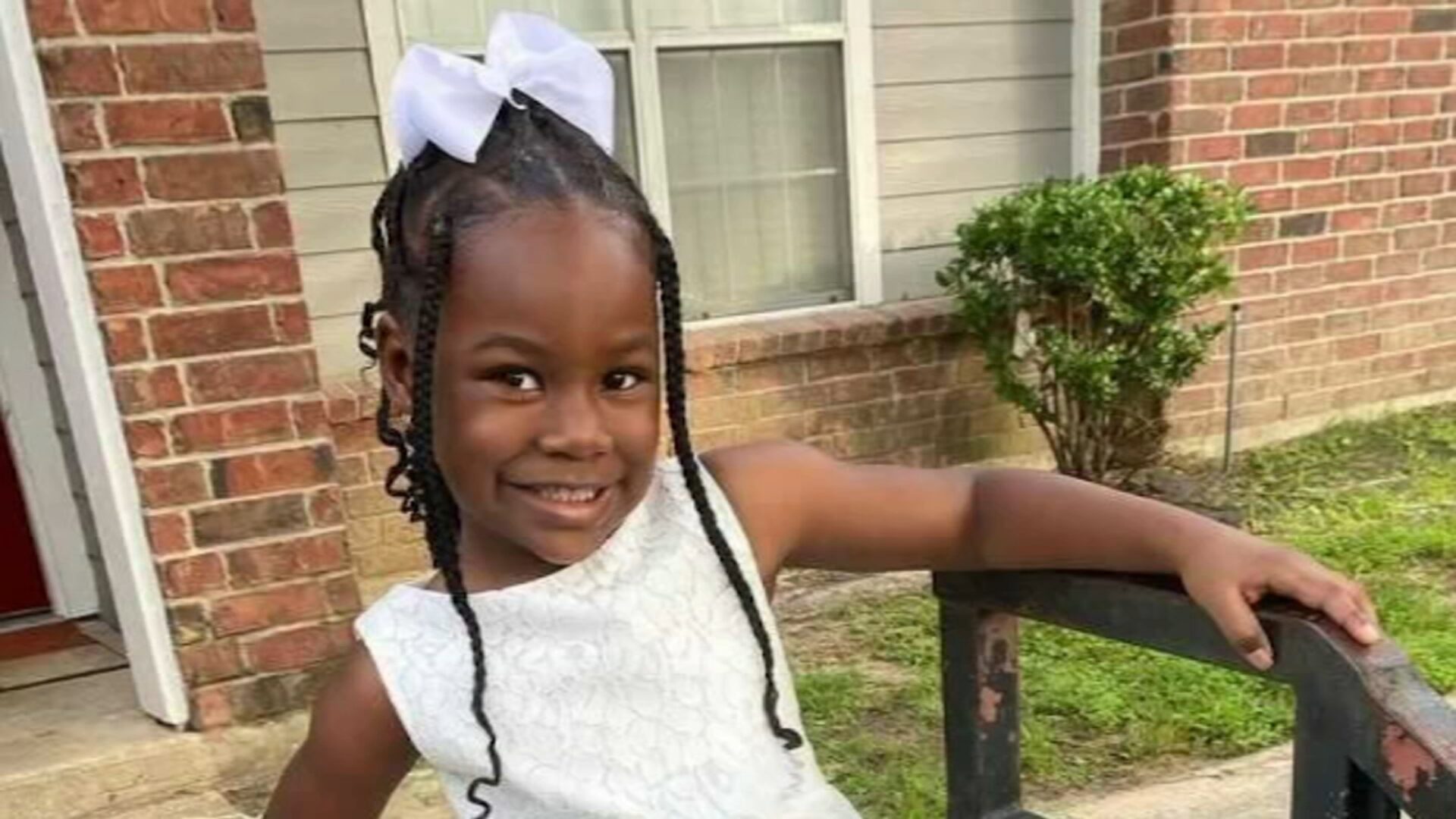 George Floyd's 4-Year-Old Niece Shot In Houston Home On New Year's Day
Arianna Delane is currently recovering from being shot while in the front bedroom of the apartment.
George Floyd's 4-year-old grandniece Arianna Delane was shot and injured in her southwest Houston home on January 1. According to her father Derrick Delane, as reported by KTRK ABC 13, their apartment located in the 3300 block of Yellowstone Boulevard was shot several times around 3 a.m. on New Year's Day. Unfortunately, the stray bullets hit Arianna while she was sleeping in the front bedroom on the second story.
My daughter jumped up and said, 'Daddy, I've been hit' and I was shocked until I seen the blood and I realized my 4-year-old daughter was really hit," Delane recalled of the tragic incident involving young Arianna. "She didn't know what was going on. She was asleep." During the time of the shooting, according to CNN via Houston Police Department,  there were a total of four adults and two children in the apartment.
Thankfully, the shooting was not fatal but Arianna reportedly suffers from a punctured lung and liver and three broken ribs after being shot in the torso. The 4-year-old is now in recovery following surgery after her mother immediately drove her to the hospital where she was stabilized and in the intensive care unit. "I'm really hurting at the moment," Philonise Floyd, George Floyd's brother, told CNN.
While Houston police have not uncovered an underlying motive nor have they identified a suspect, Delane continued to express that their home had no reason to be targeted. "Why would my house get shot up? My daughter don't know. I can't explain that to her. As the father, you're supposed to protect the kids," he said.
Currently, there has been a newly launched Internal Affairs investigation by Houston Police Chief Troy Finner due to the response time to the incident on Tuesday afternoon. According to Delane, police did not arrive to the scene until more than four hours after the incident, nearly 7 a.m.. "I am aware and have concerns regarding the delayed response time in this incident and have initiated an Internal Affairs investigation. I ask the city continue to pray for the child's full recovery and assist in providing information that would lead to the arrest of the suspect or suspects responsible," read Finner's official statement.
The statement continued, "Collectively, we will determine whether changes in protocols and training will need to be made as to how calls are handled and coded for dispatch."
Arianna's aunt Tiffany Hall has started a GoFundMe page to cover expenses related to the shooting, including relocation costs, according to CBS News. "Our family has been through so much since the [passing] of George Floyd," Hall wrote. "We're asking for our community to come together with prayers and support as we undergo another life changing tragedy." 
Oftentimes, Arianna's family brought her along to marches and rallies demanding justice for her late great uncle. During the summer of 2020, nationwide protests surged when Floyd was killed by former Minneapolis police officer Derek Chauvin, who was sentenced to over 20 years in prison for kneeling on Floyd's neck for 9 minutes and 29 seconds.
Photo Credit: ABC13 Eyewitness News