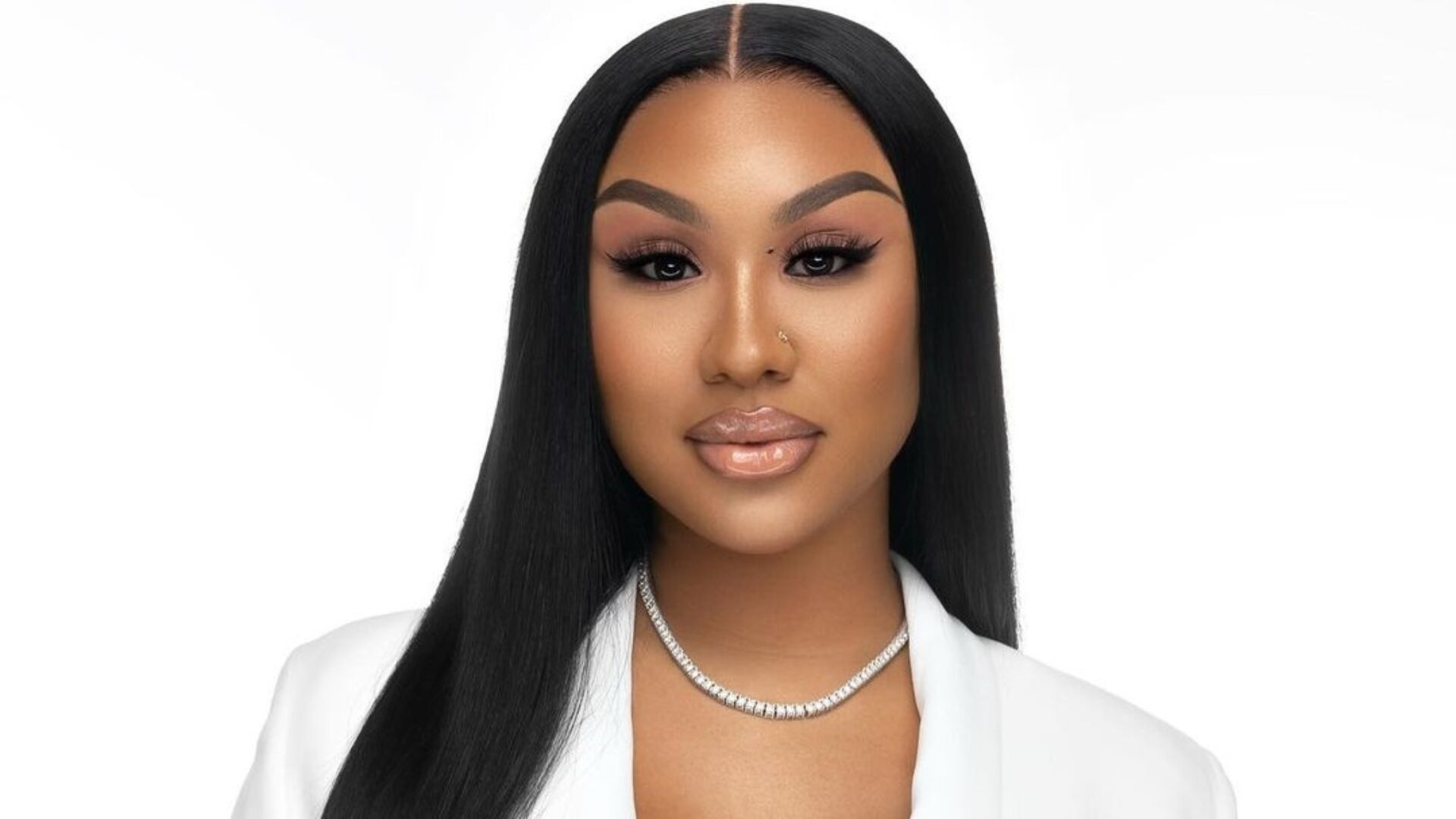 How Influencer Ari Fletcher Turned Her Digital Influence Into A Business Powerhouse
Ahead of Invest Fest, Fletcher talks about her booming empire
The journey of social media influencer Ari Fletcher began with a passion for connecting with people, and that simple devotion changed her life forever. From the success of her beauty brands KYCHE Extensions and Remedy By Ari, her YouTube cooking series "Dinner With The Don," and additional collaborations with major brands, Fletcher is a walking advertisement. As she gears up to speak at this year's Invest Fest, the 28-year-old talks about how she turned her digital influence into a business powerhouse.
Initially, Fletcher didn't realize the potential opportunities social media could bring for her, having only utilized networking apps as a hobby. Her cousin helped her learn how to monetize her content, which changed her perspective. Since then, she started to build her businesses through the internet community and says it's one of her biggest blessings and dives into the power it has to reach individuals and brands.
"Times are changing, we aren't sitting in front of TVs anymore," Fletcher tells GU. "The world is becoming more digitized and we're going to our phones for news and information about the world, we're going to our phones to shop, we're going to our phones for everything. It's a powerhouse," says Fletcher.
Although she has faced many challenges through the years, her journey has been consistent. From her Instagram Live sessions to Q&As on Twitter, Fletcher has always been an open book with her followers. However, her magnetic presence on the internet sometimes stirs controversy about her image. From losing a brand deal with Savage X Fenty to consistently shutting down trolls who comment on her family or how she chooses to live her life, social media hasn't always been favorable to her. "Being unapologetically myself comes naturally to me," says Fletcher. "I love who I am, I'm confident in my skin, and I make mistakes. Nobody is perfect, and I have never tried to be or even projected myself as such, and I appreciate the people who understand that."
The Chicago native is also the star of BET's reality show The Impact: Atlanta alongside Jayda Cheaves, Arrogant Tae, Dess Dior, and Lakeyah, revealed that season two is in the works. She shares that she appreciates the show because it isn't scripted, which is usually valid for the TV genre. While much can't be revealed about the upcoming season, she feels that she can truly show the world who she is.
Aside from the series, Fletcher's swimsuit line Remedy Swim recently launched. The fashion pursuit derives from her love of vacations and travel, with pieces affordable from $50 to $80 and sizes ranging from XS to 2XL. The new business venture has been a unique learning experience for her. "With Remedy Swim, I've experienced working with different manufacturers and all the little details and quality checks that go into making a successful swim brand," she says. Fletcher also detailed her creative process, as she designed and personally handpicked the fabrics and accouterments from start to finish. "It's actually so surreal seeing everything I've been working on for almost a year has come to life. What started off as a rough sketch turned into two, and three, and four, then a sample, then another sample, and so on, until we got it right. I've enjoyed the process nonetheless," she recalls.
Juggling the launch of her swimwear line and attending to her son Yoshon, Fletcher is preparing for her speaking engagement at Invest Fest. The Atlanta convention will feature some of today's prominent figures in finance, investing, and culture, including Sean "Diddy" Combs, Robert F. Smith, Jermaine Dupri, Lala Anthony, Steve Harvey, B. Simone, Pretty Vee, Terrence J, and Milan Harris, to name a few. Fletcher will speak at the "Hair and Cosmetics" panel, moderated by Ronne Brown, alongside Monique Rodriguez and Olamide Olowe. She expresses her excitement and hopes to encourage young women to pursue their goals.
"To be a girl from Chicago who can give my experience in business and investing is something beyond my dreams, and I am so happy to be a part of this moment," says Fletcher. "Never give up. Write your own story. You can be whatever you want in this life if you believe in yourself."
To purchase tickets or learn more information on Invest Fest, visit online.