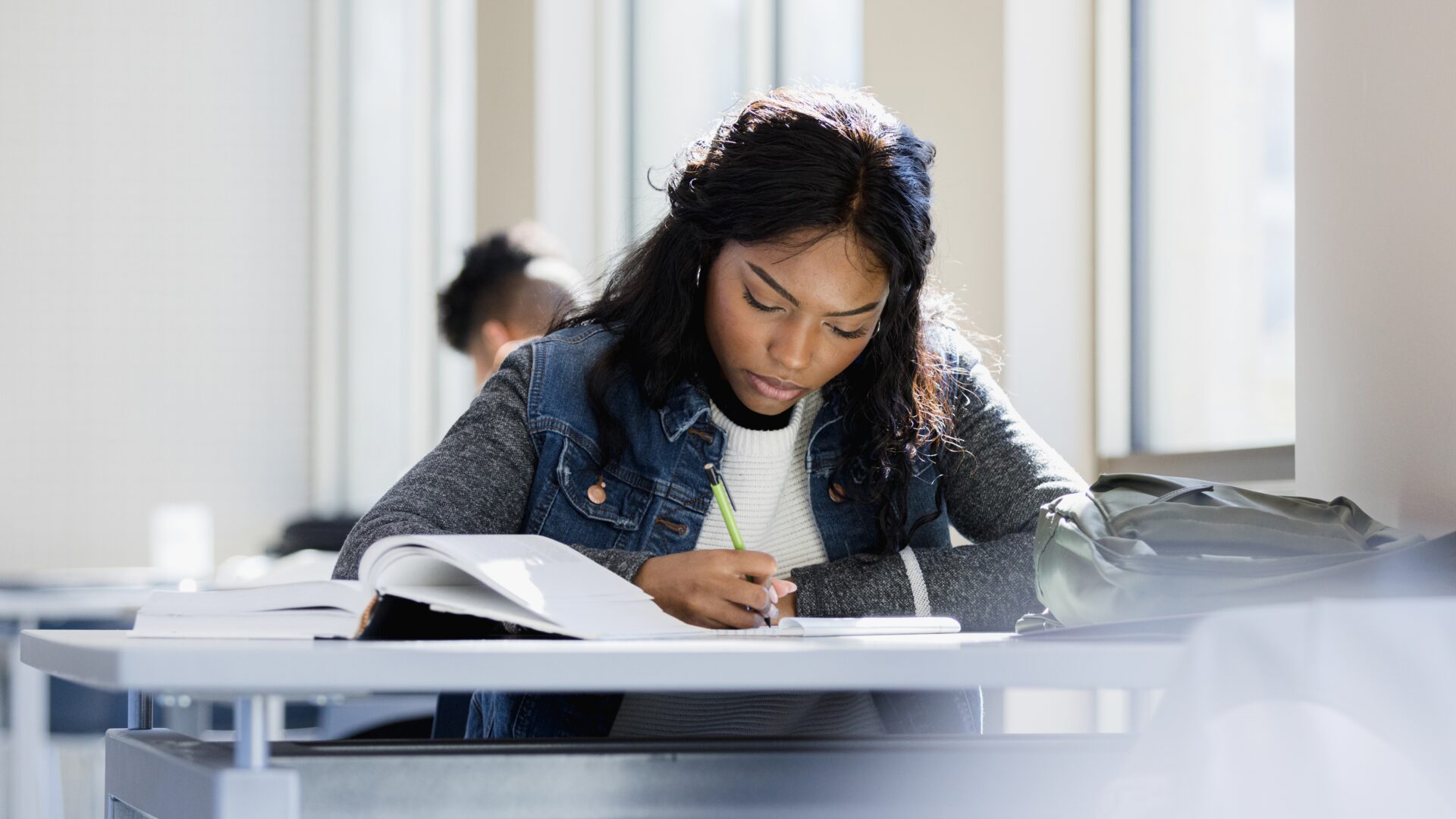 New AP African American Pilot Course Launches Across 60 High Schools
Students now have the option of taking a pilot AP African American course throughout the United States.
As the school year begins, some high school students have the option of taking a pilot Advanced Placement course in African American Studies, according to USA Today. The website also says that the new course will be launched in 60 schools across the United States by the non-profit organization, The College Board. 
This new AP course is the first of its kind and will eventually be available for more high schools that are interested in the 2024-2025 school year, as reported by CNN.  Furthermore, Education Week states that the College Board has close working relationships with academic and cultural institutions, along with connections to the African American community locally and nationally.  
The curriculum for the course was reviewed by high school teachers who contributed to the new AP courses at the HBCU Howard University over the summer, continued CNN. 
One of the important contributors to the AP course is Dr. Henry Gates Louis, Jr.,  a noted professor and the director of the Hutchins Center for African & African American Research at Harvard University, as reported by Black Enterprise. 
Gates gave the following statement to USA Today about the pilot course. "Nothing is more dramatic than having the College Board launch an AP course in a field – that signifies ultimate acceptance and ultimate academic legitimacy," Gates said. 
Students who take the course will be contributions of African Americans to the U.S. throughout four decades. Other topics include the cultural impact of the Marvel Black Panther film, the Reconstruction Era, the speeches of Malcolm X, the Black Panther Party's free breakfast and medical programs, and the beginnings of African American music, according to TIME.
Senior Vice President of AP and Instruction at the College Board, Trevor Packer said the new course "will introduce a new generation of students to the amazingly rich cultural, artistic, and political contributions of African Americans," according to CBS News. 
CBS News also reported that Packer said that he and the College Board "hope it will broaden the invitation to Advanced Placement and inspire students with a fuller appreciation of the American story." 
About Deidre: Deidre Montague is a writer who enjoys focusing on Race, Social Justice, and all things celebrating Black girls, Black women, and women of Color. When she is not writing, she loves watching Ziwe and Catfish, along with listening to music from Gospel, R&B, and Pop. She can be found on Twitter @dthejournalist1, IG: @deethejournalist, and FB: @DeidreMontague.