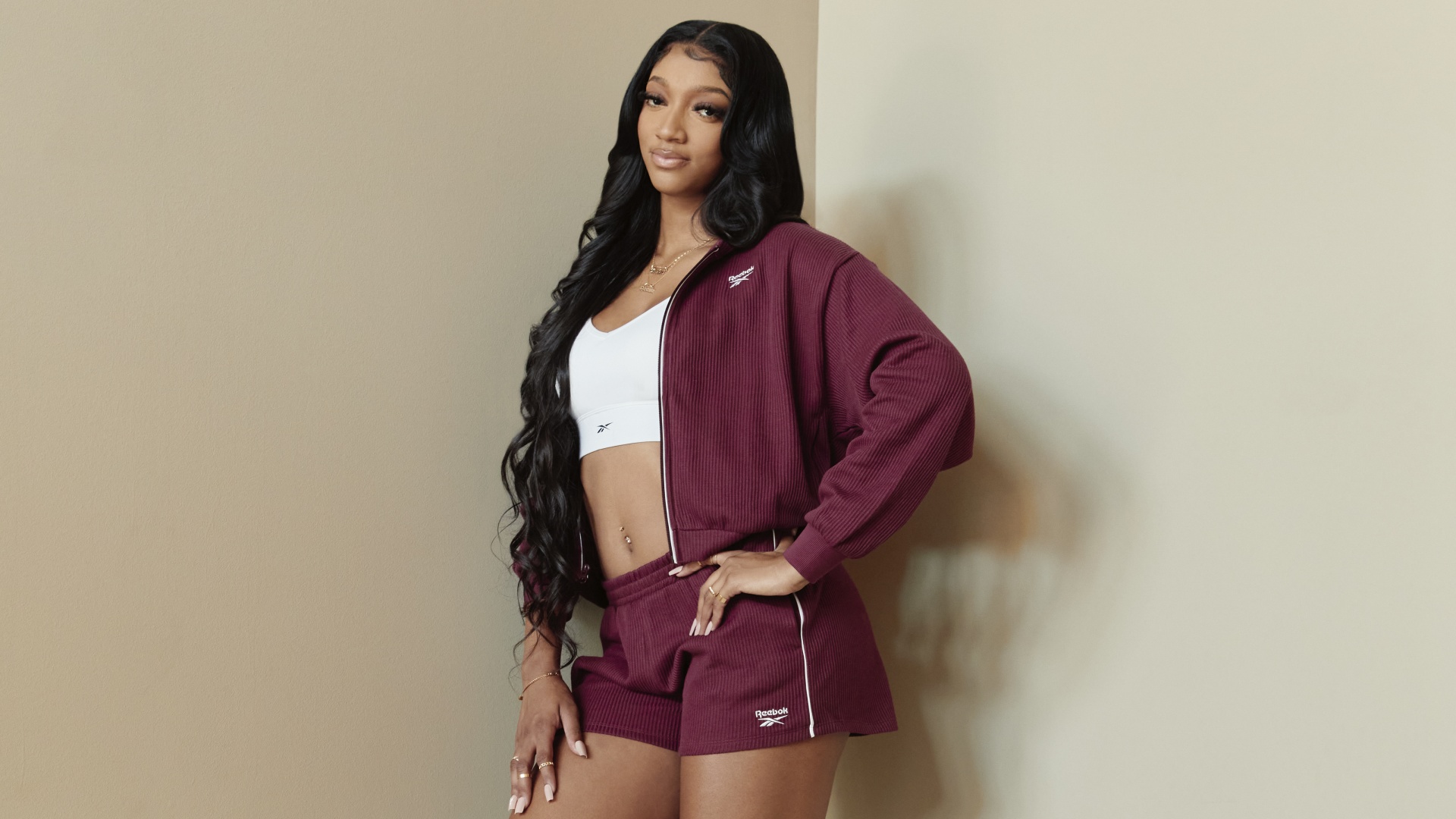 Angel Reese Is Reebok's Newest Brand Ambassador
The college senior continues to raise the bar in sports and fashion
Reebok announces an official partnership with Angel Reese in its first signing under the direction of Reebok's newly-appointed President of Basketball, Shaquille O'Neal. The college senior has established herself as a notable Gen Z hooper and served as the perfect representative for this new venture.
Reebok is expanding its athlete roster driving the brand's re-emergence and expansion in basketball. The 21-year-old will be positioned at the forefront of Reebok lifestyle, fashion and performance stories beginning Fall 2023.
"Just being able to break the standard and show that women, and especially Black women, can do these things is so important to me," Reese tells GU. "Being able to be at the forefront, have a voice as I do, and use my platform as much as I can, I think it helps give a lot of young girls hope that they can do these things when they're older too."
Reese has grown into a fashion sensation off the court with nods from top fashion outlets while showcasing her style on and off the court and across social media.
"Partnering with Reebok, they understand my values of being a girly girl and changing the stereotype that women can be cute and girly on the court or field and also be a baller on the court," Reese says. "I love fashion, so being able to tap into both sides and knowing that when I go to the WNBA, I can also be a model on the side is important."
Known for her unapologetic personality and determination on and off the court, Reese had a standout year during the 2022-2023 season, leading her team to its first-ever women's basketball national championship while earning Most Outstanding Player honors.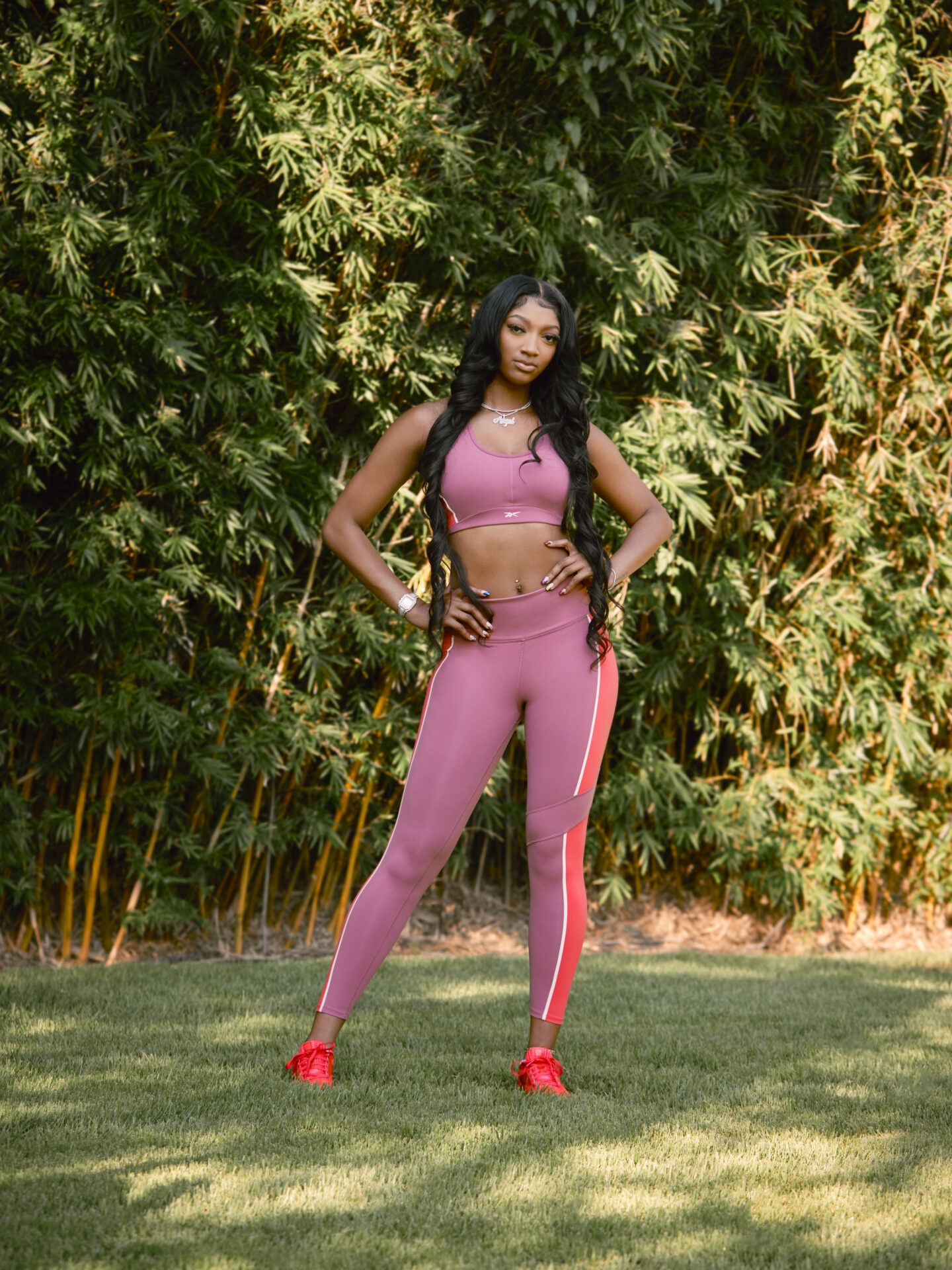 Reebok recently announced the appointment of Shaquille O'Neal as President of its newly created Reebok Basketball division. "Shaq and I have always had a great relationship since we met, and he's always been amazing to me, super encouraging and respects women's basketball."
The LSU student will be featured in campaigns, including her collection slated to launch in
2024. Reebok will also work with Reese to support her initiative, the Angel C. Reese Foundation, dedicated to empowering girls and women through sports, education and financial literacy.
Through the new partnership, Reese hopes this venture can open doors for the next generation of student-athletes. "I want girls everywhere to have hope that you can do these things if you put your mind to it. Stand strong on who you are and not stay within a box," she says.
Fans can shop Angel's first curated collection, "Angel's Picks," including a limited edition Reebok x Angel Reese t-shirt on Reebok.com.
Want to see more conversations like this? Register now for the free 2023 GU Disruptor Summit
About Kenyatta: Clark Atlanta University and Medill School alumna Kenyatta Victoria is the Girls United writer covering everything from news, pop culture, lifestyle, and investigative stories. When not reporting, she's diving deep into her curated playlists or binging her favorite comfort shows.