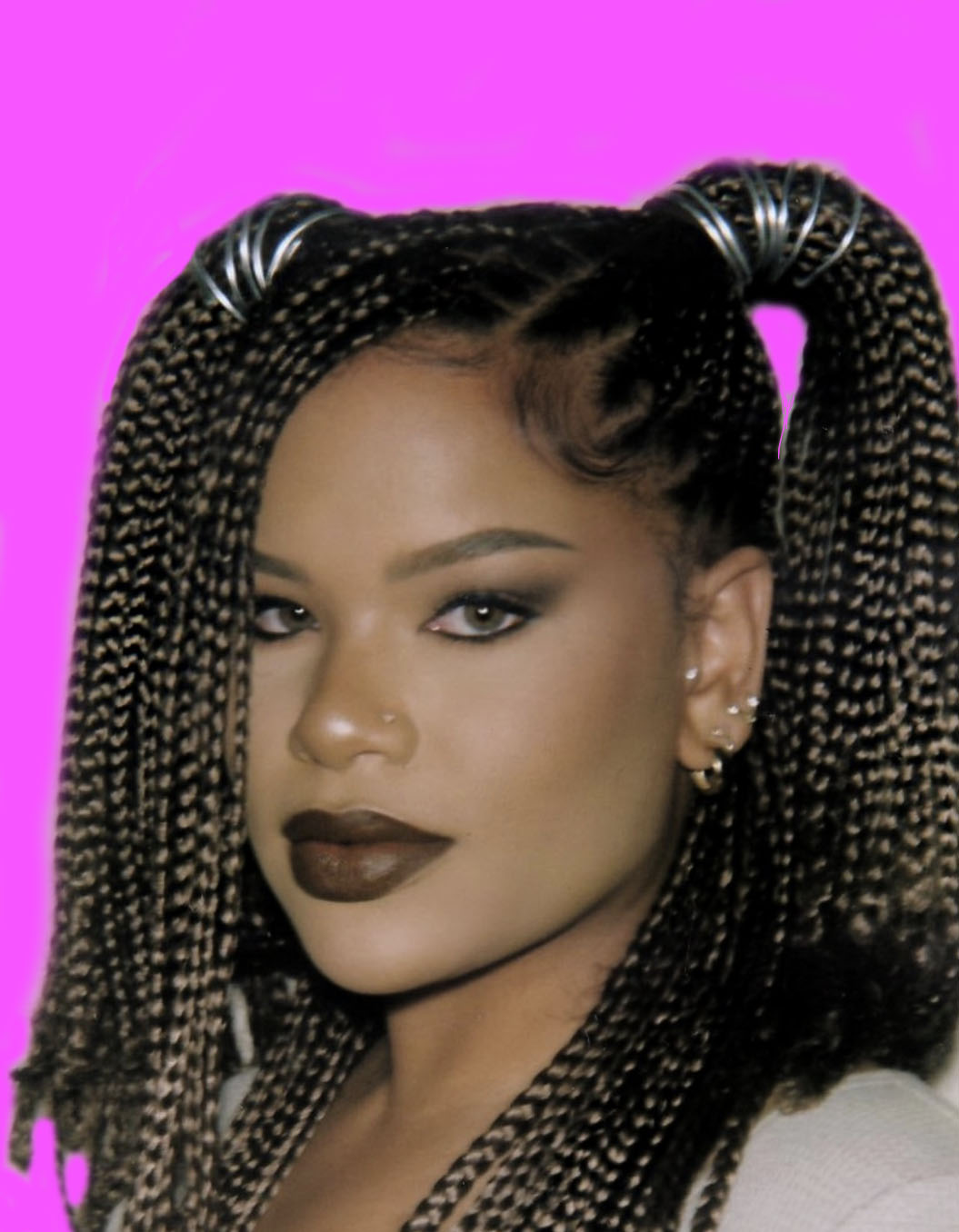 Allisa Ashley's Braided Ponytails Were Inspired By Left Eye
The late rapper's hairstyles continue to inspire young creatives.
Over the weekend, celebrity makeup artist and photographer Alissa Ashley dropped a new photoshoot, during which she rocked wire-bound braids, a bang, and a few loose braids in the back. After revealing her new 'do, Ashley shared that the inspiration behind the shoot was late TLC rapper, Lisa "Left Eye" Lopes. "I love a little 90s grunge makeup moment," Ashley wrote on Instagram.
Lopes wore the high ponytails in TLC's 1999 video for "Dear Lie."
Lopes was famous for her Afrofuturistic hairstyles, which were often done by Atlanta based stylist, Marie Brown. In the early 1990s, Brown worked with LaFace artists Toni Braxton and Pebbles, the latter of whom was responsible for getting TLC signed to LaFace.
Brown collaborated with the young group members of TLC on a number of projects, including the album art for Crazy, Sexy, Cool, the "Unpretty" music video, and the July 1999 cover of Right On magazine. The hairstylist also did Lopes' hair for her solo ventures, such as what came to be the Eye Legacy cover art, which was released 7 years after Lopes was tragically killed in a car accident.
Ashley's latest style isn't the first time that Lopes inspired the next generation of creatives with her hair. When Cardi B performed at Coachella in 2018, she also paid homage to Lopes' iconic ponytails.
In the 2019 video for "She A Winner," Yung Miami of the City Girls emulated one of Lopes' most memorable styles as well. Her hairstylist, Kellon Deryk, pulled inspiration from the "Unpretty" video.
Lopes' beauty techniques were certainly ahead of her time.
Photo credit: Twitter, RapZines