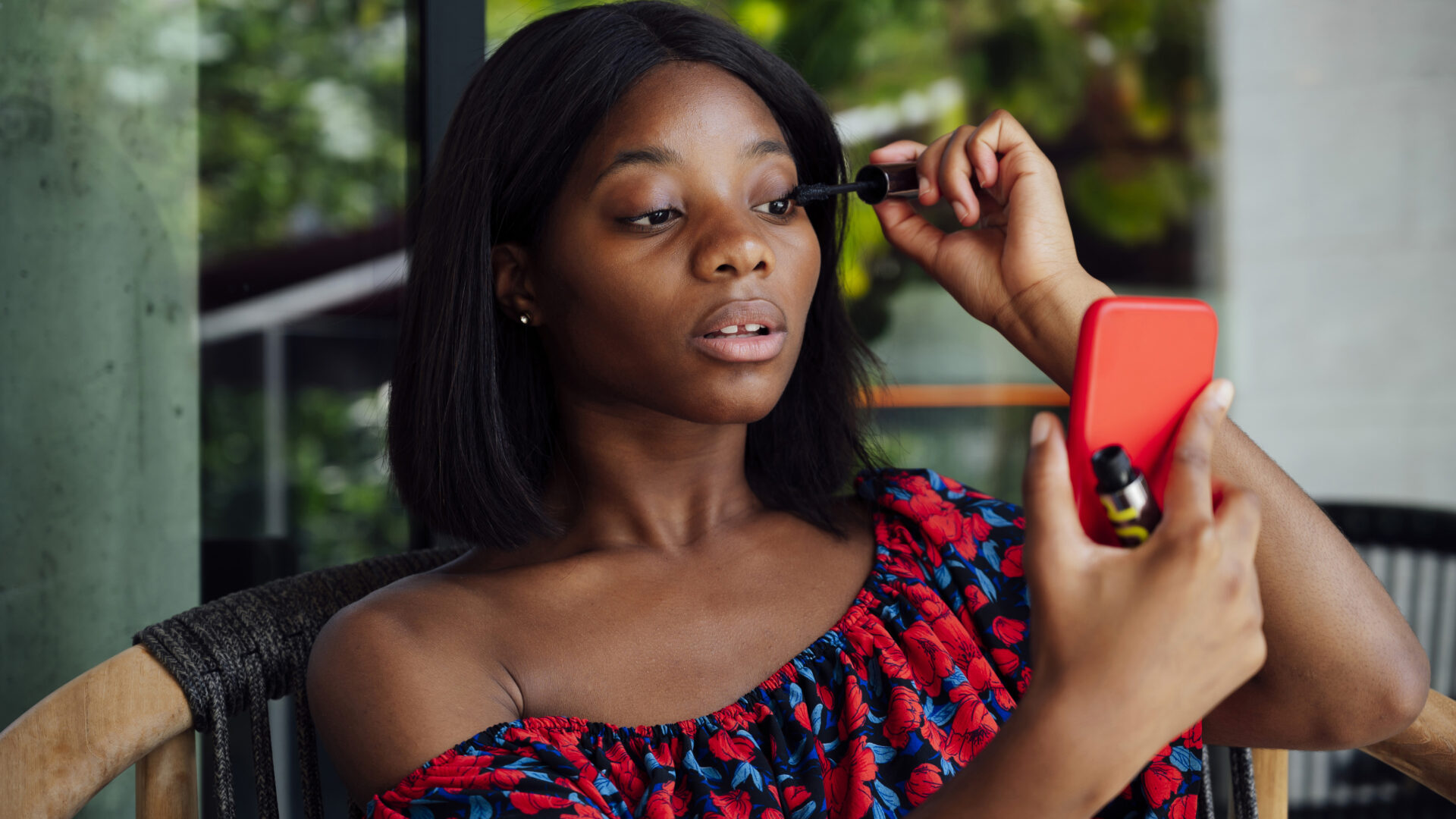 Learn About How AI Can Help Your Makeup Routine
Beauty lovers are turning to TikTok filters to curate makeup looks
AI TikTok filters are taking over and showing users ways to get seamless makeup looks at the palm of their hands online.
The beauty community has evolved through various makeup looks and techniques that help make your process more accessible and beginner-friendly. With social media, there has been a constant shift in how people can practice makeup.
TikTok has become a place where people can learn things quickly, especially in makeup. When you think of beauty filters, often you think of the negatives, but they can be used as a tool. Artificial intelligence can be terrifying, but with better explanations, we see that it can be helpful for everyday tasks.
Read 'Here's How The Tech And Music Dynamic Evolved This Year'
There's been a significant trend where people use makeup filters to curate their perfect makeup routine online. We've come a long way from the automatic filters that make your lips fuller and add eye shadow. Now, some filters have specific looks, from eyeliner to contour.
According to Reporter Linker, The global AI in beauty and cosmetics market is expected to grow from $2.68 billion in 2022 to $3.27 billion in 2023 at a compound annual growth rate (CAGR) of 21.7 percent.
AI use in the beauty and cosmetic industry has seen significant revenue earnings through tactics like skin analysis, intelligent mirrors and assistants. With the help of filters and influencers, it provides better guidance for those curious.
Read 'How Will AI Affect Society?'
According to a report by Grand View Research, the global AR and VR in beauty market size was valued at USD 1.1 billion in 2019 and is expected to grow at a compound annual growth rate (CAGR) of 15.7 percent from 2020 to 2027.
Now that AI is incorporated into TikTok beauty routines, there are accessible ways to learn how to achieve looks from contoured skin to a crisp brow look. Though many of us are still grasping the concept of AI small tools like TikTok filters can create a better conversation surrounding the state of technology developments.
Read 'Here's Why You Need To Be At The 2023 GU Disrupter Summit'
About Kenyatta: Clark Atlanta University and Medill School alumna Kenyatta Victoria is the Girls United writer covering everything from news, pop culture, lifestyle, and investigative stories. When not reporting, she's diving deep into her curated playlists or binging her favorite comfort shows.